Experiencing an unforgettable New Year holiday in Gia Lai
If you're still wondering which place you should travel to on this New Year holiday, Gia Lai with both charming and majestic beauty is an ideal choice.
Weather
Gia Lai has two seasons namely the rainy season which lasts from May to October and the dry season which lasts from November to April, Zing News reported.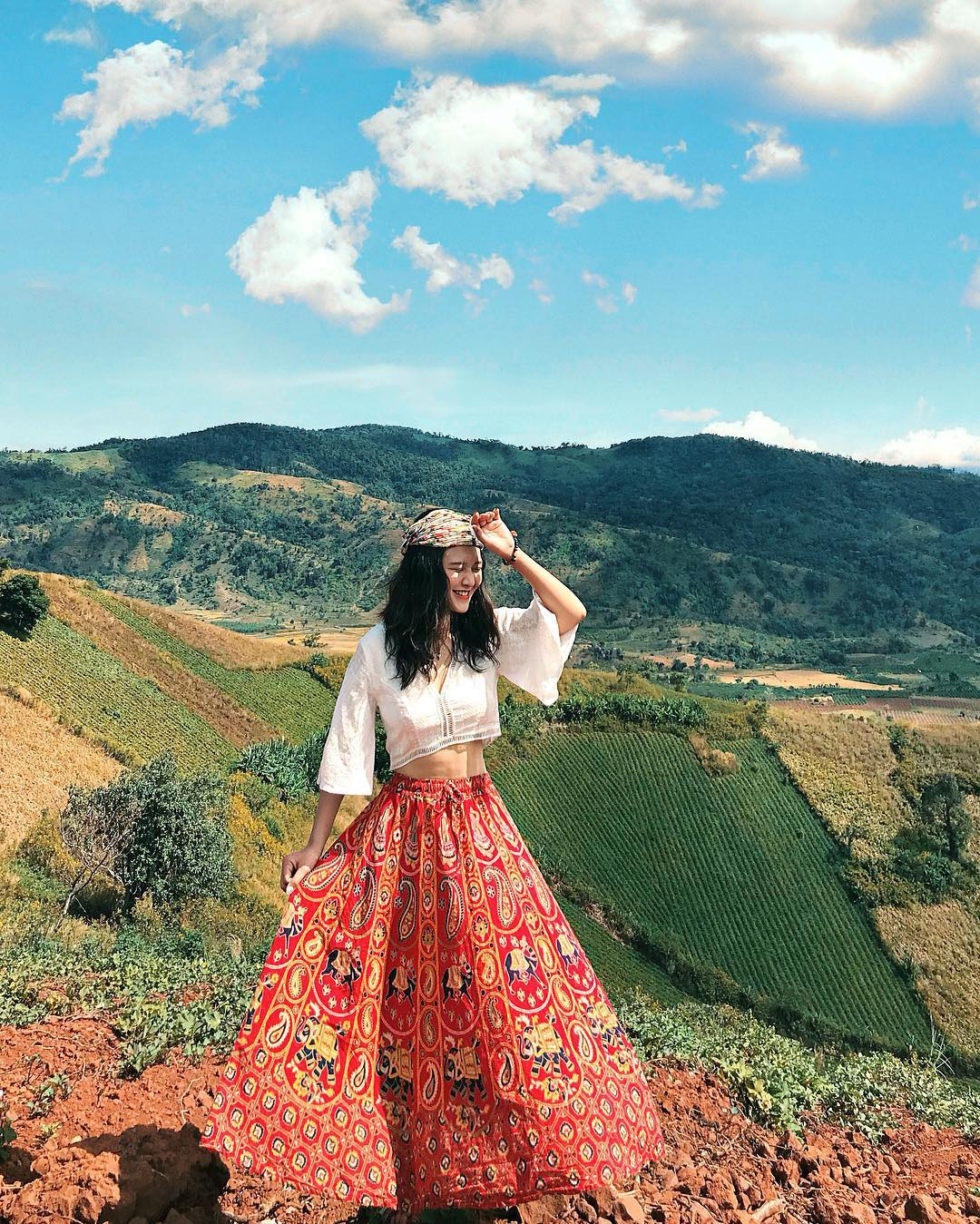 Photo: Mymie96/ via Zing News
Tourists shouldn't visit Gia Lai on the rainy season because the roads are quite slippery. On the contrary, the dry season is the best time as the weather is so nice. New Year is the time when Gia Lai enters ripening rice and blooming Mexican sunflower seasons. In addition, at this time, visitors will also have the chance to immerse themselves in the traditional festivals of the ethnic people.
Transportation
Tourists can reach Gia Lai by airplanes or private vehicles. Gia Lai is about 640 km from Ho Chi Minh City and about 1,189 km from Hanoi. With this year's three-day New Year holiday, traveling by airplane is the most suitable.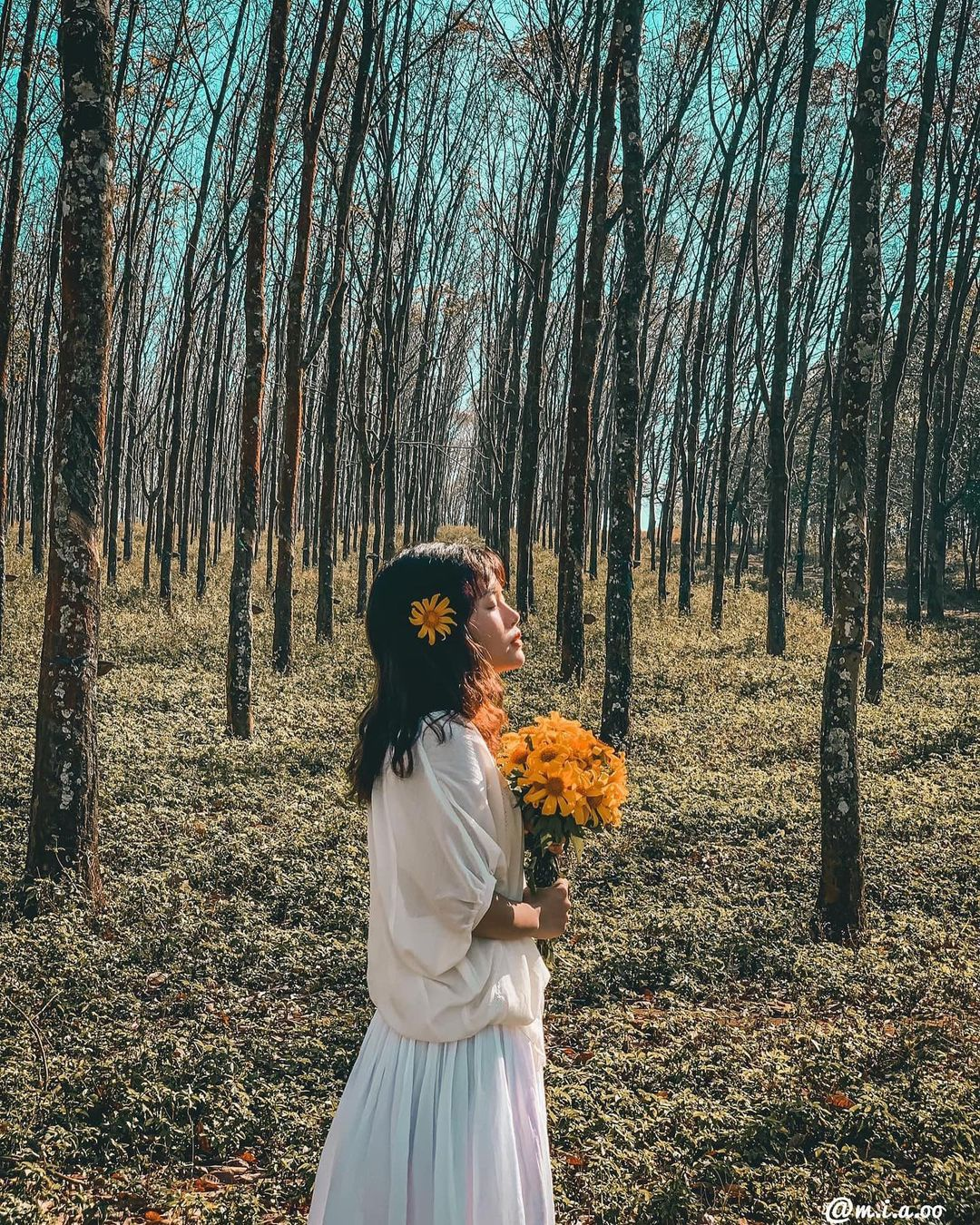 Photo: m.i.a.oo via Zing News
Airfare to Gia Lai is often more expensive than that to other destinations in Vietnam. According to a survey by Zing News, the flight ticket from Ho Chi Minh City to Gia Lai costs from 1 to 1.3 million VND (US$ 44-US$57). The flight ticket from Hanoi to Gia Lai fluctuates from 1.2 to 2 million VND (US$52- US$86).
To travel around Gia Lai, a motorbike is the most ideal choice. Besides, tourists also travel by bus or taxi.
Accommodation
As a famous tourist attraction in the Central Highlands, Gia Lai offers a wide range of choices of accommodations from budget motels to luxurious hotels. It is advisable for tourists to book in advance accommodations.
Boston, Ngoc Se, HAGL, Tre Xanh, Hoang Vu Bien Ho, etc are among hotels that tourists can take into consideration. These places are all located in the city center; thus, it is convenient to move to tourist sites.
Tourist attractions
T'Nung Lake: Dubbed as the "eyes of Pleiku", T'Nung Lake, also known as Bien Ho, allures tourists with its blue and clear water. The lake is about 7 km from downtown Pleiku.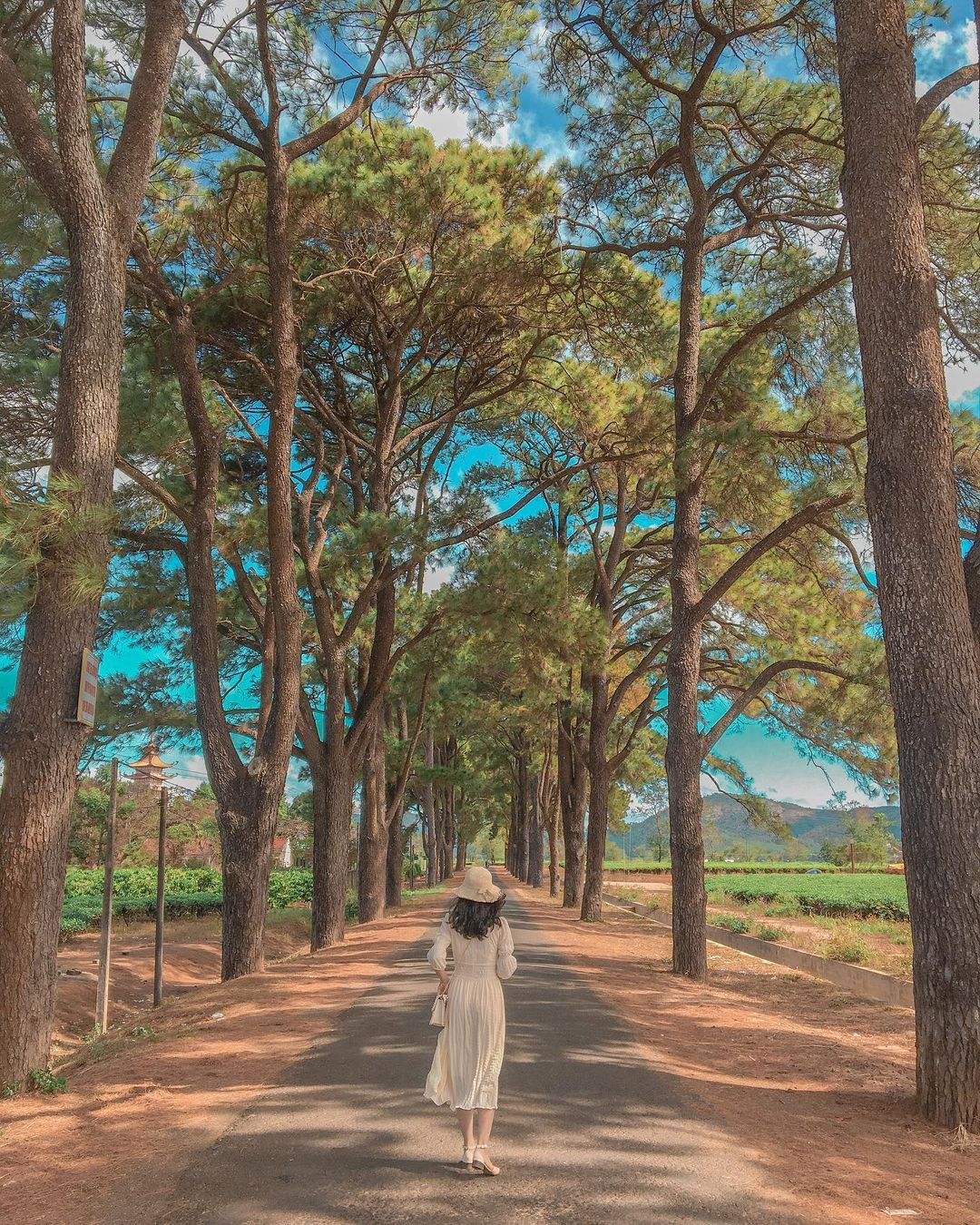 Photo: Tamtam.283/ via Zing News
Bien Ho Che: Boasting immense green tea hills and a peaceful lake, Bien Ho Che has become a hot check-in place for many tourists when coming to Gia Lai.
Xung Khoeng waterfall: Xung Khoeng is considered the most majestic waterfall in Gia Lai. About 30 km from downtown Pleiku, the waterfall cascades from a height of more than 40 meters.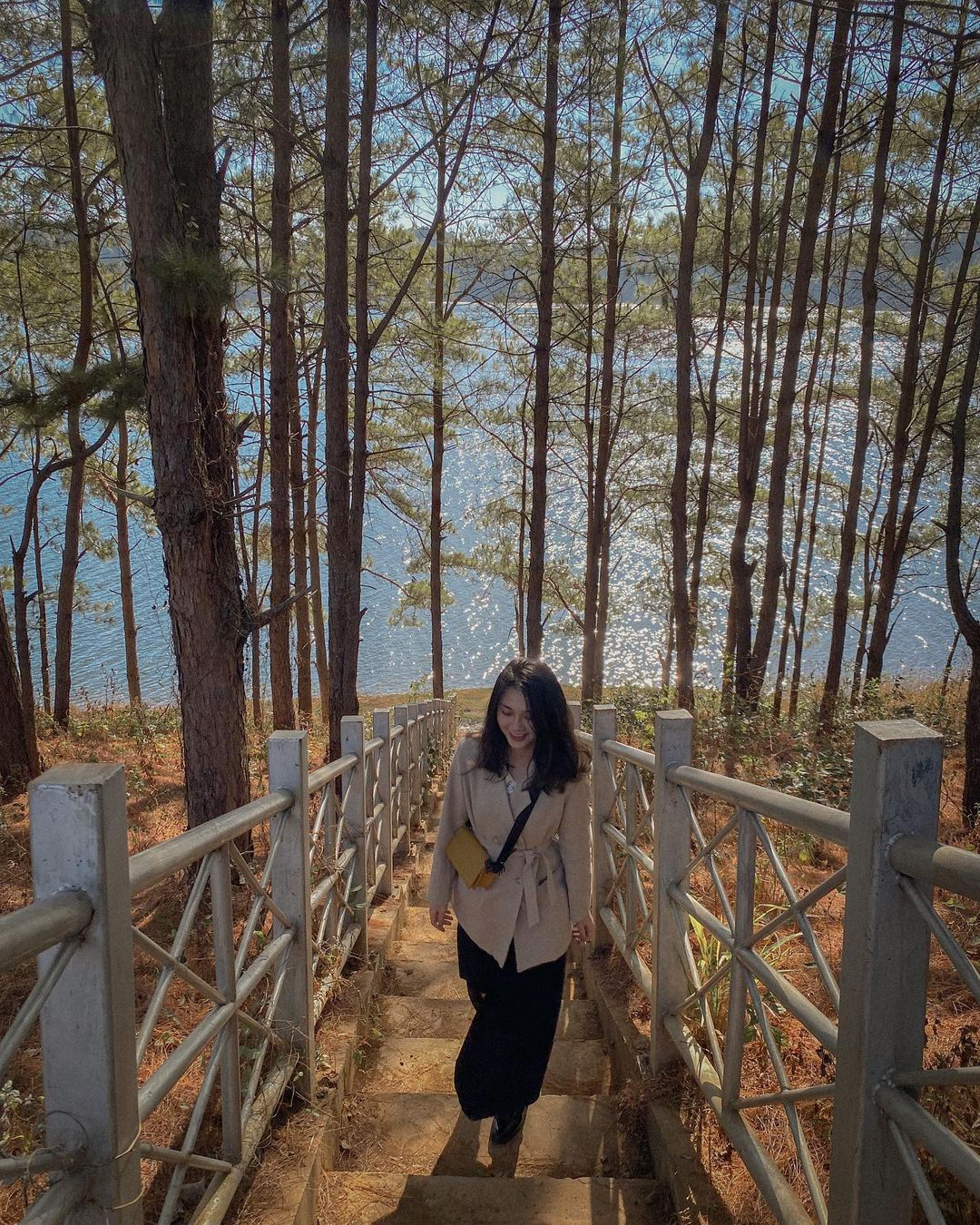 Photo: p.q.nhu/ via Zing News
Ham Rong Mountain: Ham Rong Mountain is a famous crater of the Central Highlands, dating back to millions of years ago. As located at an altitude of more than 1,000 meters, Ham Rong Mountain Peak offers the entire view of forests and rustic houses of ethnic minorities.
Chu Dang Ya: Chu Dang Ya is a renowned volcano in Gia Lai that stopped its operation millions of years ago. Today, this place is a fertile land for the cultivation of corn, potato, pumpkin, etc.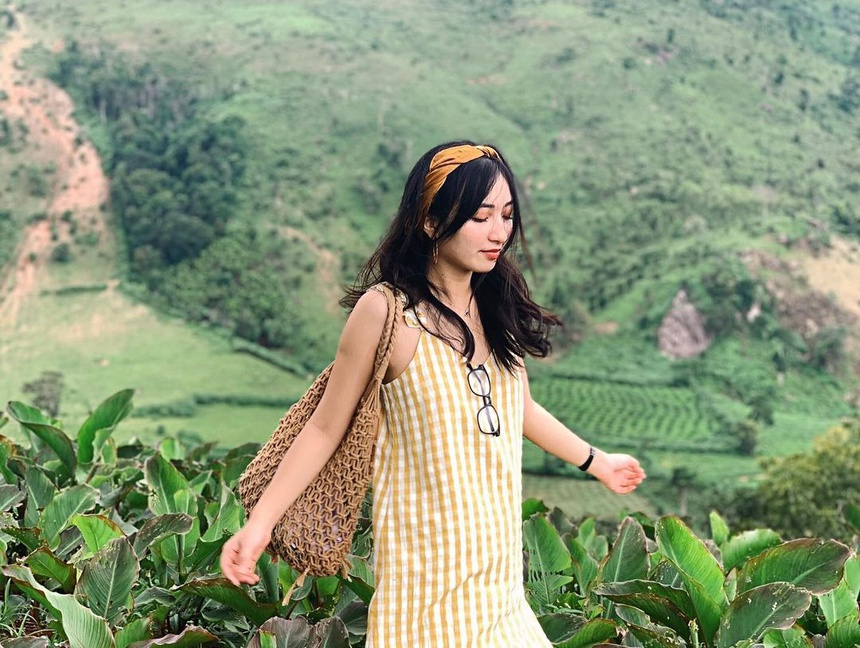 Photo: Anhtobeoxinh/ via Zing News
Kon Ka King: Kon Ka King is an important flora and fauna conservation area in Vietnam and recognized as an ASEAN heritage garden. It also has the duty of ensuring water supply for thousands of hectares of coffee in the Central Highlands.
Cuisine
Gia Lai is a paradise for culinary fanatics. Crab vermicelli, dried beef, Com lam ga nuong (grilled chicken with rice in bamboo tubes)... are among top delicacies that are really worth a try.
If wanting to buy gifts for relatives and friends, tourists can opt for coffee, pepper, dried bamboo shoots, or dried bananas.