3 Enticing Activities in Dalat
Although it is the rainy season, Da Lat (Lam Dong) is still attracting a large number of tourists from all over thanks to its cool climate, many interesting places, and delicious cuisines.
With a cool climate all year round, Da Lat is always a favorite destination of many tourists. Besides "trademarked" landmarks such as Da Lat station, Con Ga Church, and Xuan Huong lake, tourists can have many new experiences at a series of unique cafes, bars, and unique check-in complexes. Here are three interesting activities and wonderful places that tourists can choose from when they visit Da Lat:
Enjoy a cup of coffee
In Da Lat, tourists can find many cafes with different styles, from luxurious, and romantic to rustic. Most of the cafes in this foggy city have open spaces and views overlooking mountains and hills.
May Lang Thang Cafe
Address: Hoang Hoa Tham Street
Drink price: 2.14 - 4.28 USD/drink
This cafe is the stage of many famous artists' concerts. The stage is set up on a high hill, surrounded by a pine forest. The concert space is simply decorated with a stage made of wooden crates as well as rows and rows of outdoor seats. There are 2 concert stages at 2 different locations to hold shows in the afternoon and evening. Visitors come here to enjoy music and watch the sunset in Da Lat.
The space here is completely open, on rainy days, visitors have to use umbrellas which is quite inconvenient. Because Da Lat is currently in the rainy season, tourists should check the weather forecast on the day of booking to avoid an incomplete experience.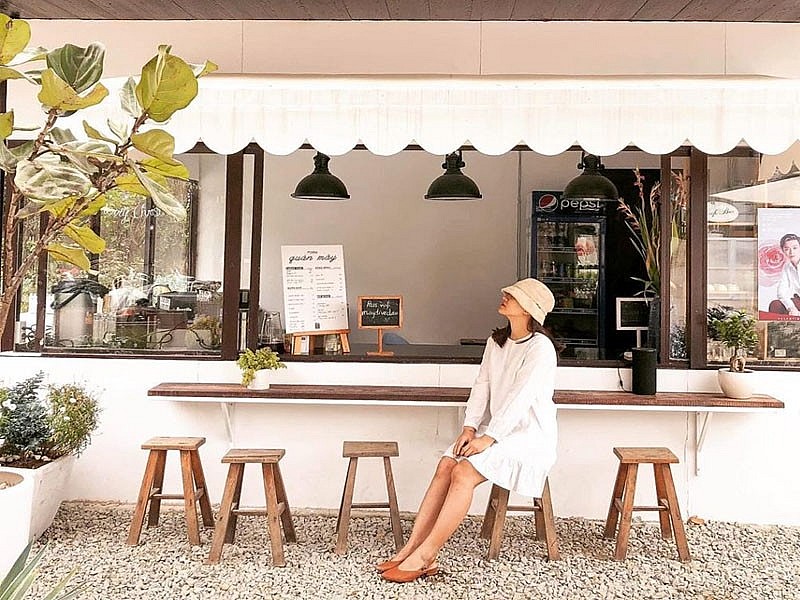 May lang thang café. Photo: khachsanodalat
Makakamp Coffee
Address: Nguyen Dinh Quan Street
Price: 1.93 - 19.25 USD/drink
Makakamp Coffee is a coffee shop model combining a farm, check-in area, and play area for children. This cafe is divided into 4 main areas including the center, the kid zone, a traditional farm, an organic farm, and the garden. The garden area is about 5,000 square meters with all kinds of flowers such as heather, mustard flower, hydrangea, and daisies blooming all year round.
The organic farm has a lot of carefully grown corns, artichokes, purple kales, tomatoes, bell peppers, and cabbages. This farm welcomes visitors at any time.
In the evening, this place often organizes campfire sessions, attracting customers to gather around the fire to cook potatoes, corn, and BBQ. However, this cafe closes at 21.00 p.m and there is no overnight camping service.
Photo: CNN
Chill at the bars
Not only does Dalat have unique cafés but also many fun activities for tourists to explore during the night. They can relax and enjoy a cocktail in the cold weather (14 -15 degrees Celsius) for a strange but enjoyable experience here. Tourists can consider chilling at these bars:
Léon
Address: Hai Ba Trung Street
Price: About 8.56 USD/drink
Léon was built on the site of an old film studio. The name of this bar was inspired by the classic film Léon: The Professional (1994). When customers come here, they can feel the retro Hollywood atmosphere while sipping cocktails in the chilly weather.
This is a destination that attracts many young people and tourists in Da Lat. In general, this bar is large, has a movie screen layout, and the atmosphere is quite lively.
If customers are traveling alone or in small groups, they can choose to sit in the bar area to watch the bartender make drinks and chat. Occasionally, the bar organizes live acoustic music nights to satisfy the hearts of guitar lovers.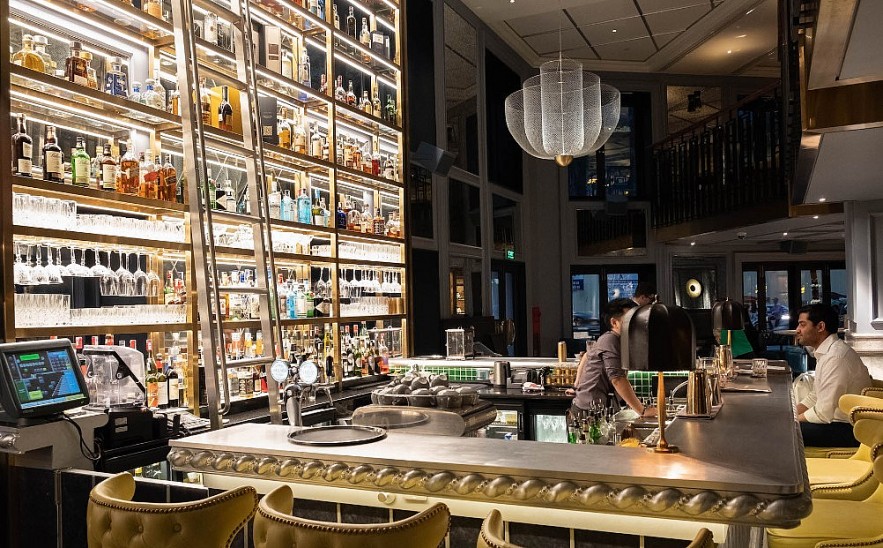 Photo: asia-bars
Woody Classic
Address: Truong Cong Dinh
Price: About 5.13 USD/drink
Woody Classic is located in front of Truong Cong Dinh street but it is not too prominent. If tourists do not pay attention, they can easily miss this address on their first visit. This bar is quite small with a classic style but it can still make you feel comfortable.
"It's cold in Dalat, in the evening we stop here to drink a warm cocktail. I really like the space here, a bit small but very classic. Good music and delicious water, lovely staff. The only bad thing is that the bar takes a long time to make drinks. Ladies should try Singapore Sling or Planter's Punch, these two drinks are very light and have a fruity aroma," commented diner Nguyen Linh.
Check-in at entertainment complexes
Chika farm
Address: Da Quy, Xuan Tho
Price: About 4.28 USD/person
Chika Farm is a green farm with a European style, attracting many young people to check in and share about it on social networks. Located about 13 km from Da Lat market, the farm is very peaceful and it has a small cafe. There are all kinds of animals such as sheep, goats, rabbits, and alpacas. In the distance, you can admire the scenery, especially the vast landscape of the valley and the green lawn.
The two largest areas here are sheep and alpaca farms. Tourists can buy food products to familiarize themselves with them, the price is about 0.43 USD / glass.
The farm is open from 8:30 a.m. to 17:30 p.m. every day. The entrance fee is 4.28 USD/adult and 2.57 VND/child (1-1.4 m tall), including free water. Children under one meter can enter for free. In addition to visiting animals, tourists can visit the café to enjoy coffee and milk tea.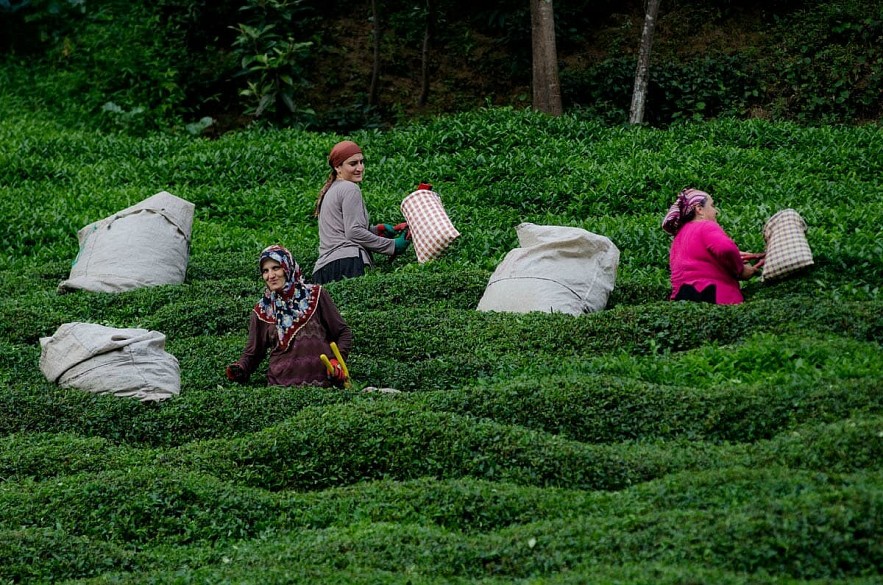 Photo: Zing
Lung Village
Address: So Lang, Mimosa Pass
Lung village means small village. It is located in a peaceful and rustic valley, about 2 km from Mimosa Pass. The road to this place is said to be winding, and difficult to traverse, only good drivers can cross the mountain pass. However, when visitors arrive, they will immediately be conquered by the open, airy space, covered with green colors of trees, mountains and hills. The combination of the cafés, camping sites, communal houses, and fish ponds make up the appeal of this place.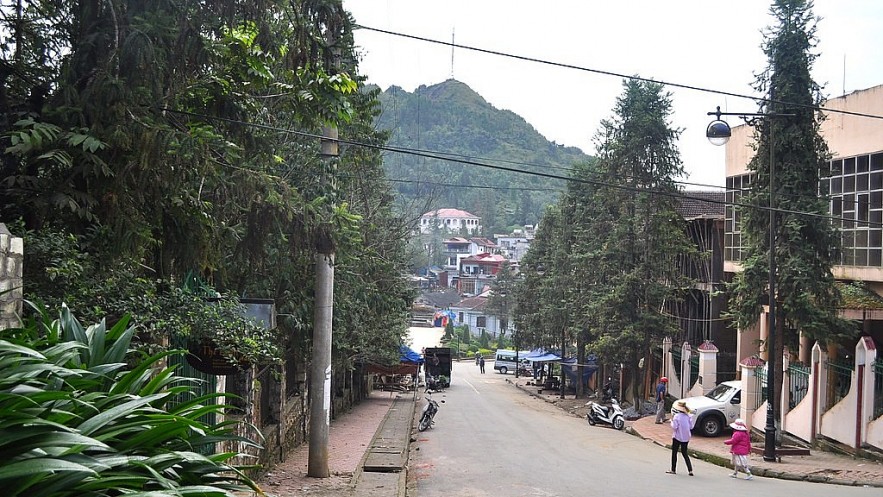 Photo: Vietnamtimes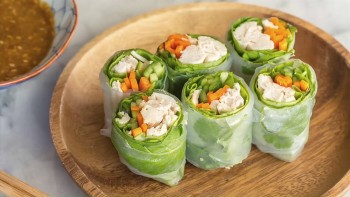 Travel
Rolls are a easy-to-make dish that is loved by many Vietnamese diners as well as Korean stars.