4 illegally imported Chinese put in quarantine in Kien Giang
Four Chinese citizens illegally entered the northern border of Vietnam and moved to Kien Giang in order to enter Cambodia have already been quarantined.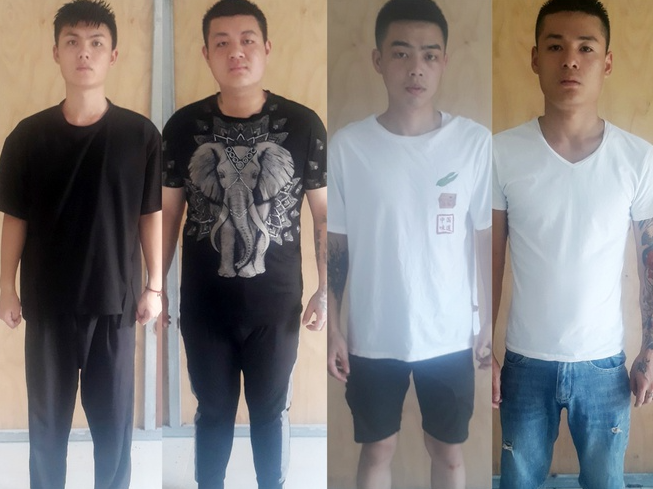 4 illegally imported Chinese citizens. (Photo: Zing News)
On November 7, the Steering Committee for COVID-19 Prevention and Control in Ha Tien City Kien Giang province brought four illegally imported Chinese citizens into the quarantine area. These men live together in Hubei province, China.
Late on November 5, at the bus station of Ha Tien city, the To Chau ward police force detected that these four Chinese people were showing suspicious signs. Through administrative inspection, these people could not present their identification documents, so they were brought to the police station for further investigation.
At the police station, the men claimed to have entered Vietnam from Quang Tay province, then using help from acquaintances to move to Ha Tien city, Kien Giang province to find a way to cross the Cambodian border. Currently, the authorities have put these four Chinese citizens into the isolated concentrated area of ​​Ha Tien city to ensure the prevention of the COVID-19 epidemic.
Currently, the disease situation of COVID-19 in Kien Giang province in particular and Vietnam, in general, is stably controlled. However, the risk of another outbreak brought by people who enter the country illegally remains high. Therefore, Vietnam authorities call for provinces to maintain strict epidemic prevention measures, especially on borderlines and passes in order to minimize the risk of a new outbreak.