Da Nang prosecuted 9 cases of Chinese nationals illegally entering the city
Da Nang police detected 133 Chinese nationals illegally entering the city and prosecuted 9 cases related, said Major General Vu Xuan Vien, Director of Da Nang Municipal Police.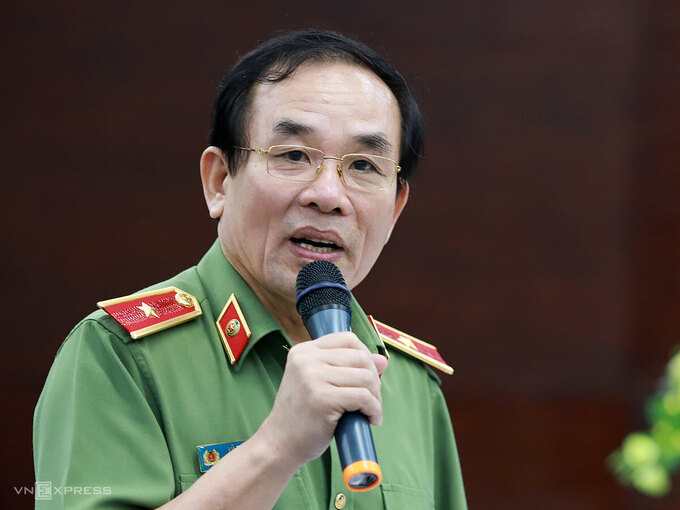 Major General Vu Xuan Vien spoke about the matter of Chinese people illegally entering the city recently, in the afternoon of October 7. Photo: Nguyen Dong/ VNExpress
On October 7, Major General Vu Xuan Vien, Director of Da Nang Municipal Police said that since July, the city police have checked and discovered 133 Chinese illegally entering the city. All of them were tested for SARS-CoV-2 and put in quarantine in line with regulations.
The authorities decided to prosecute 9 cases with 21 defendants, 11 of whom were Chinese. One case was tried, 67 Chinese people were deported to their country.
During the investigation, the police detected at least 10 accommodation business facilities that supported foreigners to enter illegally. In addition, many Vietnamese people transported illegal entrants from the border and helped them deal with the police in reporting their stay declaration.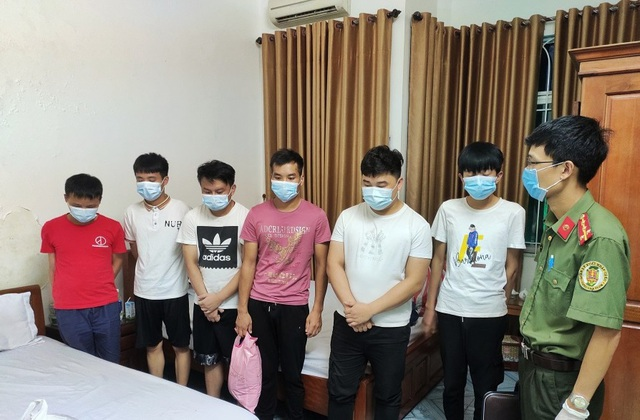 A group of Chinese nationals was detected to illegally enter Danang to find jobs. Photo: Dan Tri
"There are many reasons leading to an increase in the number of foreigners illegally entering Vietnam; but notably, it is the assistance from Vietnamese people", said Major General Vu Xuan Vien, adding that each Vietnamese need to raise their citizenship responsibility towards the country.
Besides Da Nang, other localities nationwide also discovered illegal entry of Chinese people such as Quang Nam, Ho Chi Minh City, Tay Ninh, Lao Cai, Quang Ninh, Dong Nai, etc.
As of October 8, Vietnam has recorded 1,099 Covid-19 patients, in which 1,023 have recovered and 35 have died.
The country has gone 36 days without community transmission of the novel coronavirus. The active patients are all in stable health, with 18 of them have tested negative for the virus at least once.
As many as 14.250 people are under quarantine and health monitoring for close contact with or returning from pandemic areas. Covid-19 has claimed over one million lives globally.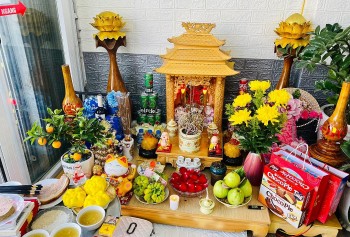 Handbook
Learn more about an ancient Vietnamese tradition that may bring you good fortune!