4-Year Project to Support Vietnam in Comprehensive Youth Development
A new project launched to support Vietnam in the implementation and monitoring of the laws and policies for comprehensive youth development
Within the framework of the United Nations Population Fund (UNFPA)'s new 10th Country Programme 2022-2026, a new project was approved to support Vietnam in the implementation and monitoring of the laws and policies for comprehensive youth development and youth participation, including in natural disasters and pandemics.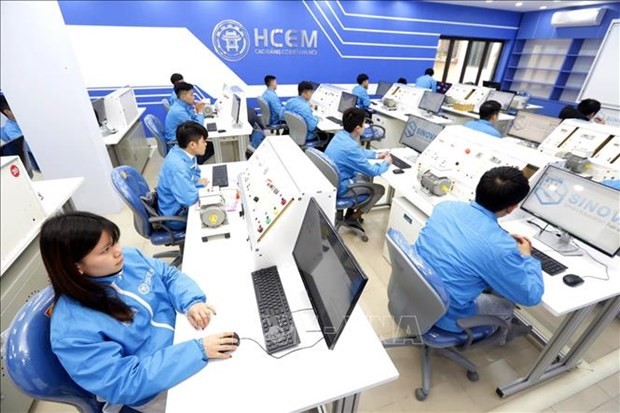 Illustrative image. Source: VNA
The official ceremony was held on April 29 in Hanoi, with participation of leaders and officials of the Ministry of Home Affairs (MOHA), the National Assembly's Department of Culture and Education, the Department of Students Affairs of the Directorate for Vocational Training of the Ministry of Labor, Invalids and Social Affairs (MOLISA), the Central Centre for Youth and Adolescents of the Vietnam Youth Union, the Department of Teachers and Educational Administrators of the Ministry of Education and Training (MOET), other line ministries, social organizations, UN agencies and UNFPA in Vietnam.
Vietnam is in the phase of demographic transition, in which the "population dividend" can be tapped into for national development. According to the 2019 Population and Housing Census, adolescents and youth aged 10-24 account for 21% of the total population. As many as 98.7% of young people in the working age have jobs.
The demographic window of opportunity, first identified in 2007, is projected to last until 2041, presenting Vietnam with a unique opportunity to accelerate its socio-economic growth.
The 14th National Assembly passed the revised law at its ninth session in June, replacing the 2005 version. It comes into effect on January 1, 2021.
Comprising seven chapters with 41 articles, the 2020 Youth Law covers Vietnamese citizens between 16 and 30 years of age along with agencies, organisations, individuals, schools, and families. It regulates the rights, obligations, and responsibilities of the country's young people, State policies towards young people, the responsibilities of agencies, schools, families, individuals, youth organisations, and other organizations towards young people, and State management over young people.
With a total budget of USD 3.1 million, the project will be key in providing technical and financial support to MOHA and other relevant agencies in the development and monitoring of the national policies in relation to comprehensive youth development.
The project will be implemented from 2022 to 2026, which will be in line with Vietnam's socio-economic development plan, as well as plans and strategies of MOHA and other youth related organizations.
During the project implementation, UNFPA will support MOHA and other relevant agencies to effectively implement and monitor the implementation of the Youth Law 2020 and related policies, and carry out programmes promoting comprehensive development of Vietnamese young people, especially vulnerable youth.
At the event. Photo: UNFPA Vietnam
Addressing the launch of the project, MOHA Minister Pham Thi Thanh Tra said: "One of the objectives of the project is to create a favorable environment to support youth development, in which focus on life skills education, sexuality education; at the same time to build a mechanism promoting youth participation in policies and programmes respond to emergencies, natural disasters and epidemics."
Despite the country's socio-economic gains over the last decade, inequities and gaps have to be narrowed in terms of access to education, health care, particularly sexual and reproductive health care, job opportunities, and youth participation in policy development.
Young girls from ethnic minorities, young migrant workers, young people with disabilities, those living with HIV/AIDS, LGBTIQ youth, and young sex workers are among the groups most vulnerable to health and other life-related risks, and are furthest behind in the country's development process.
"Through this project, UNFPA, in collaboration with MOHA and other key partners, aims to empower and support young people, particularly those from vulnerable populations, to meaningfully participate in policy development and implementation, thereby contributing to Vietnam's efforts to achieve SDGs by 2030," said Naomi Kitahara, UNFPA representative in Vietnam at the event.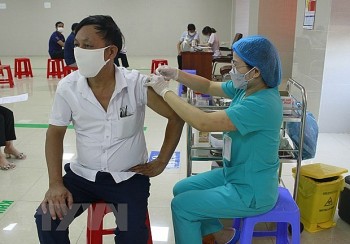 National
Vietnam News Today (Jun 28): Vietnam reports 637 new Covid-19 cases on June 27; Covid-19 not considered an endemic disease; Vietnamese goods and foods promoted in the UK; Vietnam hopes to boost rice exports as global prices escalating.