400 Units, Brands Come to Ho Chi Minh City to Promote Tourism
The Ho Chi Minh City International Tourism Fair in 2023 will take place in early September, with the participation of more than 400 domestic and international travel agencies and brands.
The 17th International Travel Expo Ho Chi Minh City 2023 (ITE HCMC 2023), themed "Connectivity, Growth, Sustainability", will take place from September 7-9, heard a press conference held by the municipal Department of Tourism on August 15, VNA reported.
According to the organizing committee, the annual event is expected to draw over 400 exhibitors, over 30% of them are foreign companies which will double from the figure recorded last year. About 150 international buyers are due to directly meet domestic and foreign tourism companies.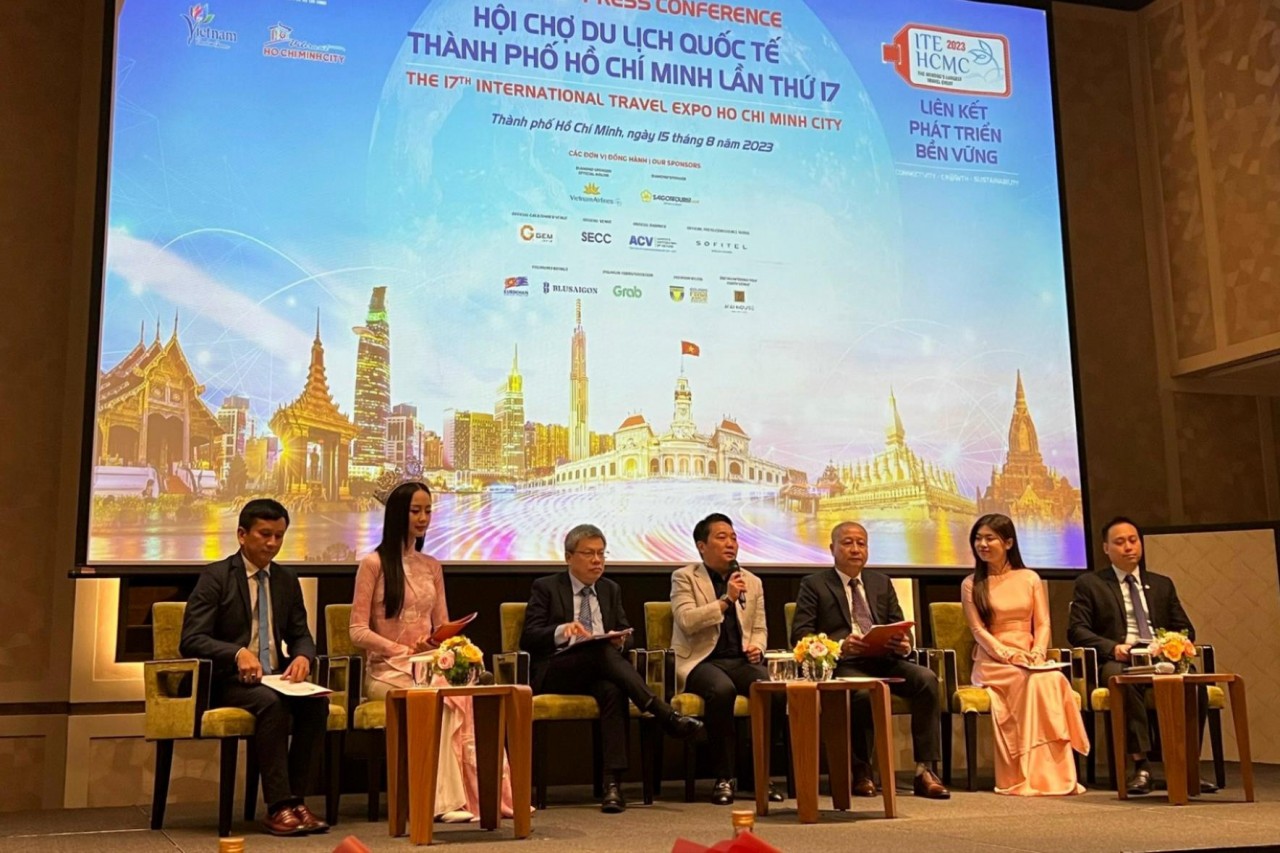 At the press conference.
Director of the Ho Chi Minh City Tourism Promotion Centre Nguyen Cam Tu said visitors could also experience handicrafts, coffee and folk arts at the event.
The organizers have selected and invited over 150 international buyers from more than 31 countries and regions such as the United States, Australia, New Zealand, China, the Republic of Korea, Taiwan (China), Singapore, Thailand, Germany, England, France, Portugal, Belgium, Austria, Croatia, Russia, and India.
Deputy Director of the municipal Department of Tourism Le Truong Hien Hoa said ITE HCMC 2023 is the only trade fair in Vietnam that provides an international buyer programme that pre-arranges face-to-face appointments with decision-makers and many additional networking opportunities to connect on a deeper level.
In particular, 2D virtual booths are designed to offer comprehensive information and equipped with standout features such as live chat, email communication, appointment scheduling, and networking opportunities, thus helping international buyers seek partners easily, he added.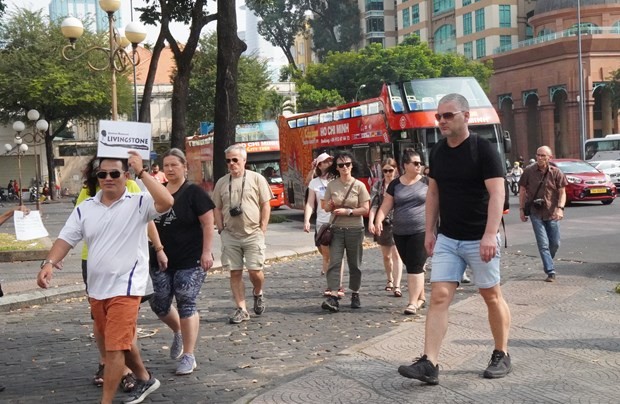 ITE HCMC 2023 is expected to popularise Vietnamese tourism to international visitors.
Vietnam welcomed nearly 6.6 million international visitors in the first seven months of this year, accounting for 83% of the yearly target, according to Vietnam National Authority of Tourism (VNAT). During the period, the industry also served 76.5 million domestic tourists. Total revenues from tourism reached VND 416.6 trillion (USD 17.58 billion).
According to VNAT, the tourism sector expects to soon reach its yearly target as the second half of the year is usually the peak time for international visitors.
Ho Chi Minh City led the nation in terms of revenue from tourism in the first half of 2023, with VND 80.8 trillion (USD 3.39 billion). The figure represents a year-on-year rise of 62.7%, and is equivalent to 50.5% of the yearly target.
According to the municipal Department of Tourism, in the January-June period, the country's biggest metropolis served over 1.9 million foreign tourists, up 306% year-on-year, but equal to only 38.8% of the yearly target.
Recently, the municipal People's Committee also issued a plan for the development of waterway tourism products in the 2023-2025 period. By 2025, it aims to develop at least 10 waterway tours and waterway tour programmes linking seaports and river routes.
The number of international cruise ship tourists arriving in the city will be 100,000 in 2023 and 2024, and rise 12-15% in the following years.
In the 2023-24 period, the city's cruise industry is expected to hit VND 500 billion (USD 21 million) per year in revenue, and increase by 12% in the following years.