6 Interesting Facts about Uzbekistan, Host of AFC U23 Asian Cup
The Central Asian country of Uzbekistan has always been a strange land that contains many surprises for many people around the world.
Uzbekistan is a country located in Central Asia with a population of about 32 million, the largest in the region. The country is hosting the Final Round of the AFC U23 Championship 2022.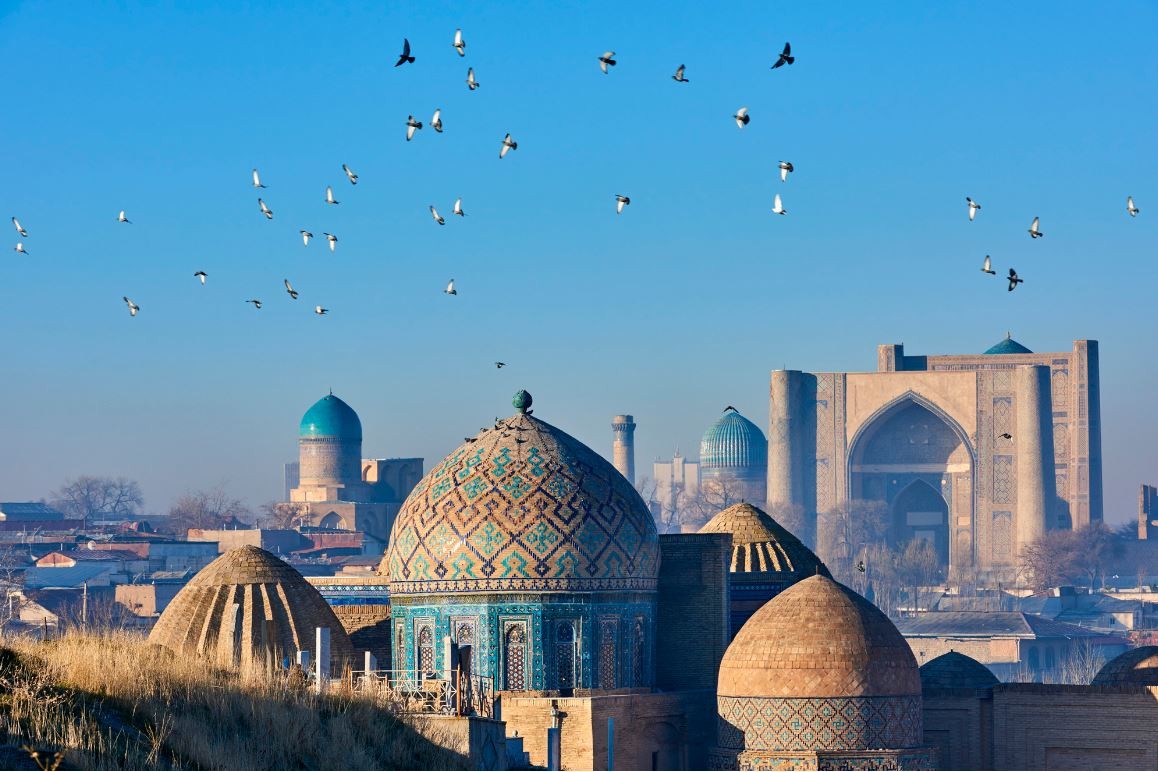 A peaceful corner in Uzbekistan. (Photo: To Quoc)
Vietnam secured their place in the quarter-finals of the AFC U23 Asian Cup Uzbekistan 2022 with a 2-0 win over Malaysia in their final Group C tie on Wednesday. The AFC reported that Vietnam finished second behind group winners Korea Republic, who ended Thailand's hopes with a 1-0 victory in the simultaneous kick-off. Therefore, Vietnam will face the Group D winners in the quarter-finals.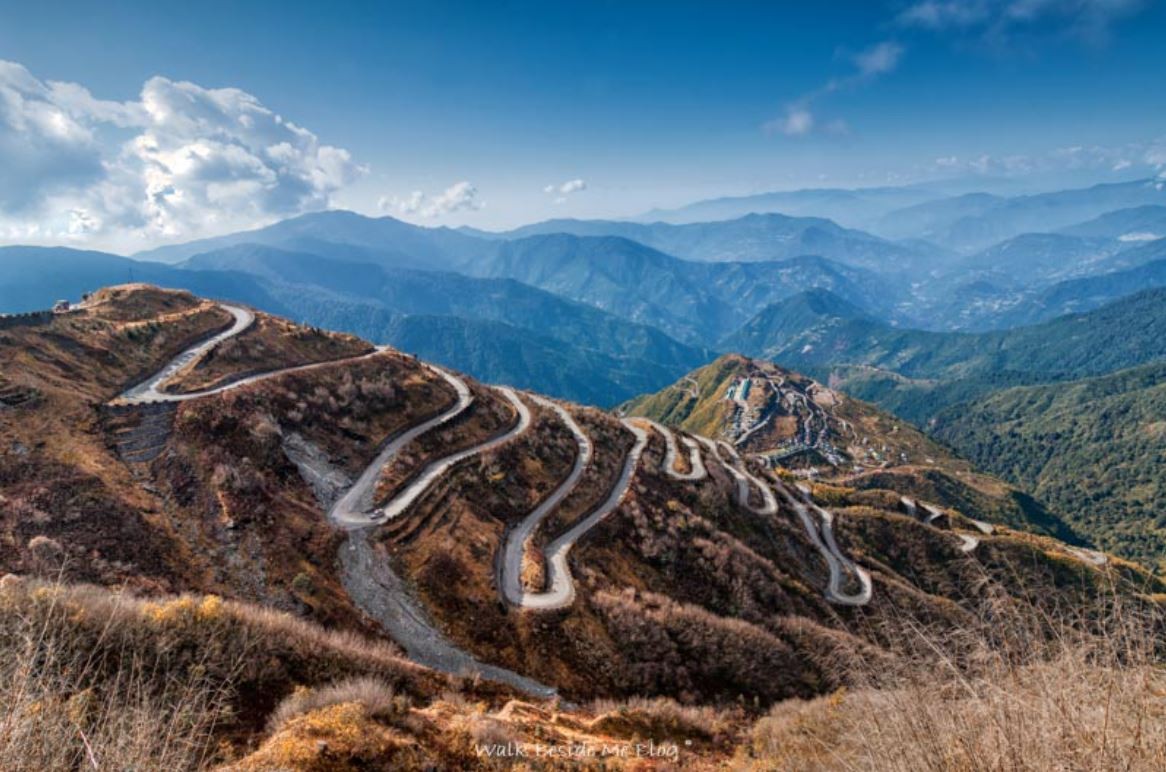 Beautiful landscape. (Photo: To Quoc)
For many people, Uzbekistan remains an enchanting mystery. Here are several interesting facts about this beautiful Muslim country.
(Photo: To Quoc)
A landlocked country
Uzbekistan is one of 45 countries in the world that is "locked" in the mainland. It is sandwiched between Kazakhstan to the north, Kyrgyzstan to the northeast, Tajikistan to the southeast, and Afghanistan and Turkmenistan to the south. It is worth mentioning that even the neighboring countries of Uzbekistan are enclosed in the mainland, which means that Uzbekistan people have to cross the border of the two countries to go to the sea.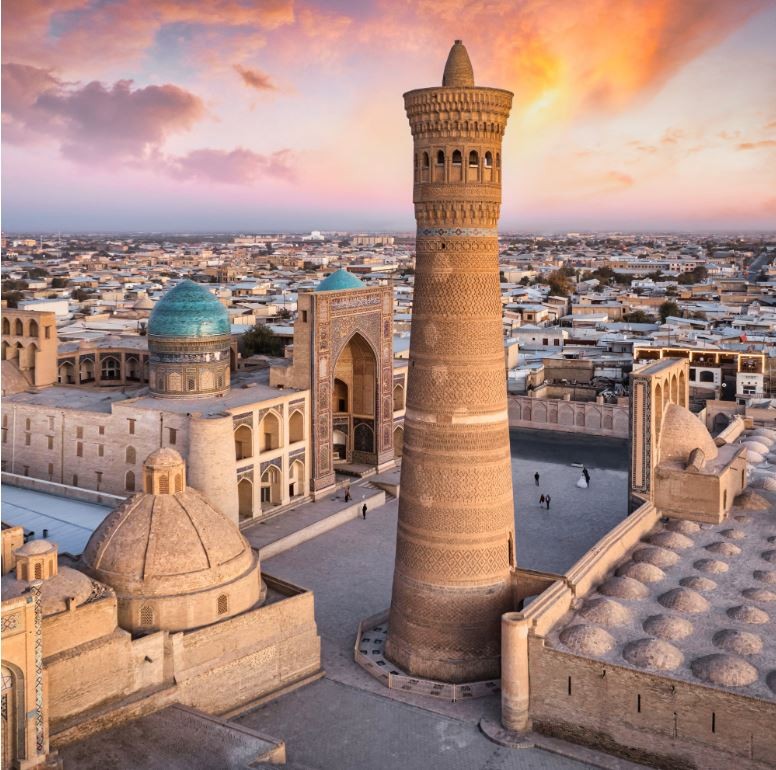 (Photo: To Quoc)
Land of the Silk Road
Uzbekistan was located on the Silk Road connecting China with West Asia in ancient times. Large cities such as Samarkand, Bukhara, or Khiva were places where the legendary Silk Road passed. Samarkand was also the center of world trade for many centuries. Meanwhile, Bukhara is known as the holiest city in Central Asia.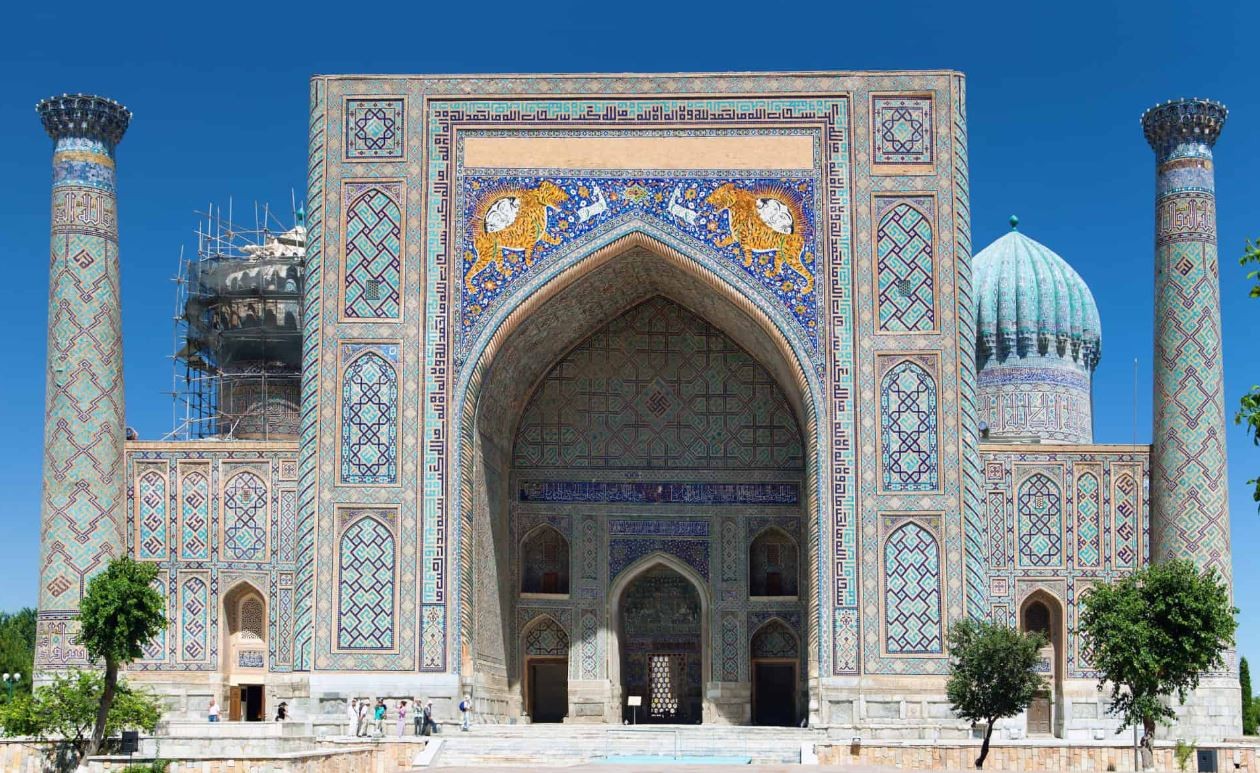 A beautiful work of art in Uzbekistan. (Photo: To Quoc)
Up to now, there are still many ancient architectural works of historical and cultural value in Uzbekistan, which have become worldwide tourist attractions.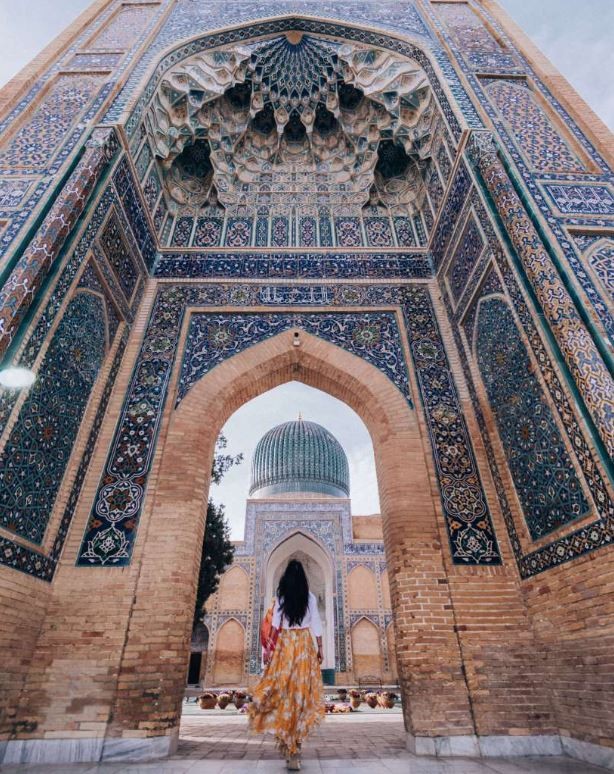 Special architect in Uzbekistan. (Photo: To Quoc)
The world's 2nd largest gold mine
Despite being a developing country with low GDP, Uzbekistan has the second largest gold mine on the planet. It is the Muruntau mine, located just over 400 km west of the capital Tashkent. This mine was discovered in 1958 and produced about 1600 tons of gold. The remaining reserves of the mine are estimated to be exploited until 2032. The company that operates this huge gold mine is also in the top 10 largest uranium and gold mining corporations in the world.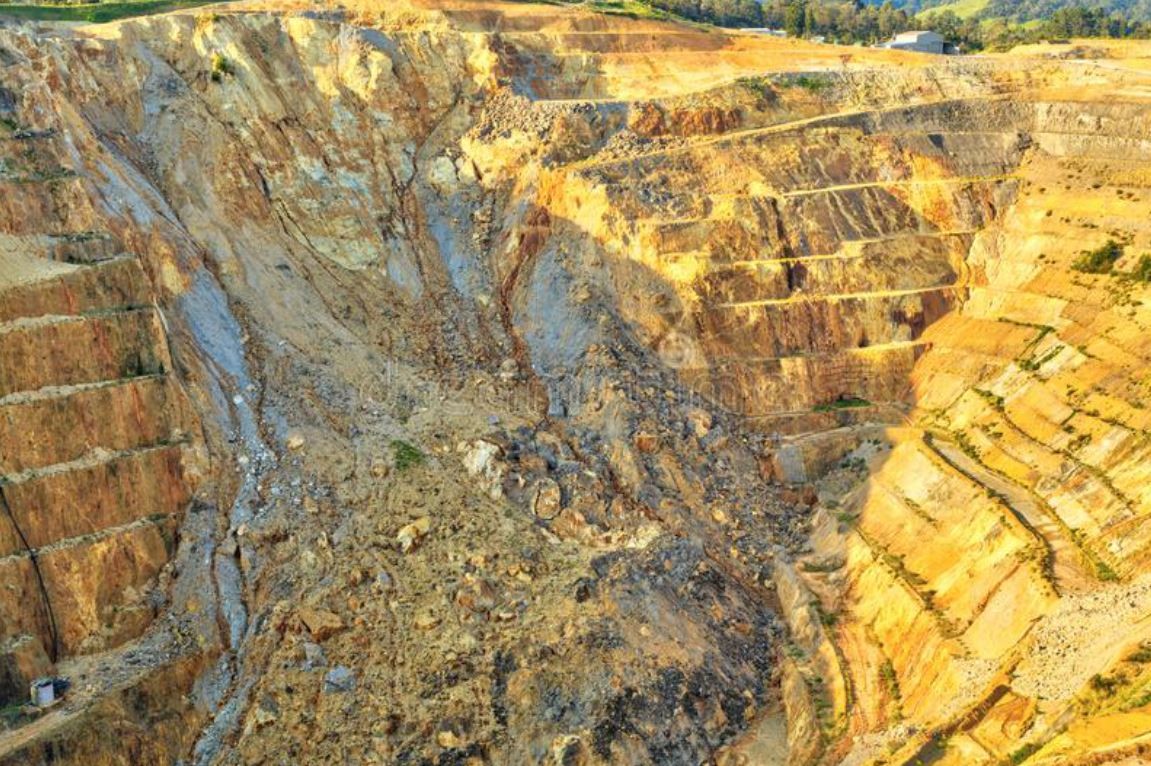 The world's 2nd largest gold mine is in Uzbekistan. (Photo: To Quoc)
The most beautiful subway system
One of the things that will satisfy most tourists visiting Uzbekistan is the metro system in the capital Tashkent. The system is modern, large, and extremely beautiful. The stations here are uniquely designed in their own way with many artistic details showing the country's culture. There are stations that look like museums with murals, alabaster ceilings, and classic chandeliers…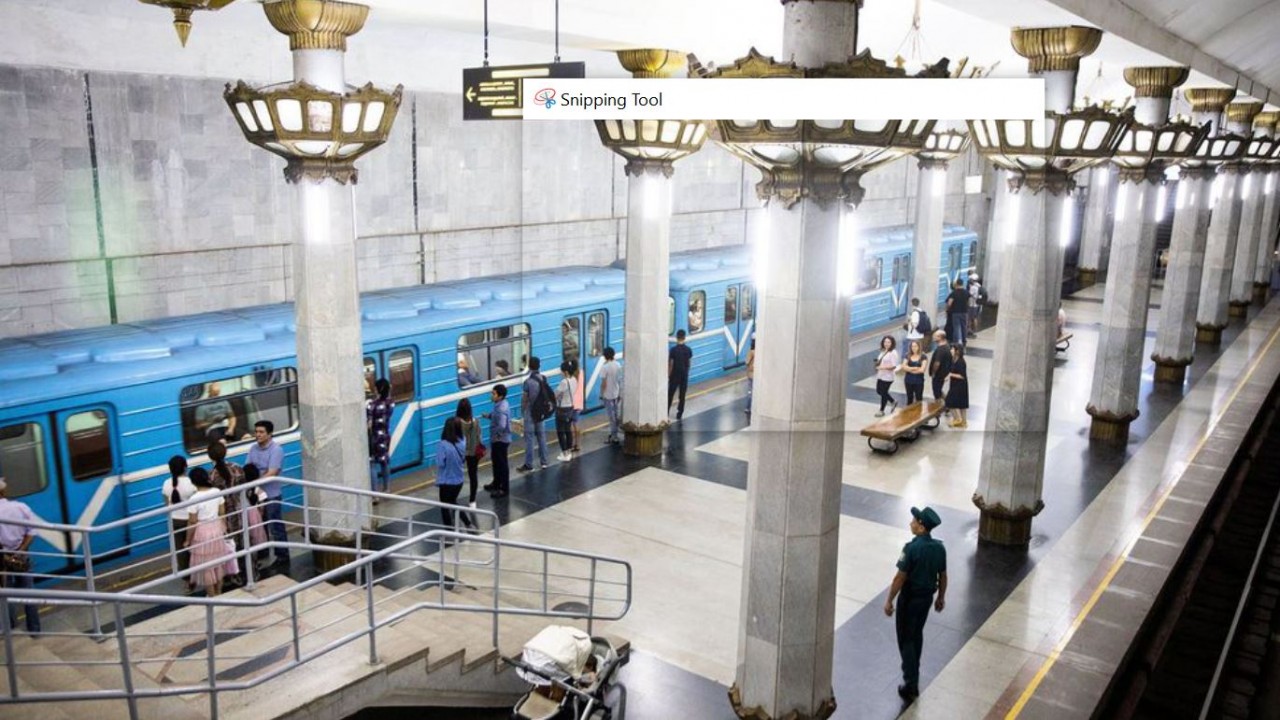 In a metro station. (Photo: To Quoc)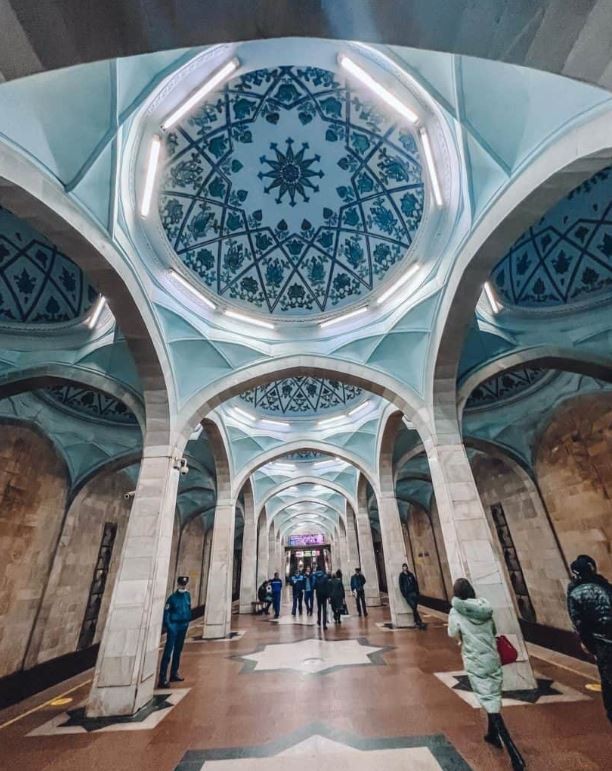 There are stations that look like museums. (Photo: To Quoc)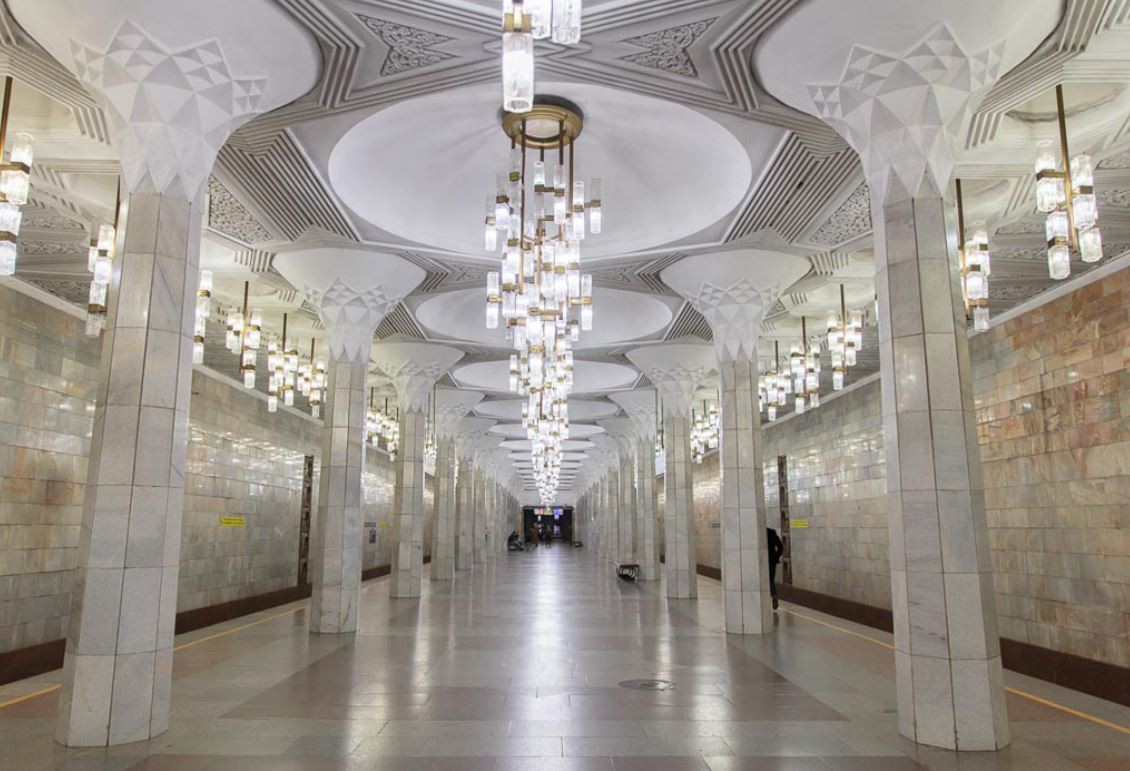 Architect in a station. (Photo: To Quoc)
Laws of the land
Before visiting this beautiful Central Asian country, tourists should definitely learn some rules and regulations. Regulations in a Muslim country like Uzbekistan are quite strict. For example, people under the age of 20 are not allowed to buy and consume tobacco and alcoholic beverages. Visitors are not allowed to freely take photos of some government buildings without permission.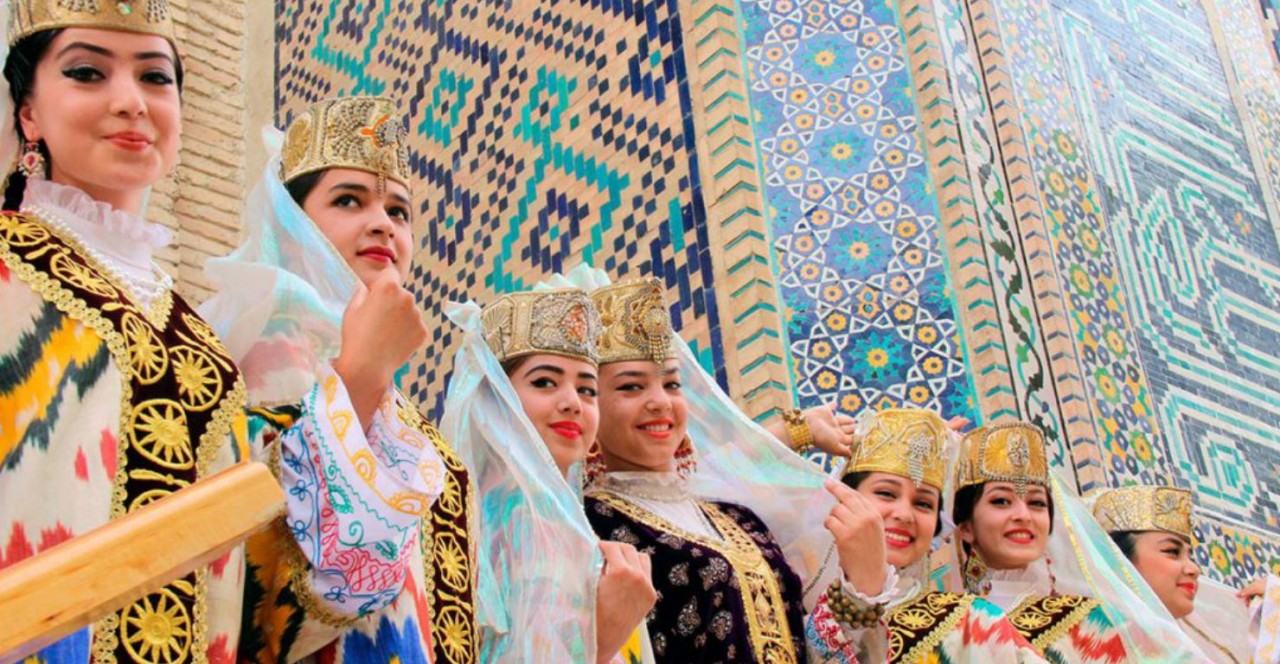 Visitors must follow strict regulations. (Photo: To Quoc)
Handshakes are only acceptable as a greeting between two men. An Uzbek woman is greeted by bowing to her with your right hand placed over your heart.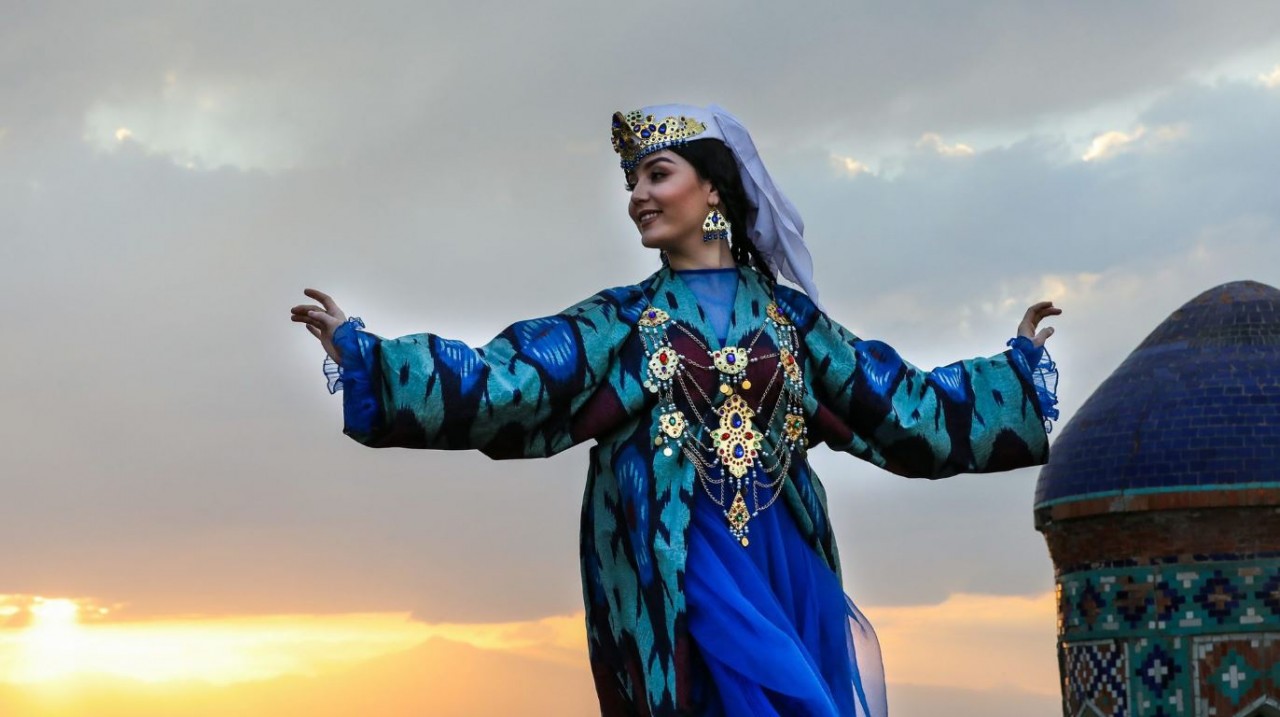 An Uzbek woman. (Photo: To Quoc)
Rich and diverse cuisine
Uzbek cuisine will definitely be an extremely new experience for many people visiting the country. Having been a historic crossroads and center of the Road of Silk, Uzbekistan's culture in general and food, in particular, is very eclectic. It has roots in Iranian, Arab, Indian, Russian, and Chinese cuisine.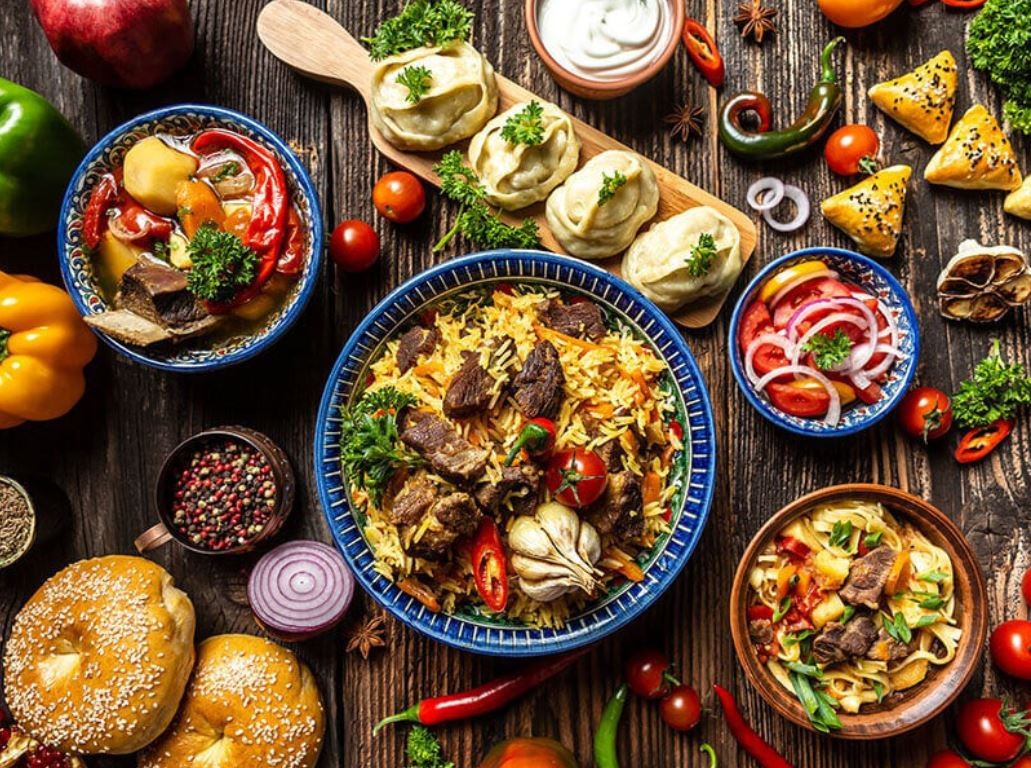 Food in Uzbekistan has many similarities with Chinese, Russian, Indian cuisine. (Photo: To Quoc)
The national dish of the Uzbek people is Plov. This dish is a type of rice mixed with ingredients including carrots, peas, and lamb. All are cooked in a pan for many hours. In addition, some other special dishes to try include manti, Lagman noodles, shashlik, or Shurpa soup.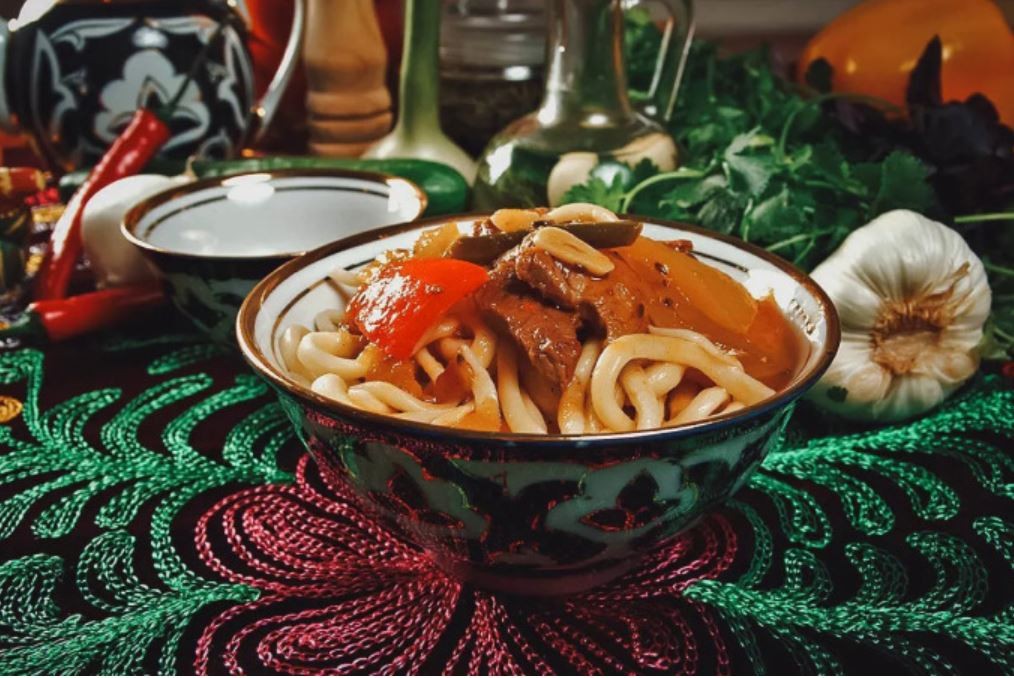 Noodle. (Photo: To Quoc)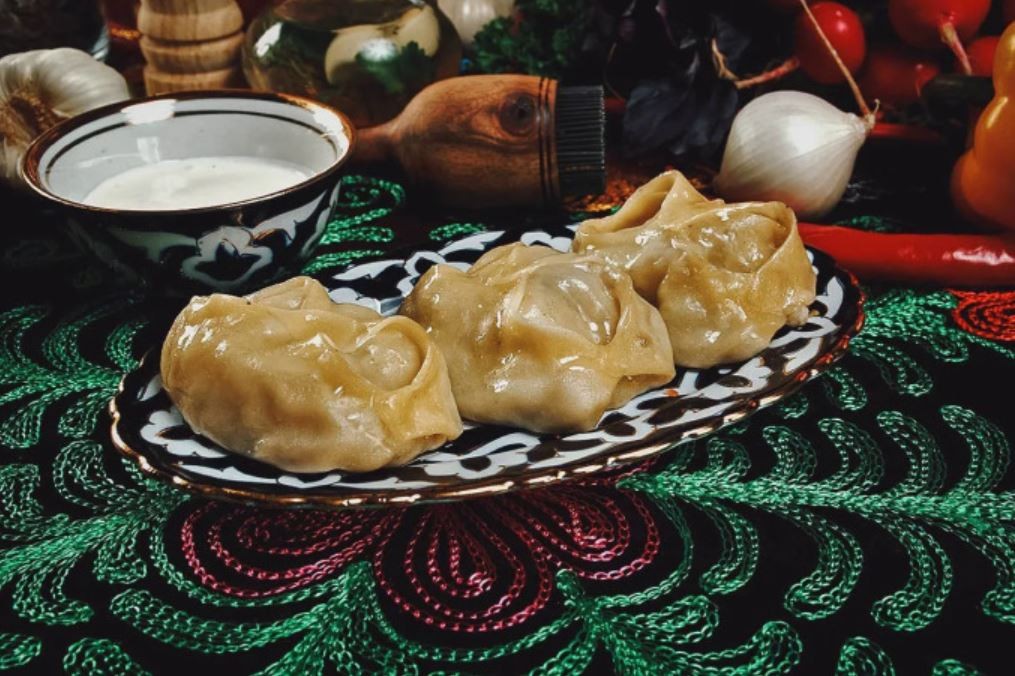 (Photo: To Quoc)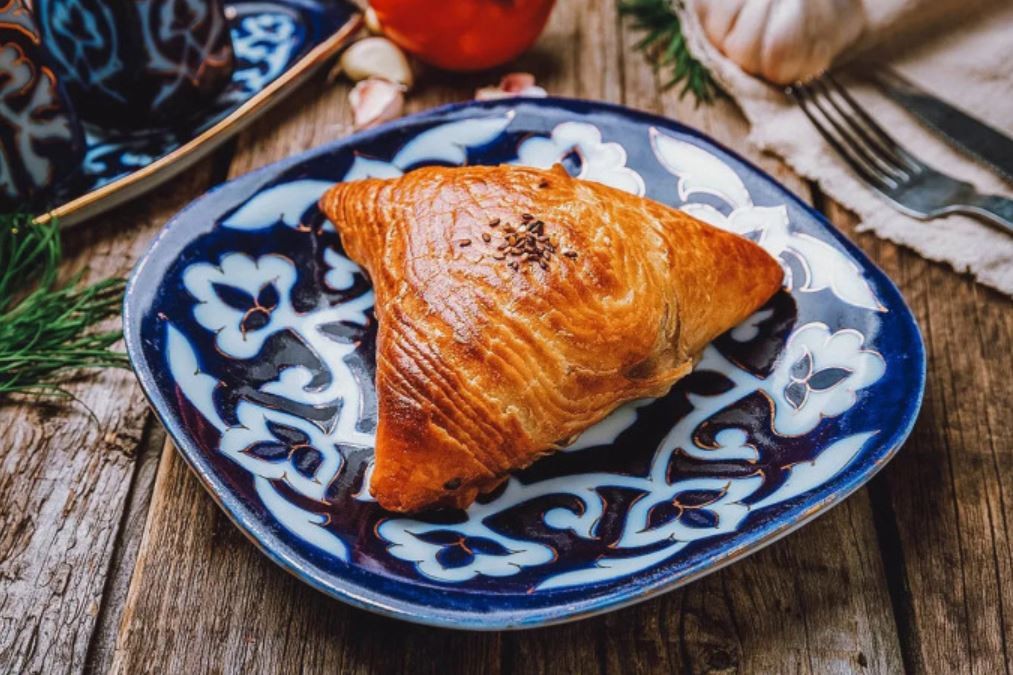 Uzbekistan has a very diverse cuisine. (Photo: To Quoc)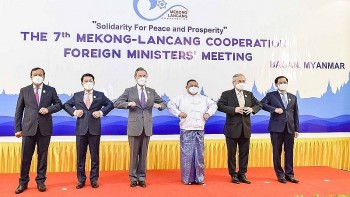 National
Foreign Minister Bui Thanh Son led a Vietnamese delegation to the seventh Mekong-Lancang Cooperation (MLC) Foreign Ministers' Meeting that was held in Bagan, Myanmar on July 4.