Top 5 Unique Specialties Of Vietnam Nominated For An Asian Record
In 2022, Vietnam Record Association nominates 5 most famous and unique specialties, including Lo Ren star apple (Tien Giang), Luc Ngan lychee (Bac Giang), Khanh Hoa Salangane nest, Ly Son garlic, and Phu Quoc sim wine, to promote the value of Vietnamese cuisine and specialties to the world.
1. Lo Ren star apple (Tien Giang)
Photo: Viet Fun Travel
Lo Ren star apple is called "The Queen of Fruits" in Tien Giang. The name "Lo Ren" was created by Vinh Long villagers, in order to honor the blacksmith, who planted the most delicious star apples for this land. The star apples growing here are round and large, with a glossy, light green peel. When riped, the peel turns purple or greenish-purple in color and is juicy on the inside. The inside of the fruit has a mild aroma and a cool sweet taste. The deliciousness of Lo Ren – Vinh Kim star apples attract many tourists from Vietnam and all around the world.
Star apples are planted much in communes of Vinh Kim, Phu Phong, Kim Son, Ban Long, Binh Trung, etc. of Chau Thanh district. Today, Lo Ren Star apple is certified for sustainable agricultural production following GlobalGAP by SGS, New Zealand, and issued with the packaging code for the United States by the USDA Office (United State Department of Agriculture) with an area of more than 3,000 ha and the annual output of 56,103 tons.
2. Luc Ngan lychee (Bac Giang)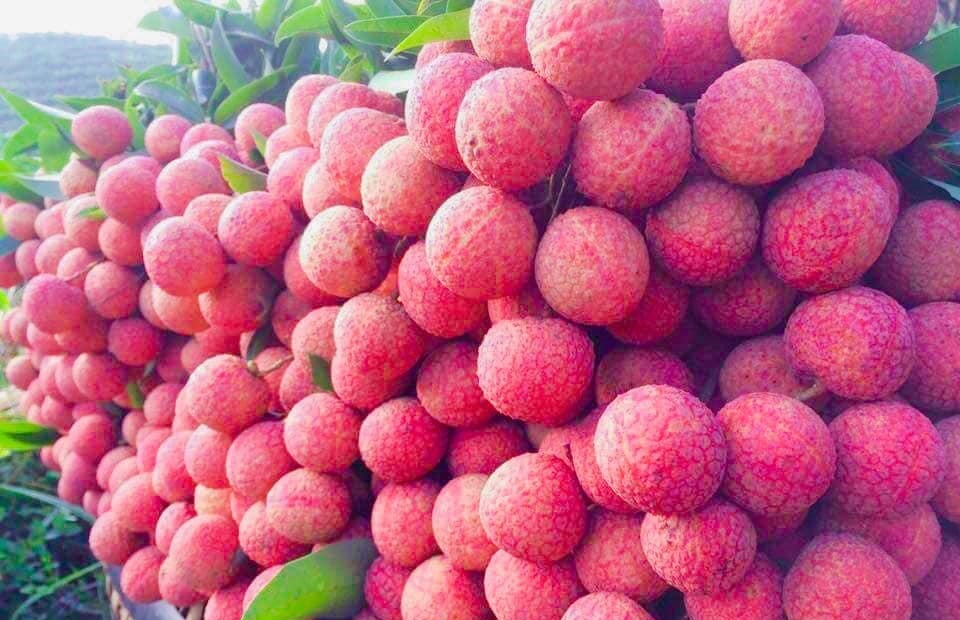 Photo: Vietnamnet
When talking about lychee, Vietnam will bring you the best lychees from Luc Ngan. Lychee here has a bright red color, small seeds, thick pulp when it is ripe and tastes nutritiously delicious. It is also much larger and has a distinctive flavor, which is different from the lychee from other regions and has a unique sweet taste and fragrant. Once you have a taste of this fruit, you will not be able to forget the lovely impressions that it leaves on the tip of your tongue. The fruit can be eaten and processed with many dishes such as lychee tea, lychee jelly, lychee ice cream, lychee shrimp salad, lychee cooked chicken, etc.
Luc Ngan boasts favorable climate and soil conditions for the cultivation of various fruits. Apart from lychee that it has long been famous for, many other fruits of the district have also won over preference from both domestic and foreign consumers. Fruit cultivation and associated services earn Luc Ngan trillions of VND every year.
3. Khanh Hoa Salangane nests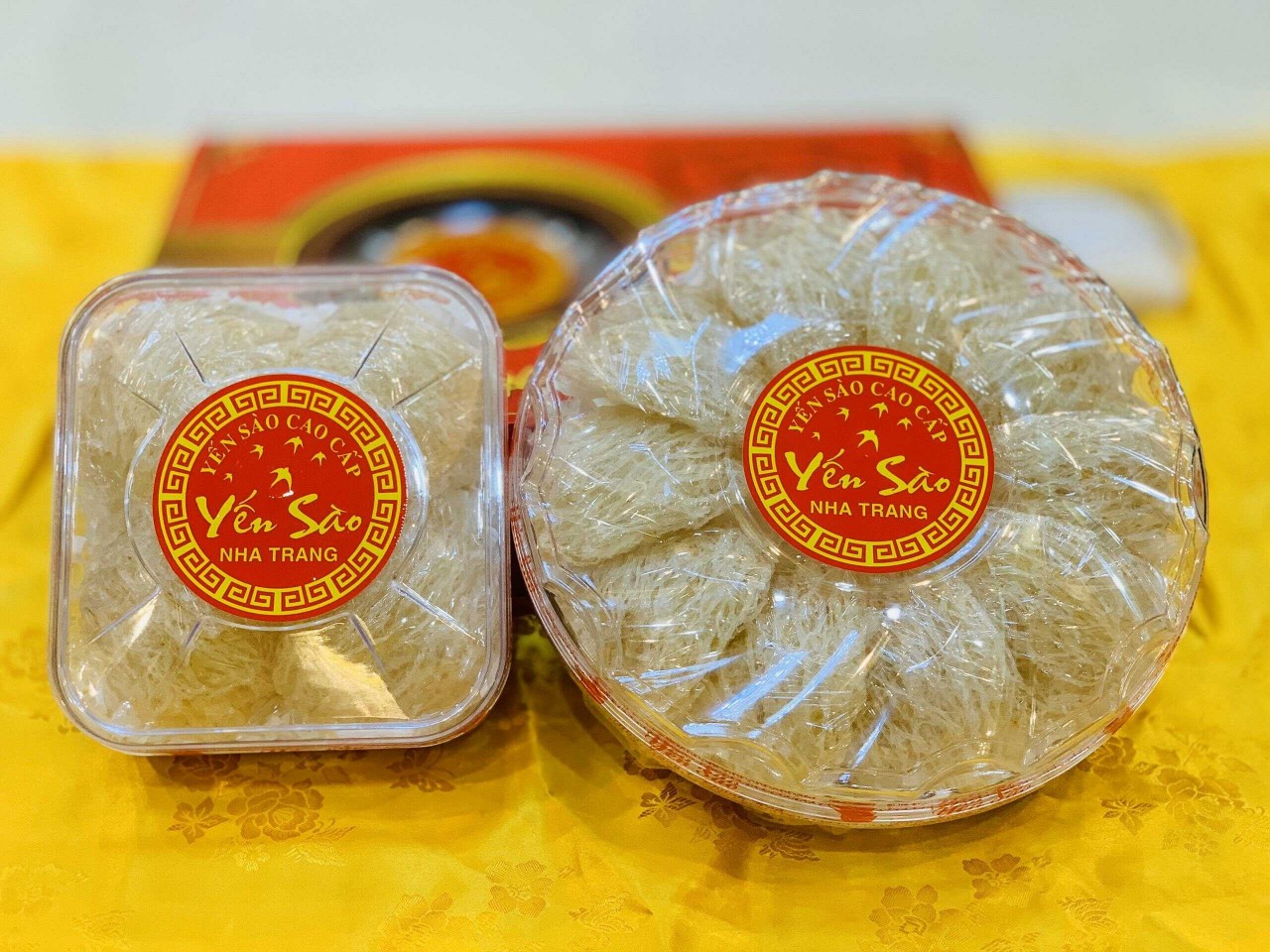 Photo: Yen Sao
Salangane nests are the nest of salanganes, which are found on the islands on Khanh Hoa beach. Khanh Hoa salangane nests account for 70% of the country's total production of bird nests and have much better quality than other places. Depending on their properties and size, salangane nests are classified into four basic types: Yen huyet (nests with red color, which are very rare and precious); Yen quan (large nests with white color, which have very good quality); Yen thien (smaller nests with light green or light yellow color); and Yen dia (small nests with gray or light green color). In the past, the salangane nests were a dish that was only served to the Kings, and now it has become a significant plate of Khanh Hoa.
For over 700 years, the business of raising and processing salangane nests in Khanh Hoa Province has developed strongly and has become a leading economic strength of the locality. Vietnam has about 50 salangane islands with over 180 caves, of which 29 islands with 142 caves from Van Ninh District to Cam Ranh City are under the management of the Khanh Hoa Salangane Nest Company. The company produces over three tonnes of nests a year.
4. Ly Son garlic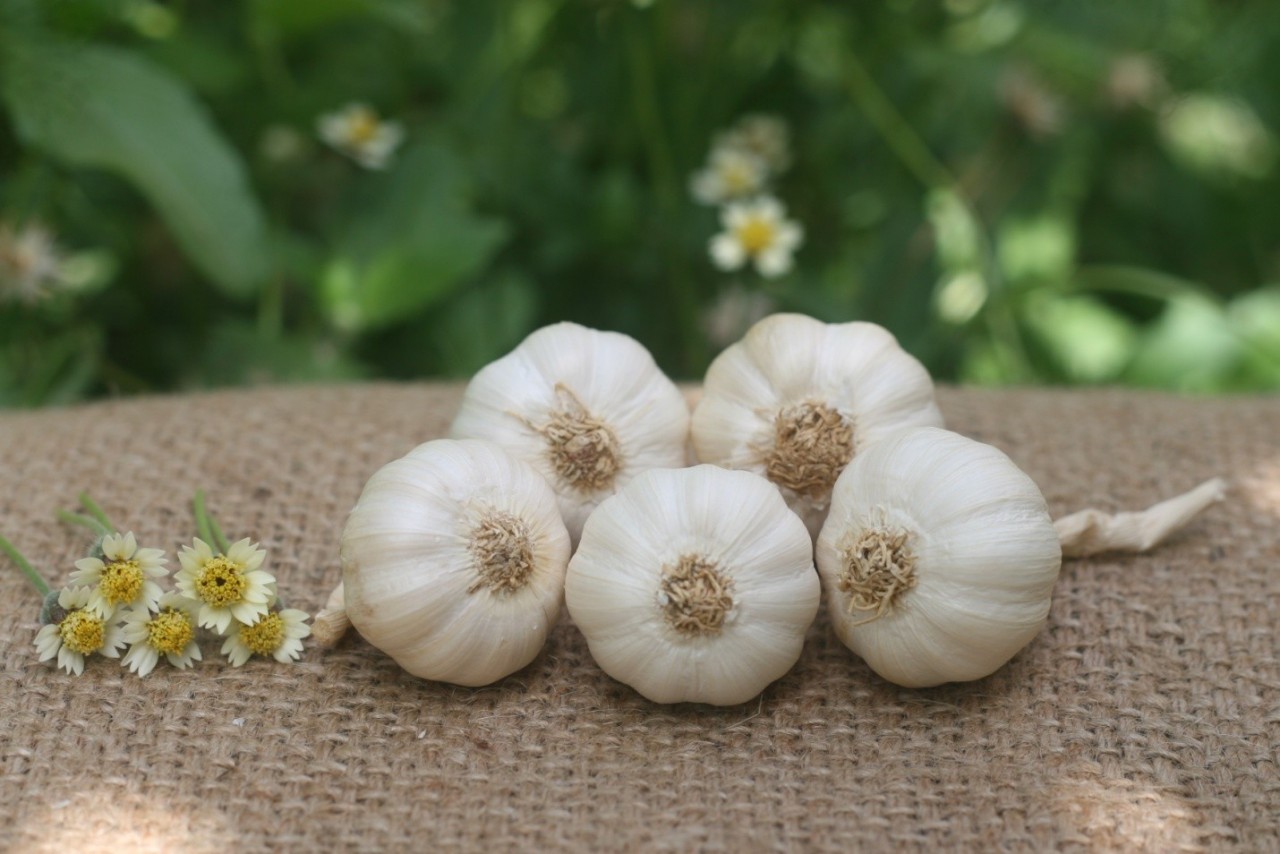 Photo: lysonsahuynhgeopark
Ly Son garlic is the most famous geographical icon of garlic that grows in the Ly Son island district (Quang Ngai province) and has become a trademark of the locality. Due to the difference in soil and traditional farming experience of local people, Ly Son garlic brings a very distinctive and special taste to this dish.
The most characteristic is that they have a mildly spicy taste, not as pungent as other garlic. The garlic clove is small but strong, and this is not only used to make the finest spice but also used as medicine.
It has been said that the ancestors reclaimed Ly Son Island and brought onions and garlic to grow on the island to serve their daily life approximately 400 years ago. Before 1975, onions and garlic were only planted in the garden of each family. However, after the national reunion the onion and garlic products on Ly Son Island were brought to the other regions of the country and have become the favorite garlic. So that Ly Son people have started expanding the garlic cultivation area.
5. Phu Quoc sim wine
Photo: Gonatour
Phu Quoc sim wine is one of the most significant drinks at Phu Quoc. The wine is naturally fermented from wild myrtle fruit and white sugar. The tomentose rose myrtle fruit is a special one that is present throughout Vietnam, but in Phu Quoc, it is "sublimated" into a special kind of alcohol with a fascinating violet color. Made of tomentose rose myrtle fruits and mostly produced by a manually fermented method, this alcohol has a very beautiful clear yellow-turned violet color and the typical smell of tomentose rose myrtle fruits. It tastes delicately sweet mingled with acrid.
Like wine, Phu Quoc tomentose rose myrtle alcohol is also very good for human health, for the digestive system, especially when you have a full stomach or eat too much protein. In addition, it is good for blood, blood circulation, eating, sleep, and the old's degenerated bones.
The Ultimate Binh Duong Food Tour

Binh Duong is a hidden culinary paradise among Vietnamese locales. Once you come here, you will be satisfied to enjoy unique delicacies.