61-Year-Old Nordic Tour Guide Celebrates Tet in Ho Chi Minh City
Klovstad, a 61-year-old tour guide has been living in Ho Chi Minh City since 2003 and told his experience of celebrating the Tet holiday alone this year.
On the first day of the Lunar New Year, J.P.Klovstad, 61, Norwegian, was cycling around the streets like every normal day when he heard the exciting drumbeat sound. Following the sound, he arrived at Feliz En Vista apartment complex and witnessed a dance troupe preparing for a Lion Dance performance.
"The scene looked extraordinary, unique, and it was very different from what I have seen. So, I took out my camera and snapped some beautiful photos," Klovstad said.
This is the second year that this Nordic man has celebrated the Tet holiday alone in Ho Chi Minh City. He works as a tour guide for foreign tourists visiting Vietnam and other Asian countries. Because of the Covid-19 pandemic, he has been "off work" for two years now.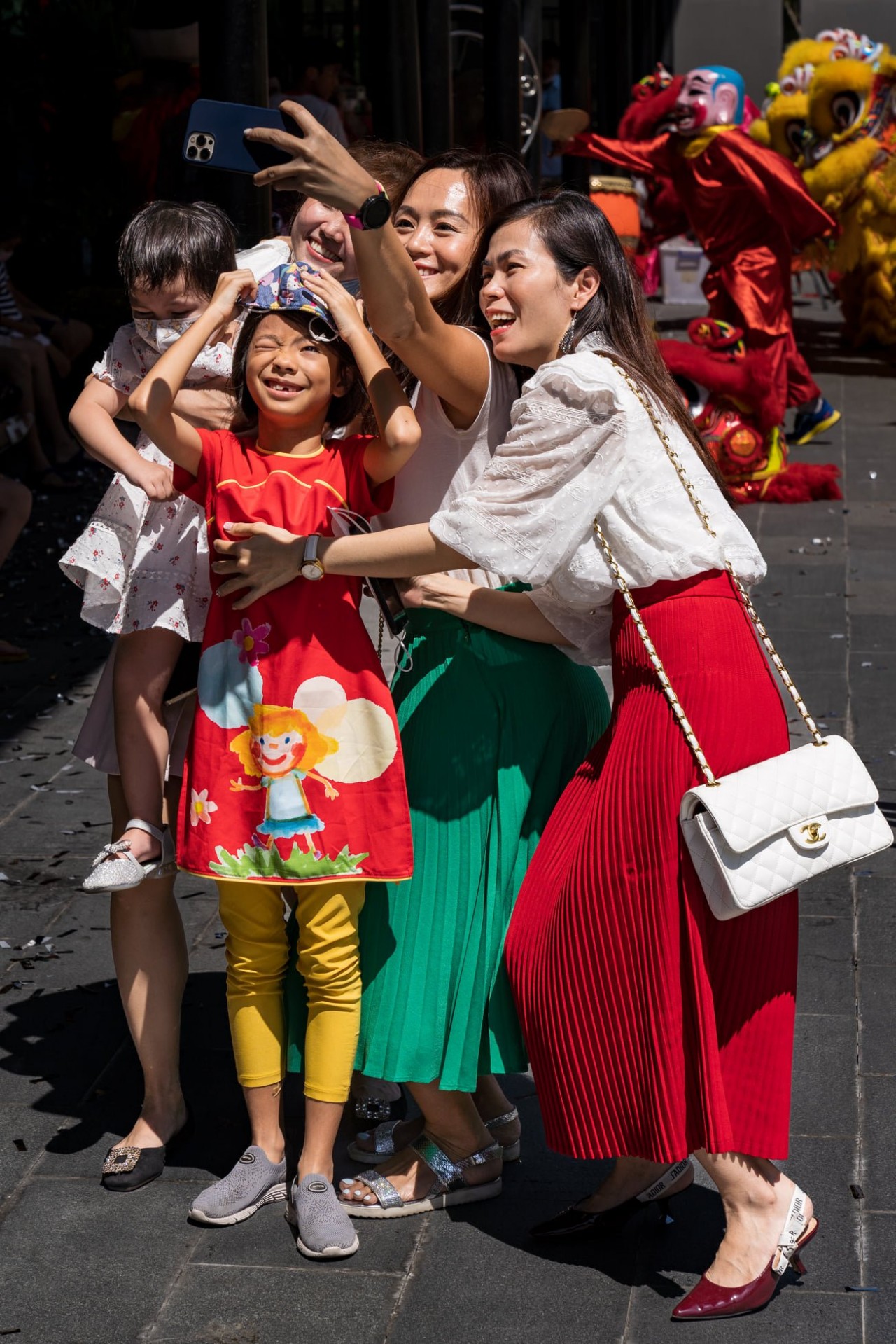 Photo: JP Klovstad
His love for Lion Dance
In Klovstad's eyes, lion dance breathes its soul into the Lunar New Year in every Southeast Asia country. He used to watch Lion Dance performances from different countries and places, but it still made his heart cheer every time he heard the familiar sound of the drumbeat.
"It is not just the drumbeat or the colorful dragons, but also the emotions of the audience and performer's faces. The audience's support and excitement create the atmosphere, especially children," he said.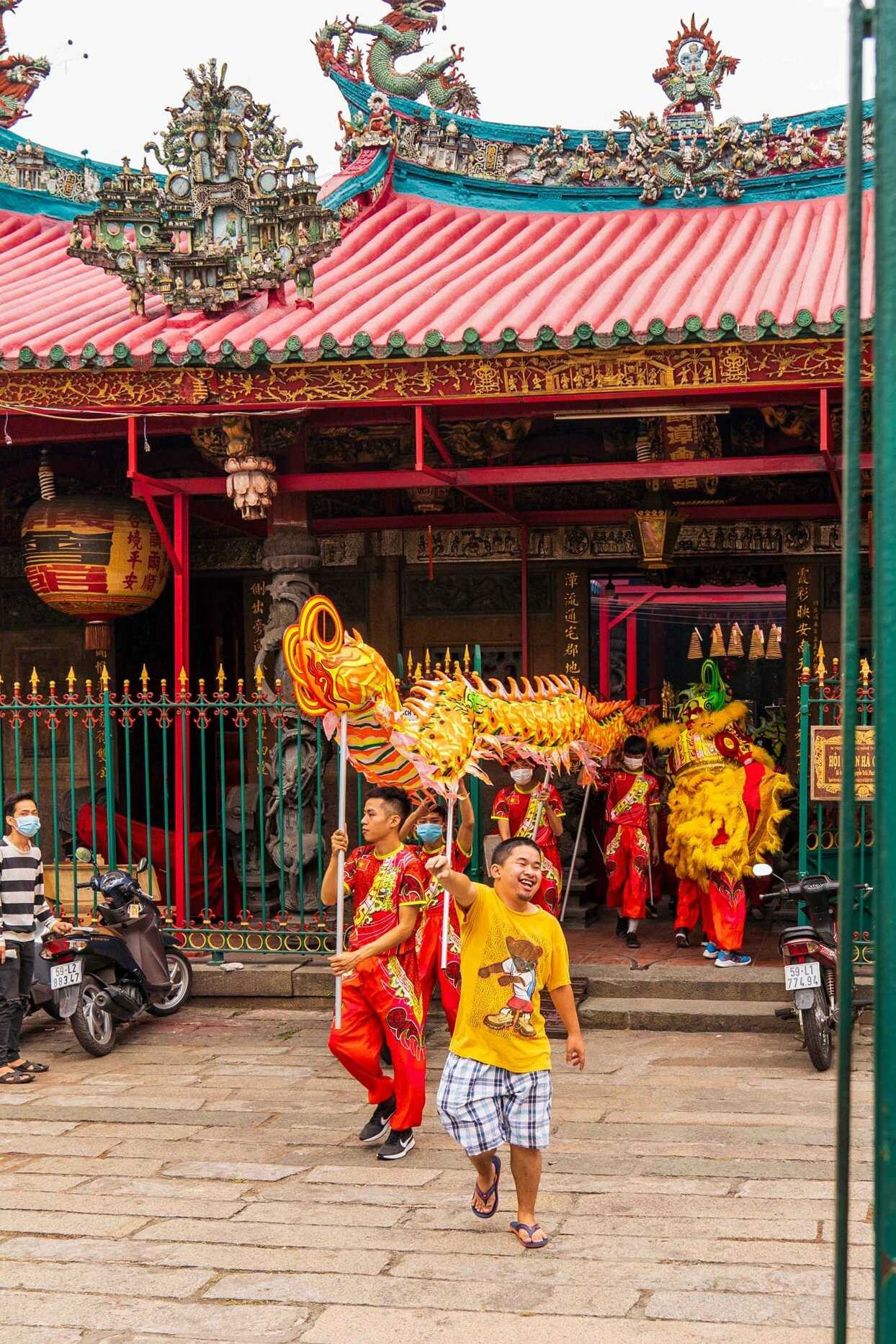 Photo: JP Klovstad
This year, he got a chance to see the Lion Dance performance in the apartment complex. If Lion Dance is the beauty of Asian culture, the Western character is in the high-rise buildings, where the audience can choose their seats at a Western-style café, or watch from the windows around. And there are also many foreign tourists coming to see the show.
Last year, Klovstad went to Ba Thien Hau pagoda (located in District 5) to watch the Lion Dance performance. "The dancers waited for one year to have a chance to show off their talents. They are all experienced performers, and it only took them a few days to prepare for the show," he said.
This event often happens in Tet holiday in Vietnam, and the dragon is considered a lucky symbol for humans. In the dragon dance, the performer imitates the movements of this animal to bring luck and fortune. Besides, there are Ong Dia (god of the earth) and Than Tai (God of wealth), which are always on the sides of the dragon.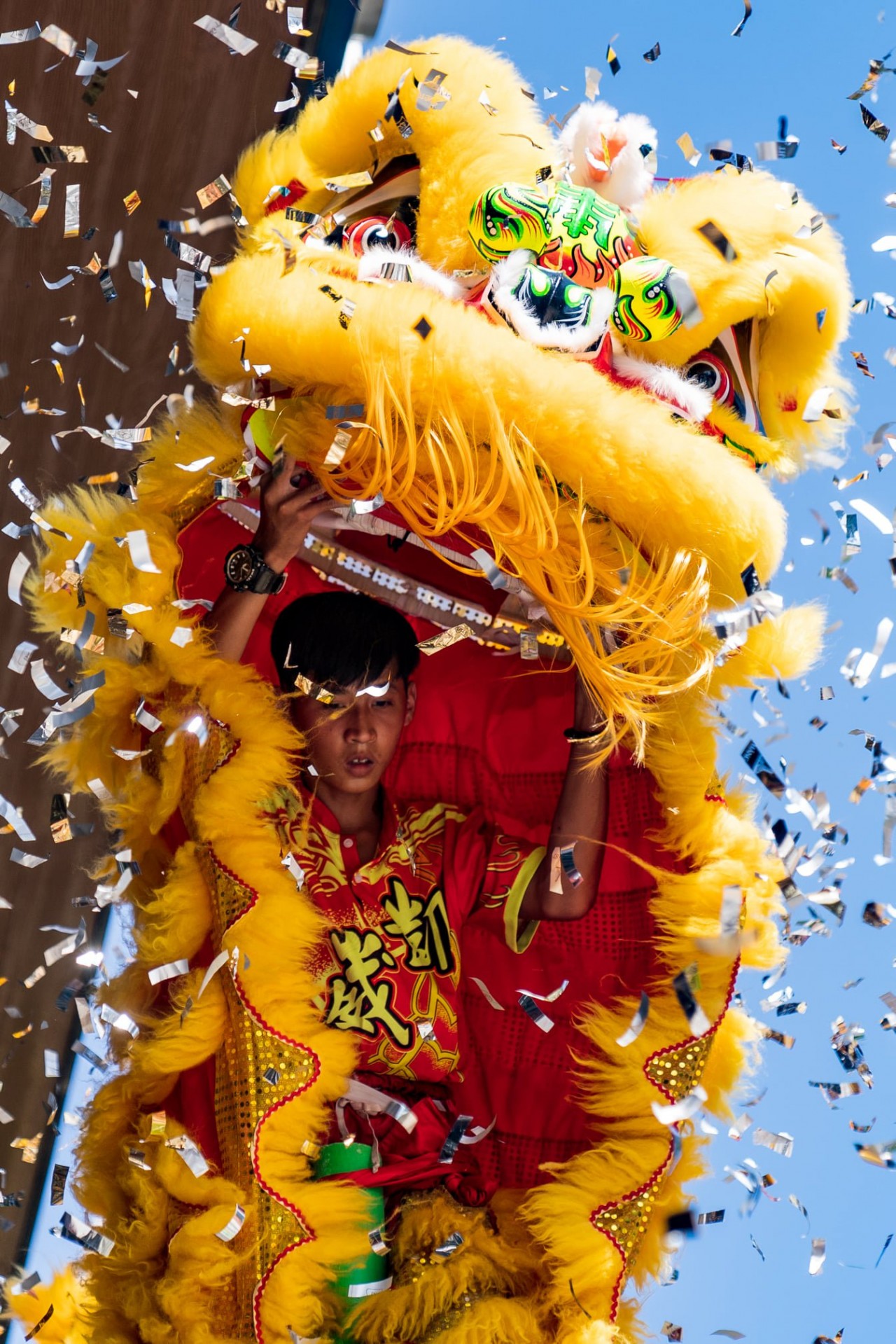 Photo: JP Klovstad
"I love watching Lion Dance performance, like the way I laughed when I saw a bike carrying two people on the roads of Vietnam the first time in 19 years," Klovstad said.
Two Tet holidays in Ho Chi Minh City
Celebrating Tet in Ho Chi Minh City, Klovstad did not have a specific plan. He rode his bike around the streets and watched the beautiful scenery around him.
From the apartment in Thu Duc, the 61-year-old man arrived at District 1 to enjoy the springtime in the center city, then rode to District 5 for a pagoda visit, before visiting the flower markets.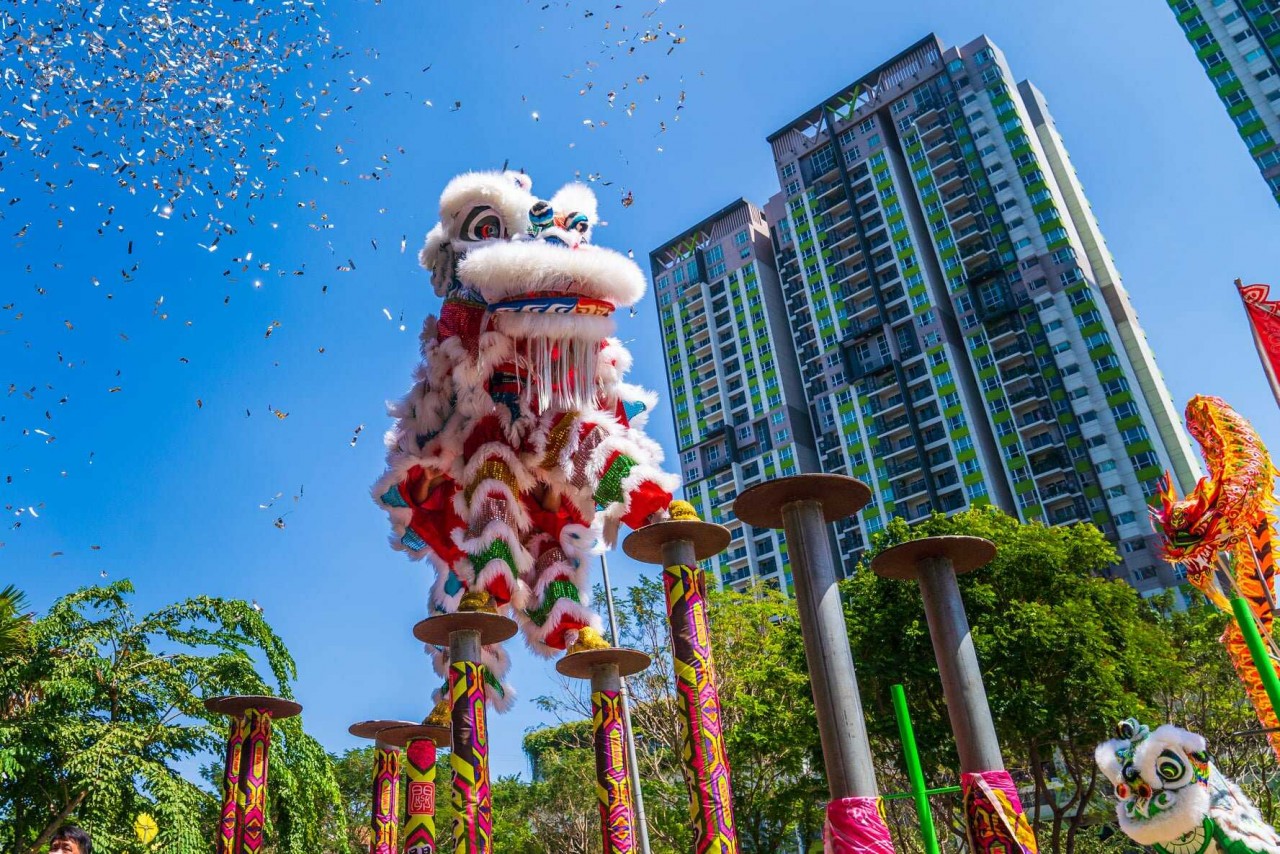 Photo: JP Klovstad
"My landlord gave me a chung cake, and I finished the whole cake the next day. There were still restaurants and supermarkets that were still open during the Tet holiday, but I only ate instant noodles and canned food," Klovstad said with a laugh.
In the past years, Klovstad was rarely in Ho Chi Minh City during the Tet holiday, as he was busy guiding tourists around Southeast Asia countries. "Tet holiday time in Vietnam or Ho Chi Minh City was not a pleasant time for foreign tourists," he said.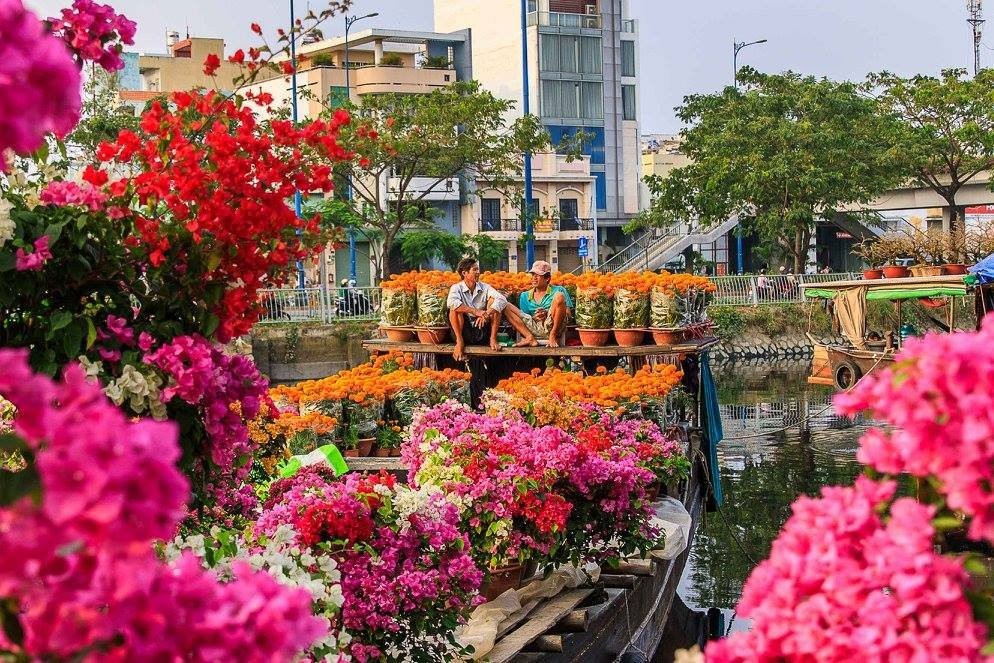 A beautiful scene of Binh Dong flower market. Photo: JP Klovstad
It was because a lot of stores, restaurants and entertainment spots were open in Tet holiday, and it made it more difficult to find places, or arrange a tour during this time.
"I hope Covid-19 will be over soon and tourism can be back to normal, so I can work again," he said.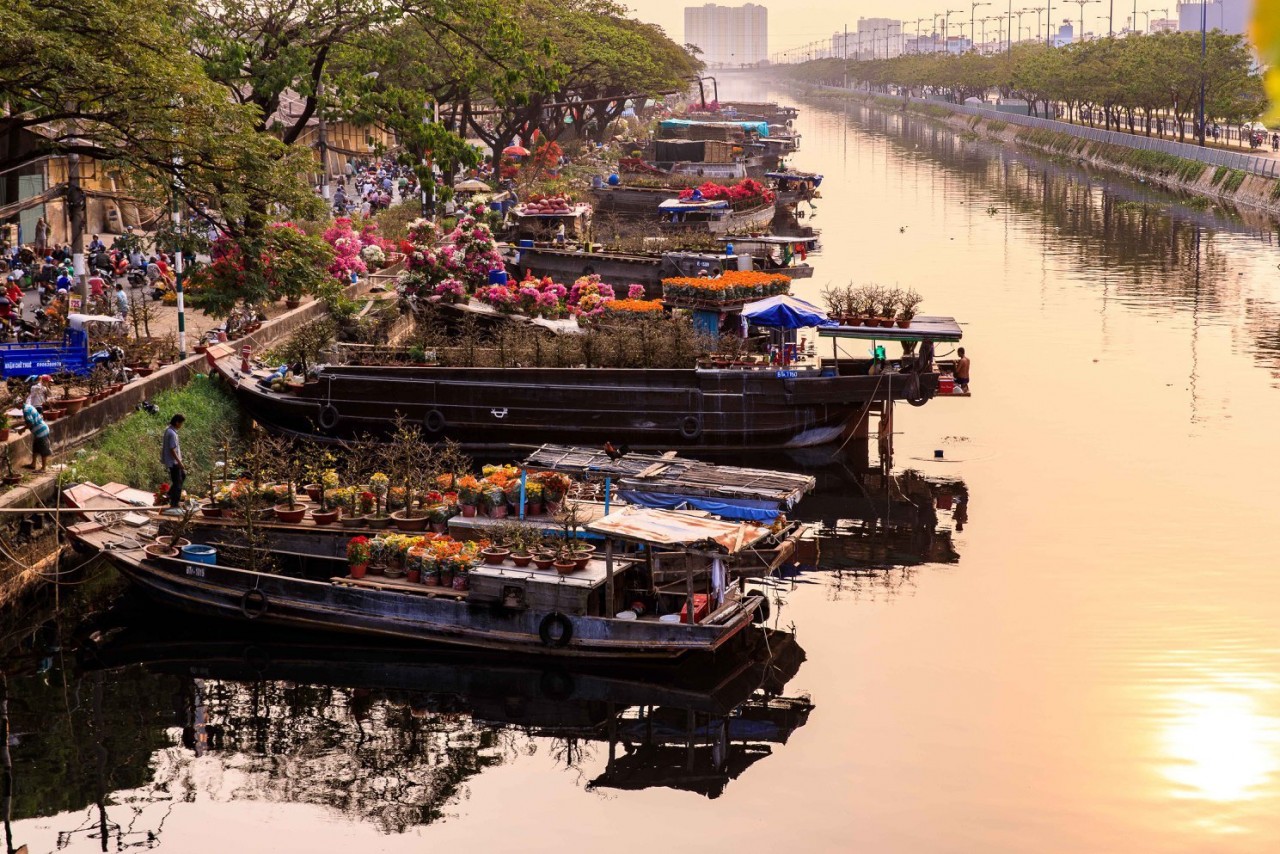 Photo: JP Klovstad
Photo: JP Klovstad
Friendship
In Da Nang, the Vietnam-Laos Solidarity and Friendship Year 2022 was celebrated on July 2. Collectives and individuals of the Lao Women's Union were also awarded medals of Vietnam.