The Best Cafés In Ho Chi Minh City That Are Opened During Tet
If you are seeking a cool place to chill during your Tet holiday, these unique cafes that are open throughout the holiday always welcome you to come and enjoy a hot cup of coffee with your loved ones.
District 1 is home to attractive entertainment spots suitable for all ages. If you are looking for some chilling and quiet time during Tet, check out the below cafés!
There will be changes to the opening times, so make sure you check with the coffee shop staff before entering.
1. JUICETIN
Photo: Khoe Quan
On a beautiful day wandering around Nguyen Hue pedestrian street, tourists happened to come across this petite café on Ngo Duc Ke road. Visitors are impressed by its American architectural design style, and its simple, rustic space.
The café has two floors, and a menu with a variety of beverages and drinks, which are carefully made and healthy. The most famous drinks are smoothies and juices that bring a fresh flavor to your Tet holiday. A special point that the café focuses on is the ingredients and the processing that create a pretty appearance and lovely taste.
Friendly and enthusiastic staff, comfortable space makes everyone come back again next time after their first experience.
You can visit its other location on Nguyen Du Street. The space is slightly smaller, but still attracts visitors for beautiful check-in corners. The shop also has a branch in the Thao Dien area, open from 8-21 o'clock on the first three days of the Tet holiday.
2. Stay Coffee & Tea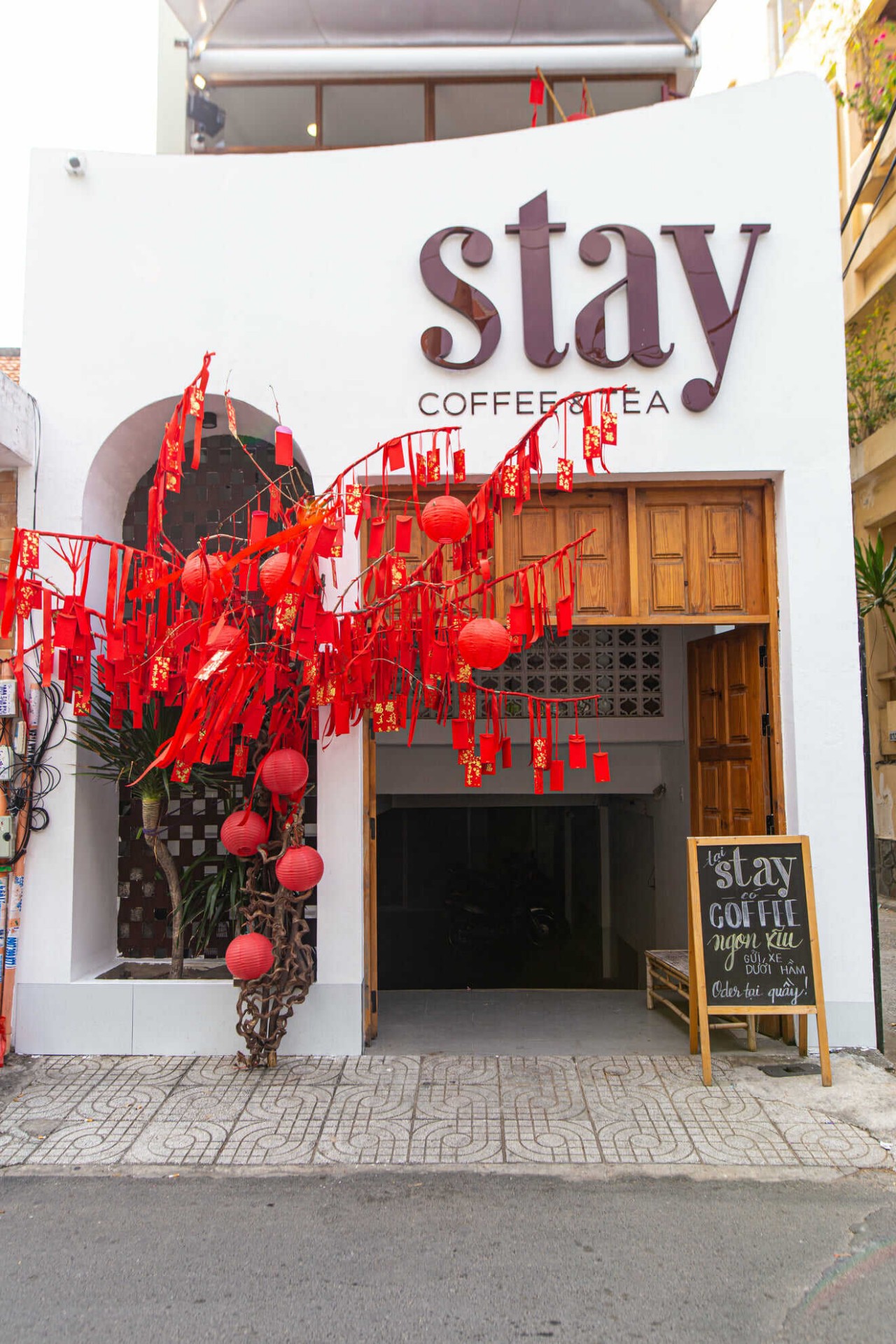 Photo: ELLE
Located on Dang Dung street, the café is a combination of a classic and modern style, with the main colors used for decoration, are white and brown. The space is quiet and cool, with a lovely view for your Instagram check-in photos.
On the Tet holiday, the café is decorated with a bright-colored theme that matches the exciting atmosphere of the Lunar New Year. According to visitors' personal experience, the perfect time to visit the café is in the early morning to have the best photography.
The main menu includes coffee, tea, and smoothies. Besides, strawberry yogurt and banana are also served as additional dishes for the Tet holiday.
The staff is friendly and willing to give the best help, and visitors can park free in the parking lot.
3. Danshari Coffee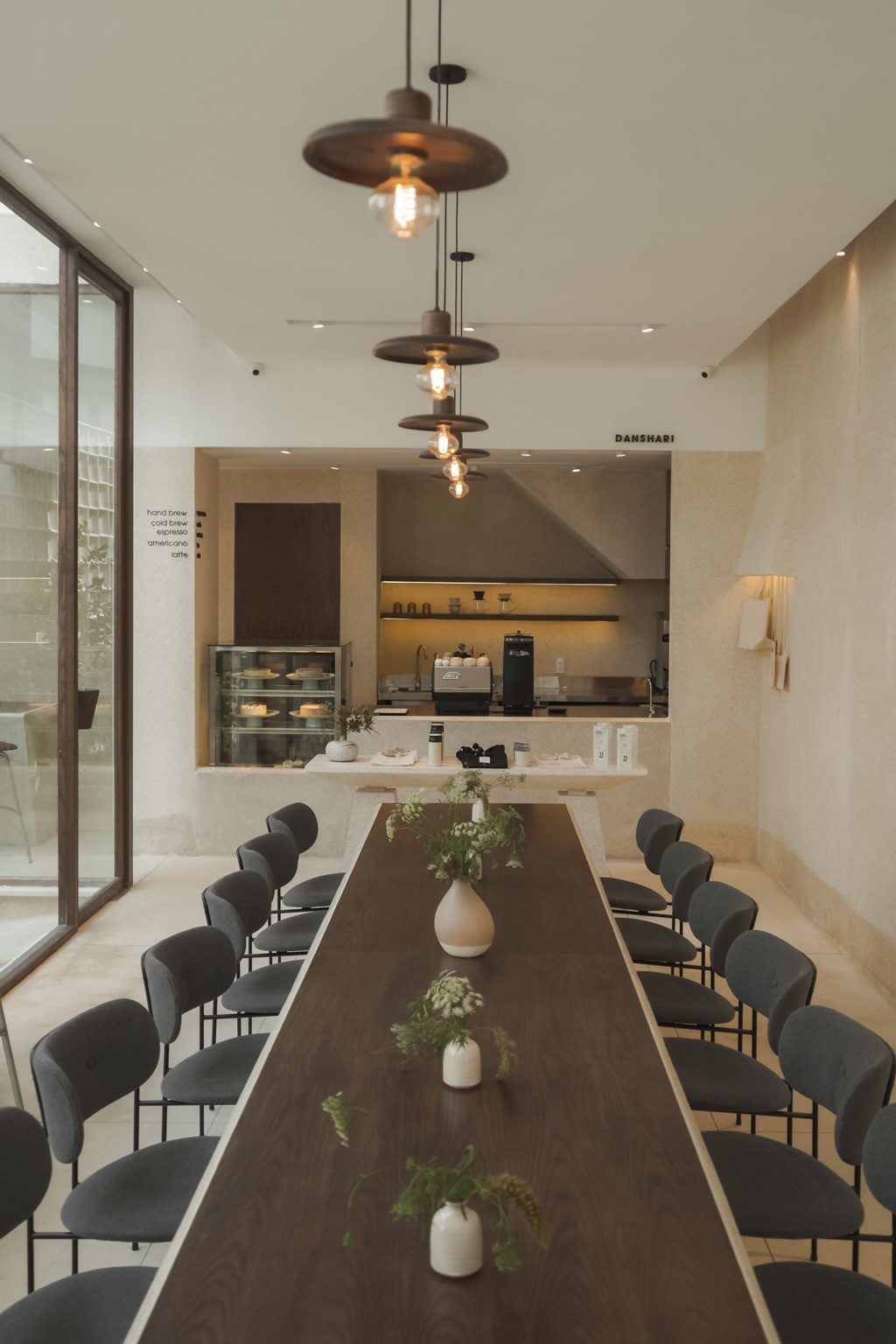 Photo: dansharicoffee
Located in an alley, Danshari Coffee attracts tourists with its rustic, simple style, and is decorated with three main colors, including white, black, and brown. The plants create a fresh atmosphere and a natural look for the place.
The coffee shop does not have too many tables, or paint pictures on walls like other cafés, which is an interesting highlight of its characters. Danshari Coffee receives a lot of positive reviews from its customers.
The main menu includes ground coffee, fruits and juices, milk, and cakes. The ingredients are carefully selected and made with experienced staff, which makes the price fairly higher than other places. The coffee shop has a discount plan for customers during Tet holiday.
4. Be Mind Café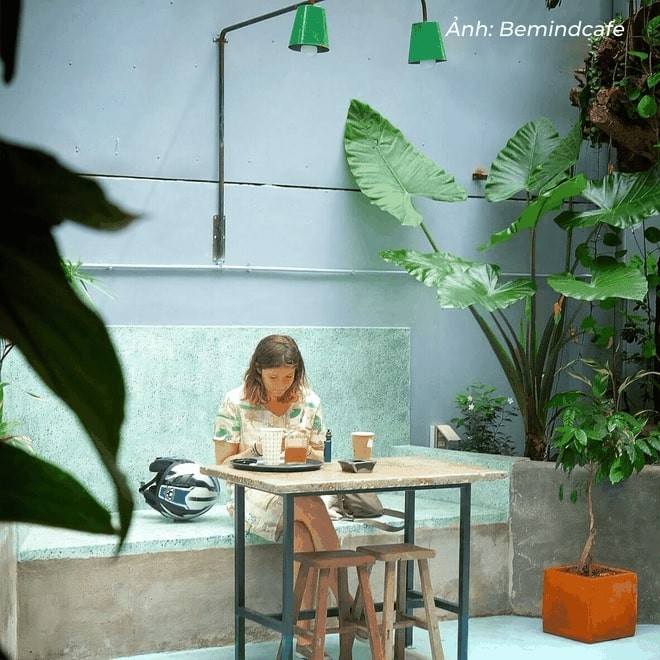 Photo: Bemindcafe
It is not easy to find a café with comfortable space in District 1, and tourists are deeply impressed with Be Mind Café with its unique design and decorations. Most of the furniture is made from wood that is carefully handcrafted. Customers can choose to sit outside or inside depending on the weather and their choice of views. The best moment to visit the place and have a hot cup of cappuccino is in the early morning when you can enjoy the warmth and quietness before the day begins.
The main menu includes drinks, coffee, and a different variety of cakes for you to choose from. The pies are soft and delicious, with various kinds from croissants to salted egg sponge cake, and the cream is not too sweet.
A disadvantage of the café is that the entry door only opens in one way, and can make loud noises if you do not pay attention and slam it against the wall while opening it.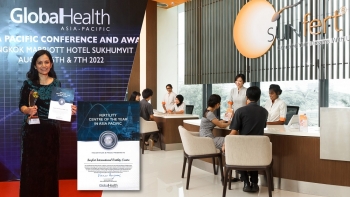 Economy
Sunfert International Fertility Centre (Sunfert) garnered the 'Fertility Centre of the Year in Asia Pacific title at the recent GlobalHealth Asia-Pacific Awards 2022.