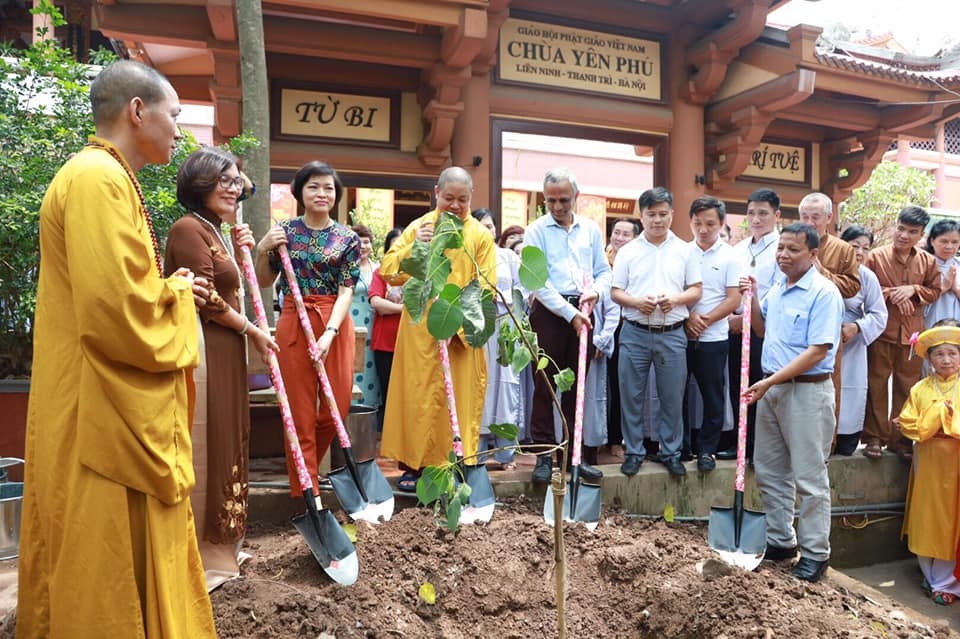 In order to enhance the friendship exchange between the people of Vietnam and India, and at the same time, respond to the Prime Minister's call to plant one billion trees nationwide, on April 21, the Hanoi's Vietnam - India Friendship Association cooperated with the Cultural Committee under the Vietnam Buddhist Sangha (VBS) to plant a Bodhi tree at Yen Phu Pagoda.
The ceremony was attended by representative of VBS, Venerable Thich Thanh Dam; Tran Thi Phuong, Vice Chairman of Hanoi Union of Friendship Organizations; representatives of the Indian Embassy in Vietnam and members of the Hanoi's Vietnam - India Friendship Association.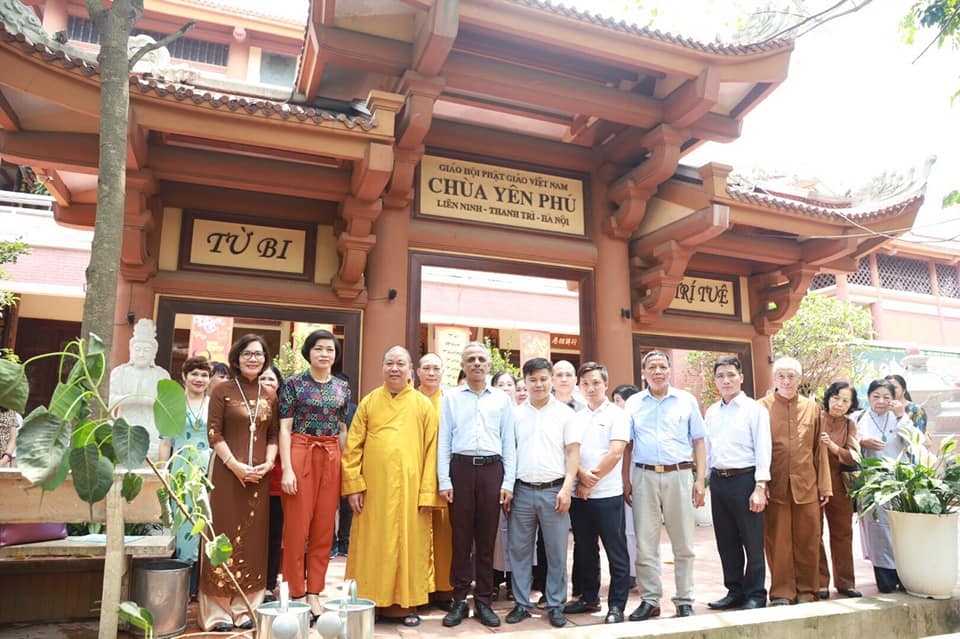 Speaking at the ceremony, Phan Lan Tu, Chairwoman of the Hanoi's Vietnam - India Friendship Association, emphasized that this is an activity that contributes to greening Vietnam, helping to spread the precious values ​​of Buddhism to numerous local members and Buddhists.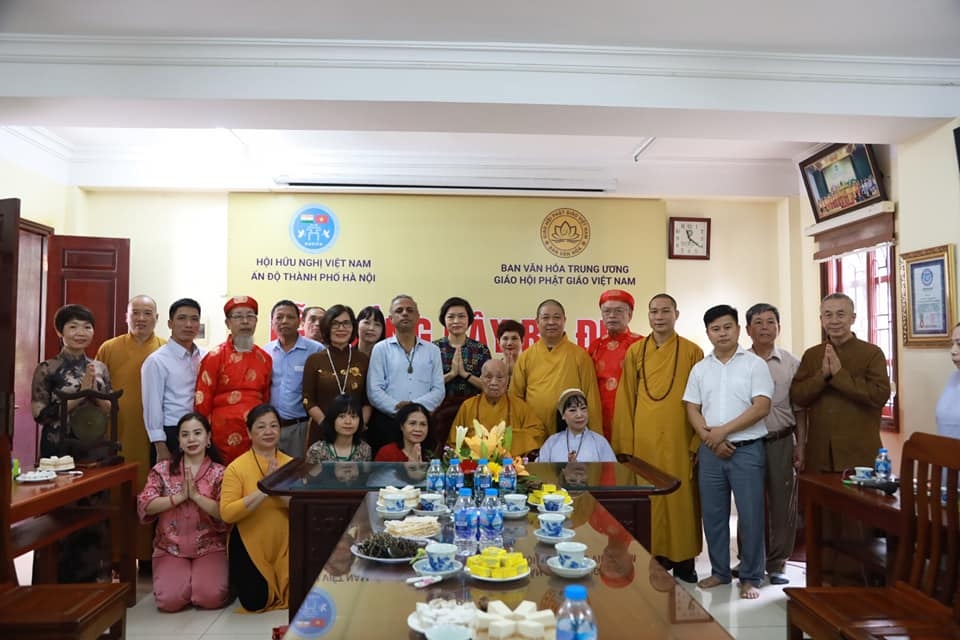 The Friendship Association has chosen Bodhi tree propagated in Indian Buddha land to plant in Yen Phu Pagoda - a temple over 2,000 years old in Lien Ninh commune, Thanh Tri district, Hanoi. This is the first tree in the project to plant 75 trees in Hanoi to celebrate the India's 75th Independence Day anniversary (August 15, 1947 - 2021).
Over 60 years ago, during an official visit to Vietnam, President Rajendra Prasad brought a Bodhi tree propagated from a large and ancient sacred fig tree in a place where the Buddha attained enlightment and presented it to President Ho Chi Minh. Since then whenever they visited Vietnam, the Indian high-ranking leaders called at Tran Quoc pagoda to worship and contemplate the Bodhi tree as a symbol of bilateral friendship.
More than 300 Bodhi trees propagated from the Tran Quoc pagoda's tree have been cultivated all over Vietnam, especially in Truong Sa (Spratly) islands and national cemeteries and historical relic sites.
Hannah Nguyen