US, Japan, France, India and Australia begin joint naval exercises, sending message to China
France and the Quadrilateral Security Dialogue nations (Quad)—US, Japan, India and Australia—will today begin three days of joint naval exercises in the South China Sea (SCS).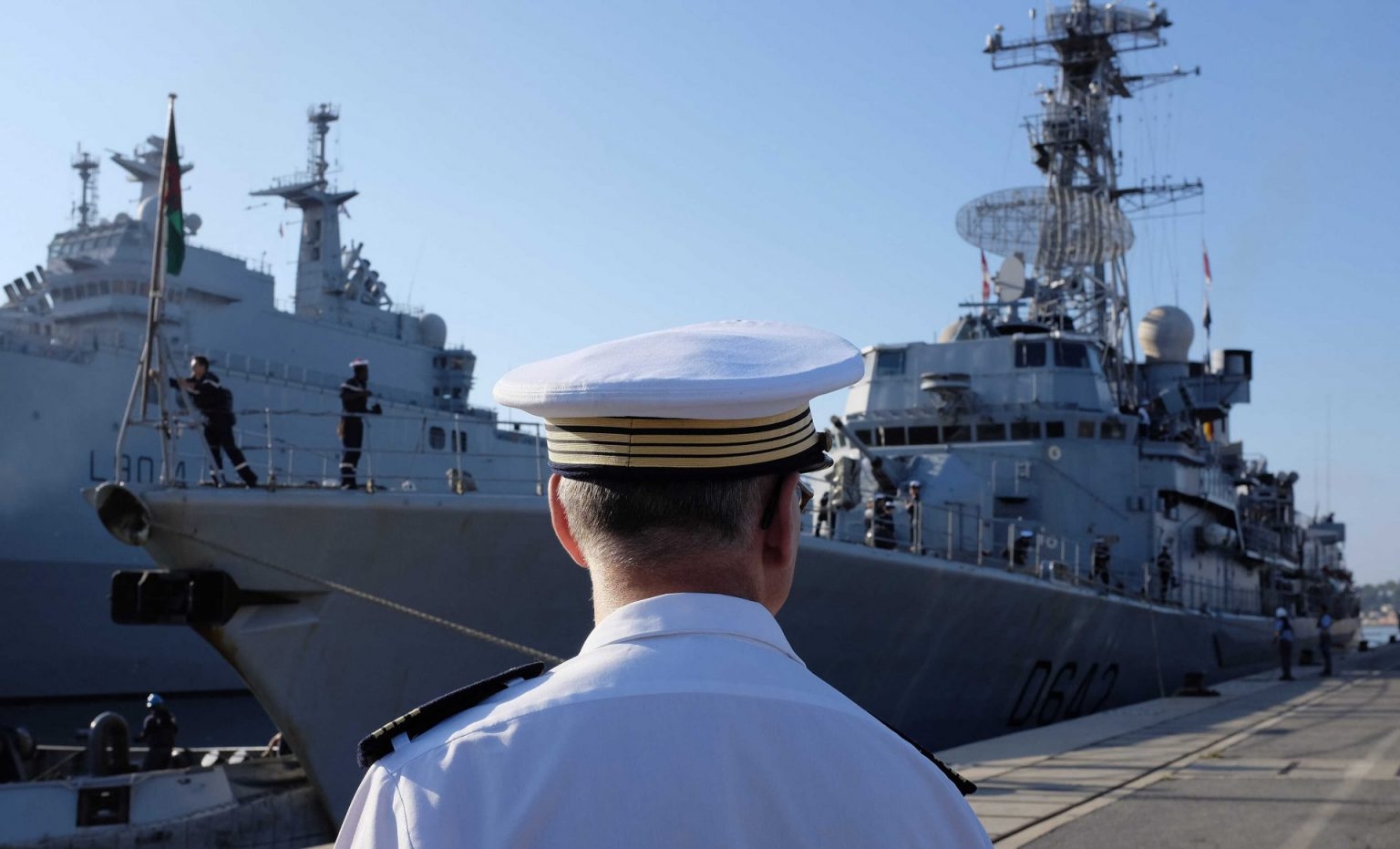 Expect today's exercises to commence as scheduled. Photo: Reuters
India will for the first time participate in a French-led joint naval exercise that also involves Japan, the United States and Australia, an Indian official said Wednesday, according to Jakarta Post.
A three-day naval exercise in South China Sea
Led by France, the 'La Perouse' exercises will enhance interoperability between the participating navies in freedom of navigation operations. Today's exercises come amidst palpable tensions in the SCS between China, the Quad and claimant states from the Association of Southeast Asian Nations (ASEAN).
At issue, China has used its unrecognized 'nine-dash line' to assert ownership over the majority of the SCS. ASEAN nations like the Philippines, Vietnam and Malaysia reject Beijing's claim with their own claims while the Quad maintains that the SCS are international waters. France's inclusions in the drills is not unique as Paris has long supported the Quad's position on the SCS by regularly cooperating alongside the US in freedom of navigation operations, reported by Foreign Brief.
La Perouse will be held on April 5-7, less than a month after Japan, the United States, Australia and India -- four major democracies in the Indo-Pacific region -- held their first summit meeting by videoconference.
The grouping known as the Quad is widely considered a united front put up in response to China's rise in nearby waters. France has some overseas territories in the Indian and Pacific oceans, where China has sought to increase its presence.
The French Embassy in New Delhi said in a statement on Wednesday that India will take part in the joint naval exercise for the first time, adding that the drill will "provide an opportunity for these five like-minded, high-end naval forces to develop closer links, sharpen their skills, and promote maritime cooperation throughout a free and open Indo-Pacific."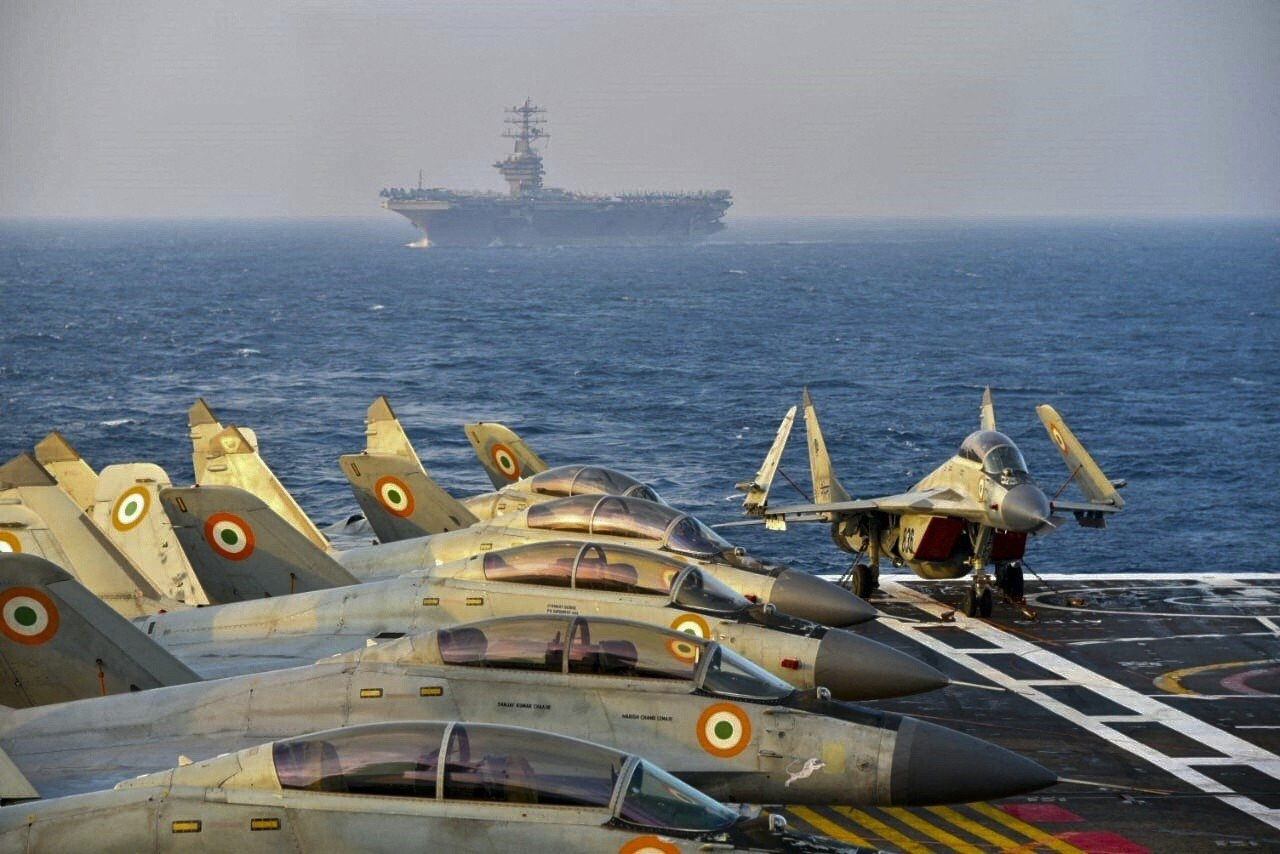 Photo: SCMP
According to the statement, two French Navy ships arrived in a port in southern India on Tuesday. After engaging in the naval drill in the Bay of Bengal, they will proceed to sail to Japan via the South China Sea. Maritime cooperation between India and France has been growing steadily in the last few years. They are also set to hold a bilateral exercise in the western Arabian Sea in the coming weeks.
In a statement issued on Wednesday, the French embassy in India called the exercise a "large-scale five-country exercise" and said it would "provide an opportunity for these five like-minded, high-end naval forces to develop closer links, sharpen their skills and promote maritime cooperation throughout a free and open Indo-Pacific".
The Quad's presence
The three-day exercises further expand the Quad's presence in the region after each of the Quad countries in the past week had at least one bilateral military exercise with at least one other Quad partner.
On March 28-29, the Indian air force and navy participated in an exercise with US naval warships in the Bay of Bengal, while the Japanese Maritime Self-Defence Force conducted two separate bilateral exercises. One was an exercise with Australian navy warships in the South China Sea from March 29-31 and the other was a day-long exercise with a US navy warship in the East China Sea on March 29.
Retired Indian navy commodore R.S. Vasan, now the director of the Chennai Centre for China Studies, said India's participation in La Perouse for the first time indicated its new willingness to engage in multilateral activities that could be viewed by Beijing with suspicion. Since the deadly standoff at the disputed border between the two countries last year, New Delhi's approach has changed, Vasan said.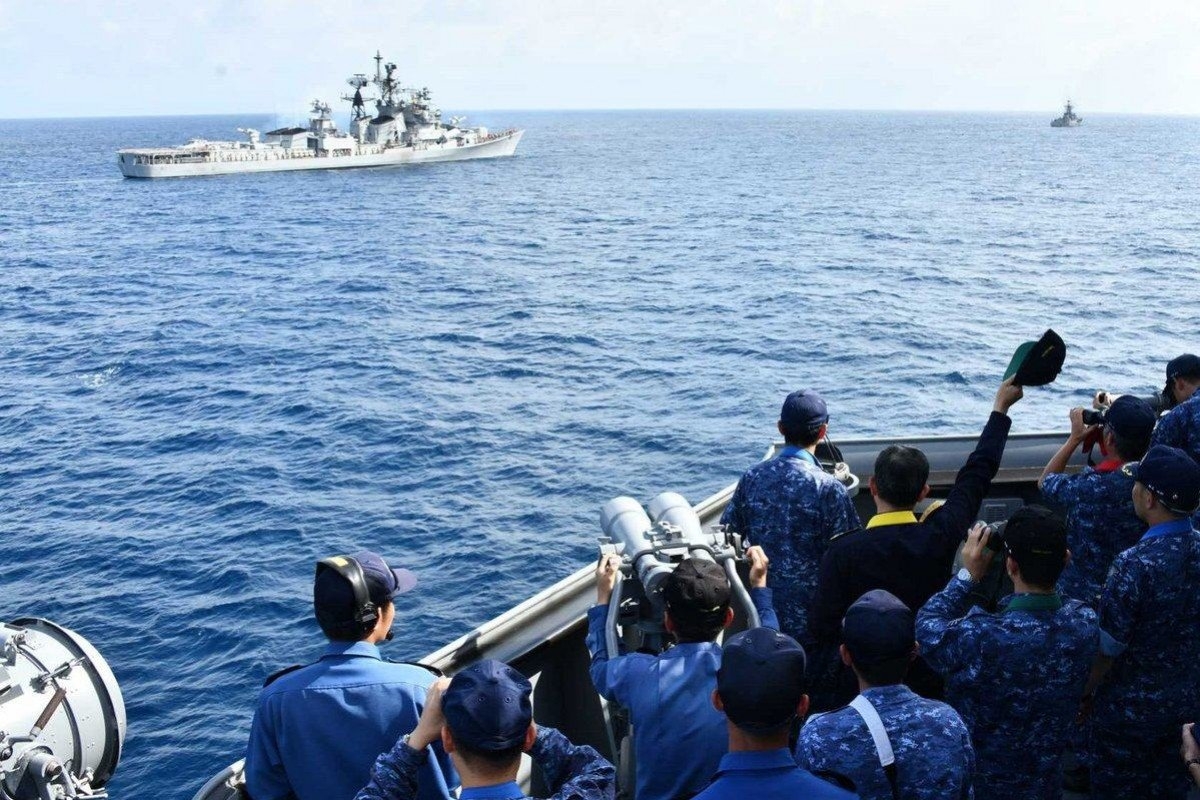 Joint Japan-India naval exercises. Photo: SCMP
"New Delhi has felt let down by Beijing and has stopped worrying about how its actions will be perceived by its neighbor," he said. "In a way, China has made it easy for India to enter into these alliances."
The timing of the exercise is also significant, coming after the Biden administration's first major outreach in the region when Secretary of State Anthony Blinken and Defence Secretary Lloyd Austin traveled to Japan and South Korea. Austin then went to New Delhi where he called India an "increasingly important partner" and said the two countries had agreed to pursue "enhanced cooperation" in the Indo-Pacific, said SCMP.
Beijing has cast the Quad – widely seen as a measure to contain an increasingly assertive China – as a "security risk" and an "Indo-Pacific Nato", in the words of Chinese Foreign Minister Wang Yi, while foreign ministry spokesperson Zhao Lijian described it as an "exclusive clique" founded on an ideological bias against China.
Collin Koh Swee Lean, a Research Fellow at the Singapore-based S. Rajaratnam School of International Studies' (RSIS) Institute of Defence and Strategic Studies, said the exercise would be "definitely significant" if the countries decided to make it a regular event.
"If this exercise pulls off well, it might become an encouraging sign for other non-Quad regional countries to consider similar cooperative activities with the Quad," Koh said.