8 best choices of Southern blue beaches for hot summer
From Ho Chi Minh City, visitors can spend 2-3 days visiting Quy Nhon Beach, Cam Ranh Bay, or Binh Thuan's group islands.
Photo: VN Express
Binh Dinh
The sunny season in Binh Dinh lasts from March to September. The best season for beach tourism lies between March and May. Binh Dinh's beaches are crystal clear, with watercolor changing from green to blue depending on the time of day. Binh Dinh owns many beautiful beaches such as Ky Co - Eo Gio, Trung Luong, Quy Nhon, Cu Lao Xanh, Hon Kho, Hon Soi, Ghenh Rang - Tien Sa ...
Binh Dinh's beaches are pristine, yet still have diverse tourism services. Onshore coasts are often close to economic and high-end accommodations and restaurants, while the remote island has facilities that do not have much impact on nature. If you plan to travel to the sea in the "land of martial", you should spend 2-3 days exploring islands and many other famous attractions. In recent years, Quy Nhon attracts many people to join a marathon in June.
Flights from Ho Chi Minh City - Quy Nhon in economy class cost 1-1.8 million VND (43,5 - 78 USD) per round trip, bus tickets cost 240,000-500,000 VND (10,5-22 USD) per way.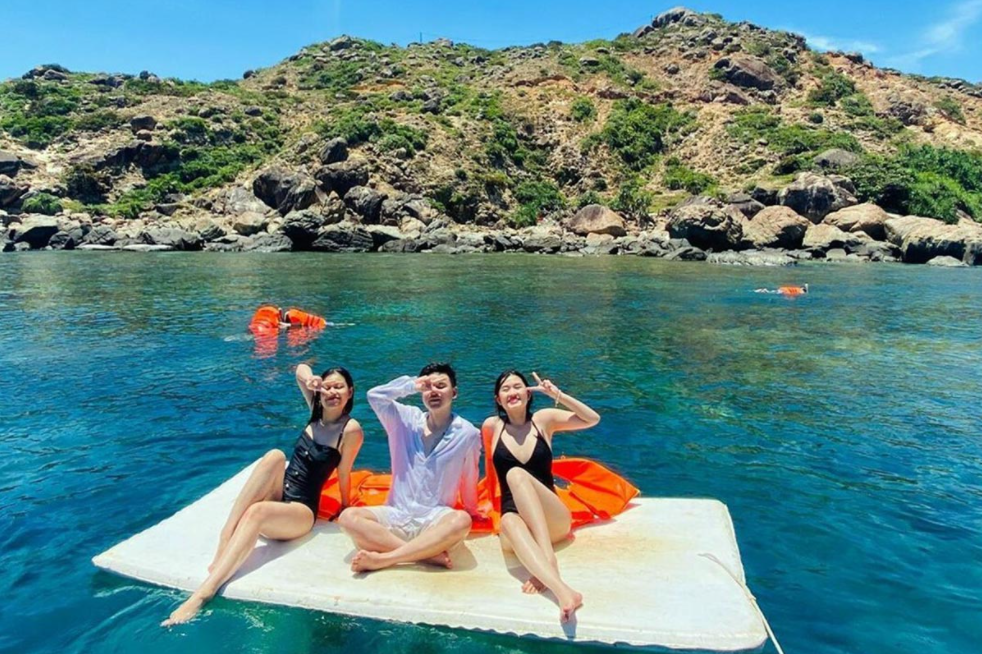 Photo: VN Express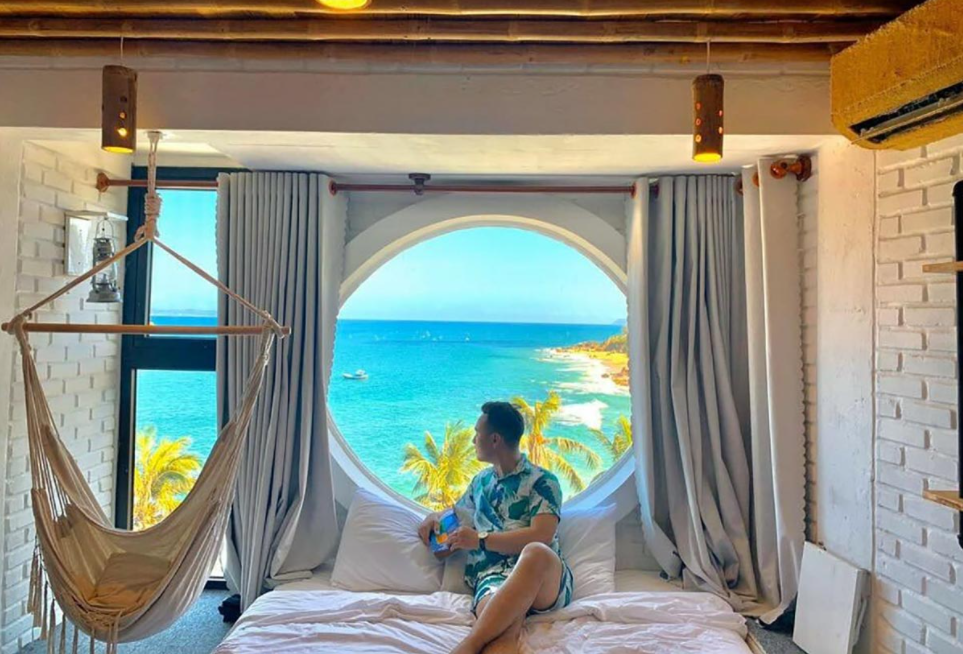 Photo: VN Express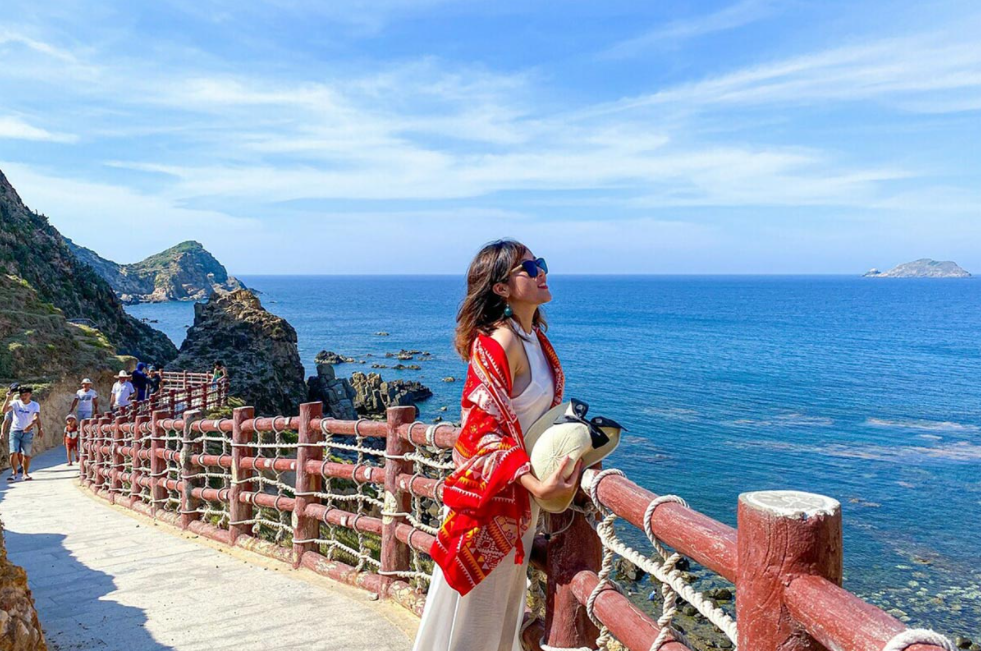 Photo: VN Express
Phu Yen
The best period to visit Phu Yen lasts from January to August. Phu Yen - the land of "green grass yellow flowers" does not have many beaches, however, each beach has its own beauty. Dai Lanh Cape is the first place to receive sunlight in Vietnam, Ganh Da Dia has a unique geological structure, Ganh Den has an ancient lighthouse standing in the middle of the rock, Bai Xep is famous for a movie scene. Besides, Phu Yen also has many small islands such as Hon Chua, Hon Yen - Hon San, Hon Nua, Xom Ro,...
To experience some of the aforementioned islands, you should take a 3-day or longer trip. Phu Yen and Quy Nhon are quite close to each other, so many choose to visit both places on a trip.
Currently, flights from Ho Chi Minh City to Phu Yen cost 1-1.9 million VND (43,4-82,6 USD) per round trip for economy class. Bus tickets from Ho Chi Minh City cost 200,000 - 350,000 VND (8,7-15 USD) one way, usually taking about 9-11 hours.
Photo: VN Express
Nha Trang
With a similar climate to Phu Yen, Nha Trang is also on the list of attractive islands in the South. If you want a comfortable vacation, then choose Nha Trang because this coastal city has long famous amongst domestic and foreign tourists thanks to its diversified marine entertainment services such as diving, watching coral on the seabed, exploring the oceanographic museum.
Besides the long, bustling beach in the city, visitors should not miss visiting nearby small islands with beautiful wild scenery such as Hon Tam, Hon Tre, Hon Mun, Diep Son. Island tours cost from 400,000 VND to 1.5 million VND (17-65 USD) depending on the service and travel distance.
Economy class flights from Ho Chi Minh City to Cam Ranh airport cost 1-2.1 million VND (43,5-91,3 USD) per round trip. Passenger car to Nha Trang from Ho Chi Minh City costs 200,000-400,000 VND (8,7-17,4 USD) one way and often takes 9 hours.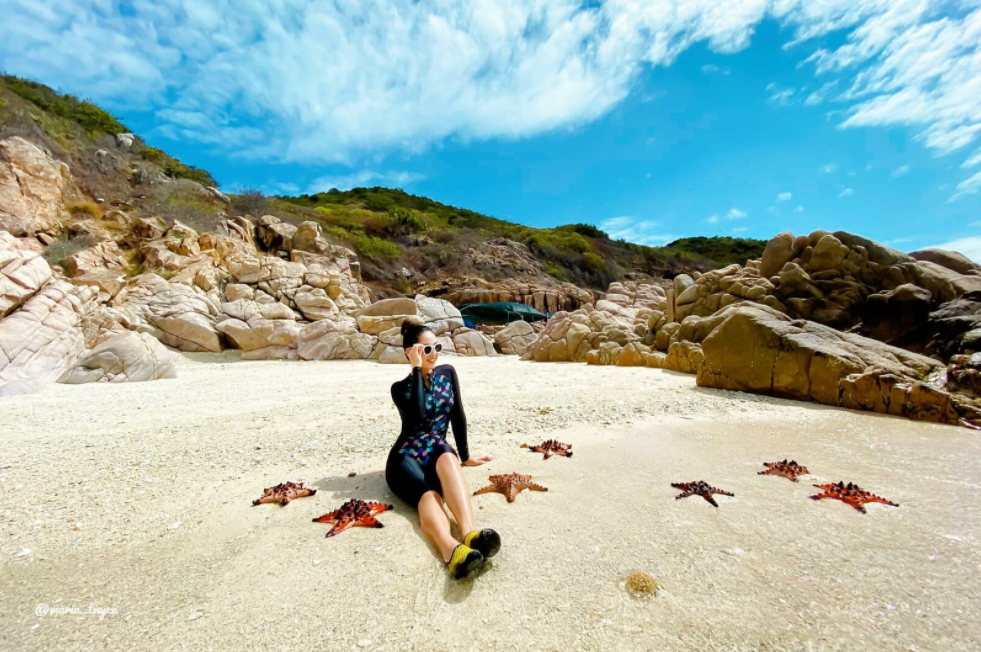 Photo: VN Express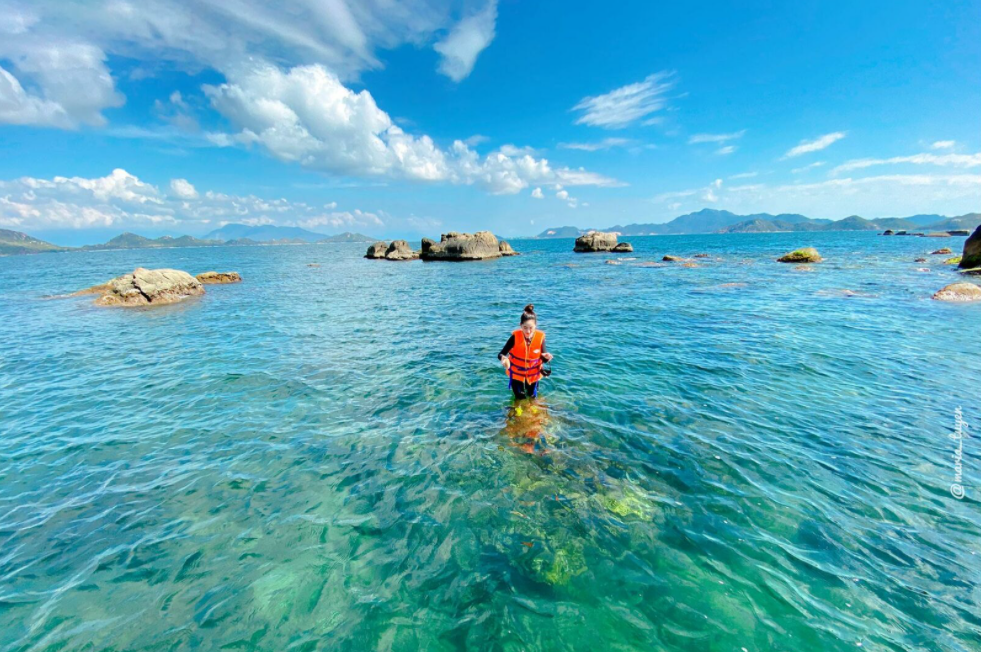 Photo: VN Express
Binh Hung Island
Located about 100 km from Nha Trang, Binh Hung is another sea area that attracts a lot of tourists to Khanh Hoa. From March to August, when it is less cloudy and rainy, is the best time to visit this destination.
Visitors can spend a day on Da Vach bay, Hang Sau where swiftlets nest, or beautiful beaches such as Cay Me, Egg beach, Ba Bong beach in Binh Lap, Binh Tien. Thanks to calm and clear water, tourists can safely swim, go kayaking, float along the long beach. To save costs, you should book a one-day local tour, which often costs 500,000-700,000 VND (21,8-30,4 USD) per person, or a 2-day tour that costs 1.5 million VND (65 USD)/ person.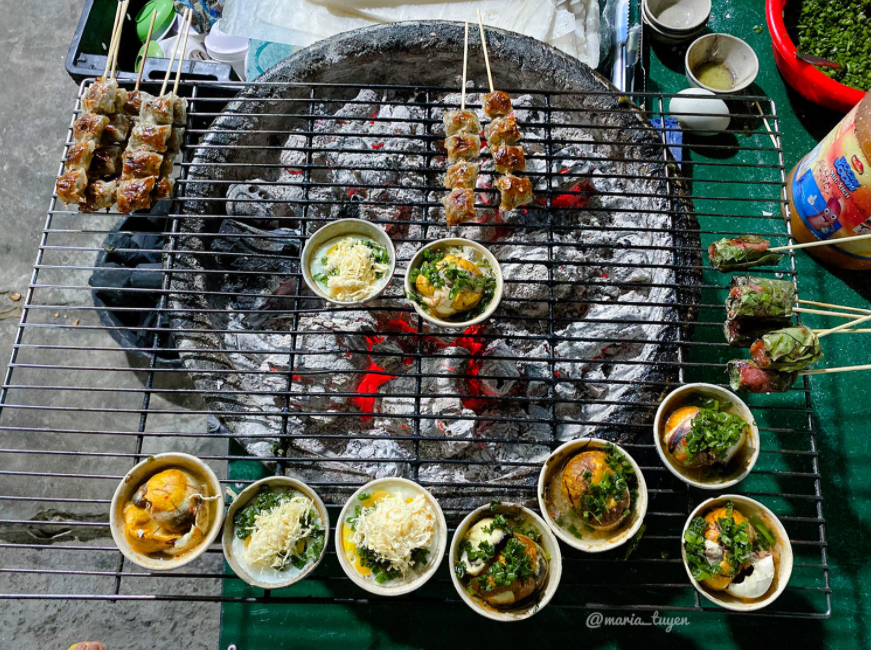 Photo: VN Express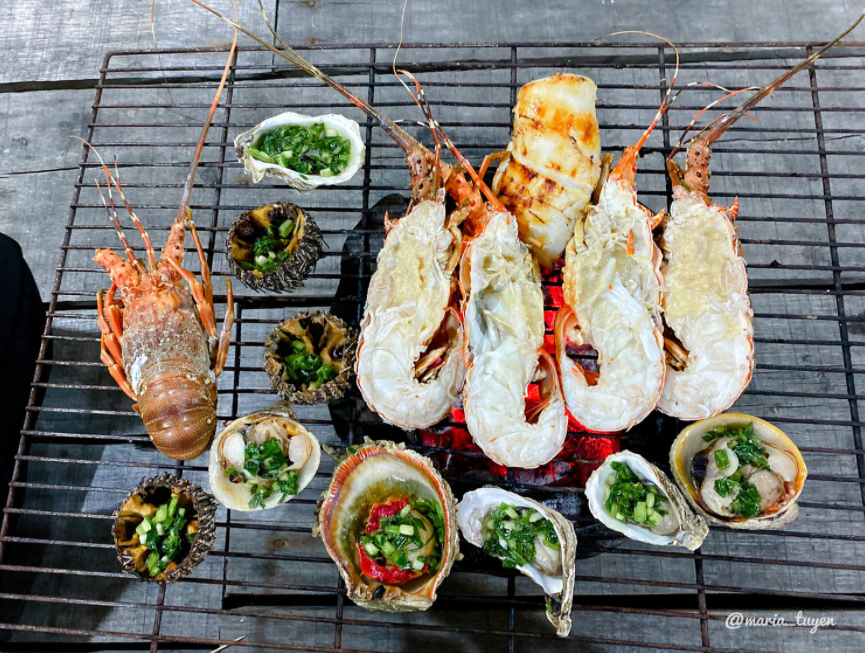 Photo: VN Express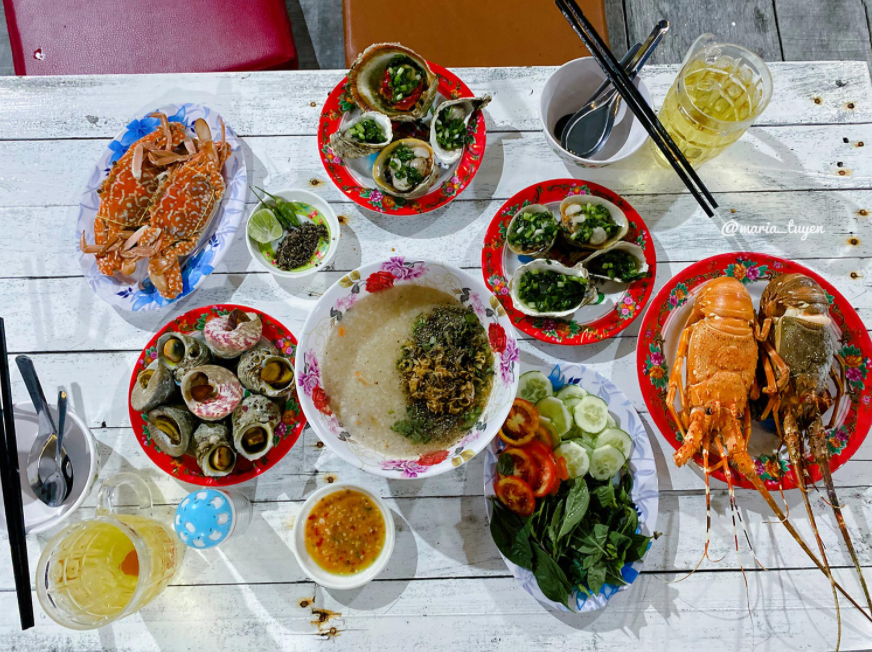 Photo: VN Express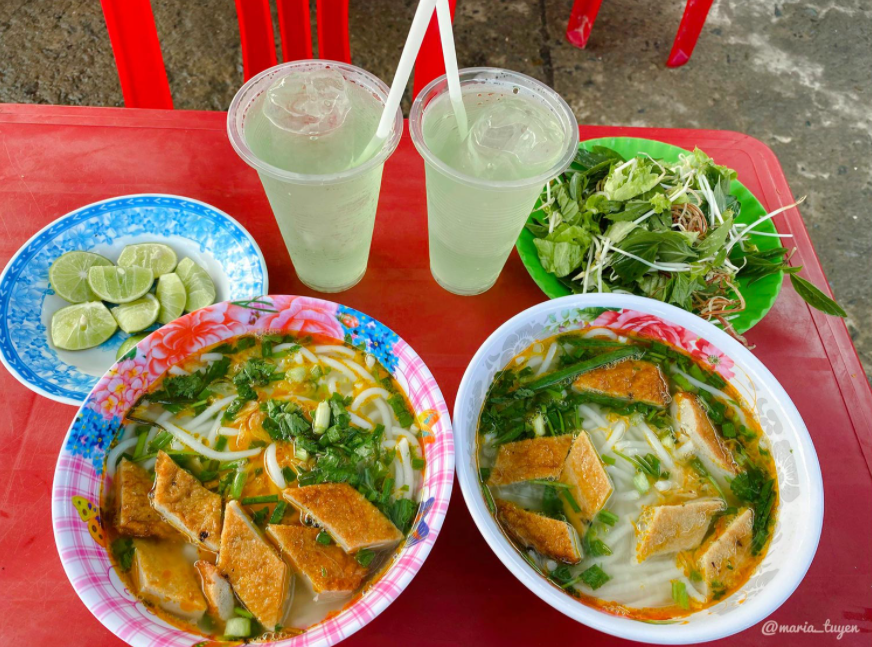 Photo: VN Express
Cu Lao Cau
From April to September, Cu Lao Cau (Binh Thuan) is in the calm monsoon season, so visitors love to get here by canoe. From March, although the sea is slightly rough, the weather is sunny all day and the island waters are still calm.
Cu Lao Cau possesses many white-sand beaches, which are suitable for swimming, snorkeling, or watching coral reefs. The island lies about 40-60 minutes traveling by boat from the mainland. Cu Lao Cau does not have food and accommodation services yet, guests who want to stay overnight must bring their own food, drinks, and tents. Most tourists choose to explore the island during the daytime. The average price for a Cu Lao Cau tour is 650,000 VND (28 USD), round trip boat service, seafood lunch, and diving equipment included.
To go to the island, you should book a local service boat from the pier of Lien Huong town (Tuy Phong district), with the price of 250,000 VND (11 USD) per person. Passenger cars from Ho Chi Minh City to Tuy Phong cost 140,000 VND (6 USD).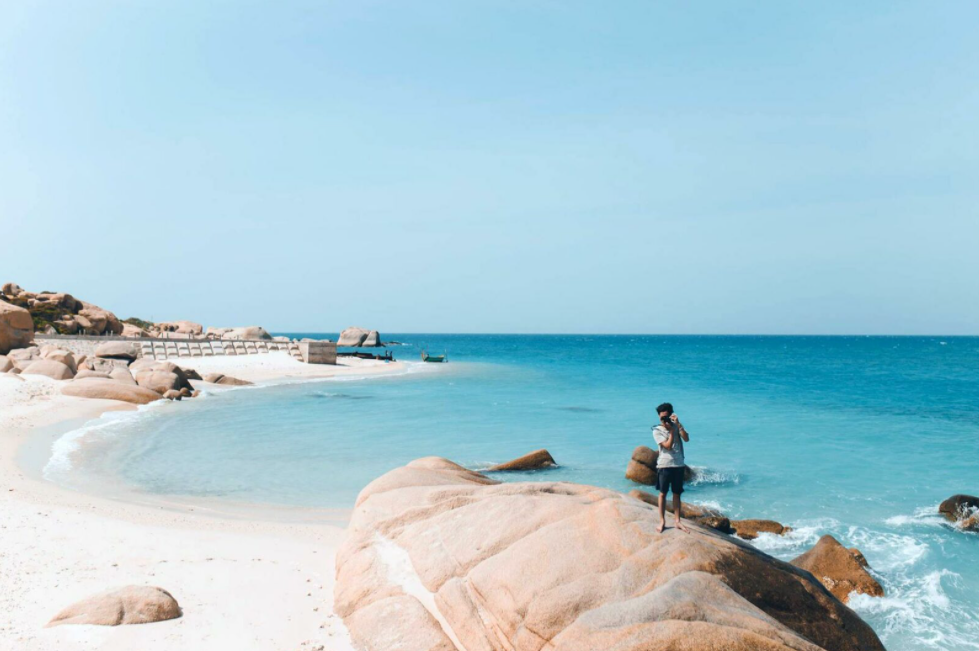 Photo: VN Express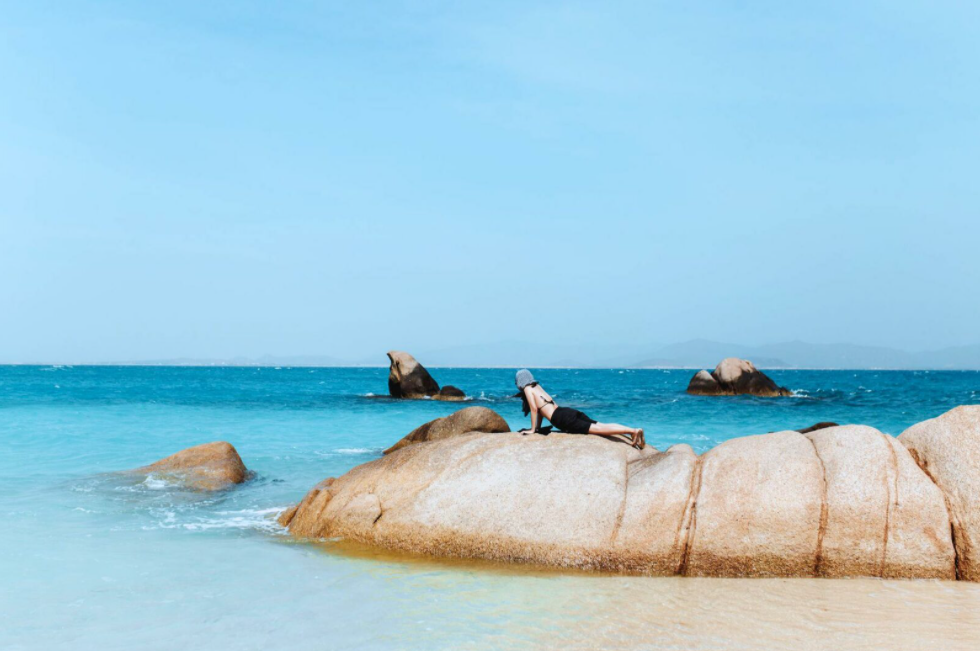 Photo: VN Express
Phu Quy Island
Phu Quy - the most inland island district of Binh Thuan is best visited from December to June when the sea is calm and clear. Tourists should spend at least 3 days here, as Phu Quy is a big island. You can book tours to Hon Tranh and Hon Den where wilderness is still well preserved. Canoeing, fishing, diving, coral watching services are recommendations of should-try activities here. The tour price is 250,000 VND (10,7 USD) per person, excluding lunch cost.
The fastest way to get to the island is high-speed trains, departing from Phan Thiet, with two types of trains going in 2.5 and 3.5 hours, with ticket prices of 350,000 (15,2 USD) and 250,000 VND (10,7 USD) respectively. From Ho Chi Minh City. you can get to Phan Thiet by a one-way bus costing about 130,000-300,000 VND (5,6-13 USD), or by train, whose fee is about 200,000 - 350,000 VND (8,7-15,2 USD).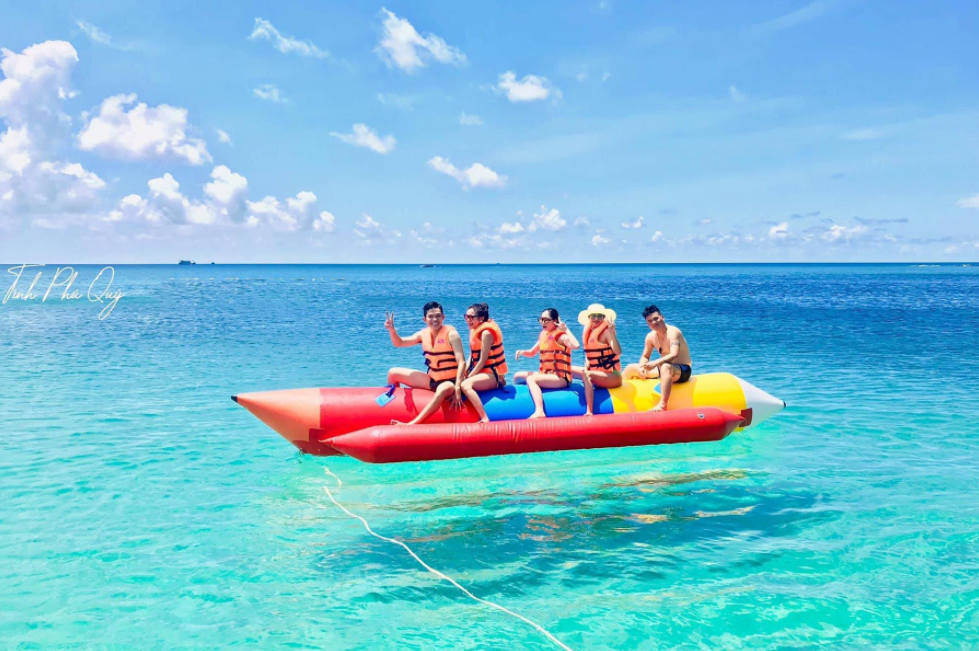 Photo: VN Express
Con Dao
Visitors can explore Con Dao all year round, but most ideally from March to September. Although that period falls in the rainy season, the sea is still calm, and the wind is not too strong. Hon Bay Canh and Hon Cau are most chosen by tourists because they offer experiences of visiting mangrove forests, diving and watching corals, watching turtles lay eggs. Con Dao tour is priced at 600,000-800,000 VND (26-34,7 USD) per person. In the afternoon, if often rains on the island, so tourists should plan for indoor activities such as visiting the Con Dao museum, island lord's palace, prison system,...
Currently, tourists in the South can travel to Con Dao by plane or high-speed boat. Two-way air tickets from Ho Chi Minh City to Con Dao cost 3.6 million VND (156,5 USD). High-speed trains departing from Vung Tau, Soc Trang, Can Tho are priced at 320,000 VND to 1.2 million VND (14-52 USD).
Phu Quoc
From November to April is considered ideal for exploring Phu Quoc. If you miss this time, you should go before the rainy season, which comes in July, when the island is not too crowded and the service prices are somewhat lower. Flights from Ho Chi Minh City - Phu Quoc are priced at 1-2.8 million VND (43,4-121,7 USD) per round-trip ticket, which is the most time-saving way to go to the island.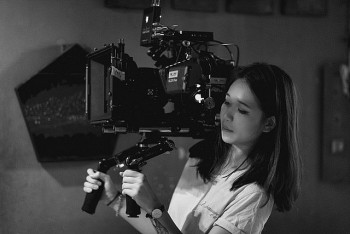 Viet's Home
A film project named 'If wood could cry, it would cry blood' by female director Nguyen Phan Linh Dan has been honoured at the 26th Busan International Film Festival 2021.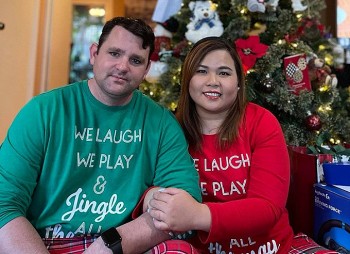 Expats in Vietnam
An American man has removed tattoos on his body so that his Vietnamese girlfriend doesn't feel shy when being with him.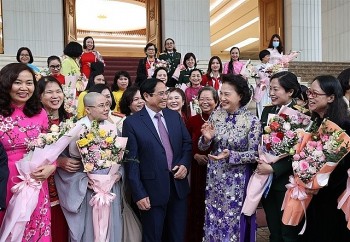 Focus
Prime Minister Pham Minh Chinh has affirmed that Vietnam has created an environment conducive to women's advancement in society.