87-year-old lady seriously attacked by 30-kilogram Bully dog
On March 19 morning, Viet Duc Hospital received an 87-year-old patient severely wounded by a 30-kilogram Bully dog who attacked her on her visit to a neighbor.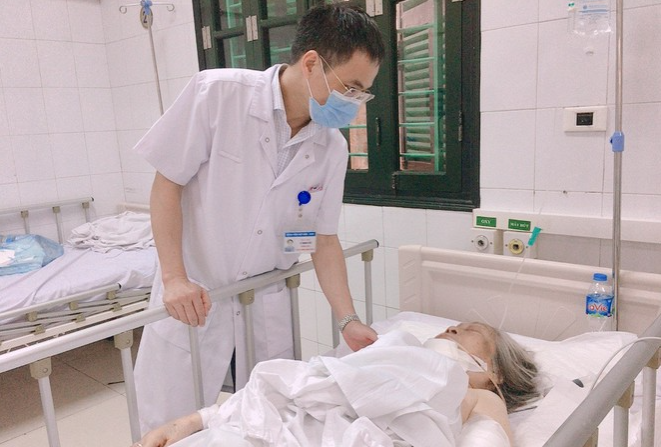 Photo: Tien Phong
Ms. N.T.T was hospitalized in a state of crushing wound on her left forearm, complicated facial injury. Doctors had to cut off a third of her left arm, operated surgery to filter, treated a complex facial wound. A daughter of Mrs. T said: "The dog owner did not keep the dog away, so when it saw my mother, the dog aggressively jumped in and bit her. Suddenly attacked by a dog, my mother fell on the floor and could not defend herself. Quickly after that, she was taken to the emergency hospital".
Three days after surgery, Ms. T's health is now stable. She is conscious and able to communicate with medical staff. The patient will continue to be monitored and treated at the Department of General Trauma Surgery, Viet Duc Hospital.
Previously, on March 14, when visiting a neighbor, a 9-year-old boy named P.H.C (Vinh Phuc) got attacked in the genital by the neighbor's dog, causing serious injury. He was hospitalized for being stripped torn from the genital upward.
Every year, many children get bitten by dogs and have to be hospitalized for emergency surgery. , Adults are often bitten on the arms and legs, and children often attack the head and face. Therefore, it is recommended that parents should have their pets vaccinated, and chained away from children, remind children to avoid close contact while the dogs are eating and sleeping. Currently, many families still have a habit of raising dogs as house guards and pets, however, because of their subjective idea that their dogs are well-behaved and not having the biting habit, they do not keep good monitor over their dogs, leading to serious consequences. There even have been cases of death from dog bites, raising alarm that people need to raise caution when dealing with dogs and cats to avoid unfortunate circumstances.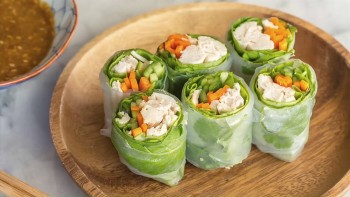 Travel
Rolls are a easy-to-make dish that is loved by many Vietnamese diners as well as Korean stars.