9th grader becomes Canadian consul general for one day
Le Huy Tuan, 9th grader from the Vinschool Central Park has become the winner of Canadian Consul General for a Day competition launched in December 2019.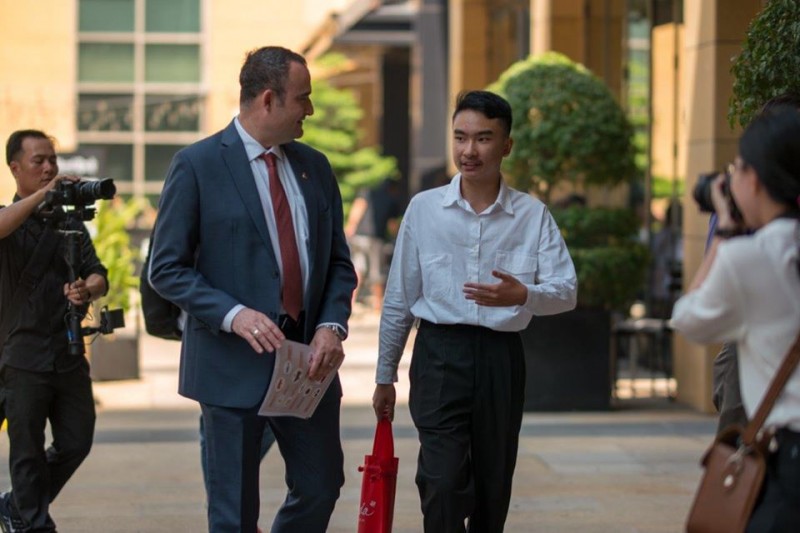 Le Huy Tuan, winner of the "Consul General for a Day" contest, meets with Canadian Consul General in HCMC Kyle Nunas. Photo: Canadian Consulate
He met with the staff on February 19 to learn about the work at the Canadian Consulate in Ho Chi Minh City. He was later briefed by one of our trade commissioners on food products that are exported to Vietnam from Canada, enjoying preferential tariffs under the Comprehensive and Progressive Agreement for Trans-Pacific Partnership (CPTPP), a free trade agreement between Canada and 10 countries in the Asia-Pacific region, including Vietnam.
Finally, he walked with Consul General Kyle Nunas to the nearby Intercontinental Saigon Hotel to co-host a roundtable on gender equality with inspiring women leaders and three other finalist students. It was a very lively discussion with participants sharing interesting and insightful views, while having lunch of Canada food items including salmon, lobster, beef, and maple syrup.
At the end of the discussion, Consul General Kyle Nunas and two boy students made the #HeforShe commitment to advance gender equality.
According to the Canadian Consulate, there is a positive trend in the competitions over the last 3 years. The percentage of boys participating in the competition was about 15% in the first year, 30% in the second year, and reached almost 40% this time. This year, four students made it to the final round, with two girls and two boys.
The women leaders comprised of Ton Nu Thi Ninh, President of the HCMC Peace and Development Foundation; Hoang Thi Minh Hong, Founder of CHANGE; Nguyen Thi Bich Ha, Vice President of HAWEE; Nguyen Phi Van, Chairperson of Board of Advisors of SiHUB; and Vo Phuong Quynh, Business Development & Partnership Director of Zone Startups Vietnam. The three other finalists were Le Do Thuy Uyen, Tran Thi Ngoc Mai, and Nguyen Minh Nhat.
Based on the theme of the International Women's Day 2020 campaign "Each for Equal", the "Consul General for a Day" contest was held for high school students from grade eight through 12 in HCMC by answering the questions: "Why would you be a good champion for gender equality?" and "What specific actions are you committed to taking to promote gender equality and empower women and girls?"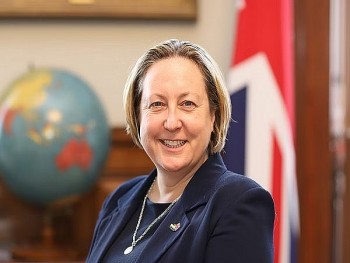 Economy
The United Kingdom is working to conclude a Free Trade Agreement with India, Secretary of State for International Trade Anne-Marie Trevelyan said on Wednesday.