A Look into Sputnik V Processing Line in Vietnam
The first batch of the Sputnik V vaccine has been produced in Vietnam under a seven-step process before being sent to Russia for inspection.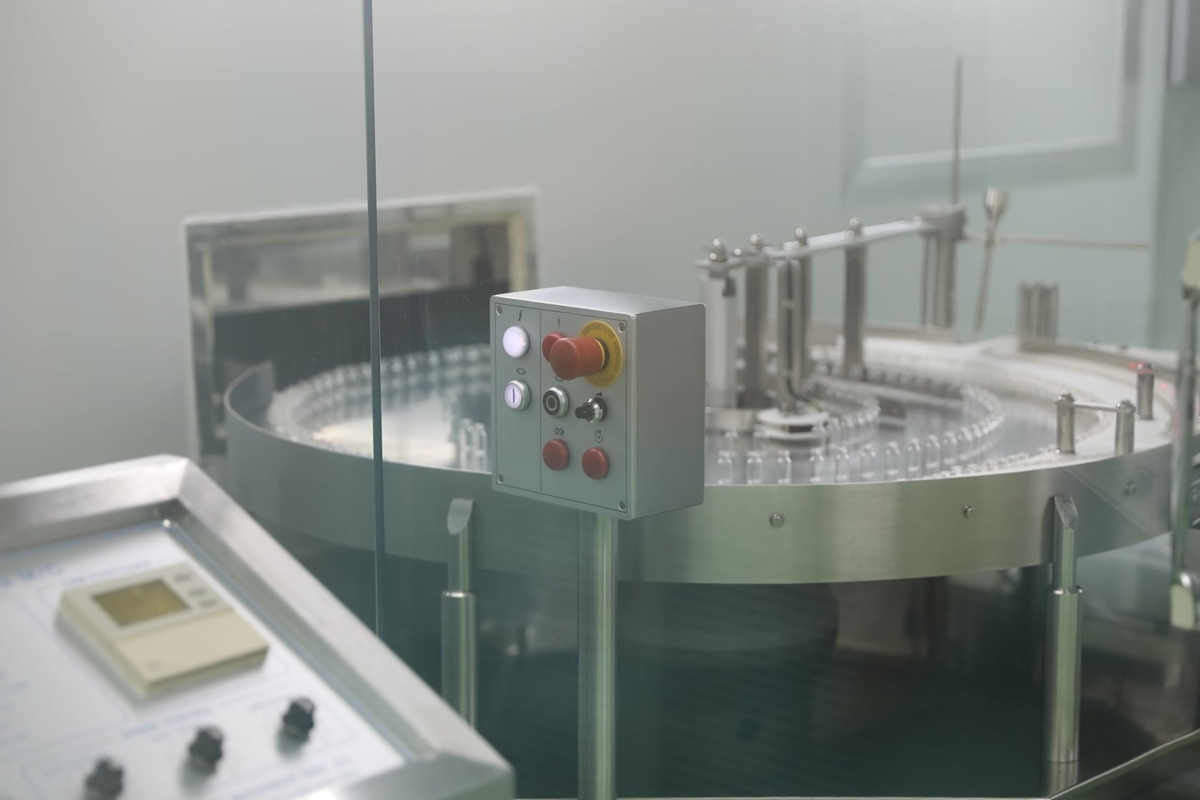 Photo: VNE
Vietnam's Vabiotech company and the Russian Direct Investment Fund (RDFI) on Wednesday announced the first 30,000 doses of Sputnik V have been produced in Vietnam.
A representative of Vabiotech said the Russian partner requires strict standards in producing the jabs, basically divided into seven big steps.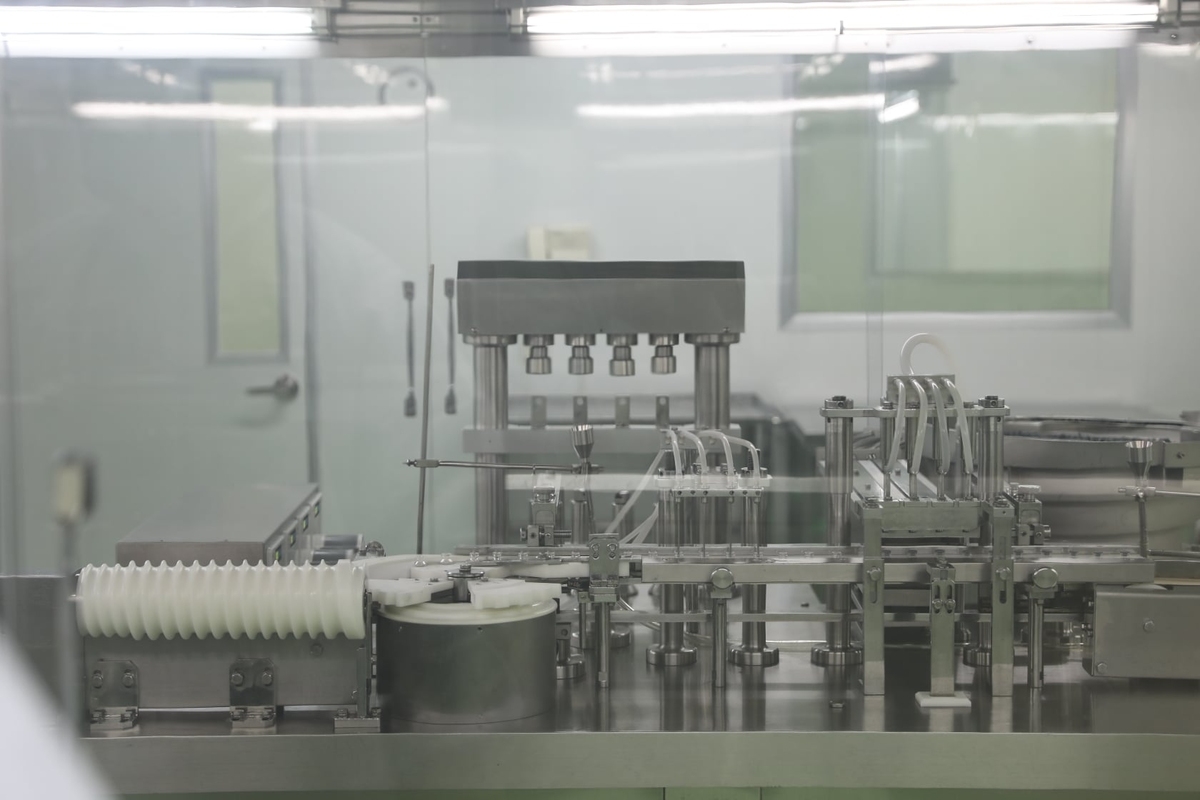 Photo: VNE
First of all, the vaccine vials must be dried and washed to remove impurities.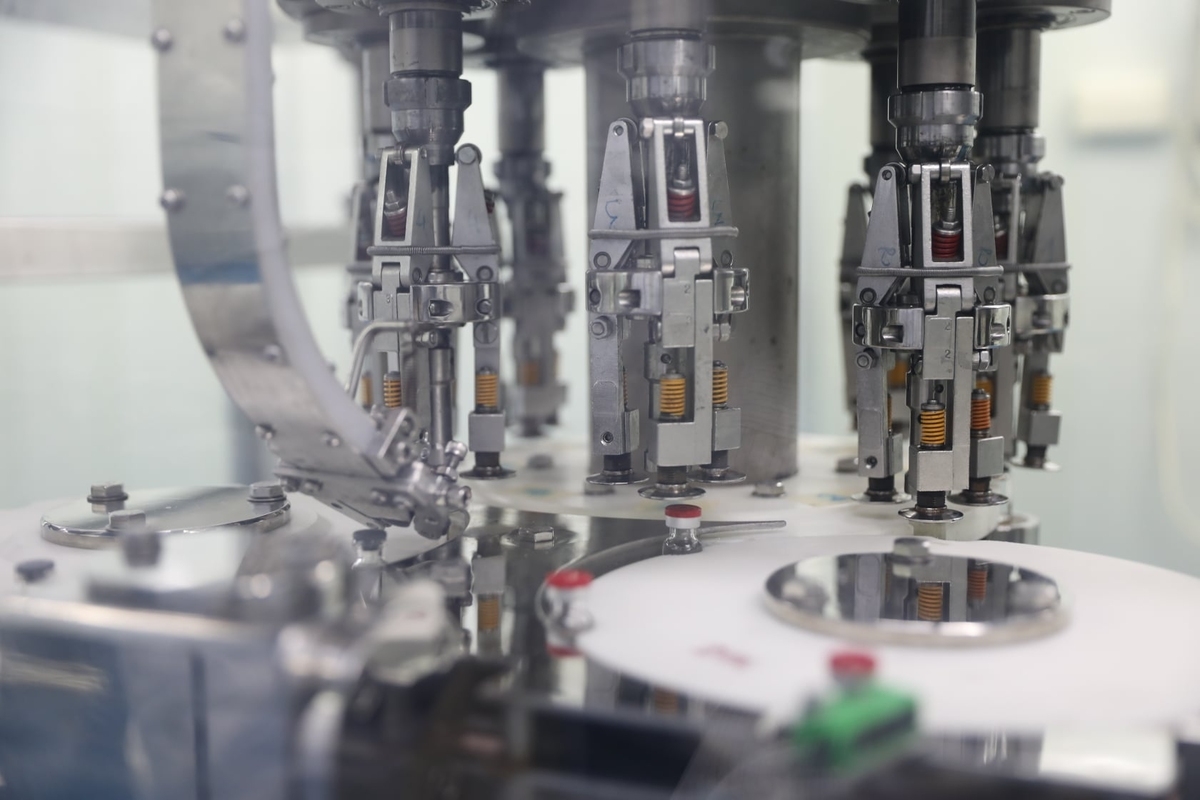 Photo: VNE
The vaccine solution is then injected into the vials. Sputnik V vaccine is processed in Vietnam in the form of injection. Semi-finished solutions are transported from Russia to Vietnam by air and brought to Vabiotech by refrigerated vehicles.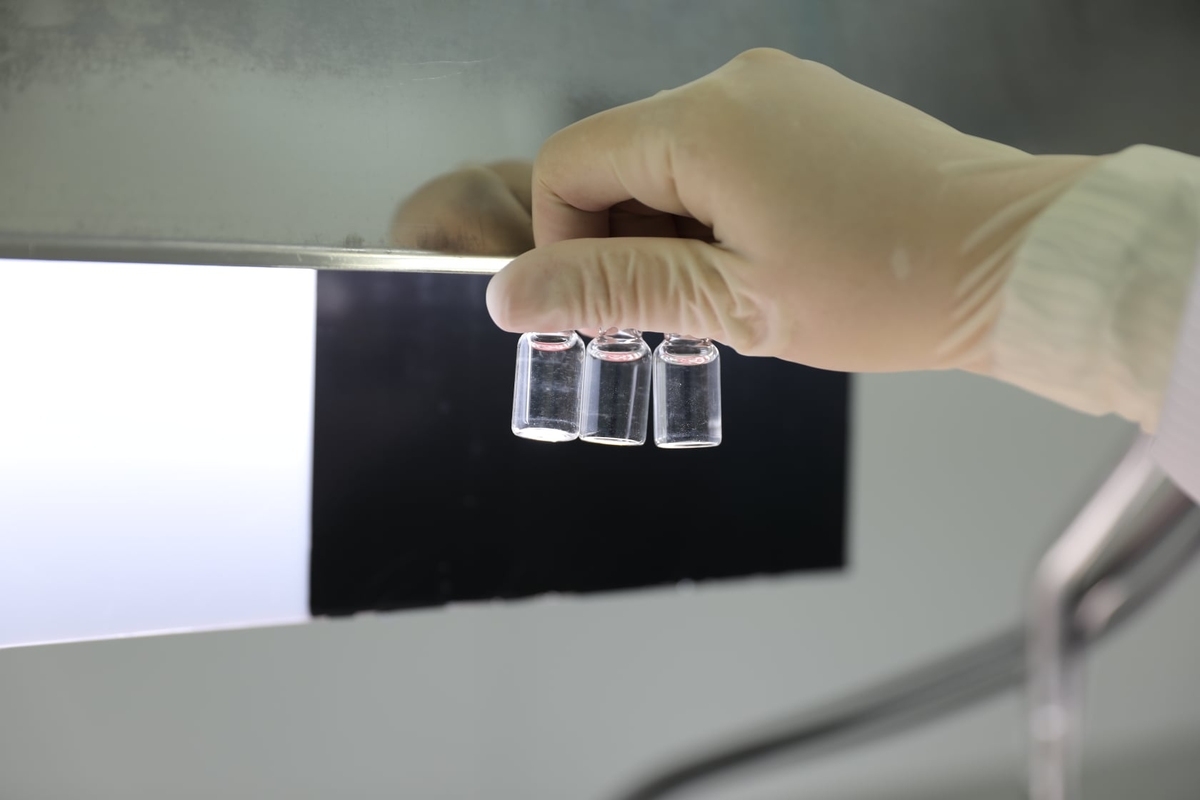 Photo: VNE
Machine closes the vial cap immediately after the injection. An expert would then check the vials to ensure all are clean, free of impurities, and are eligible for labeling.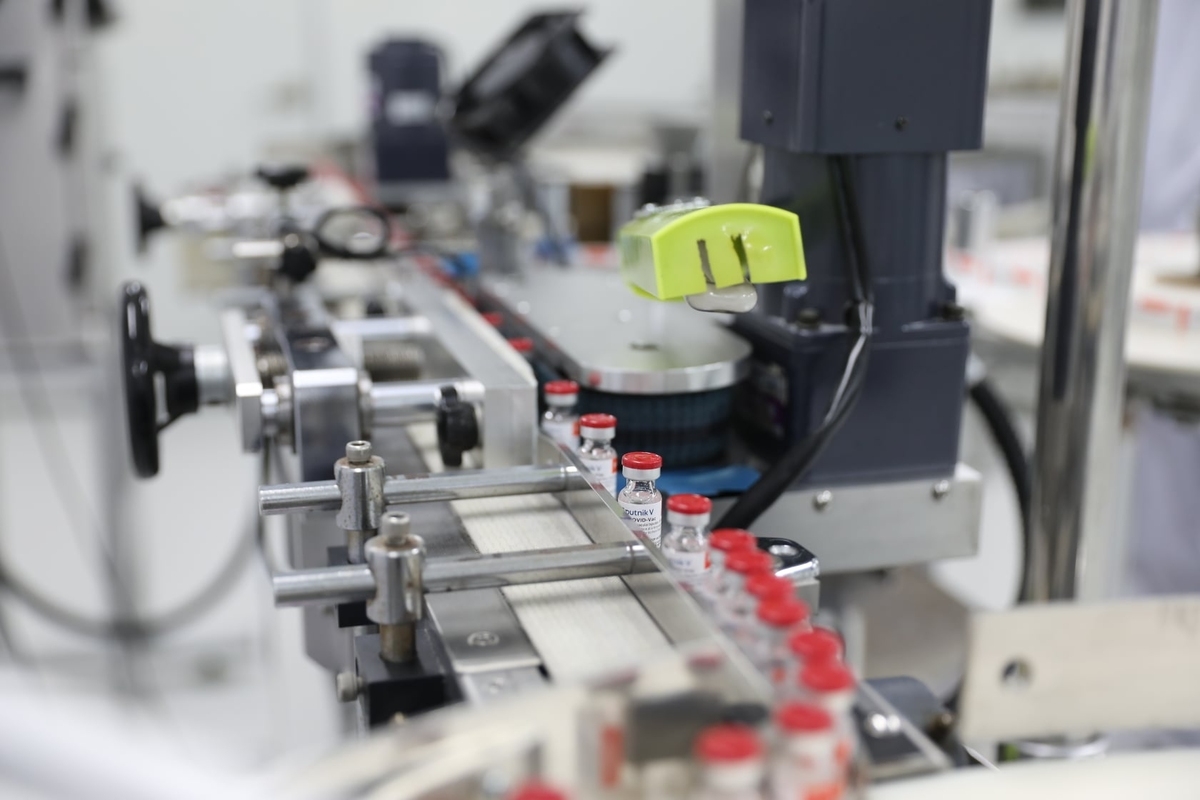 Photo: VNE
Next, the vials are labeled before preserved in the freezer at a temperature of -2 to -23 degrees Celsius. When the temperature reaches -23 degrees Celsius, the vials are taken out.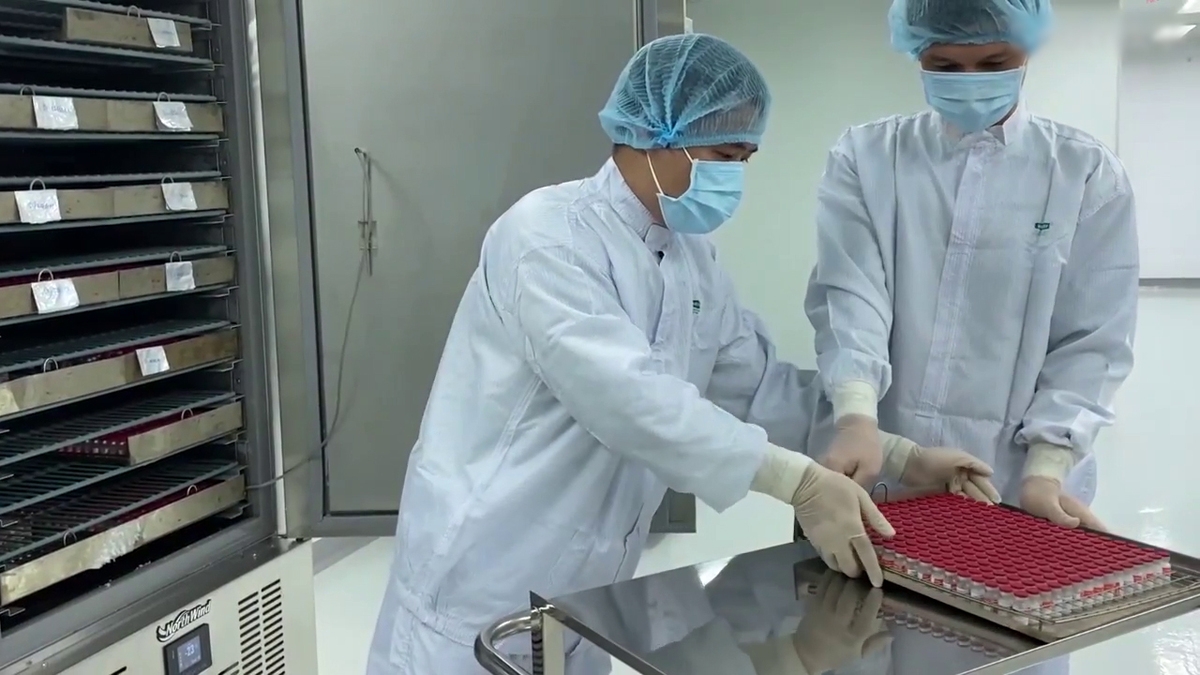 Photo: VNE
Once packaged into boxes, the vaccine is transferred to cold storage and refrigerated at 2-8 degrees Celsius.
Photo: VNE
Dr. Do Tuan Dat, chairman of Vabiotech company, said the batch would be transferred to Russia for evaluation.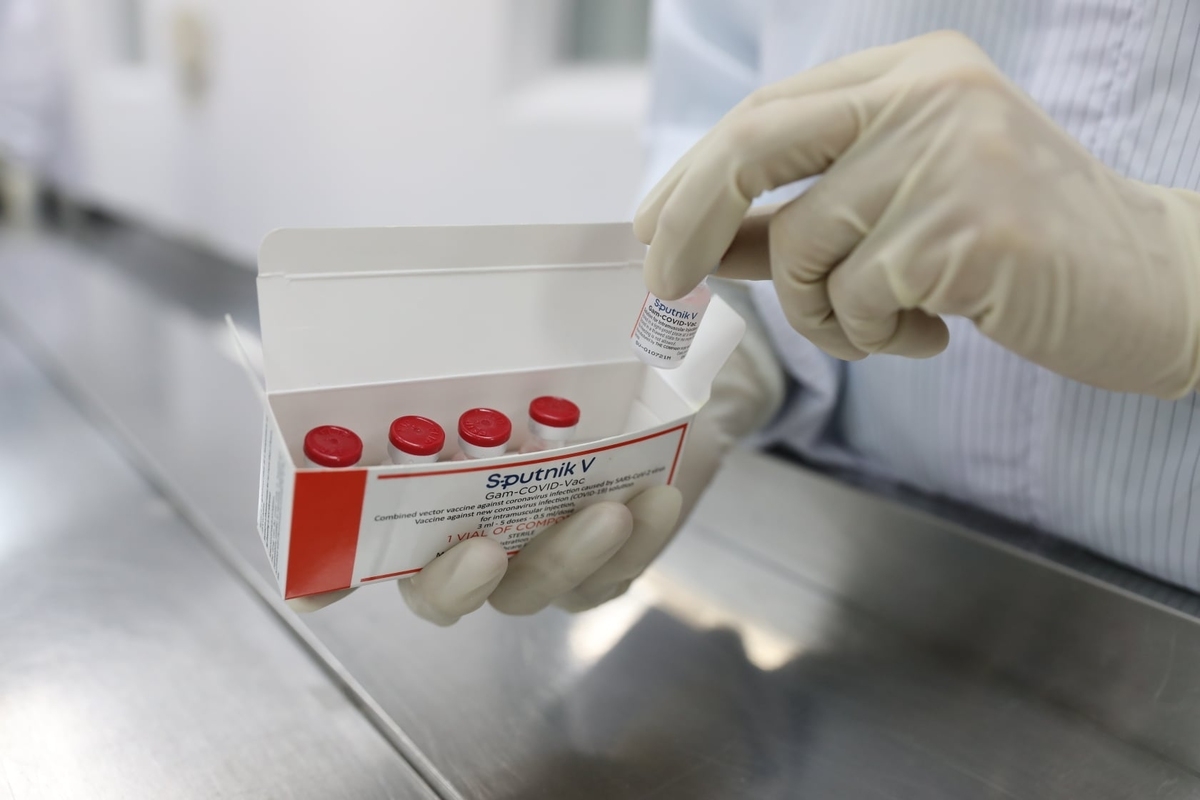 Photo: VNE
Each box contains 5 vials. If the first batch is qualified, Vabiotech will sign contract to produce Sputnik V.
Vibiotech is capable of churning out 5-7 million of Sputnik V per month. The monthly volume will depend on the semi-finished products provided by Russia.
Dat expressed his great pleasure at working alongside the RDIF to bring Sputnik V to Vietnamese citizens and boosting the nation's ongoing fight against the pandemic.
He voiced his hope that continued co-operation between the RDIF and VABIOTECH will serve to provide quality and affordable Covid-19 vaccines to Vietnam and other Southeast Asian countries.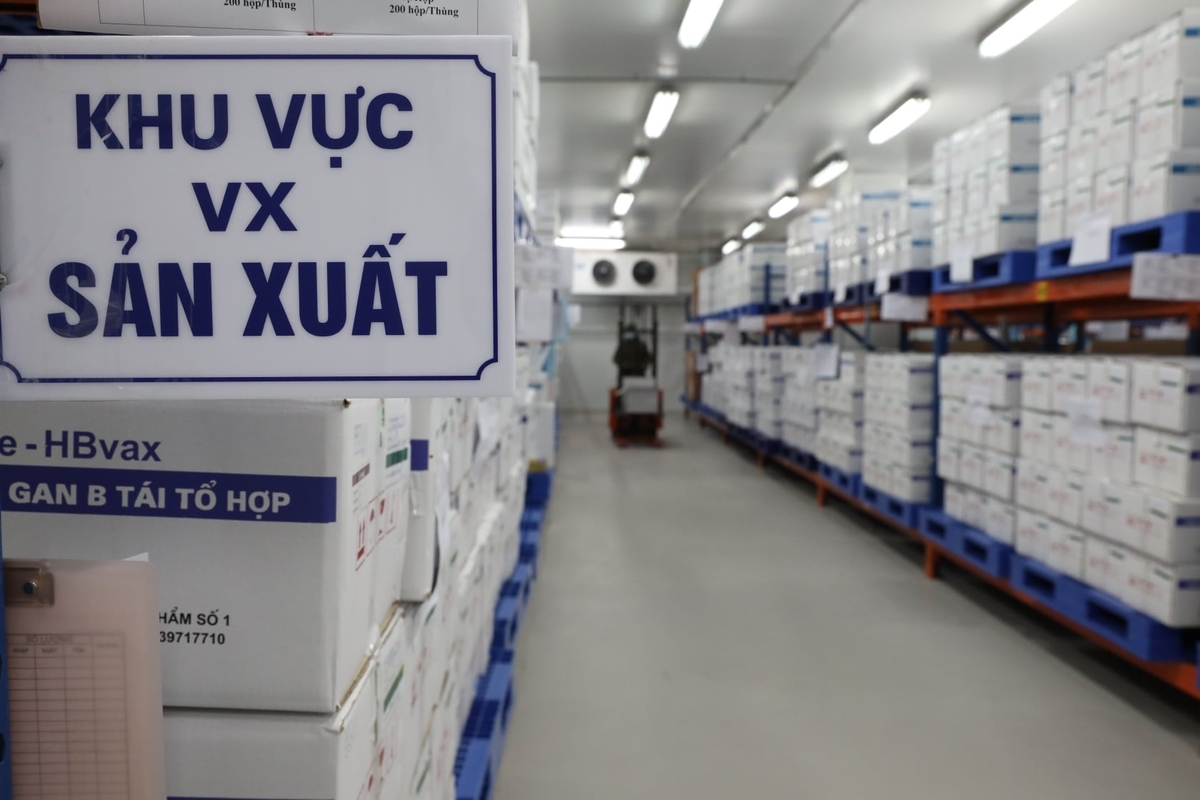 Photo: VNE
To date, Sputnik V has been registered in 68 countries with a total population of over 3.7 billion, which is nearly half of the global population. The data obtained by regulators of a number of countries during the vaccination of people in Mexico, Argentina, Serbia, Bahrain, Hungary, the UAE, and others, demonstrates that Sputnik V is one of the safest and most effective vaccines against the coronavirus.
Russia says the efficacy of the vaccine is 97.6 percent.
In Vietnam, Sputnik V got approval from the Ministry of Health on March 23, 2021, VNA cited.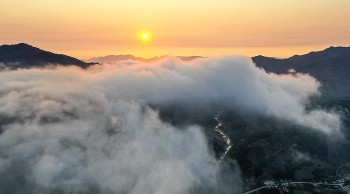 Multimedia
The gorgeous dawn behind a sea of fluffy white clouds creates a wonderful and beautiful picture of Truong Son Dong peak, Quang Ngai.