Vietnam to produce Russian Sputnik V vaccine this year
Once it has obtained the necessary technology for production, Vietnam will be capable of manufacturing the Sputnik V vaccine in the coming months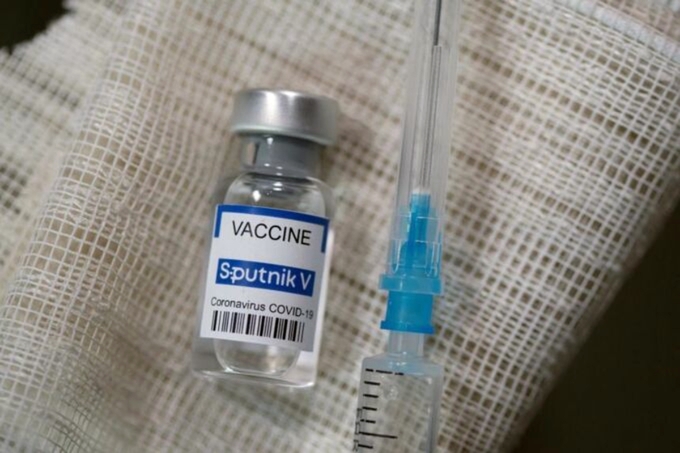 A vial of Sputnik V vaccine (Photo: Reuters)
A health ministry research center is in negotiation with a Russian partner to obtain the necessary technology for the production of the Sputnik V coronavirus disease vaccine this year, VNE has reported.
The technology transfer will be conducted in two phases, according to the Center for Research and Production of Vaccines and Biologicals (Polyvac) under Vietnam's Ministry of Health.
The partner, who was not identified, will provide Polyvac with semifinished doses, with the Vietnamese center completing the process of assembly using its own staff, equipment and facilities following guidance from the partner.
It is expected Polyvac could complete 50 million doses per year.
In the second phase, the partner will transfer the necessary technology to produce the vaccine from scratch to Polyvac.
The health ministry had allowed Polyvac to import the completed Sputnik V vaccine on March 23 though for now, it is unclear how many doses Polyvac will buy.
Sputnik V was developed by the Gamaleya National Center of Epidemiology and Microbiology and is the world's first registered vaccine, present in more than 65 countries.
The vaccine is produced utilizing adenovirus-based vectors.
Adenovirus genes, which cause the infection, are removed while those carrying the protein code of another virus spike is inserted. This inserted element is safe for the body but still helps the immune system react and produce antibodies, which protect humans from the infection, according to Sputnik's official website.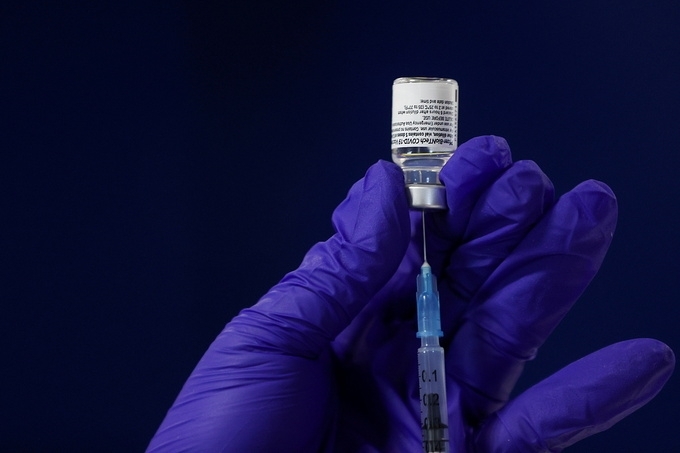 (Photo: Reuters)
Earlier on May 13, the WHO said it was reviewing a proposal by one manufacturer in Vietnam to become an mRNA-based Covid-19 vaccine technology hub.
"A vaccine manufacturer in Vietnam has already expressed its interest to become a mRNA-based Covid-19 vaccine technology transfer hub," Kidong Park, the WHO representative in Vietnam, said in an emailed statement to Reuters.
The proposal was being reviewed by the WHO, said Park, who added that the organization expected Vietnam to also apply for "large-scale manufacturing" of an mRNA-based Covid-19 vaccine.
Park did not say which vaccine manufacturer had expressed interest in the plans.
Vaccine makers have come under growing pressure to free up their patents to aid poor countries. BioNTech and other Covid-19 vaccine makers have said they were already transferring vital production knowledge to other parts of the world.
The WHO in April said it was seeking to expand the capacity of low and middle-income countries to produce and scale up the manufacturing of vaccines to help bring the pandemic under control.
"If Vietnam will host a mRNA-based Covid-19 vaccine technology transfer hub, it will contribute to mRNA-based Covid-19 vaccine production in Vietnam as well as in the region," Park told Reuters.
Vietnam is currently using the Covid vaccine produced by British-Swedish firm AstraZeneca for its mass inoculation program.
The country has received over 2.6 million doses of the vaccine, with 117,600 via commercial contracts and the rest through Covax, and immunized over a million of its 96 million population.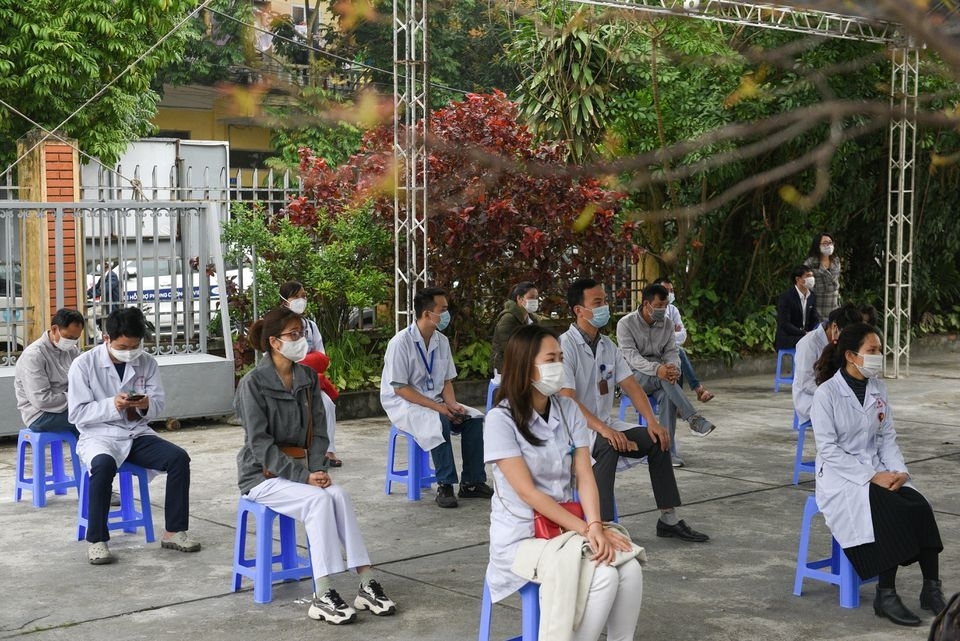 Health workers wait for their turn as Vietnam starts its official rollout of AstraZeneca's coronavirus vaccine for health workers, at Hai Duong Hospital for Tropical Diseases, Hai Duong province, Vietnam, March 8, 2021. (Photo: Reuters)
Its Ministry of Health has struck deals to buy 30 million AstraZeneca doses and obtain 38.9 million doses of the vaccine via Covax. The ministry has also registered to buy about 10 million additional doses through Covax under the cost-sharing scheme to enjoy lower prices.
Besides, the nation has also inked a deal for 31 million doses of the U.S. Pfizer vaccine within this year.
Domestically, four Vietnamese vaccines are in development, produced by Nanogen Pharmaceutical Biotechnology JSC, the Institute of Vaccines and Medical Biologicals (IVAC), Vaccine and Biological Production Company No. 1 (Vabiotech) and Polyvac.