A miniature Halong Bay in mountainous province in Vietnam's Northeast
A photo set of clouds on limestone islands covered with trees in Na Hang Lake, which is like a miniature Ha Long Bay.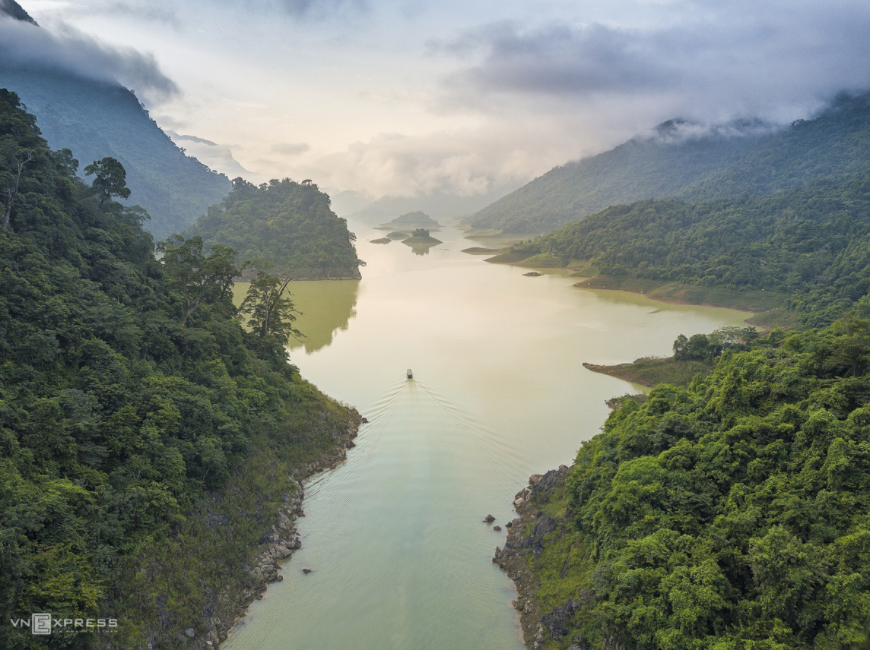 A picture of a peaceful early morning on Na Hang Lake about 110 km from the center of Tuyen Quang city. Na Hang is located at the cross of the Gam and Nang rivers. Around the 8,000-hectare Na Hang lake stand majestic mountains. This photo set is taken by photographer Nguyen Tung Duong, who lives and works in Hanoi, during his recent trip to Tuyen Quang. (Photo: VN Express)
Clouds float on the limestone islands in Na Hang, which are considered as an ancient land. Na Hang Lake appeared in the legend where the phoenix flew back, forming 99 mountains, today known as "Ha Long of the green forest". (Photo: VN Express)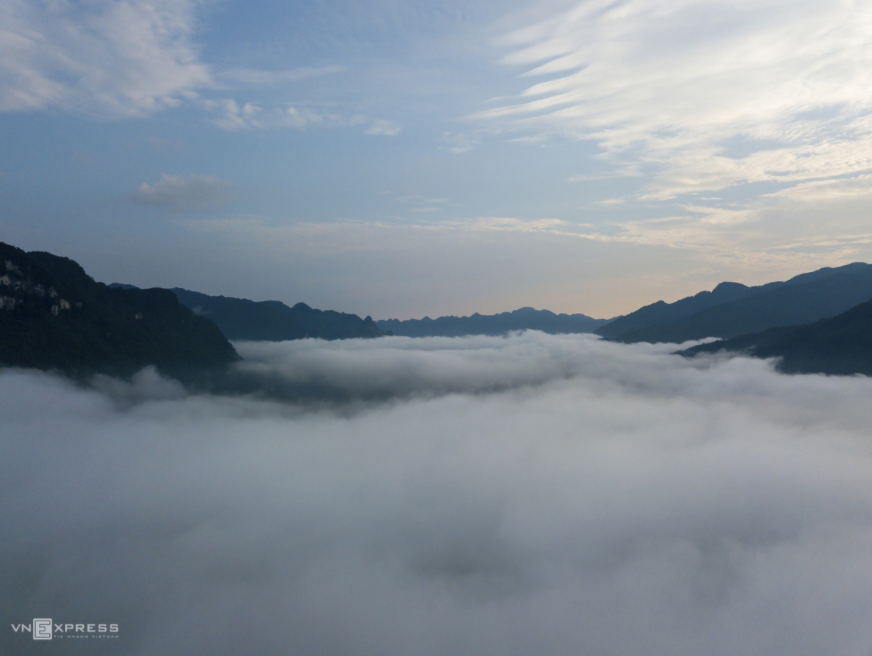 Clouds covered the mountains and limestone islands in the early morning. Visitors can start the journey from Na Hang boat station to explore the hydroelectric lake and rocky islands such as Pac Ta mountain or Cu Vai Pha mountain (Photo: VN Express)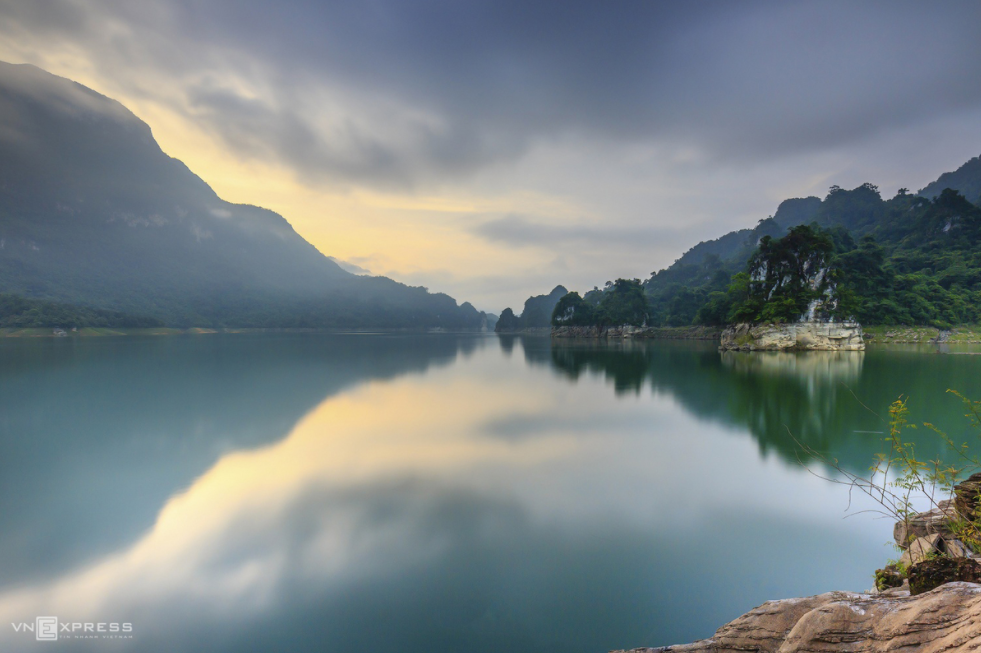 "Every looking angle of Na Hang captivates people's hearts", Tung Duong shared when he took pictures in the symmetrical shading mountains on the lake surface. (Photo: VN Express)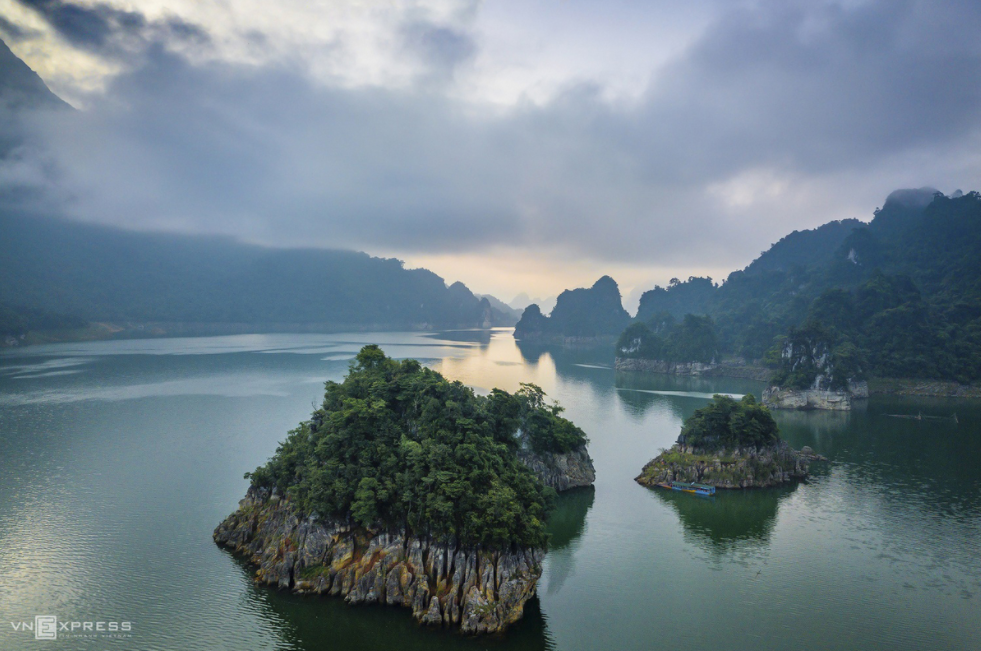 Na Hang owns a pristine vibe with a crystal clear water surface surrounded by stretching primeval forests. (Photo: VN Express)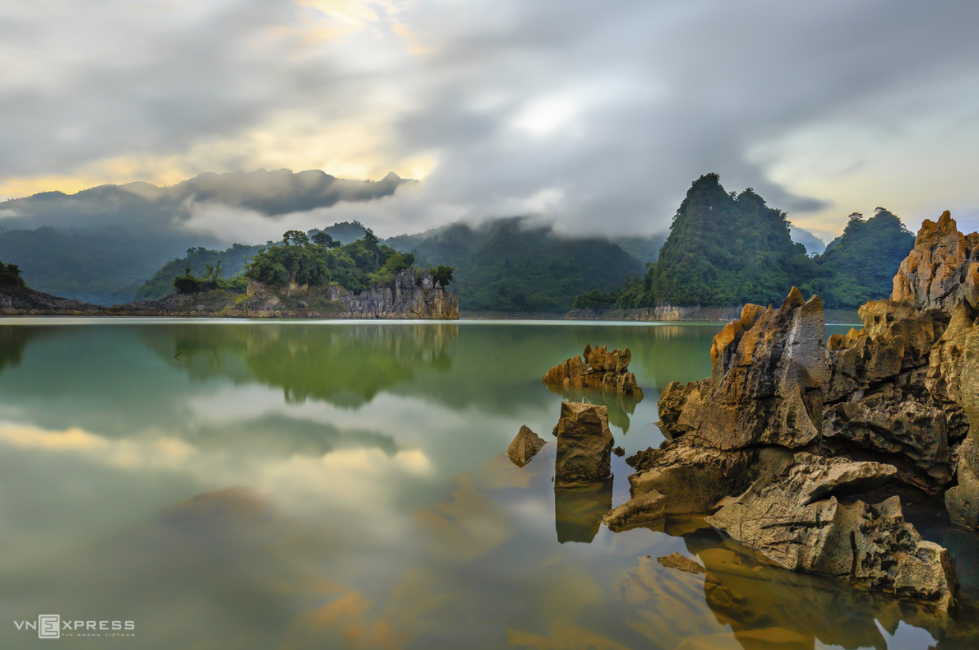 Ha Nang Lake has its own character even when the sky changes. (Photo: VN Express)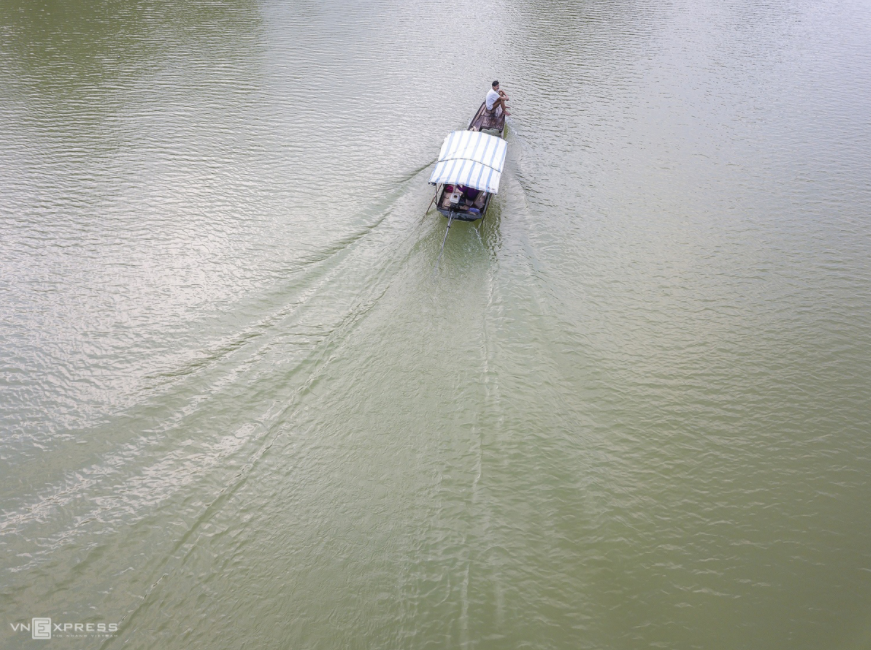 The journey to explore Na Hang lake usually takes 4-5 hours. In addition to sightseeing around the lake, visitors can stop at Pac Ta temple, Phia Vai cave, or Mo waterfall. For those who love adventure, Khuoi Nhi waterfall is definitely a not-to-miss destination. (Photo: VN Express)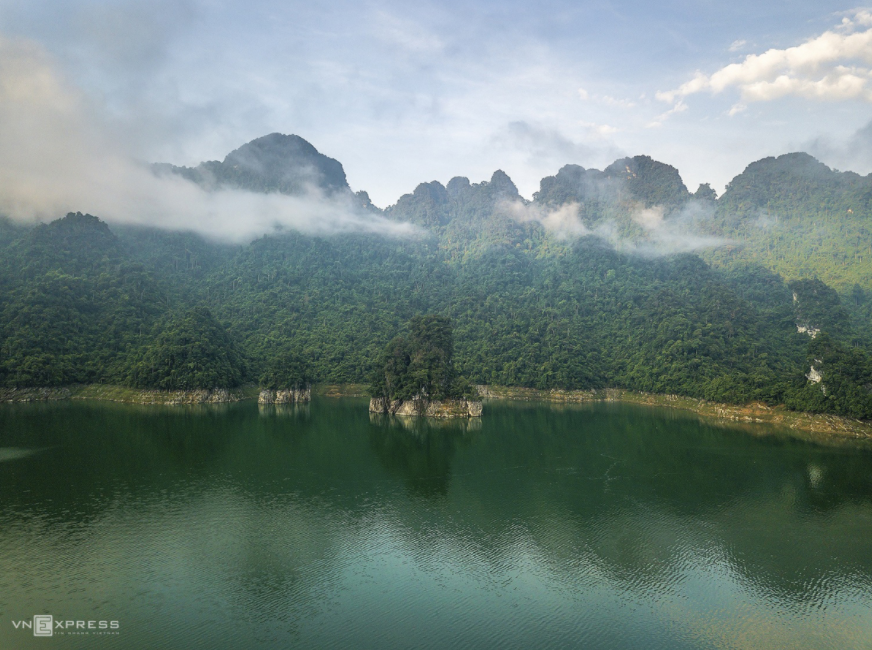 According to documents, the Na Hang primeval forest consists of rare, thousand-year-old clams, nails, and clams belonging to the Tat Ke - Ban Bung nature reserve. This reserve also helps to protect water resources for hydropower reservoirs and regulate floods downstream. (Photo: VN Express)
Currently, Na Hang meets all the requirements that make up an ideal ecotourism population in Tuyen Quang, as it combines ecotourism, adventure and hydroelectric lake tourism. (Photo: VN Express)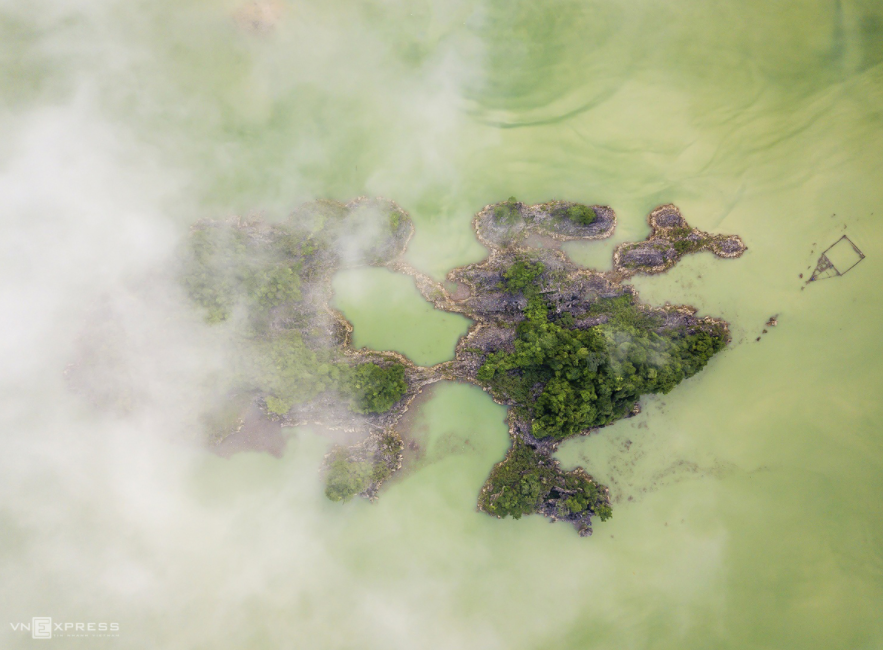 Looking from above, Ha Nang Lake is hidden in the cloud. After the journey, visitors can rest at the homestay in Nam Dip village, Lang Can commune, Lam Binh district. Here, they can sleep in traditional stilt houses of Tay people, and enjoy highland specialties with fried eggs, pork flakes, or grilled fish caught from the lake bed. (Photo: VN Express)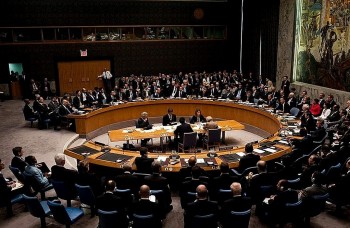 Friendship
The "International Day of Women in Diplomacy" is recently adopted by the United Nations (UN), which is to be celebrated every year on June 24. UN General Assembly Abdulla Shahid said that the resolution opened the door to discuss the challenges of women in diplomacy face, to celebrate women in diplomacy and to inspire the next generation.