A Trip Back To The Past: Discover The Best Historical Sites of Vietnam
Vietnamese history is always an interesting topic to discuss, and lots of first-time visitors will choose some of the most famous and iconic historical sites in the article below as their favorite spots to learn more about the past.
Vietnam is a country whose historic sites reflect its complex and diverse history. In the north, you'll find ancient temples with Chinese influenced detail, while in the south, you'll find intricate Hindu temples. The capital, Hanoi, bears the distinctive hallmarks of the French colonial period, with its broad, tree-lined boulevards contrasting with the warren of streets and alleyways which characterise its busy and often ancient marketplaces.
A trip to Vietnam would not be complete without visiting historical sites that reflect the dark side of a country heavily affected by war for centuries. This list picks up the best places of historical interest to visit around Vietnam, from rudimentary hand-dug tunnels to a brutal prison complex that attracts many tourists and history lovers each year.
1. Con Dao Prison Complex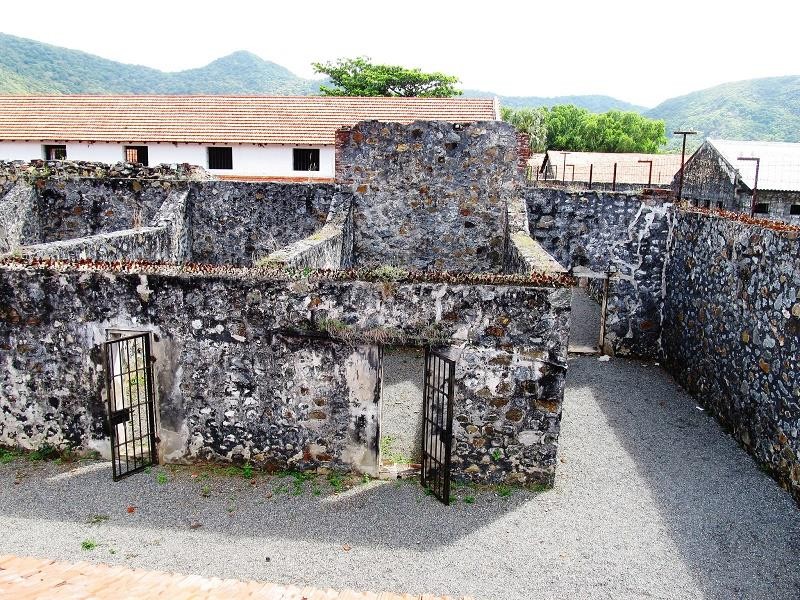 Photo: Alotrip
Con Dao Prison is one of the most brutal prisons in the world. This jailed a lot of political cadres and patriotic Vietnamese who fought against the French colonialism and American imperialism. This prison used to be dubbed "the living hell on earth".
Con Dao Prison or Con Son Prison is located offshore Ba Ria - Vung Tau province. Con Dao Prison is a complex of prisons in Con Dao Island. The prison system was built by the French colonists to detain and torture political prisoners who triggered the danger to the French colonial regime. This place locked up Vietnamese patriots and many key political cadres who fought against the colonial government. Con Dao Prison system used to detain and exile nearly 2,000 revolutionary fighters. The communists were brutally tortured by jailers, but they were not deterred or discouraged. The prison system with shackles, chains and all the utmost brutal tortures were built in order to pull down the blaze of revolutionary fighters. Currently, Con Dao Prison is listed in special national monuments of Vietnam. The most famous place in the prison is "Tiger Cages" area. Nowadays, Con Dao is not just a historical site in Con Dao beyond all the time, but also an attraction in Con Dao appealing many visitors from all over the world. Coming here is to find the root, to remember the revolutionary tradition of forefather's generation, and to express gratefulness for the sacrifice of the country.
Visiting Con Dao Prison, all images of a severe prison with tiger cages, byre, farms, Phu Hai Prison, Ma Thien Lanh Bridge, and limekiln area...appear along with the brutality of the colonialism and imperialism. Indeed, when visiting these prisons, you might be shuddered when witnessing hot and stuffy cells with the forms of slavery, most grisly tools of torture applied for people by people.
The Con Dao Prison System consists of 11 areas: Phu Hai Prison, Phu Son Prison, Phu Tho Camp, Phu Tuong Camp, Tiger Cages, barn, Phu An Camp, Phu Binh Camp, Phu Hung Camp, and un-finished prison No.9. Con Dao Prison system over two periods under the French colonialism and U.S imperialism has 127 ward, 42 cells, and 504 "tiger cages". Besides, there are other prison grounds built to kill gradually prisoners as well as serve comprehensively all fields in life of the colonialism and imperialism.
2. Hoa Lo Prison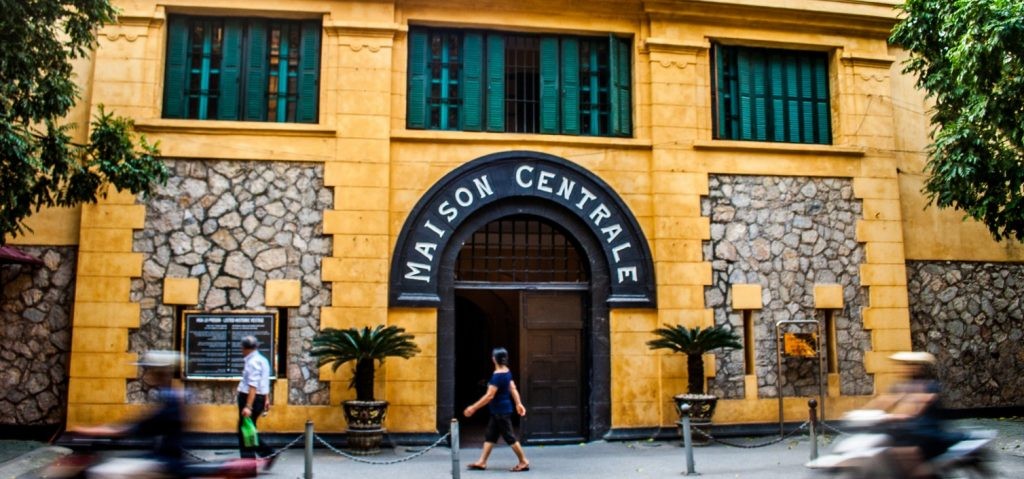 Photo: Day Tours in Hanoi
This thought-provoking site is all that remains of the former Hoa Lo Prison, ironically nicknamed the 'Hanoi Hilton' by US prisoners of war (POWs) during the American War. Most exhibits relate to the prison's use up to the mid-1950s, focusing on the Vietnamese struggle for independence from France. A gruesome relic is the ominous French guillotine, used to behead Vietnamese revolutionaries. There are also displays focusing on the American pilots who were incarcerated at Hoa Lo during the American War.
These pilots include Pete Peterson (the first US ambassador to a unified Vietnam in 1995) and Senator John McCain (the Republican nominee for the US presidency in 2008). McCain's flight suit is displayed, along with a photograph of Hanoi locals rescuing him from Truc Bach Lake after being shot down in 1967.
The vast prison complex was built by the French in 1896. Originally intended to house around 450 inmates, records indicate that by the 1930s there were close to 2000 prisoners. Hoa Lo was never a very successful prison, and hundreds escaped its walls over the years – many squeezing out through sewer grates.
Polyglots might notice that the French signs are watered down compared with the English equivalents.
The name 'Hoa Lo' means' 'stove' or 'furnace'. Most of the prison was demolished in the 1990s and high-rises (including the Somerset Grand Hanoi) and other developments were built upon its land, though the section in a corner of the plot containing the museum survives.
3. The Tomb of Khai Dinh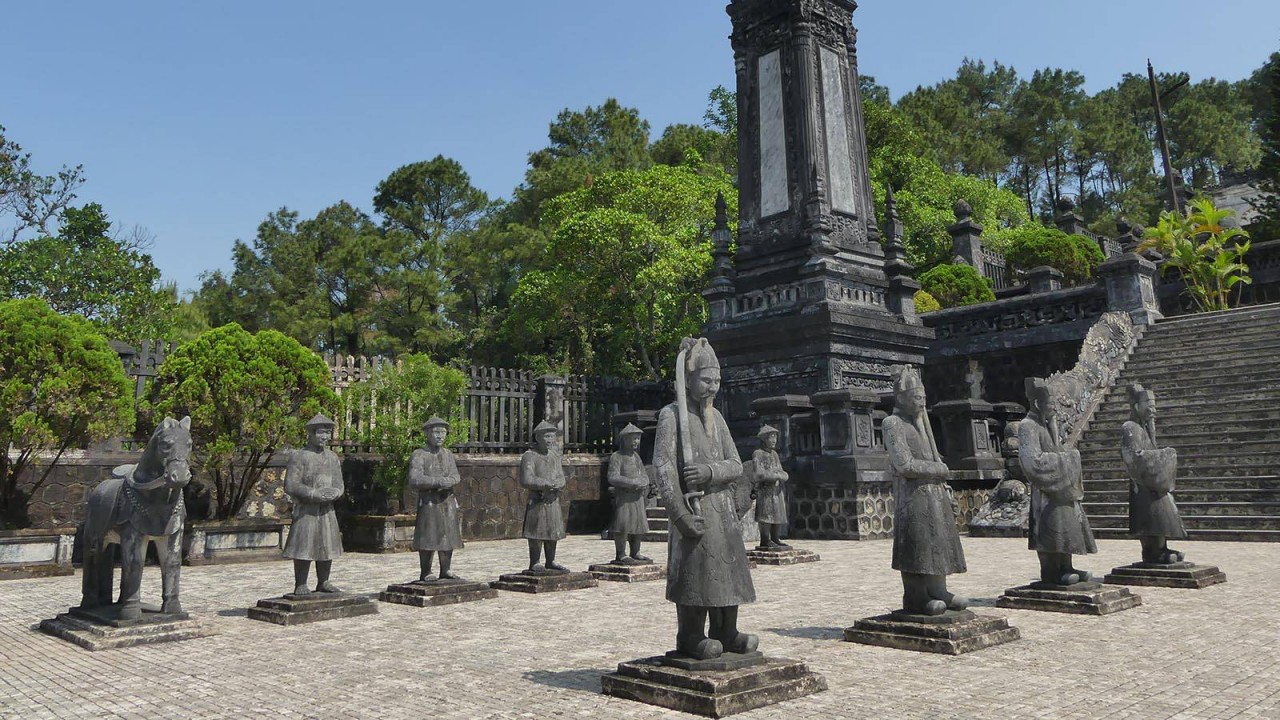 Day Tours in Hue, Vietnam
This hillside monument is a synthesis of Vietnamese and European elements. Most of the tomb's grandiose exterior is covered in darkened, weathered concrete, with an unexpectedly Gothic air, while the interiors resemble explosions of colourful ceramic mosaic. Khai Dinh was the penultimate emperor of Vietnam, from 1916 to 1925, and widely seen as a puppet of the French. It took 11 years to construct his flamboyant tomb; it can be found 10km from Hue in Chau Chu village.
Steps lead to the Honour Courtyard where mandarin honour guards have a mixture of Vietnamese and European features. Up three more flights of stairs is the stupendous main building, Thien Dinh. The walls and ceiling are decorated with murals of the Four Seasons, Eight Precious Objects and the Eight Immortals. Under a graceless, gold-speckled concrete canopy is a gilt bronze statue (cast in Marseilles) of Khai Dinh, who is presumed to have been homosexual, though he did produce one heir. His remains are interred 18m below the statue. There's an audio guide in a dozen languages (70,000d).
4. Cu Chi Tunnels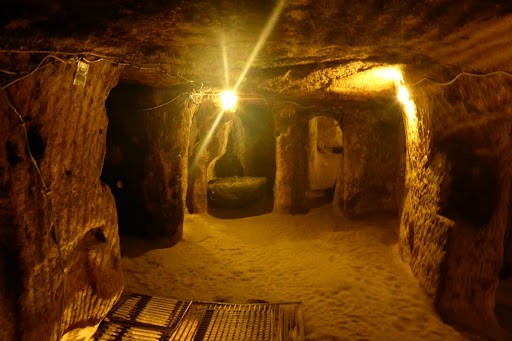 The Asia Budget Travel Homepage
The Chu Chi Tunnels are part of a massive war museum in Ho Chi Minh. They offer visitors a sneak-peek at the underground life of Vietnamese soldiers back in 1948. The site has over 120km of underground tunnels, with trapdoors, living areas, kitchens, storage facilities, armoury, hospitals, and command centres. After the war against the French, Vietnamese soldiers expanded the tunnels and included effective air filtration systems, which helped them survive the Chu Chi carpet-bombings.
It is now one of Ho Chi Minh's most iconic attractions. You can enjoy plenty of activities during your visit. A popular option is following the narrow routes of the underground tunnel. Before entering the underground tunnels, visitors watch a short film of Chu Chi Tunnels so that they understand how the tunnel system works. Parts of Chu Chi Tunnels are also cemented and widened, so that the crawl is less harrowing than it would have been in the past.
There are emergency exit points every 10 metres for safety.. Do note that the 100-metre crawl through the underground tunnels may be unsuitable if you have breathing difficulties.
The Chu Chi Tunnels also host a shooting range. The cost for firing an M16 rifleis priced at VND 35,000 per bullet, with a minimum of 10 bullets. There's a restaurant serving meals that the underground soldiers had to live with years ago. The Chu Chi Tunnels are an hour's drive from Ho Chi Minh City. There are tour operators that can arrange for a half-day tour for VND 825,000 upwards.
5. My Son Cham Ruins
Rainforest Cruises
The Cham ruins at My Son are another of central Vietnam's World Heritage listed sites and make for an enjoyable half day excursion from Hoi An 40kms away.
My Son is Vietnam's most important ancient ruin. It served as a centre of Hinduism for the once mighty Cham kingdom that dominated central and southern Vietnam for centuries. Time and American bombs have taken a terrible toll on the site but it remains an excellent excursion from Hoi An - especially for those also interested in the temples of the rival Khmer kingdom at Angkor in Cambodia.
The first thing to note is that while there is an important historical connection between the Cham kingdom of central Vietnam and the Khmer kingdom of Angkor, you should avoid comparing the surviving monuments. Angkor is without peer. My Son and most monuments anywhere are dwarfed by the Angkorian temples.
The forested setting for the ruins, with Cat's Tooth Mountain in the distance is part of the site's mystical appeal. It's worth trying to be there very early in the morning or late in the afternoon when the tourist numbers are low and light is soft.
Meaningful information on the complex is virtually non-existent on site.
Tra Kieu, between Hoi An and My Son, can be an interesting brief stop. Tra Kieu was the first capital of the Cham Kingdom. There are no visible remains open to visitors.
6. War Remnants Museum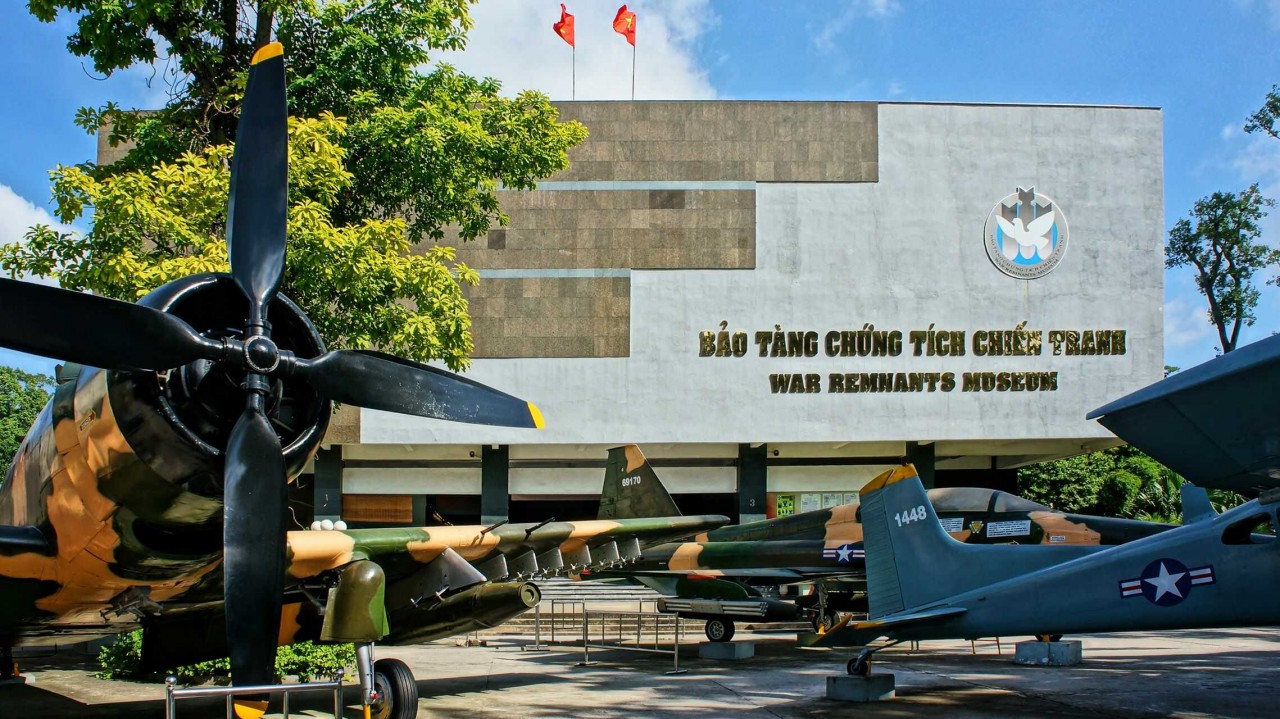 Getty Images
The War Remnants Museum in Ho Chi Minh City first opened to the public in 1975. Once known as the 'Museum of American War Crimes', it's a shocking reminder of the long and brutal Vietnam War. Graphic photographs and American military equipment are on display. There's a helicopter with rocket launchers, a tank, a fighter plane, a single-seater attack aircraft. You can also see a conventional bomb that weighs at 6,800kg. American troops had used these weapons against the Vietnamese between 1945 and 1975.
The most talked-about exhibits at the War Remnants Museum are the 'tiger cages'. The South Vietnamese government kept their political prisoners in these confinements. Locals believe the cages imprisoned up to 14 people at a time. The museum also has a guillotine brought in by the French government. Both the French and South Vietnamese used it to execute their prisoners until 1960.
Also featured are grisly photos of victims that had suffered 'Agent Orange'. As many as 4.8 million people were exposed to strong pesticide and chemical spray. The Vietnamese Ministry of Foreign Affairs believed 500,000 children were born with birth defects.
The War Remnants Museum is in District 3, Ho Chi Minh City. It's every day from 07:30 to 17:00. A visit to this war museum can be disturbing experience for most people. Although children can enter, we highly advise against it.
7. Hue Imperial Citadel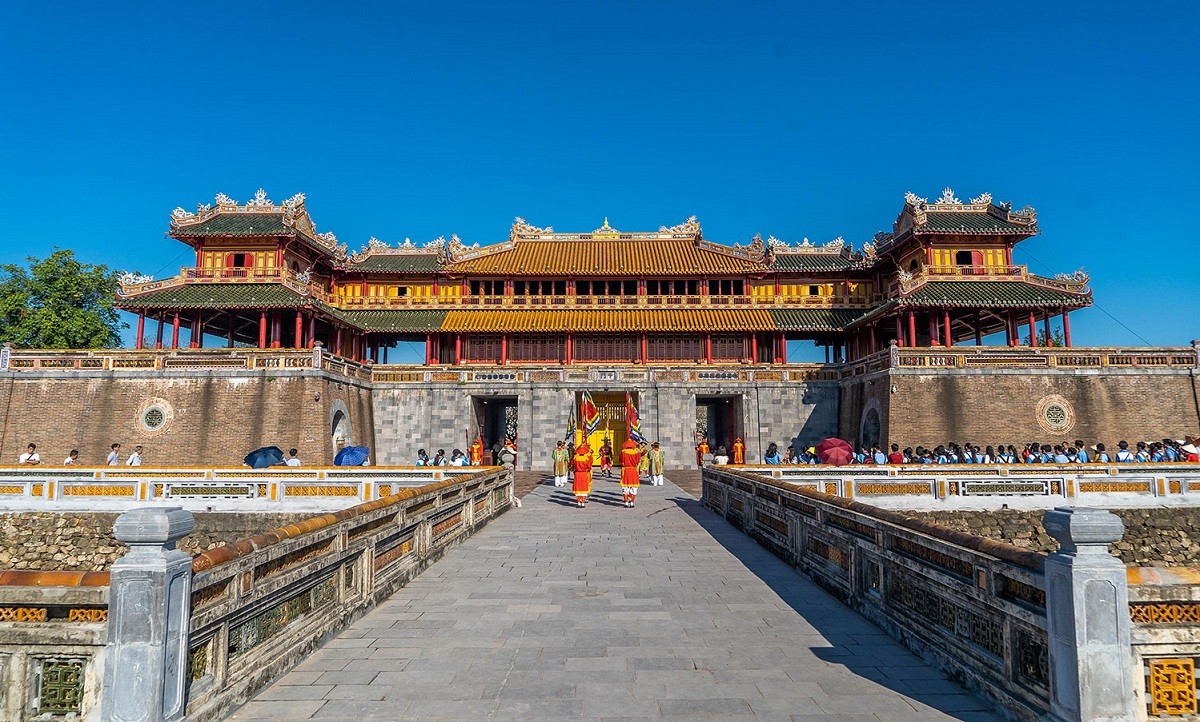 VnExpress
Famously being one of Vietnam's seven UNESCO World Heritage Sites, the Imperial City of Hue has long been a must-see attraction for tourists visiting a hidden charm of Vietnam.
The Imperial City of Hue was actually a walled fortress and palace belonged to the ancient city of Hue which was a capital city of the Nguyen Dynasty for 140 years date back from 1805 until 1945.
The grandeur architecture was planned to be built in 1803 by Gia Long – an emperor who founded the Nguyen Dynasty. During 27 years from 1805 to 1832, the Imperial City of Hue was finally completed under the reign of Minh Mang, making it the most massive structure being built in the history of modern Vietnam involving thousands of workers, millions cubic meters of rock and huge volume of burden workload. It locates on the northern bank of Huong River, turning South with total land area of 520 ha. The place was made UNESCO Site in 1993 with the remained buildings being actively restored and preserved after the destruction from the Vietnam War.
The Imperial City of Hue has a circumference of 10 kilometers with the height of 6.6 meters and 21 meters thick with forts being meanderingly arranged, accompanied by cannons, artilleries and ammunitions. Initially the fortress was built solely by soil, only to be replaced by bricks afterward. Surrounding the city is the complicated canal system served not only as a protection but also as a waterway with nearly seven kilometers.
8. Cannon Fort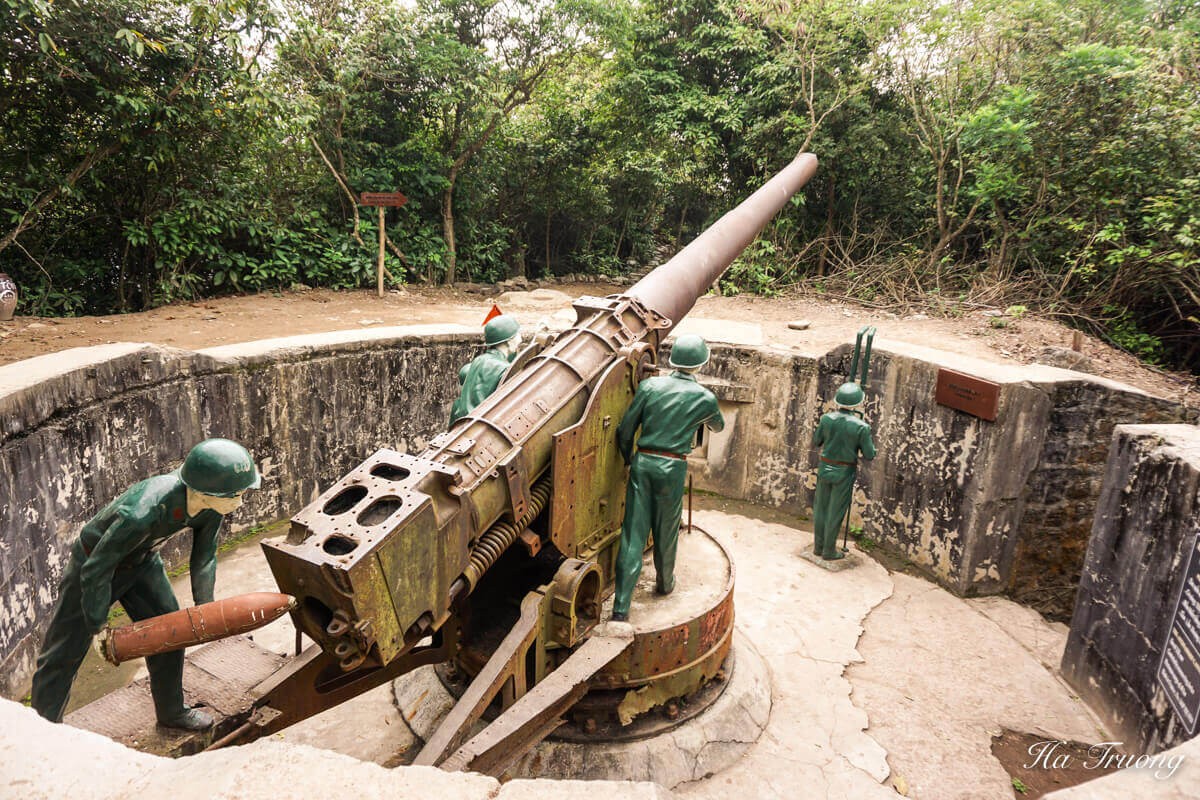 Expartoflife
For one of the best views in Vietnam, head to Cannon Fort, where there are astounding panoramas of Cat Ba Island's jungle-clad hills, the harbour and the karst-punctuated sea. The entrance gate is a steep 10-minute walk from Cat Ba Town, and it's then another stiff 20-minute walk to the fort, or take a xe om from town (15,000d). The fort was inaccessible in 2019 due to construction work on a nearby hotel, but should reopen soon.
Well-labelled paths guide visitors past underground tunnels and two well-preserved gun emplacements, out to two viewpoints overlooking the island. There's even a cafe (with more great views from its terrace) and a tiny museum.
The tunnels and gun emplacements were first installed by the Japanese in WWII, but were also utilised by the French and Vietnamese during subsequent conflicts.
5 Captivating Tourist Spots in Binh Dinh

From picturesque mountains, mighty rivers, and stunning beaches to centuries-old temples and tourist sites, the south-central province of Binh Dinh has everything.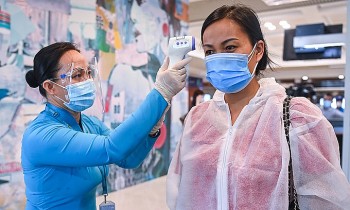 National
Vietnam News Today (October 20): Vietnam adds 3,034 Covid-19 cases to national infection tally; HCM City enhances cooperation with China's Shanghai; Thirty-two localities declare Covid-19 risk levels; Transport ministry mulls letting the unvaccinated fly.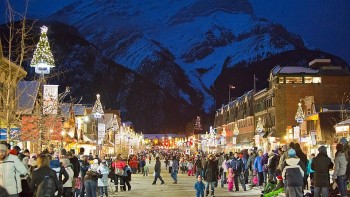 Travel
If you are looking to celebrate your Christmas somewhere else outside the country, then Canada can be the perfect choice for you with these 10 best and most idyllic places to have a wonderful Christmas holiday with your friends and families.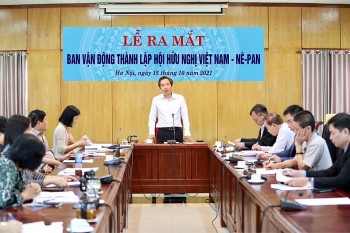 Friendship
The Advocacy Committee for the establishment of the Vietnam - Nepal Friendship Association was officially launched.