Vietnamese-origin Singer Strives to Break Down Barriers for Asian-American Artists
"Honestly, if I died tomorrow and that's my legacy - I inspired just one little Asian girl or boy to follow their dreams - I'd die happy," said Thuy, a rising Vietnamese-American singer.
Photo: KQED
Rising R&B artist sings to heal her insecurities
Growing up in a Vietnamese refugee family, Oakland native Thuy struggled to find balance between her dreams and her parents' expectations. Like many '90s kids, she idolized the decade's pop stars — namely Britney Spears and Christina Aguilera — as well as R&B vocalists like Brandy. In an effort to please her immigrant parents, Thuy, born Thuy Tran, obtained a Bachelor's degree at UC Santa Barbara. But after graduating and finding a job at an optometry clinic, she still knew something was missing in a big way, according to Paper Mag.
Photo: Paper
"I would do both music and my day job, but I realized I was at a point in my career when I felt like I was limited in where I could go musically," Vietcetera quoted the artist. "I was so scared to make the jump but I knew that I just had to dive all the way in."
Her breakout moment arrived with the release of "Hands On Me," which won her home radio station KMEL 106.1's Home Turf contest and sparked the buzz and attention needed to get her name out there.
"I was the shyest girl. Not confident at all. I remember being in choir, I'd audition for solos and never get any of them...I remember always trying to fit in. Not being out there, just passing by. Getting good grades, not being too in the spotlight. Because I was afraid if I was in the spotlight, people would judge me. I was always afraid of that," Thuy said about her insecurities in an interview with Flaunt. This vulnerability is what earned her over 569,000 listeners on Spotify and 209,000 TikTok followers.
For Thuy, her music meditates on her past as she continues to examine it with present-day's clarity. There was the time when Thuy was the girl who was too shy to audition for choir; the time she was made to feel less than because of her body; the time she was entering the industry where, in rooms full of men, her voice was momentarily drowned out. But those versions of Thuy weren't final, and she couldn't sit back and let her shine be dimmed by anyone.
She does not fit the mold of a traditional pop star, and it's taken an extensive self-love journey - one that she's still undergoing - for her to make peace with that. The little things, she notes, are essential in self-empowerment.
In sharing herself, Thuy hopes her listeners become inspired to make peace with their past and embrace joy in the present. "Don't be afraid to do something that scares you. Don't be afraid to love again," Thuy says. "Don't be afraid to just be like somebody that's just you, and don't be afraid to be vulnerable."
Photo: Hot New Hip Hop
Embracing her Vietnamese identity
There was a lack of visibility and presentation for Asian American artists. Early in her career, years before the era of BTS, Squid Game and Crazy Rich Asians, Thuy never saw artists who looked like her in mainstream media. But the singer says she leaned on the resilience she learned from her Vietnamese immigrant parents, testing different methods of promoting her music and talking directly to her growing community of fans, the young artist said to Vietcetera.
"I love that there has been more visibility of Asian American artists. Even though at times I do not want it to be solely based on the fact that I am Asian, I cannot deny that I am indeed Asian. It is not about creating a narrative or writing a perfect story, because I am Vietnamese and it is not something I should hide. I am extremely proud of where I come from and that should be celebrated."
Photo: Singersroom
According to KQED, it definitely helps that she gets comments from people every day, proud that there is a Vietnamese American R&B artist on the rise and breaking industry standards of age and beauty.
Regarding her Vietnamese stage name, Thuy said: "I wanted to keep my given name because people would always give me this look, like they do not know how to pronounce it, or where it comes from. I think it is important for me to be proud of my name. And it is an opportunity for me to educate people on where it comes from."
Thuy said that she had been to Vietnam, but the last time was right before high school. "I know it's changed a lot," she said. "Since I have not been back to Vietnam since I was 15, I want to be able to go back and experience it at an age where I can fully appreciate the culture and especially, the people."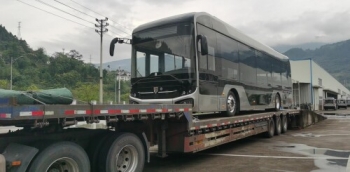 Economy
Ev Dynamics (Holdings) Limited is a pioneer and a prominent player in China's new energy commercial vehicles market, as well as a whole-vehicle manufacturer of specialty passenger vehicles and new energy passenger vehicles.