Airlines to Resume Regular Flights to Asian Destinations Next Month
Budget carriers Vietjet Air and Bamboo Airways have said they will restore regular commercial flights to Asian destinations on January 1 after a nearly two-year hiatus due to the Covid-19 pandemic.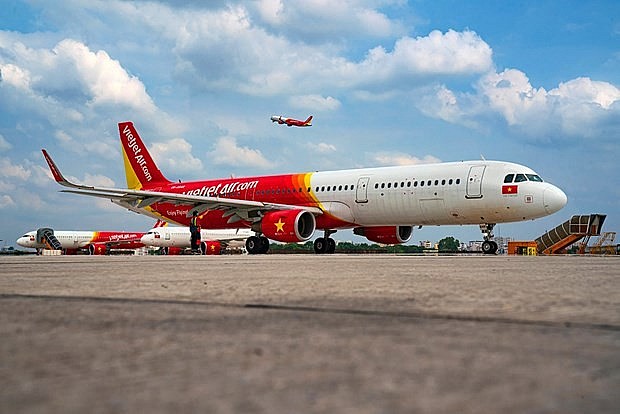 A Vietjet Air plane. Photo: Vietjet Air
Vietjet Air plans to operate two-way flights from Hanoi, HCMC to Japan's Tokyo, the Republic of Korea (RoK)'s Seoul, Taiwan's Taipei, Thailand's Bangkok and Singapore on the first day of 2022, the carrier said in a press release, as cited by VnExpress.
The carrier said there would be one weekly flight on each route and the frequency would be increased later based on market demand.
Meanwhile, Bamboo Airways said it would operate direct flights connecting Hanoi with Tokyo, Taipei and Seoul from January 1, with the frequency of one weekly flight each.
From January 16, it would operate more direct routes to Hong Kong, Germany, and Australia.
There would be seven flights a week from Hanoi, HCMC to Hong Kong, and two weekly flights from both cities to Germany's Frankfurt.
Bamboo Airways will operate charter or regular flights from Hanoi and HCMC to London in January if it receives due approval from the government, the carrier said.
Vietnam Airlines to resume flights to 15 foreign destinations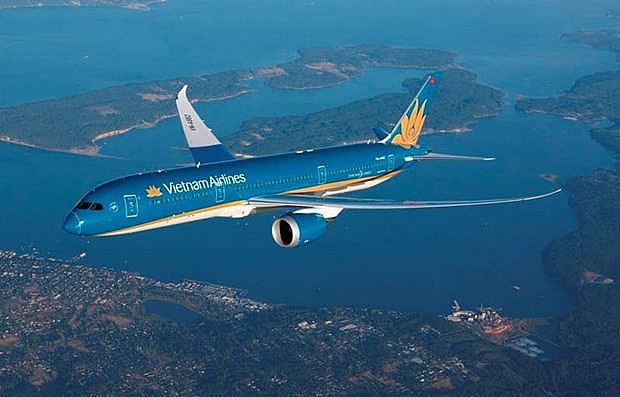 A plane of Vietnam Airlines. Photo: VietnamPlus
The national flag carrier Vietnam Airlines is planning to resume regular international flights linking Vietnam with 15 countries and territories in the first half of 2022.
The resumption will be carried out in two phases and depend on relevant agencies' approval.
In the first phase, scheduled to begin on January 1 next year and last for about two weeks, the national flag carrier will conduct round-trip flights between Vietnam and the US, Japan, the Republic of Korea, Taiwan (China), Singapore, Thailand, Laos, and Cambodia.
Each route will have one to four flights per week, and the frequency will gradually increase basing on passengers' demand and anti-pandemic requirements.
Meanwhile, the firm is set to reopen air routes connecting the country with the UK, France, Germany, Russia, Australia, Hong Kong (China), and Malaysia in the second phase.
Telling an online discussion on December 23, General Director of the Vietnam National Administration of Tourism Nguyen Trung Khanh said if the country lags behind in the resumption of international flights, it will lose chances for not only attracting tourists but also recovering other sectors, including the aviation industry.
He noted that over the last nearly two years, the COVID-19 pandemic has caused an extremely negative impact on every aspect, with tourism and aviation are among the first to be hit hard. These two sectors are forecast to continue facing numerous difficulties in the time ahead.
The reopening of commercial international flights is an urgent need, especially in the year-end period when people, especially overseas Vietnamese, have a high demand for returning to the homeland, the official added, as cited by VietnamPlus./.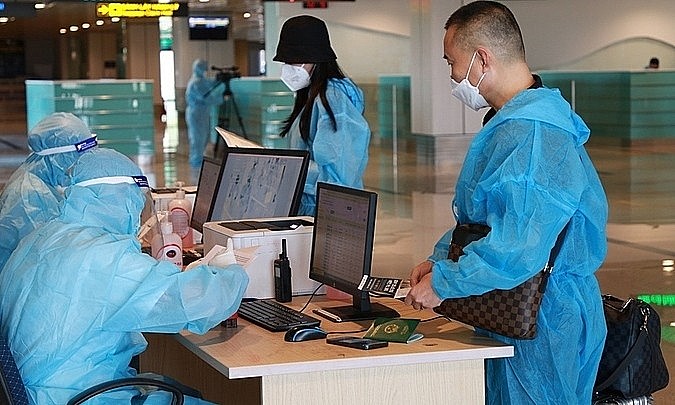 Vietnamese passengers undergo immigration procedures at the Van Don Airport, Quang Ninh Province, after landing on a flight from the U.S., Sept. 12, 2021. Photo: VnExpress
The government approved on December 10 the resumption of commercial flights between Vietnam and nine destinations with high vaccination rates and good pandemic control measures for a two-week first phase of a tourism reopening plan.
The nine destinations are Bangkok (Thailand), Beijing/Guangzhou (China), Phnom Penh (Cambodia), San Francisco or Los Angeles (the U.S.), Seoul (The Republic of Korea), Singapore, Taipei (Taiwan, China), Tokyo (Japan), and Vientiane (Laos).
In the second phase starting January 16, flights would be added on routes connecting Vietnam with Frankfurt (Germany), Hong Kong (China), Kuala Lumpur (Malaysia), Moscow (Russia), Paris (France) and Sydney (Australia).
Friendship
These liquid oxygen systems help hospitals to support the care of patients with severe cases of Covid-19, as well as patients suffering other respiratory ailments.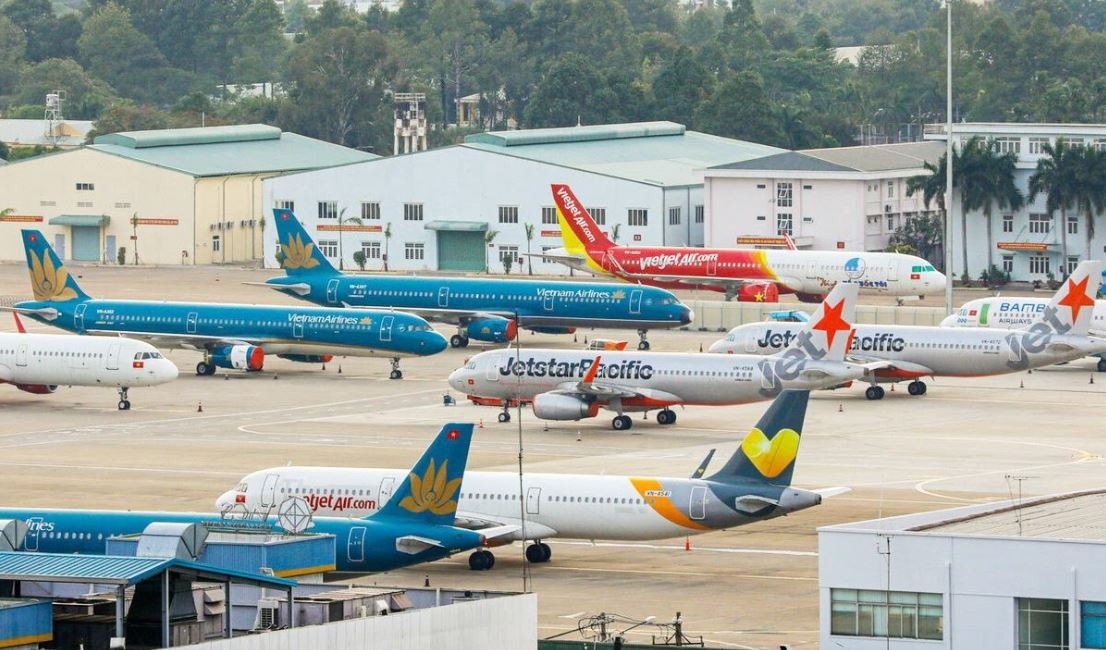 Economy
Vietnam Business & Weather Briefing (Sep 27): Reference exchange rate up VND 12, 248 aircraft registered under Vietnamese nationality, Binh Phuoc province lures investment into 62 projects, Noru storm is forecasted to hit Ly Son island at 9 pm tonight.
September 27, 2022 | 17:08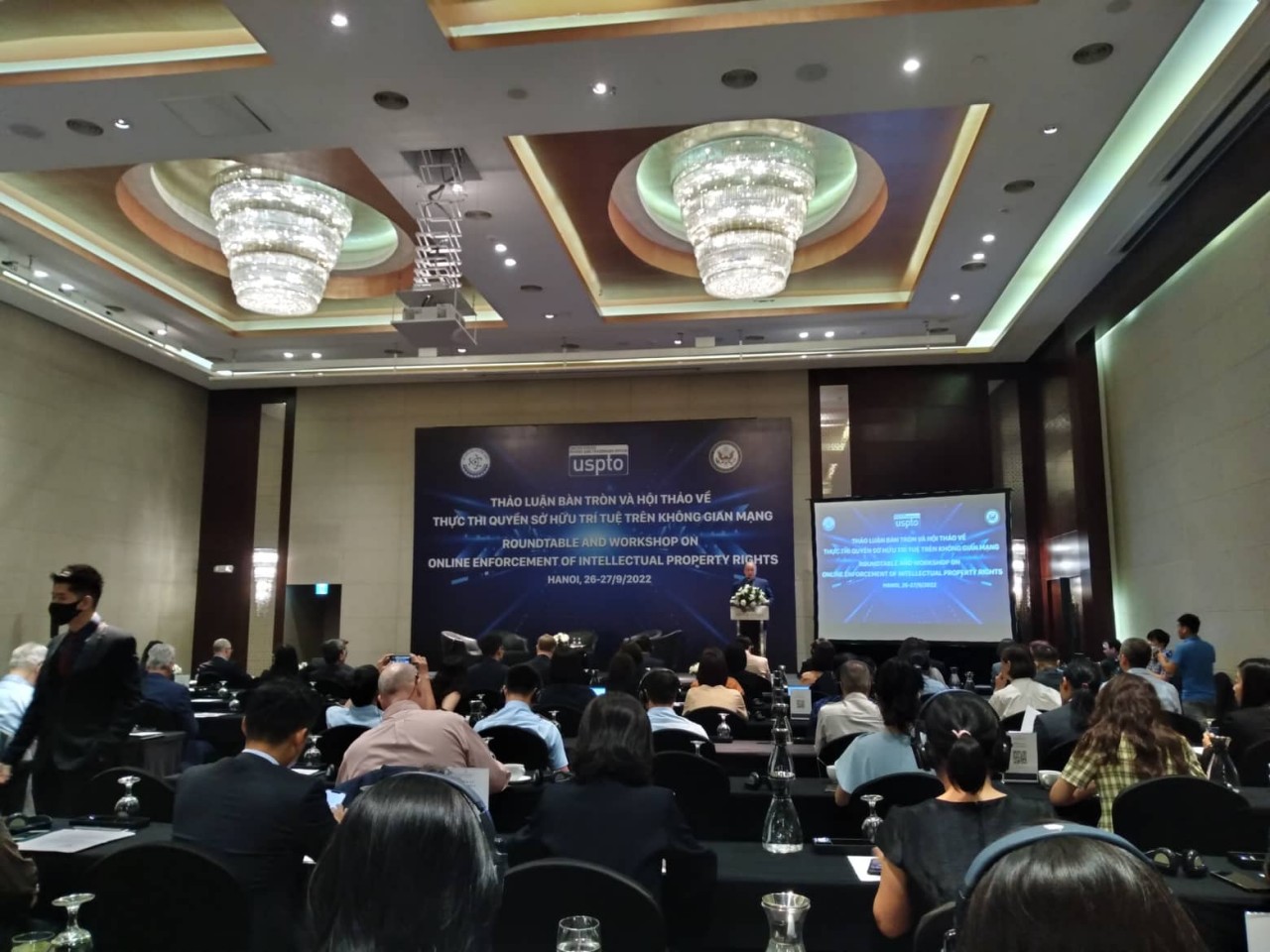 Economy
Vietnam needs to further protect intellectual property rights in cyberspace. Protecting intellectual property rights is also protecting the national economic development
September 27, 2022 | 15:02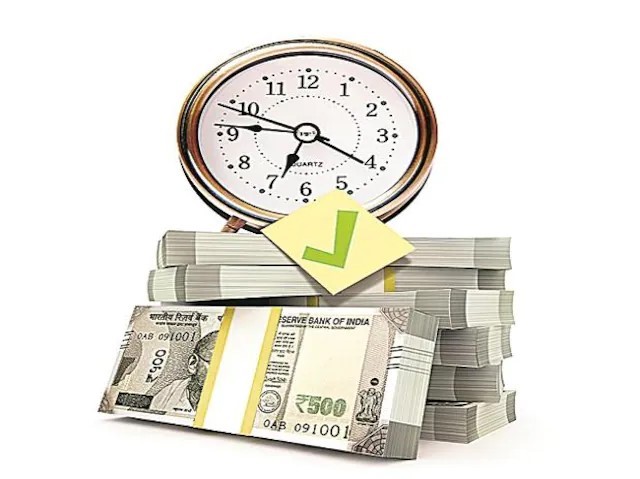 Economy
India is on track to attract USD 100 billion foreign direct investment (FDI) in the current fiscal on account of economic reforms and ease of doing business, the government said on Saturday
September 26, 2022 | 23:27