American Expats In Ho Chi Minh City Welcome A Different Thanksgiving Season
It is the first time in five years that Joshua West, an American expat in Ho Chi Minh City, has celebrated Thanksgiving alone. The holiday this year will be a special one to him.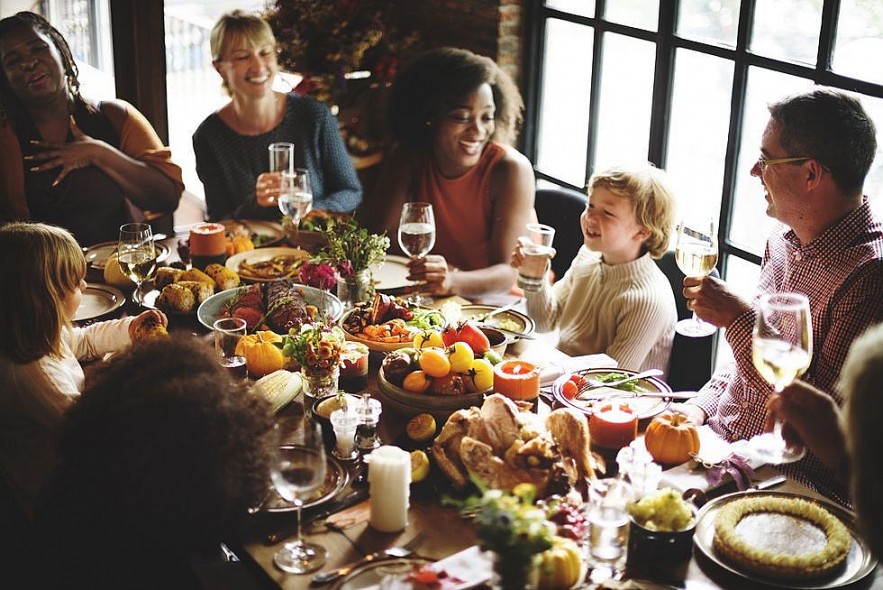 Thanksgiving this year falls on November 25. Photo Getty
"It is sad that all of my America friends have returned home. This year I will celebrate Thanksgiving alone and can only text them messages," West told Zing News.
"During the social distancing period, I saw many of my fellow Americans leave the city to go home or move to another country," West said.
Thanksgiving is celebrated by Americans on the fourth Thursday of November every year. For Americans, it is the time for family gathering.
He recalled the previous holiday seasons when he and his fellow Americans had meals together with pizza, burgers, even Chinese food.
"The food is not traditional dishes of Thanksgiving but as long as we can get together, it does not matter."
West planned to return to the US to celebrate Thanksgiving, Christmas, and New Year but the pandemic suspended his plan.
"I have stayed in Ho Chi Minh City for three holiday seasons and I miss my family so much. I remember my mother often wakes up early to cook turkey dishes. My father slices the meat. My family eats turkey in the whole week afterwards with dishes like turkey bread, turkey stew, turkey salad, turkey soup and many more," he said.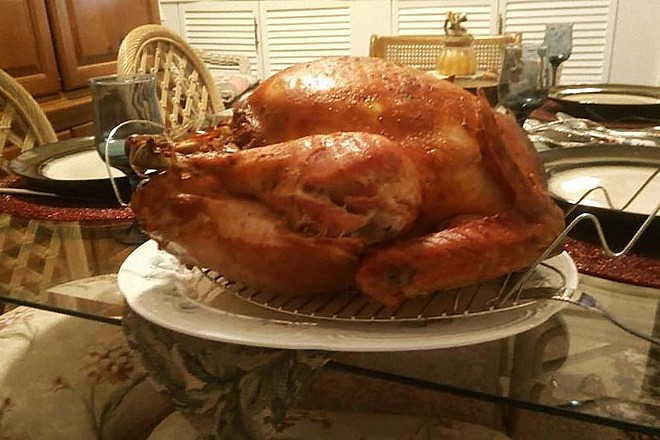 Joshua West said his family often ate a 9-11kg turkey that needs to be cooked in five hours. Photo Joshua West
Staying in Ho Chi Minh City alone, West did not buy turkey for the holiday because it is expensive and he finds it difficult to cook without a dedicated oven and right ingredients.
"The local turkey in Vietnam is not the same as the meat in the US, I don't like it very much," he said.
Bradley Davis, 33 years old has been living in District 1 since October 2020 but he has welcomed four Thanksgiving days in the city.
He has two nationalities of American and Canadian.
"In Canada, we celebrate Thanksgiving in October and in the US, it is in November. I celebrate Thanksgiving twice a year. November 25 this year will be the fourth time I have celebrated Thanksgiving in Ho Chi Minh City," he said.
His first Thanksgiving Day in Vietnam in October 2020 was at a quarantine site. At the second time on November 26 last year, he went out for dining alone with pizza.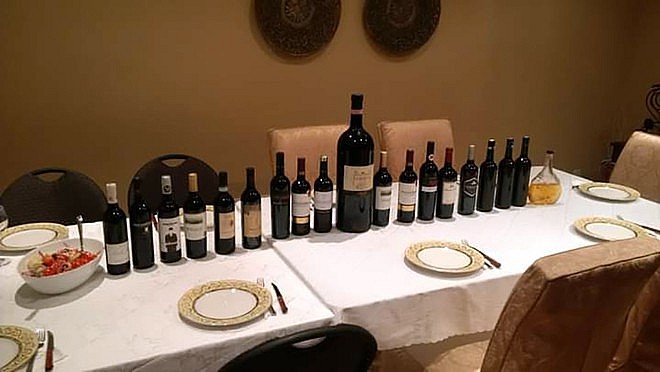 Bradley Davis said Thanksgiving Day was often very cold so in Canada and America, his family drinks wine. In Vietnam, he only needs some beer. Photo Bradley Davis
This year he will get away with his friends on a trip to Bao Loc, Lam Dong.
The trip might make him less homesick but he said "I might suffer from homesickness after the trip when I come back to Ho Chi Minh City."
Thanksgiving is not only for Americans
This year two days before Thanksgiving, Joshua West received an invitation to a party in District 1 with the participation of guests from Vietnam and many other countries.
Although he does not know anyone, West said he would join the party. Each guest will come and donate one thing to the party.
"Strangers will become friends after Thanksgiving," West said.
Not only Joshua West, many American expats living alone in Ho Chi Minh City plan to gather and hold a party this year.
Western restaurants in Ho Chi Minh City are busy preparing Thanksgiving menus to welcome foreign diners.
Truong Hy, an employee of a high-class restaurant in District 1 said "Turkey is an indispensable dish along with cranberry sauce, meat sauce, grilled bacon, mashed potatoes, pumpkin pie, chicken with breadcrumbs. Dishes can be served by table or buffet."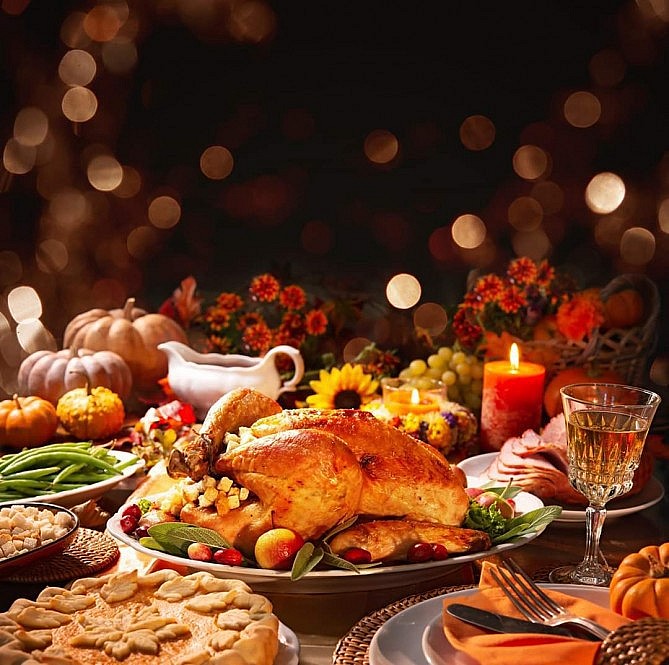 Western restaurants in Ho Chi Minh City offer a full menu of Thanksgiving like turkey and pumpkins dishes. Illustrative Photo phunuvietnam
The foreign guests to the restaurant are families whose members are foreigners, or a couple of a Western husband and a Vietnamese wife or vice versa. There is also a small group of five to 15 people eating together.
Many Vietnamese families also come to the restaurant to enjoy dinner on this day, he said.
He said that Thanksgiving mainly focused on the warmth of the family on the dining table, so the space of restaurants is not sparkly decorated like Christmas.
"This year the restaurant welcomes fewer customers than last year and 2019. We still serve a full Thanksgiving menu to bring a meaningful Thanksgiving for foreigners living far from their hometown," Hy said.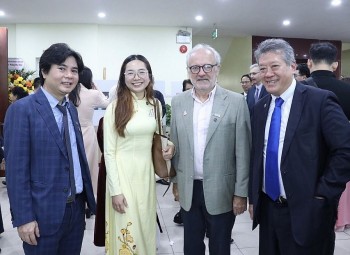 Friendship
Agreeing that the young generation is an important force to promote the friendship between Vietnam and France, many members of the Vietnam-France Friendship and Cooperation Association hope that the Association will hold practical activities to attract the young in its coming term.