Expat Spotlight: Julie Schumacher, Michelle and Mike Beard - Brewing Inclusive Workplaces in Hanoi
"Simple Coffee & Imago Work Social Enterprise" is a story of three American expats who share a common dream of building an inclusive work environment in Vietnam for all people.
The inspiring story of Julie Schumacher, Michelle and Mike Beard first began almost ten years ago. What brought these three California natives to become business partners in a country halfway across the globe from their hometowns is a passion to empower disadvantaged people.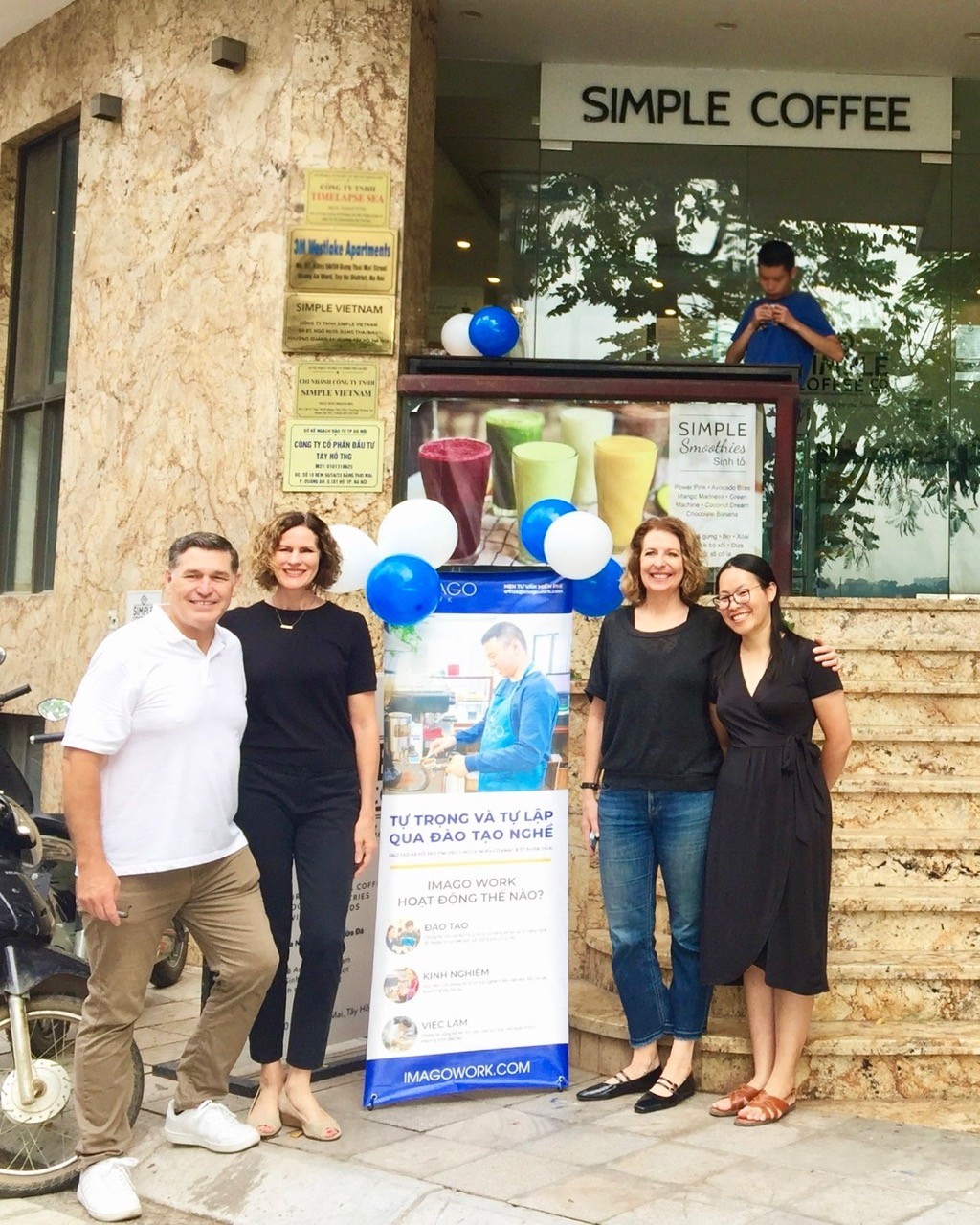 First, second and third from left to right: Mike Beard, Michellie Beard and Julie Schumacher of "Simple Coffee & Imago Work Social Enterprise" (Photo: Simple Coffee).
According to the team, empowering people through "work that brings dignity" is at the core of their business model. Through Simple Coffee and Imago Work Social Enterprise, they want to bring the vision of inclusive workplaces for people with disabilities into reality. This overall vision was based on a different source of inspiration for each member.
For the Beards, they were inspired by their second oldest son, Evan Beard, who has Down syndrome. For Julie Schumacher, coming to Vietnam in 2017 and partnering with Mike was a fresh start after finishing her work in non-profit organizations in many different countries.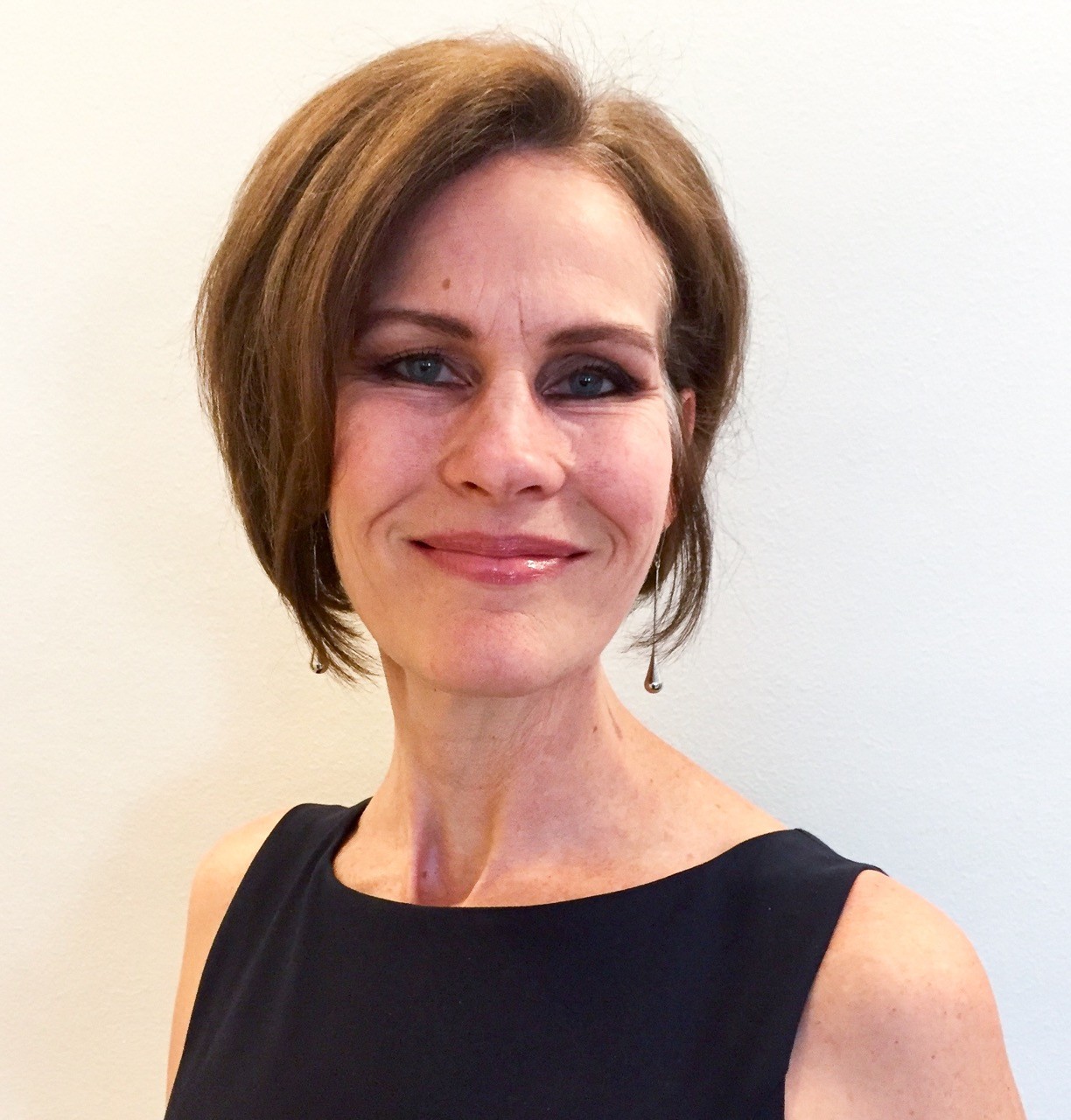 Michelle Beard - Director of Imago Work (Photo: Simple Coffee).
"We were a 100% for-profit retail foreign-owned coffee shop [at the beginning] in 2018. Some of our first experiences working with people with disabilities were through the connection with non-profit organizations in Hanoi like Blue Dragon," said Michelle.
Having the employees with intellectual disabilities and hearing impaired added to their team, Julie, Michelle and Mike learned many valuable lessons. Simple Coffee was opted to be functional as a coffee shop as well as a training space. Mike learned that it is more helpful to have visual aids in the shop. Just a checklist with photos for each part of their jobs, or a recipe with step-by-step photos would make the environment more comfortable.
"By starting to work with them [people with disabilities], we learned from them and they learned from us, about how to create an inclusive environment where people with disabilities and others can work together. We also applied the vocational training model in the US (that our son Evan studied) or in Thailand to Vietnam," said Michelle and Mike.
This learning process helped set the stepping stones for the programs that Imago Work provides for their students today.
"When Imago Work first started, there was a small group of 4 students and 2 teachers. Now, in our 4th year, we have 14 students, and 10 partner businesses. We train social skills and vocational skills. We also connected different companies in Hanoi for job opportunities for people with disabilities as part of their social responsibility," said Michelle.
Simple Coffee and Imago Work Social Enterprise also promote inclusive workplaces by training for the typical workers. In this process, these workers will learn that support is sometimes needed for their special colleagues. At a workplace, people with disabilities will have to face different challenges from those of a typical worker.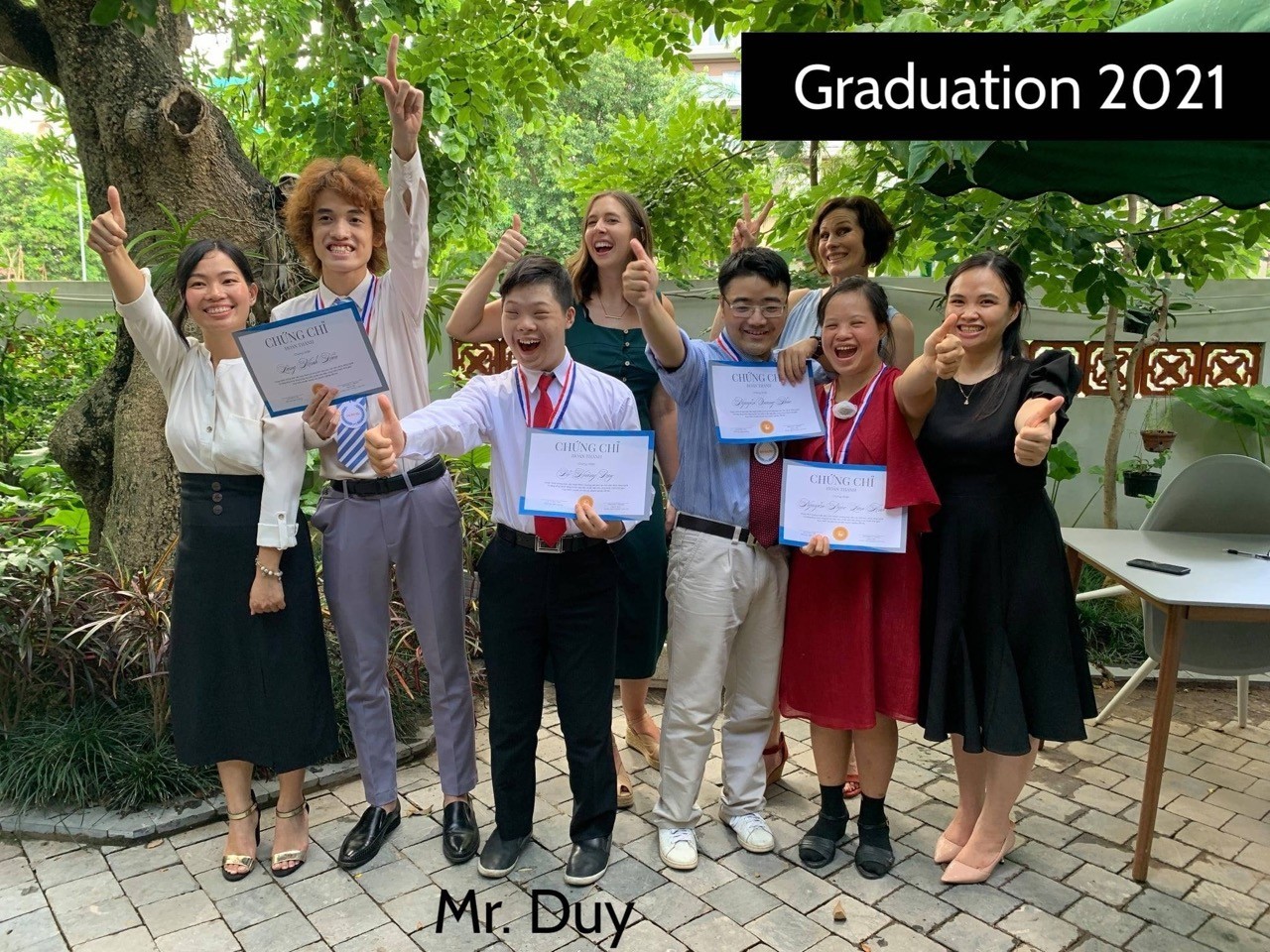 Through the training programs at Imago Work, run by Michelle, the first patch of graduated students included only 4 persons. In 2022, more than double that number of students graduated from the vocational training programs (Photo: Michelle Beard's Facebook).
"Companies need to understand that with people with disabilities in their workplace, the typical workers can learn and benefit from (that are sometimes intangible): empathy, compassion and how to be kind to others," said Michelle.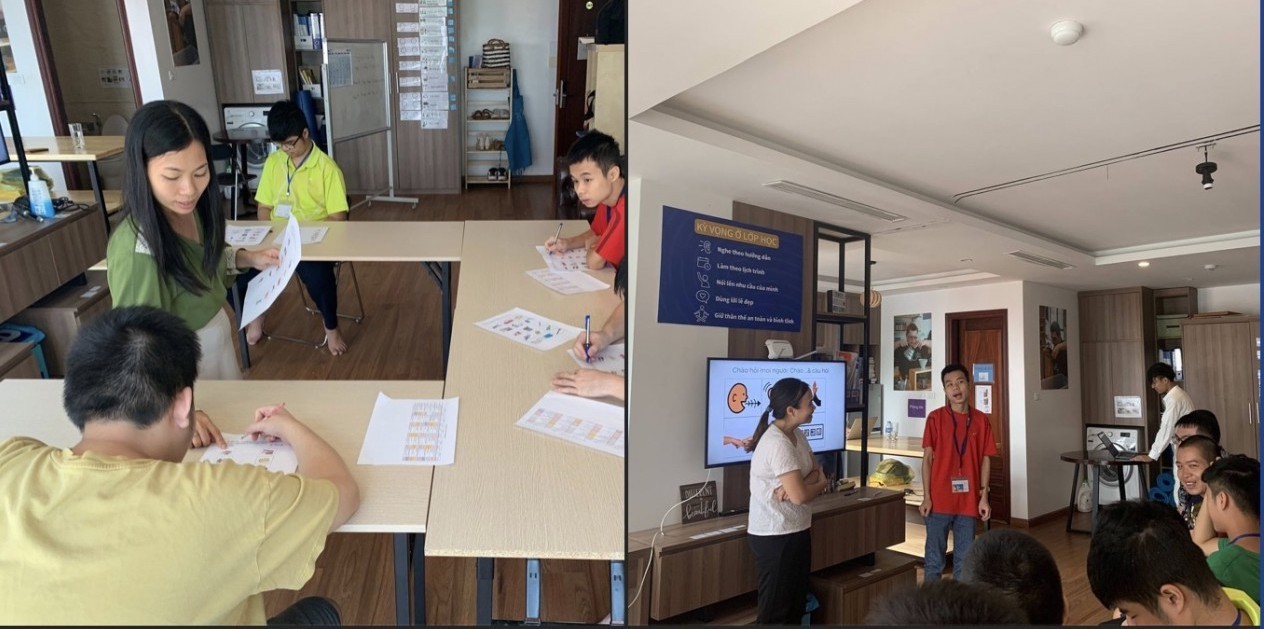 Students learned in classroom and practiced in real work places (Photo: Michelle Beard's Facebook).
Sharing about the adventure in the Vietnamese coffee culture, Simple Coffee's co-owner Mike recalled the major support from Simple Coffee founder, business partner Jason Weimer in Bangkok (Thailand). Two years prior to the opening of the retail coffee shop Jason not only helped Mike lay the foundation for Simple Coffee's wholesale but also shared his expertise in direct trade. Also, they achieved their own unique blends by putting in the extra effort of roasting the coffee in-house. The brand also marked their pioneer place in the local coffee market by bold decisions.
"There are two main types of coffee beans: Robusta and Arabica. When we first moved here, there was almost only traditional-style coffee made with Robusta coffee. Most of the farms in Vietnam also sold only Robusta. We initially started buying high quality Arabica coffee, which was just getting started like a new wave to Vietnamese coffee farms," said Mike.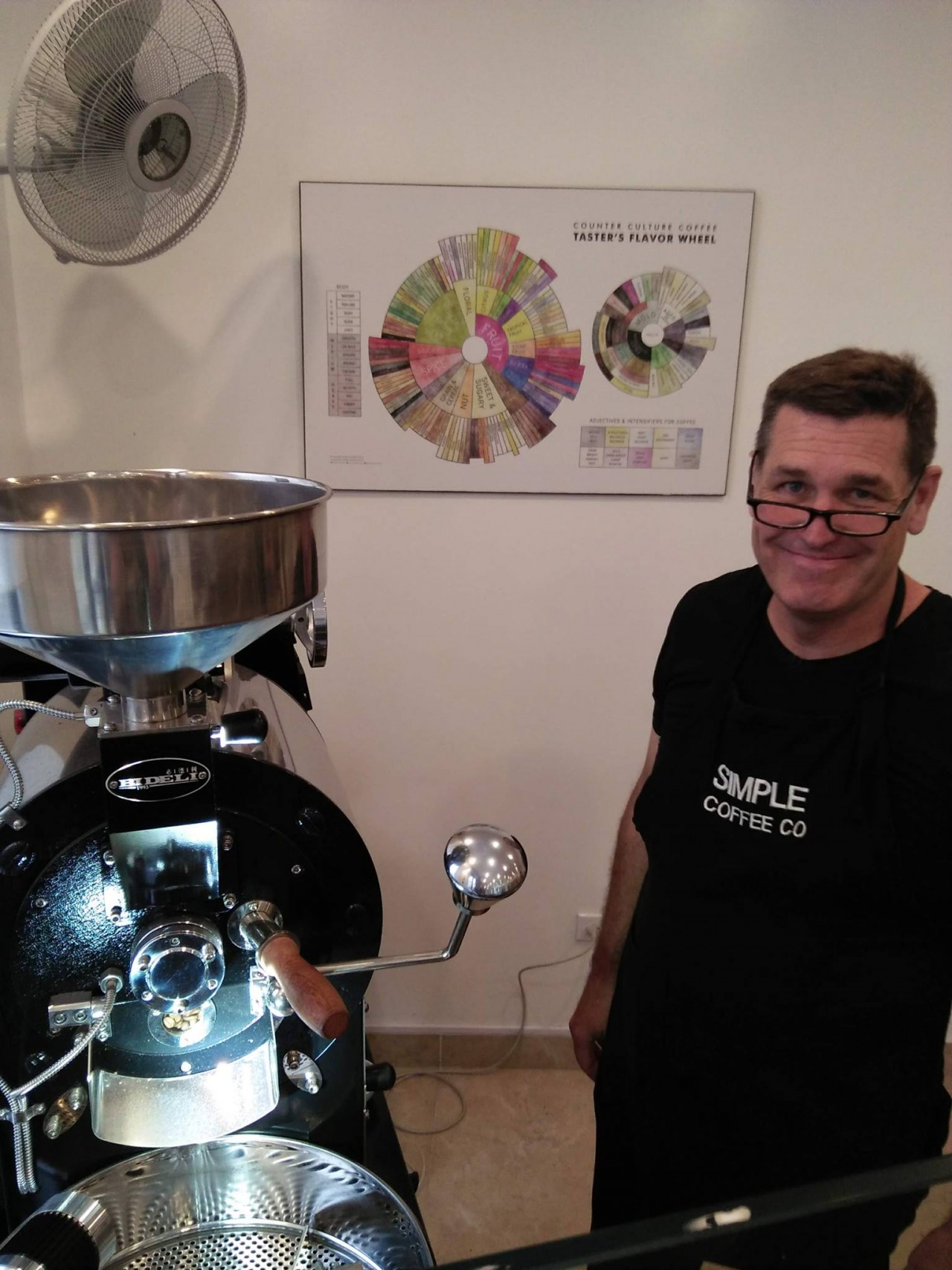 Mike Beard - co-owner of Simple Coffee in Vietnam (Photo: Simple Coffee).
Co-owner Julie added that teamwork and community building are the magic behind the success that their business achieved over the past 5 years. Newly relocated in a different side of Hanoi in Minh Tao Ward (Bac Tu Liem), gaining the status of "the go-to coffee shop of the neighborhood" is on top of their priority list.
"We desire to create a community and want to make everyone feel welcomed and included," said Julie.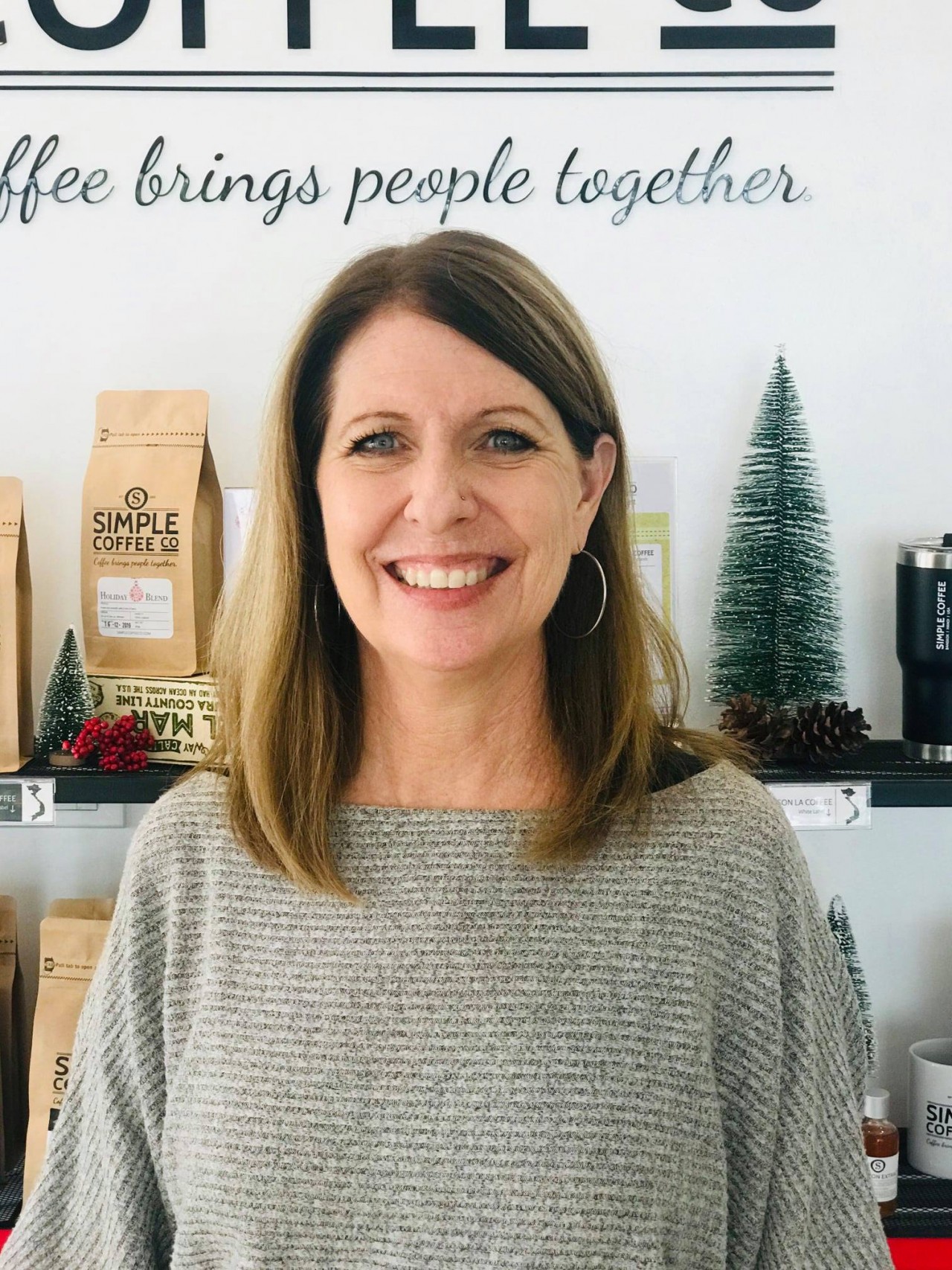 Julie Schumacher - co-owner of Simple Coffee in Vietnam (Photo: Simple Coffee).
A profitable business in a foreign country, a low employee turnover, 20% workers are people with disabilities, the growing numbers of trained students working in different companies,..are all proud facts for Julie, Michelle, and Mike. But the biggest reward in their works is to assist disadvantaged people to live a happy life.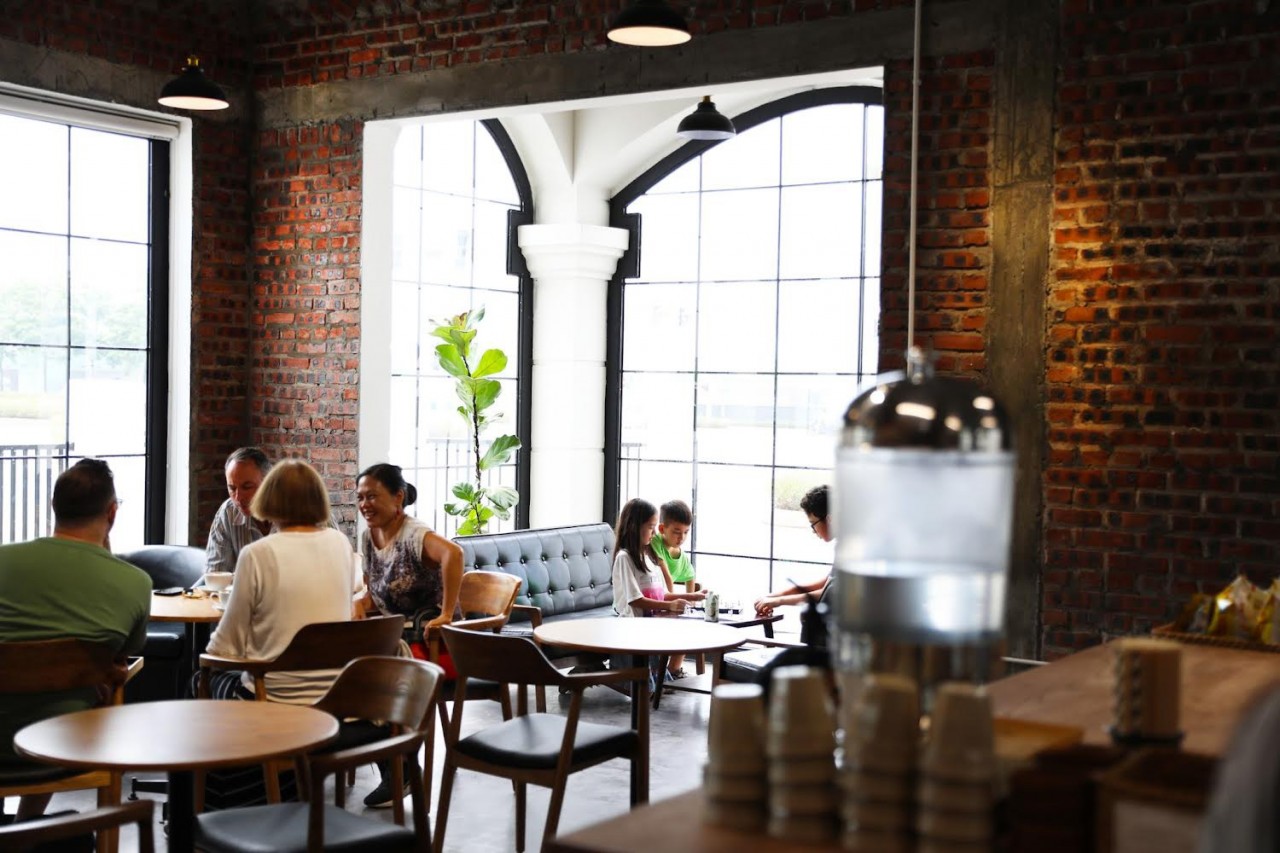 Simple Coffee aims to be a business that engage in community building of their neighborhood, where everyone feel welcomed and included (Photo: Simple Coffee).
"With the vision to be a locally-led coffee shop and vocational training program with Vietnamese people in leadership positions, we are in the process of building that model and mobilizing a movement of inclusive workplaces. Simple Coffee and Imago Work Social Enterprise wants to make a good example for all industries, so we can have inclusive coffee shops, restaurants, hotels, offices....," said Michelle and Mike.
As a monthly series for the Vietnam Times, the Expat Spotlight aims to highlight interesting members of Vietnam's diverse expat community. Be it through travel, charity, business, art, or diplomatic works, these expats have a deep love for Vietnam and wish to see it progress. Stay tuned to learn about the other expats and their various projects. If you would like to nominate someone for a future feature, please message the Vietnam Times via Facebook.