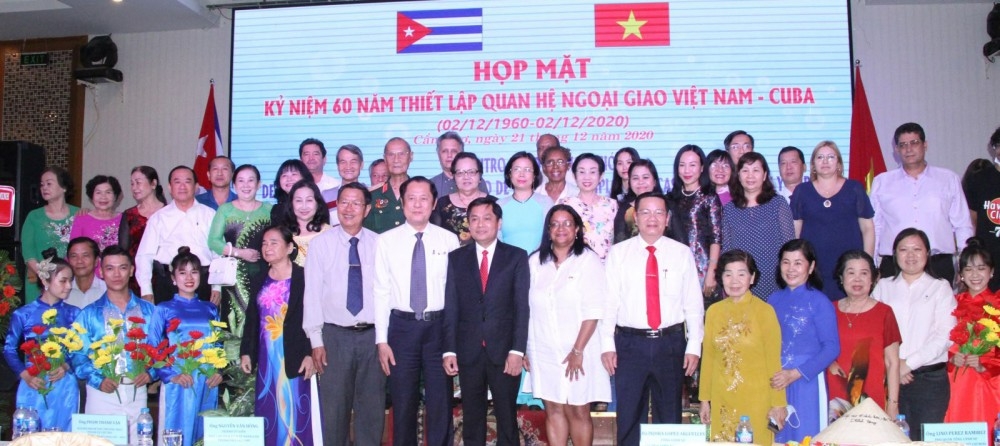 Delegates at the event. Photo: Can Tho newspaper
In the city of Can Tho, a solidarity meeting took place on the occasion of the 60th anniversary of the Vietnam-Cuba diplomatic relations, with the presence of the Consul General in Ho Chi Minh City, Indira López, and Nguyen Van Hong, Vice Chairman of Can Tho city People's Committee along with friendship organizations from neighboring provinces.
Addressing the event, Vice Chairman of the municipal People's Committee Nguyen Van Hong hailed the time-honoured relationship between the two nations.
Can Tho city treasures the friendship and solidarity with Cuba, he said, adding that the city People's Committee always creates all conditions for the Can Tho Union of Friendship Organizations and the city's Vietnam - Cuba Friendship Association to promote their role well, continue to make efforts with the city to maintain and nurture the colloidal solidarity between the people, the two countries and the comprehensive cooperation between the two countries.
Cuban Consul General Indira López affirmed that the 60th anniversary of the establishment of Vietnam-Cuba diplomatic relations is an important milestone in the bilateral relationship and the faithful solidarity between Vietnam and Cuba. The relationship has been further consolidated even in the context of the COVID-19 pandemic.
At the event, the winners of the Vietnam-Cuba Friendship painting contest for children were awarded, with 11,000 paintings received, and 46 among 250 finalists being awarded.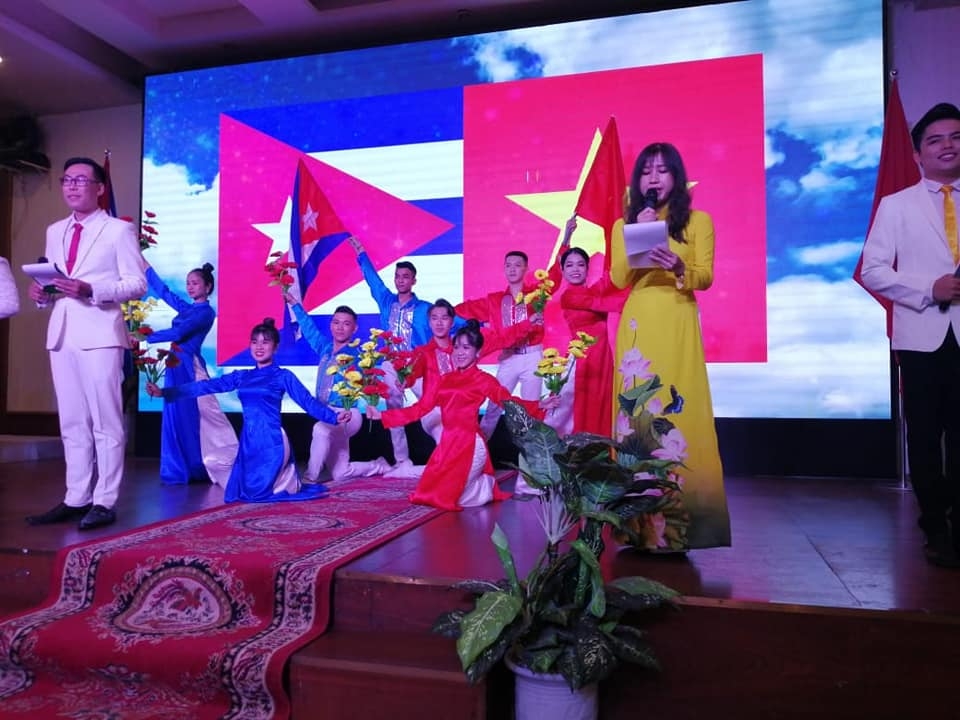 Art performance at the event. Source: Cuban Embassy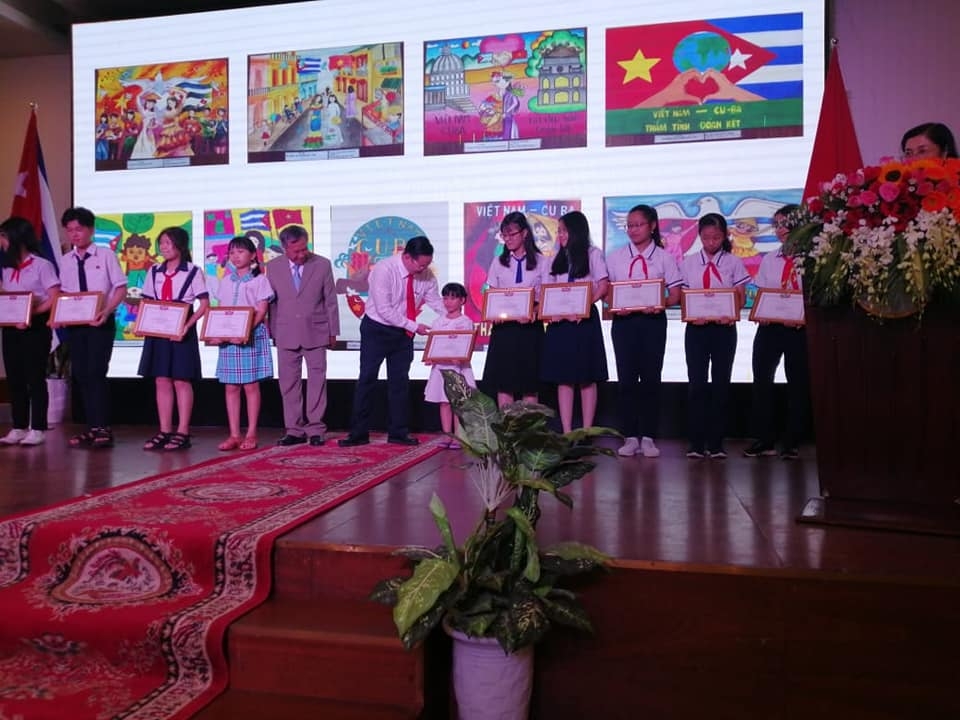 Winners of the Vietnam-Cuba Friendship painting contest for children were awarded. Source: Cuban Embassy
On December 2, 1960, the Cuban and Vietnamese Governments established their diplomatic relationship, ushering in a new chapter of their friendship. Cuba was the first nation to form a Committee for Solidarity with South Vietnam, the first country in Latin America to have established diplomatic ties with Vietnam, and also the first in the Western hemisphere to receive Vietnamese students.
Bilateral cooperation has been expanded in numerous sectors such as agriculture, industry, construction, trade, investment, culture, education, science and technology.
Trade between the two countries stood at 226.81 million USD in 2019, including 221.62 million USD in exports from Vietnam. The figure reached 102 million USD in the first 10 months of this year, with 100 million USD being Vietnamese shipments.
Rice, coffee, chemical products, apparel, and footwear are major exports, with the country primarily importing vaccines and pharmaceuticals from Cuba.
Vietnam has four investment projects worth tens of millions of USD licensed in Cuba, including two already operational and others still in preparation./.
Hannah Nguyen