European Film Festival 2020 to kick off from Nov 20
European Film Festival in Vietnam 2020: Europe on Silver Screen will be organized in Hanoi, Hue, Ho Chi Minh city and Can Tho.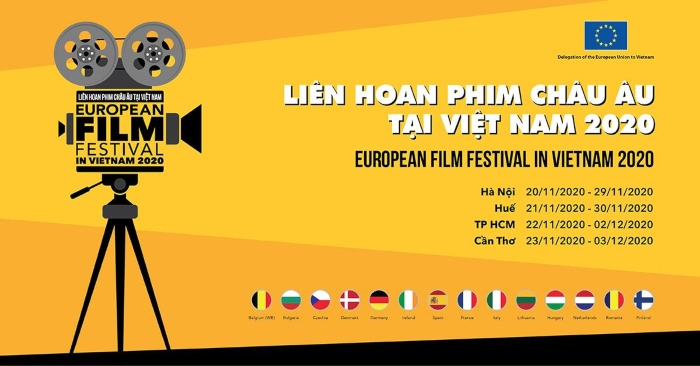 European Film Festival in Vietnam 2020
The European Film Festival is dedicated to offering Vietnamese people fascinating movies from Europe, the birthplace of cinematography and home to a number of prestigious international film festivals. The festival showcases Europe's rich cinema heritage, diversified culture and contemporary creativity.
According to the organizers, there are several special factors in the festival this year. This is the 20th year the European Film Festival has been introduced in Vietnam. This festival is also organized to celebrate the 30th anniversary of the establishment of the EU-Vietnam diplomatic relations.
This edition of the festival is taking place in an unpredictable context of the outbreak of COVID-19, which has caused disruption all over the world. Thus, through 13 fascinating movies from 14 European countries, the festival is expected to convey a message: Even though there are failures, loneliness and loss, we need to strive as we have love and hope towards a brighter future.
With several national and international award-winning films targeting different groups of audiences from children, youth to adults, the festival is expected to offer Vietnamese movie lovers an interesting and entertaining experience.
Some of the films to be screened are "That time of the year" from Denmark, "Louis by the shore" from France, "Perfect stranger" from Italy, "The silence of others" from Spain and "Mr Twister at the pitch" from the Netherlands.
Organized by the EU Delegation to Vietnam under the support of the European Public Outreach Program (EUPOP) with the participation of the EU Member State embassies and European Cultural Centers in Vietnam, this 20th edition of the Festival will take place from November 20 to December 3.
Apart from the traditional locations of Hanoi, Ho Chi Minh City and Hue, this year, for the first time the Festival is brought to the Mekong Delta city of Can Tho. The screening venues include the National Cinema Center in Hanoi, Cinestar Cinema in Hue, Cinestar Quoc Thanh Cinema in HCMC, and Lotte Ninh Kieu Cinema in Can Tho.
Detailed information about the festival including film synopsis, screening schedules and where to get free-of-charge tickets, etc can be found in this link: https://eff2020.engage.eu/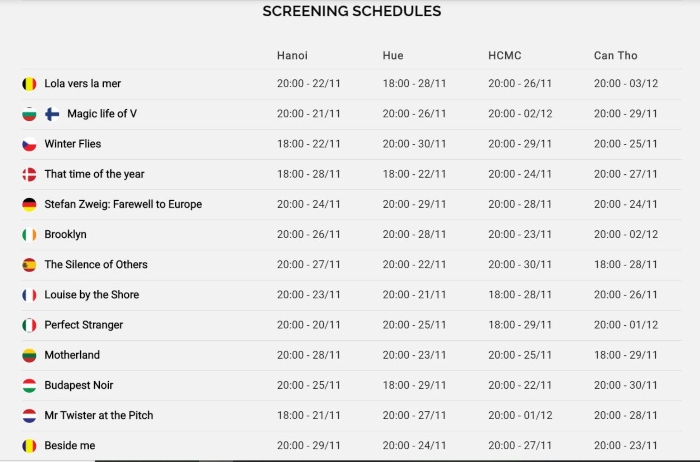 Screening schedules.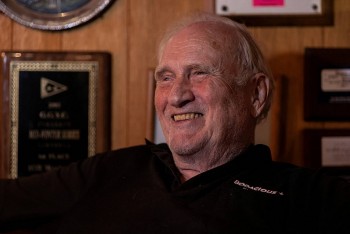 World
Alain Aspect, John F. Clauser, and Anton Zeilinger have won this year's Nobel Prize in physics for their work in quantum mechanics, Sweden's Karolinska Institute announced on Tuesday.