Antique hues of hundred-year-old destinations in Vietnam
Besides the spectacular natural scenery and friendly people, Vietnam owns hundred-year-old destinations imbruing the ancient hues.
Long Bien Bridge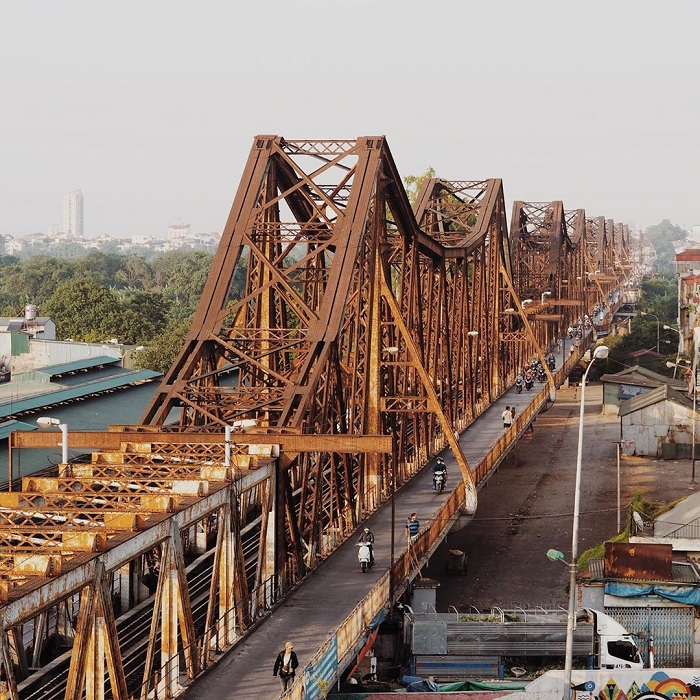 Photo: steph_eastonpr/ via Du lich Vietnam
The capital city of Hanoi has long been a magnetic destination for both domestic and international tourists. It is home to Long Bien Bridge, a history witness during the nation's resilient years of war.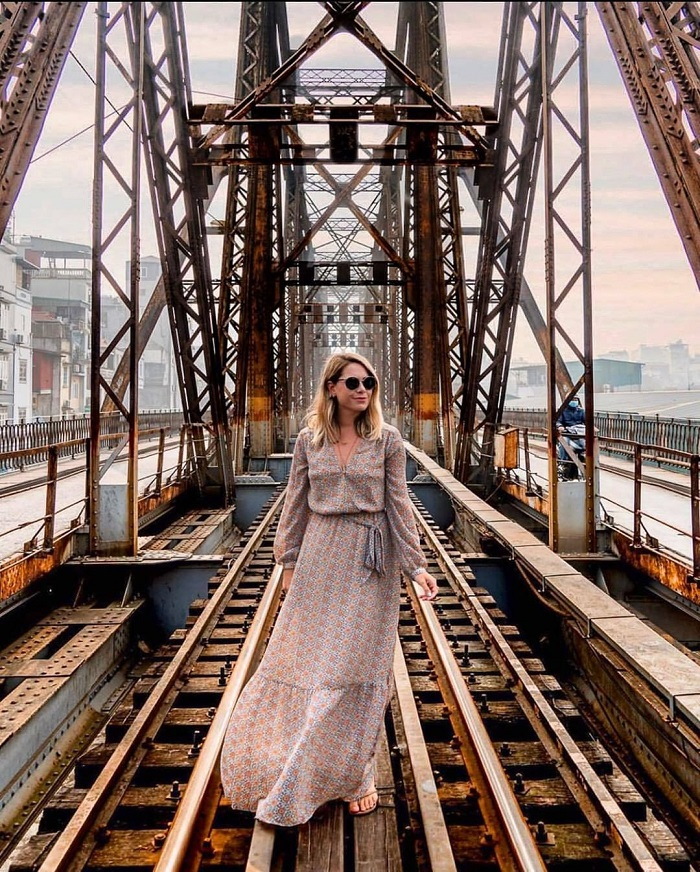 Photo: forevervacationtravel/ via Du lich Vietnam
Long Bien Bridge spans the Red River, connecting the two districts of Long Bien and Hoan Kiem holding the historical timeless values, according to Du lich Vietnam (Vietnam Travel).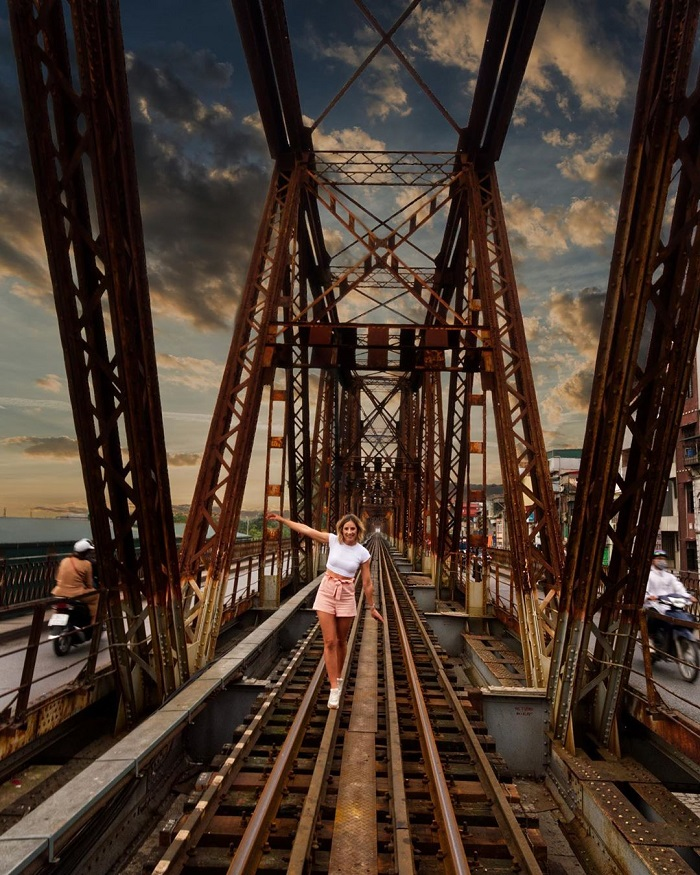 Photo: janakrstn/ via Du lich Vietnam
This bridge was built by the French from 1898 to 1902 under the period of Governor-General of Indochina. Long Bien Bridge is 2290 meters in total length and possesses distinguished architecture with the railway amidst the bridge and the lanes of motorbikes and pedestrians on two sides.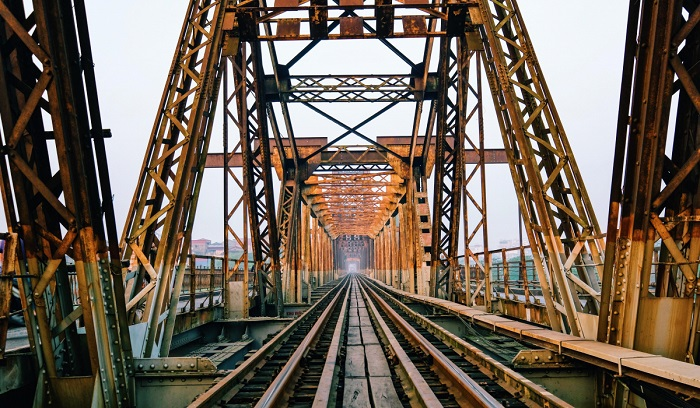 Photo: lotussia/ via Du lich Vietnam
Time passing, although the bridge has been rusty, it is solid. Long Bien Bridge has become an endless inspiration among both poets and photography enthusiasts.
Duong Lam ancient village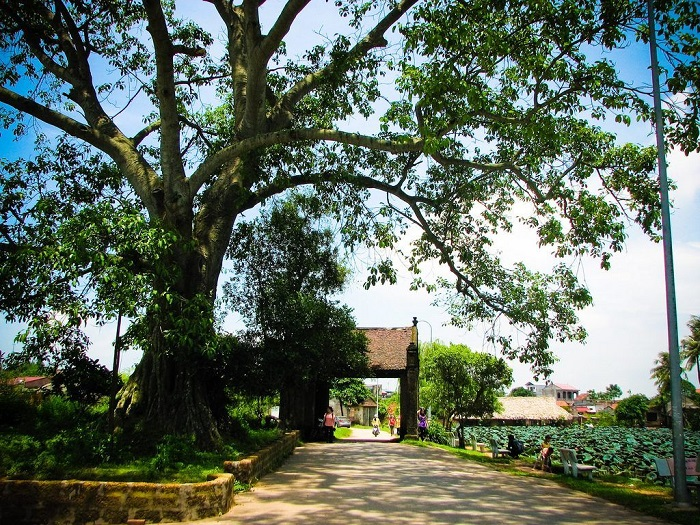 Photo: dulich24/ via Du lich Vietnam
Duong Lam ancient village is located in Son Tay town, about 44 km from the city center of Hanoi. In the past, Duong Lam was the convergence of many different villages, namely Mong Phu, Cam Thinh, Dong Sang, Doai Giap, and Cam Lam.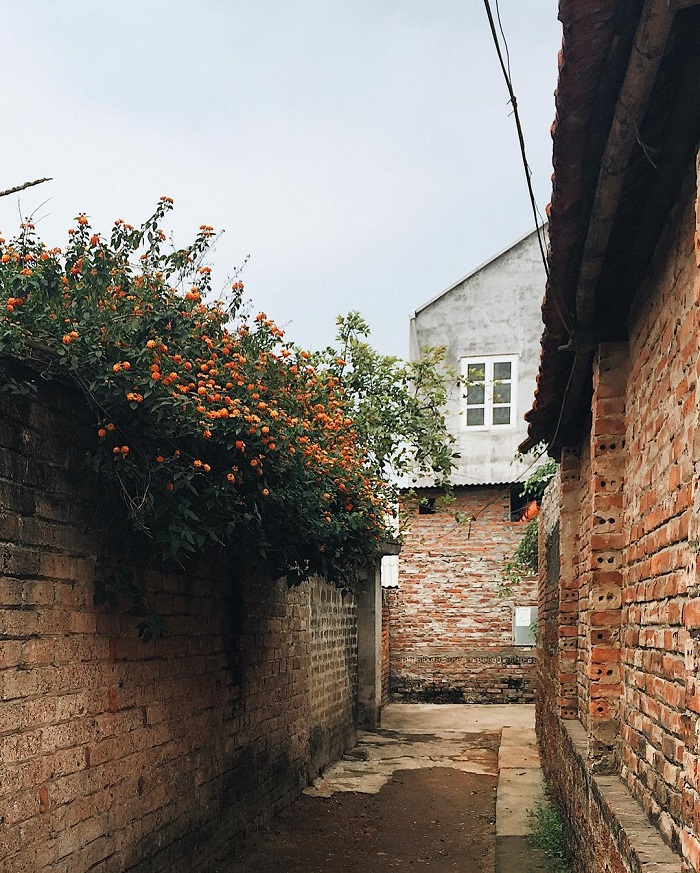 Photo: vinhdo_/ via Du lich Vietnam
It can be said Duong Lam ancient village retains the outstanding cultural traits of the village in Northern Vietnam. The images of well, banyan tree, the communal house, etc make us reminisce about the old rural life.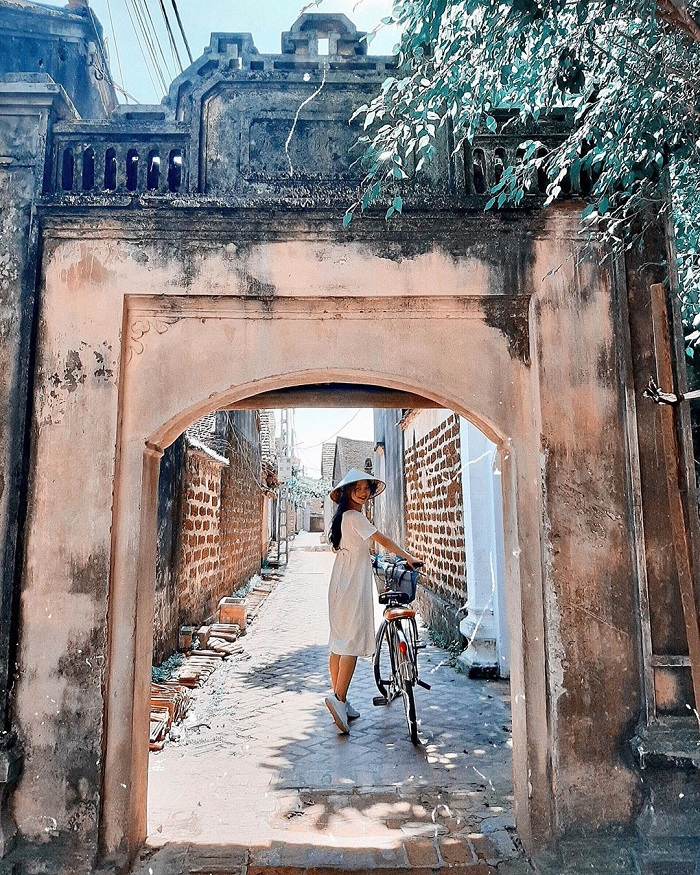 Photo: nhung_gau93/ via Du lich Vietnam
In 2006, Duong Lam became the first ancient village in Vietnam to be recognized as the National Historical and Cultural Relic. There are a total of 956 traditional houses here with mossy walls as well as clean and shady roads.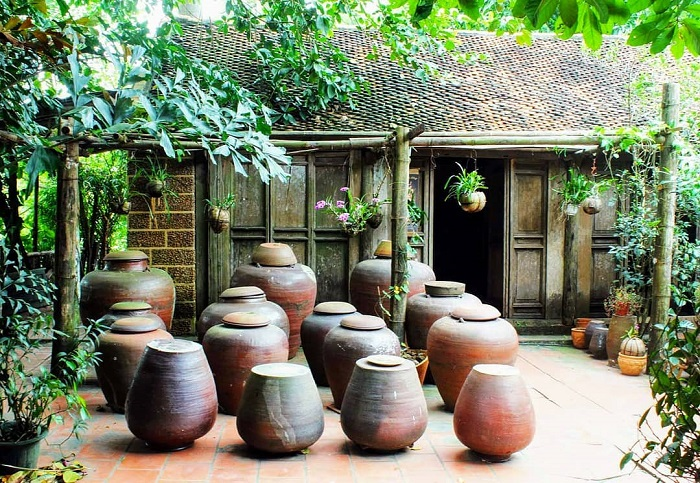 Photo: fionatravelsfromasia/ via Du lich Vietnam
Phung Hung temple, ancient wells, Mong Phu communal house, etc are among not-to-be-missed places at Duong Lam ancient village where are all well-preserved by the locals.
Besides admiring the antique beauty of the village, tourists can have the chance to enjoy many specialties such as peanut candy, sesame candy, soy sauce, and traditional wines.
Hung Nghia Cathedral, Nam Dinh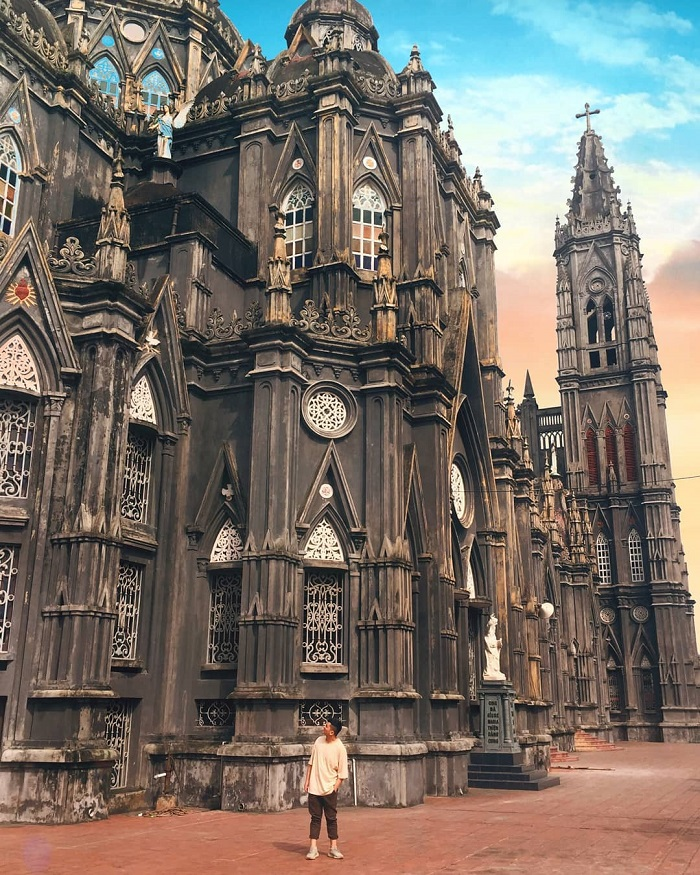 Photo: lv_chau/ via Du lich Vietnam
Hung Nghia Cathedral is located in Hai Hung Commune, Hai Hau District, about 30 km from the city center of Nam Dinh. It was built in 1927 in the Gothic architectural style of France and Spain.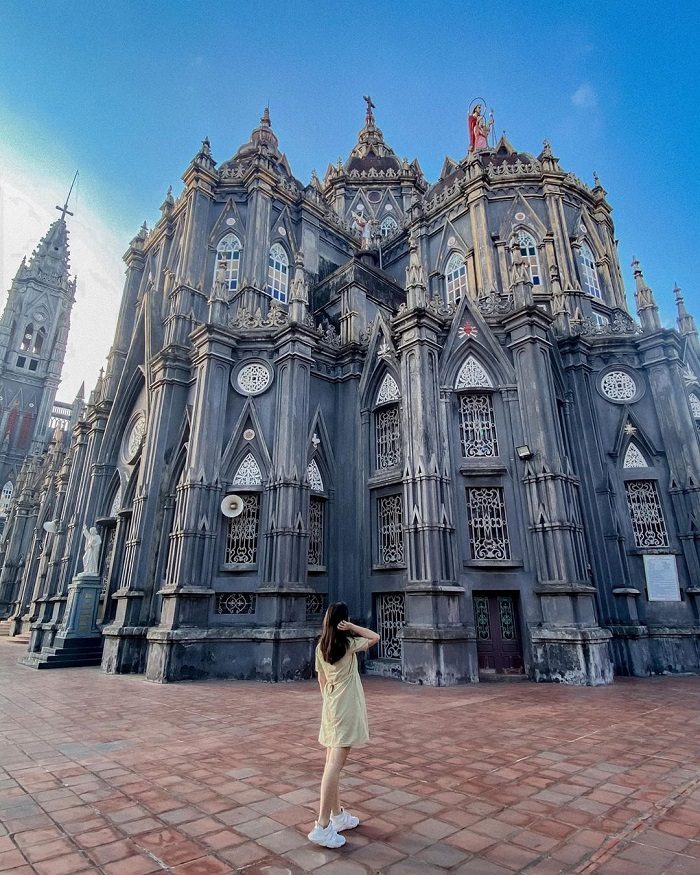 Photo: vyy.2109/ via Du lich Vietnam
The typical gray hue creates a mysterious beauty for the church. It is even said to look like the Hogwarts castle of Harry Poster film. Any corner at the church can produce perfect check-in photos.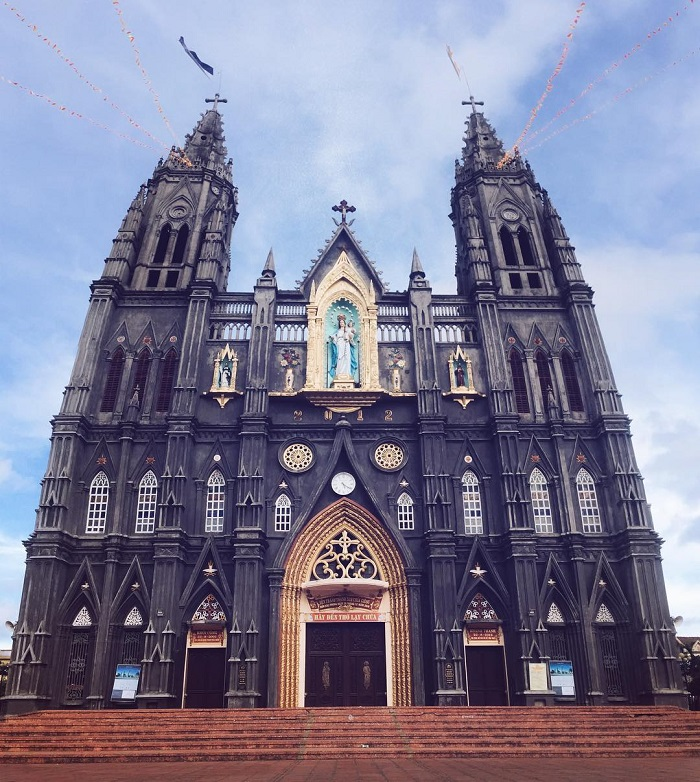 Photo: ten_taste/ via Du lich Vietnam
Thanks to its ancient beauty, Hung Nghia Cathedral has become a premier "must-visit" destination among youngsters when traveling Nam Dinh City.
Ke Ga Lighthouse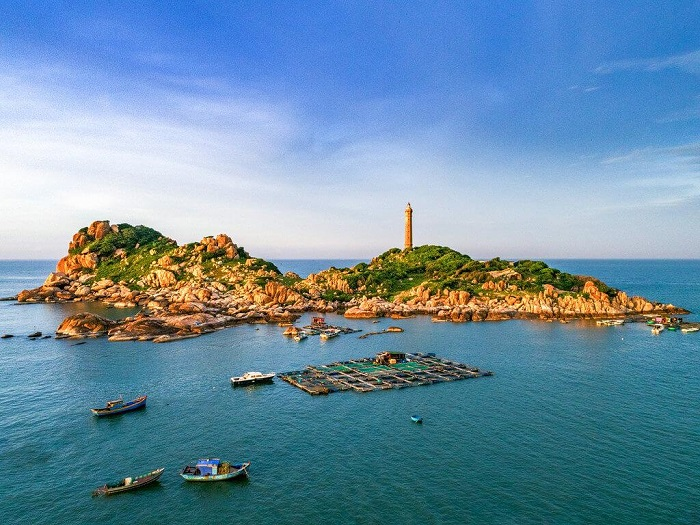 Photo: Viettravel/ via Du lich Vietnam
Ke Ga Lighthouse is considered as the oldest lighthouse not only in Phan Thiet but also in Southeast Asia. It is situated on Hon Ba Island, Tan Thanh commune, Ham Thuan Nam district, Binh Thuan province, and boasts serene charm that cannot be found anywhere else.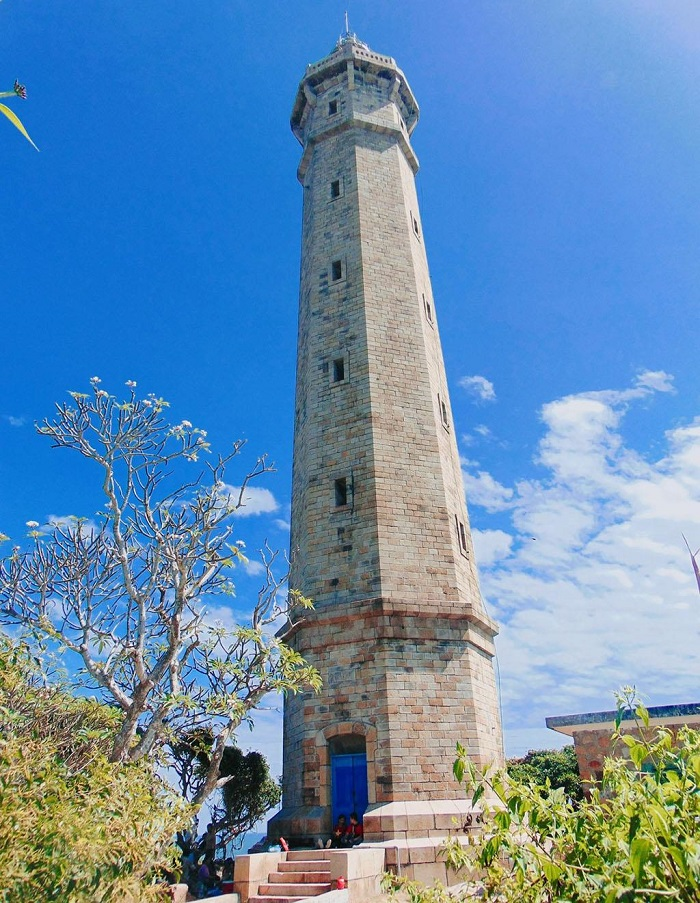 Photo: Wiki Travel/ via Du lich Vietnam
The lighthouse was built by the French helping the ships determine the position when moving on sea. With the age of more than 120 years, this architectural work is like a "living document", majestically standing amidst the vast sea.
Standing on the top of the lighthouse, tourists can capture in their eyes the whole vista of the blue sea. The sole way to reach here is by motorboat or basket boat. From a distance, tourists can see the lighthouse rising up to the sky.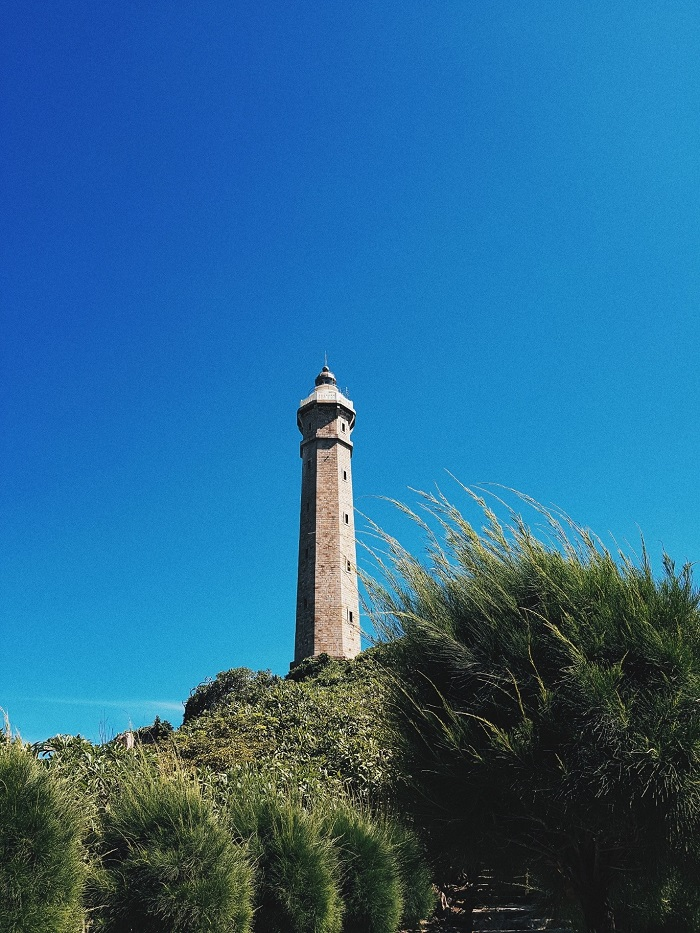 Photo: didaudulich/ via Du lich Vietnam
As an off-the-beaten-track destination, Ke Ga Lighthouse has not offered entertainment activities. Nevertheless, travelers will certainly be offset by its magnificent beauty.
Cau Dat tea hill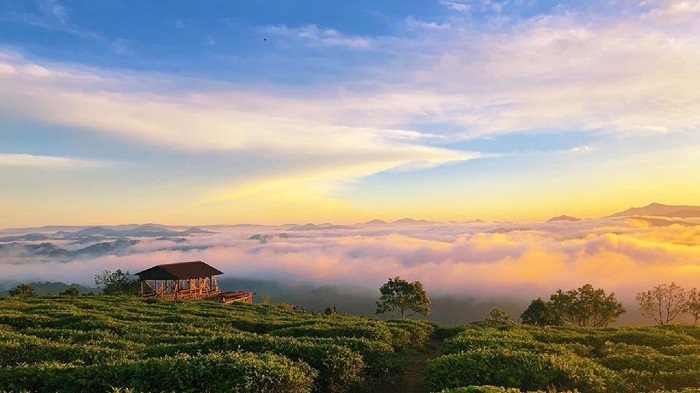 Photo: dulichtoday/ via Du lich Vietnam
Coming to Da Lat city, in addition to romantic cafes, green pine hills, or tourist resorts, don't miss out on the opportunity to visit Cau Dat tea hill which has existed for more than one hundred years old and about 20 km from the center of Da Lat City.
This tea hill covers an area of ​​about 220 hectares and has recently been a hot check-in place for young people.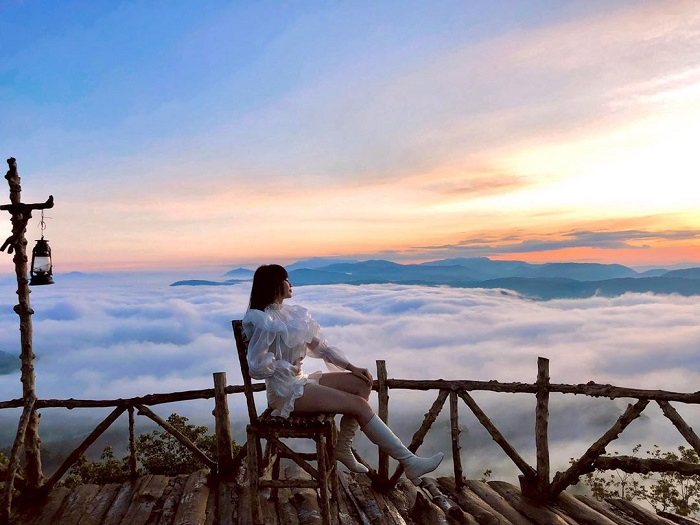 Photo: Pressonline/ via Du lich Vietnam
Though this hundred-year-old destination is not an architectural work, it promises to bring you countless memorable experiences. After a long journey of traversing passes, tourists will enjoy the cool and fresh atmosphere of the tea hill. The rows of tea stretch out to the horizon creating an incredibly romantic scene.
Located at an altitude of 1650 meters above sea level, Cau Dat tea hill is also an ideal place to hunt clouds. In the early mornings, when the sun is still deep into the sleep, the whole tea hill is engulfed in dense mist resembling the real-life fairyland scenery.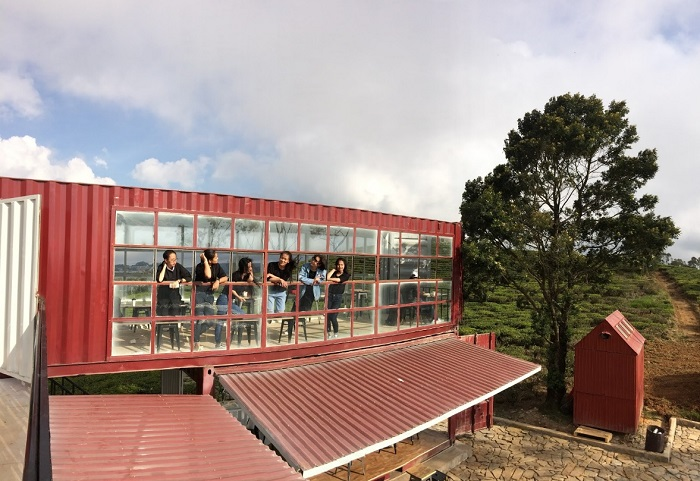 Photo: caudatfarmstay/ via Du lich Vietnam
Container cafe is a "must-visit" place in Cau Dat tea hill. From this coffee shop, visitors can admire the whole view of the tea hill. Moreover, it serves customers with fresh cups of tea from Cau Dat Farm.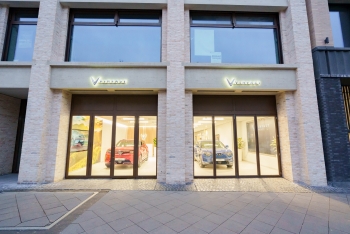 Economy
VinFast has officially opened its first two VinFast Stores in Cologne, Germany, and Paris, France.