Dynamic Hanoi and Ho Chi Minh City in impressive photos
In recent years, both Hanoi and Ho Chi Minh City have rapidly developed with skyscrapers, immense boulevards, and impressive public works. Let take a look at the magnificent architectures of two cities.
The capital city of Hanoi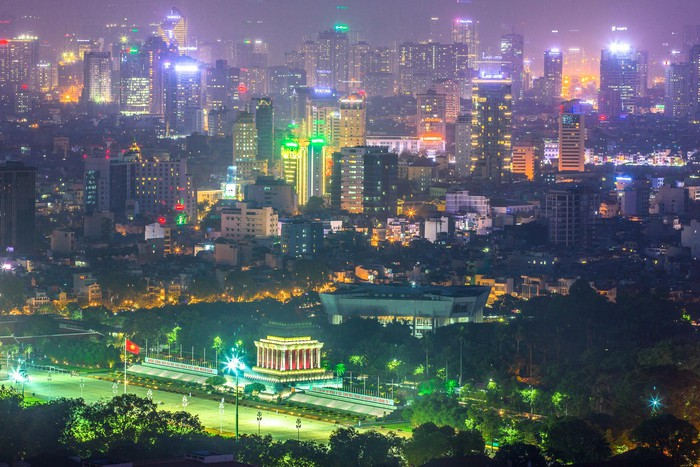 Photo: Zing News
Ba Dinh Square, the country's largest one, is located on Hung Vuong Street and in front of Ho Chi Minh Mausoleum. This place is associated with many important events of the country. On September 2, 1945, here, President Ho Chi Minh read the Declaration of Independence establishing the Democratic Republic of Vietnam, according to Zing News.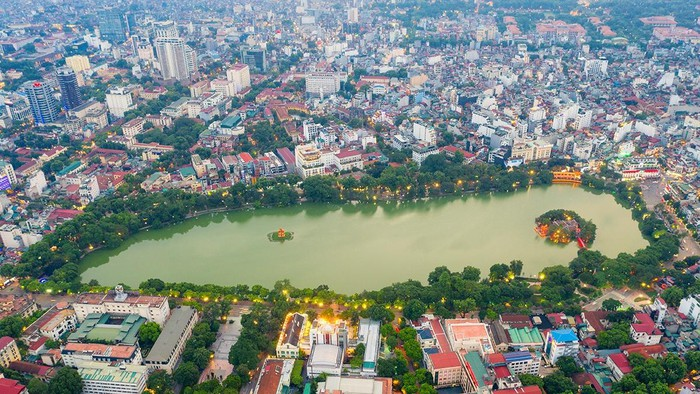 Photo: Zing News
Sword Lake with Turtle Tower and Ngoc Son Temple in Hoan Kiem District. Surrounding the lake are the streets of Dinh Tien Hoang, Le Thai To, and Hang Khay.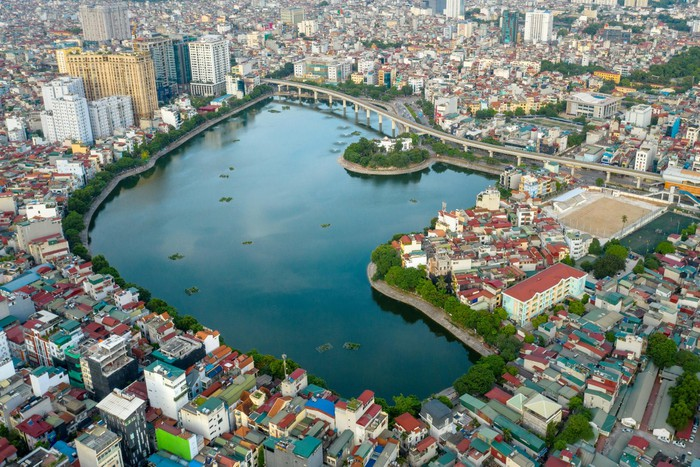 Photo: Zing News
Hoang Cau Lake belongs to Dong Da district, where the Cat Linh - Ha Dong urban railway runs through. This is one of the areas with expensive real estate prices in Hanoi.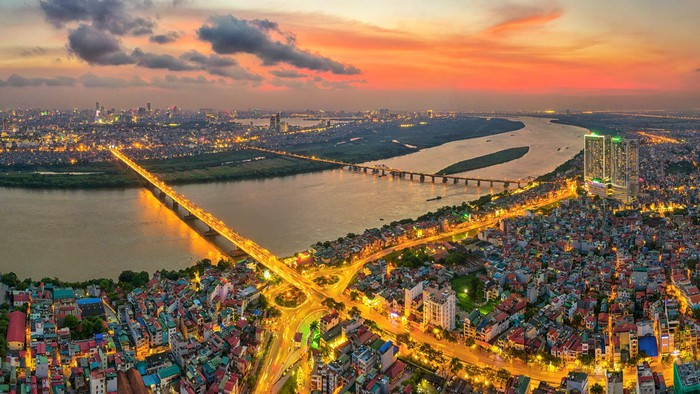 Photo: Zing News
Red River, Chuong Duong, and Long Bien Bridge. This side of the Red River lies Hoan Kiem district and the other one is in Long Bien district.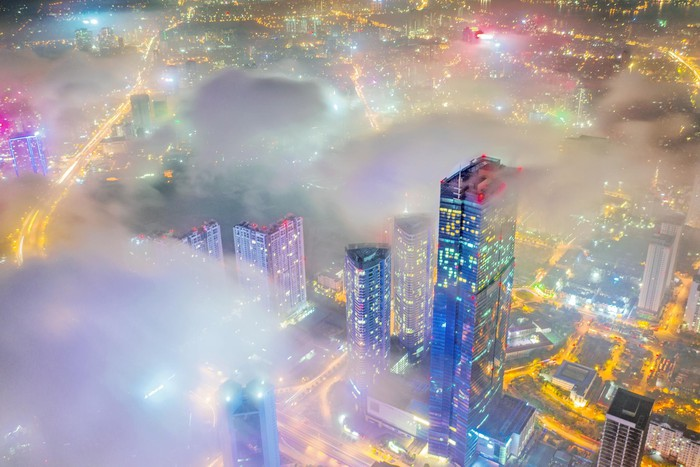 Photo: Zing News
Keangnam Landmark 72, located in the southwest of the city, is the second tallest building in Vietnam. It covers an area of 300,000 square meters and is considered as a symbol of the country's economic growth, especially in the construction as well as the service industry.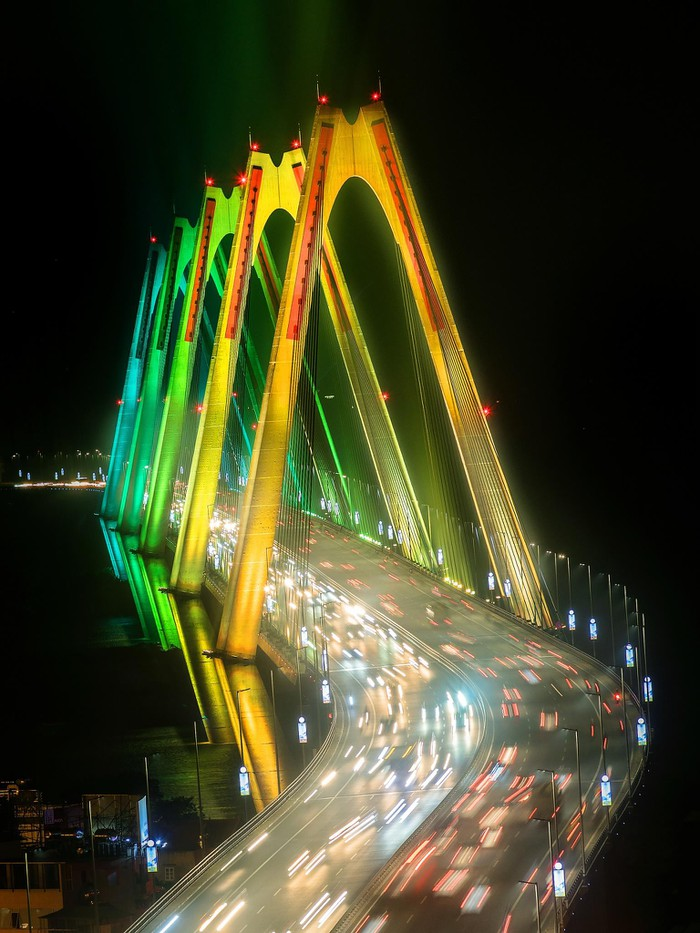 Photo: Zing News
Nhat Tan Bridge is the second largest cable-stayed bridge in Vietnam. As one of the 7 bridges spanning the Red River, Nhat Tan Bridge connects Tay Ho district with Dong Anh district.
Photo: Zing News
The three-floor Trung Hoa intersection links the center of the city with areas to the west and north.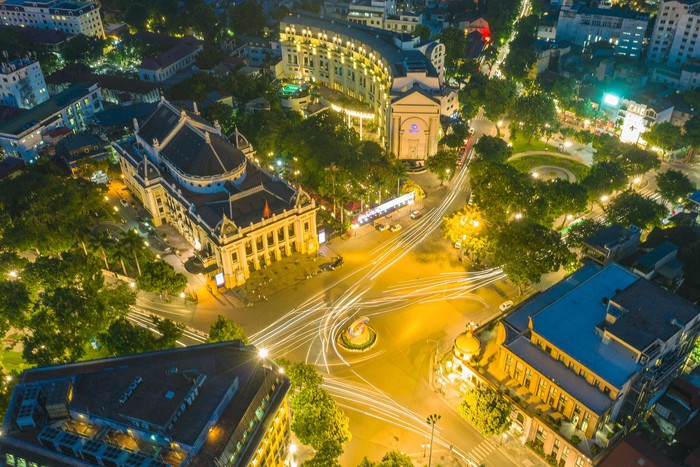 Photo: Zing News
August Revolution Square (or 19/8 Square) is situated in front of Hanoi Opera House. On August 19, 1945, there was a great rally taking place here which was then turned into a demonstration of force and armed activities to overthrow the government, opening for the general uprising of the August Revolution nationwide.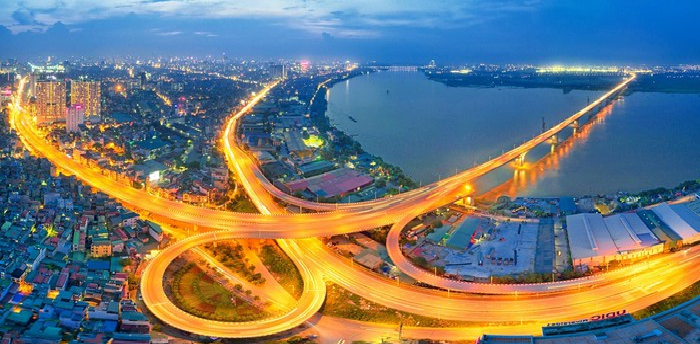 Photo: Zing News
Vinh Tuy Bridge spans the Red River, connecting Hai Ba Trung and Long Bien district. The bridge is recognized as a major transportation project in Hanoi.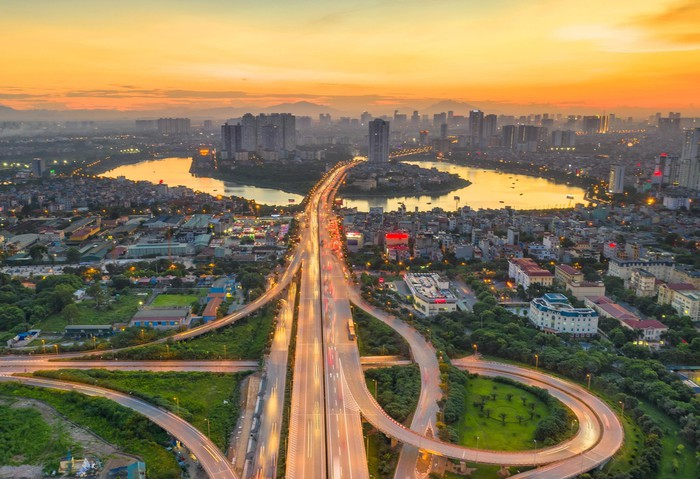 Photo: Zing News
A modern flyover highway passes above the Linh Dam Peninsula on Belt Road No.3.
Ho Chi Minh City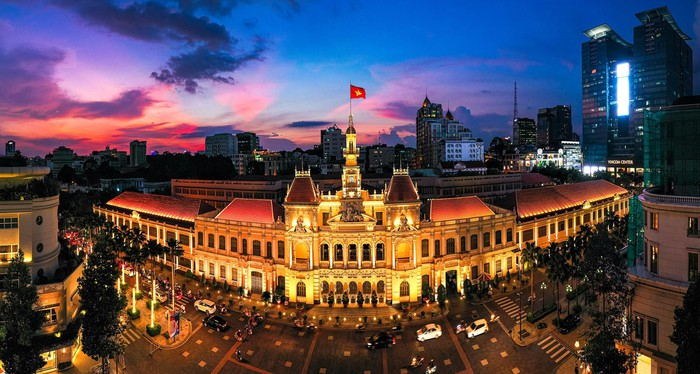 Photo: Zing News
HCM City People's Committee headquarters was built between 1898 and 1909 by architect Femand Gardès. The building's architecture is the harmonious blend of Italian and French cultures in the period of Renaissance.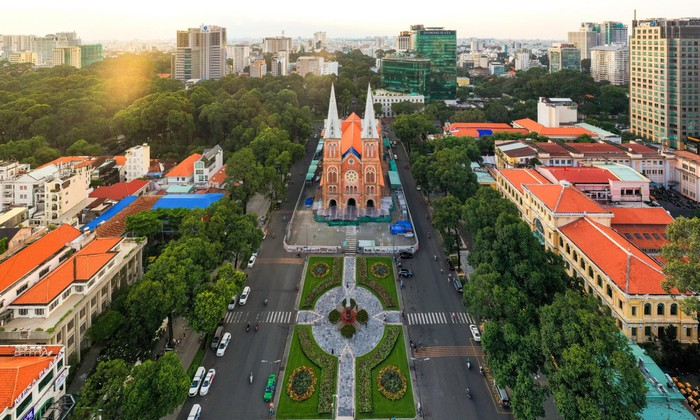 Photo: Zing News
Notre-Dame Cathedral was built between 1863 and 1880 by French colonists in District 1, the hub of the southern city.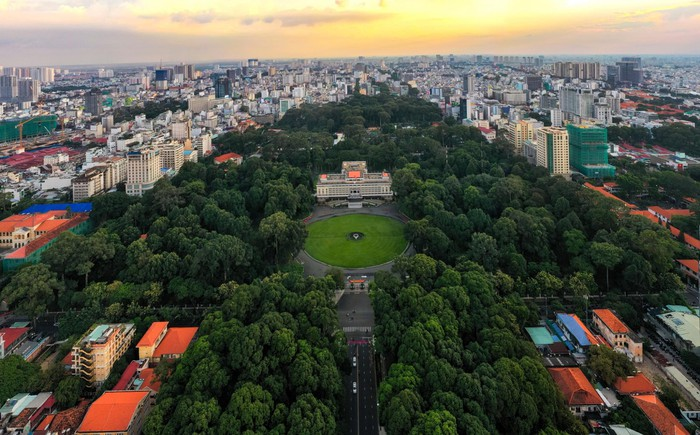 Photo: Zing News
Independence Palace is one of the renowned historical monuments of Ho Chi Minh City, covers a total of 18 hectares at 106 Nguyen Du Street in District 1.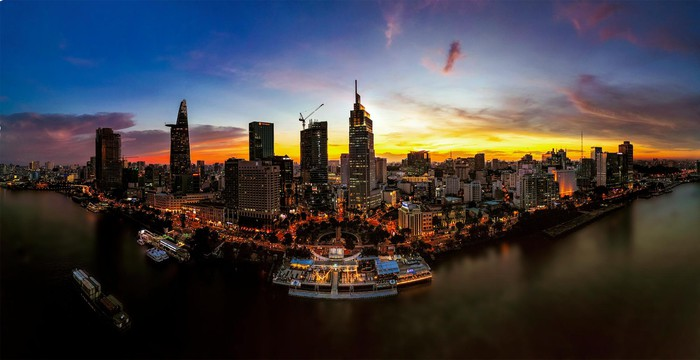 Photo: Zing News
In the heart of Ho Chi Minh City is an array of skyscrapers such as Bitexco, Vietcombank Tower, Saigon Times Square, and the Hilton Saigon.
Photo: Zing News
Phu My Bridge is the largest cable-stayed one in Ho Chi Minh City, spanning the Saigon River, connecting District 2, District 7, and District 9. It was built in September 2005 and inaugurated on September 2, 2009.
Photo: Zing News
Landmark 81 is one of the tallest buildings in the world, with a height of 461.3 meters. Residents here live a high-end lifestyle with sky bars, cigar lounge, and 360-degree observatory.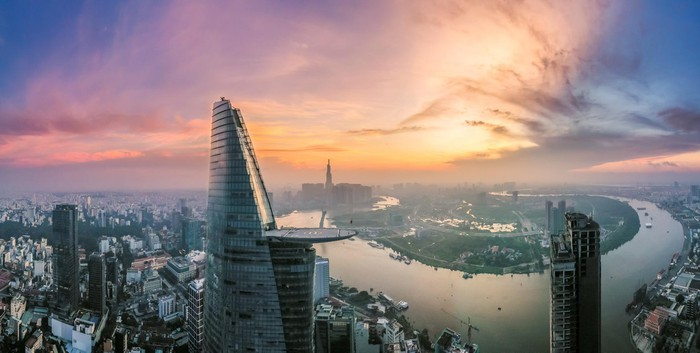 Photo: Zing News
Bitexco, the second-highest building in Ho Chi Minh City, was constructed in May 2004 and inaugurated on October 31, 2010. It is inspired by the image of a lotus bud rising to the sky, representing the national aspirations.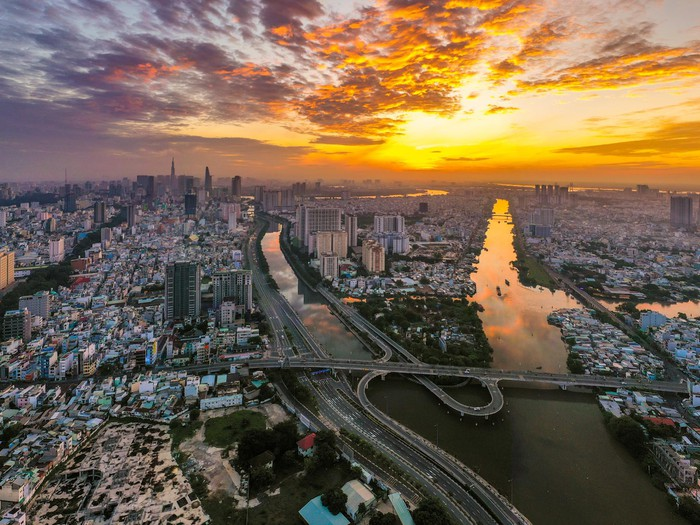 Photo: Zing News
Vo Van Kiet Street was inaugurated on September 2, 2009, with a total length of 13,428 km in phase 1. Along with Mai Chi Tho and Pham Van Dong streets, this is one of the three most beautiful boulevards in Ho Chi Minh City.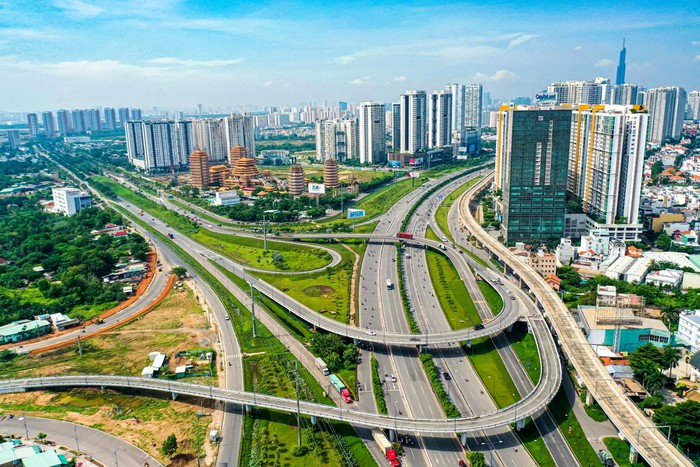 Photo: Zing News
The Cat Lai intersection has contributed to change the appearance of the eastern gateway of Ho Chi Minh City.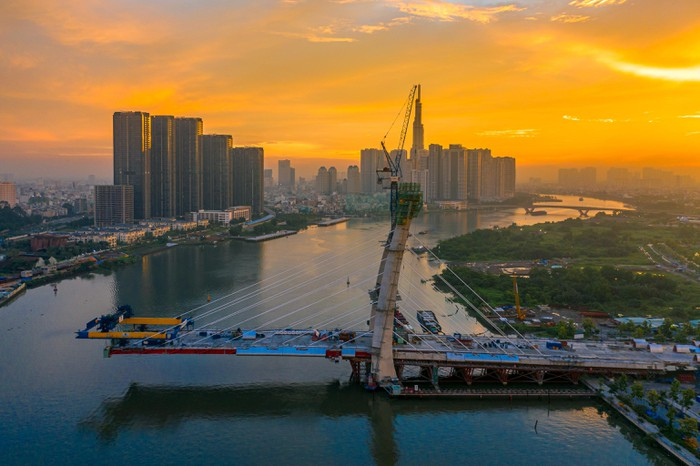 Photo: Zing News
Thu Thiem 2 Bridge has been under construction and expected to be completed by the end of 2021.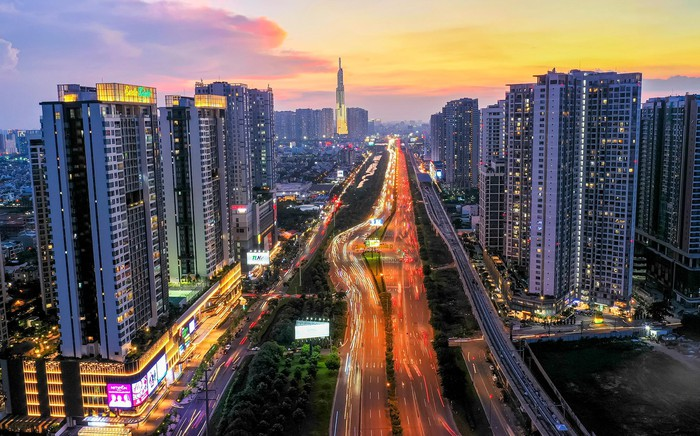 Photo: Zing News
A bird-eye view of the Ben Thanh-Suoi Tien metro line.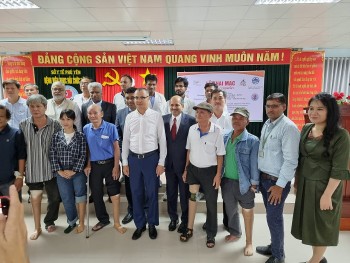 Friendship
This is the 5th time the Jaipur Foot Artificial Limb Fitment Camp has been held in Vietnam since 2018 by the Indian Ministry of Foreign Affairs, Indian agencies and organizations.