The hottest "Harry Potter"church in Nam Dinh
The nearly hundred-year-old church in Nam Dinh province has recently become an interesting tourist destination for explorers.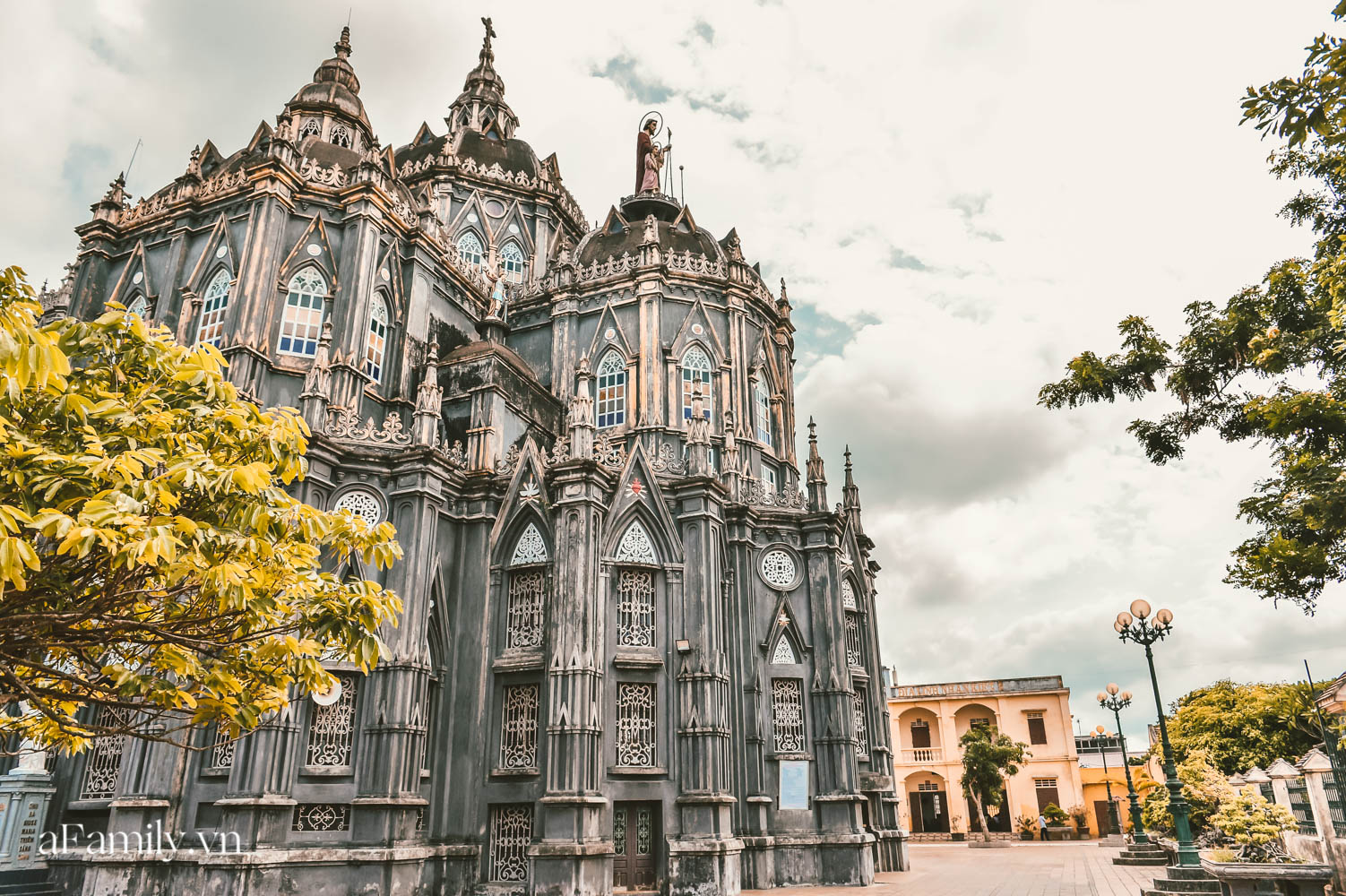 Hung Nghia Church in Nam Dinh province with a special architecture, like a castle, has quickly become an extremely interesting place for those who first come to this land. Photo: Afamily
Nam Dinh is a province in the Northern Delta which is supposed to have many beautiful and wonder hundred-year-old churches, such as Kien Lao Temple church, Thanh Danh parish church, Bui Chu church, and a nearly 100-year-old church named Hung Nghia with unique architecture and color. This place has recently been mentioned by netizens as a must-visited place on the journey to Thanh Nam.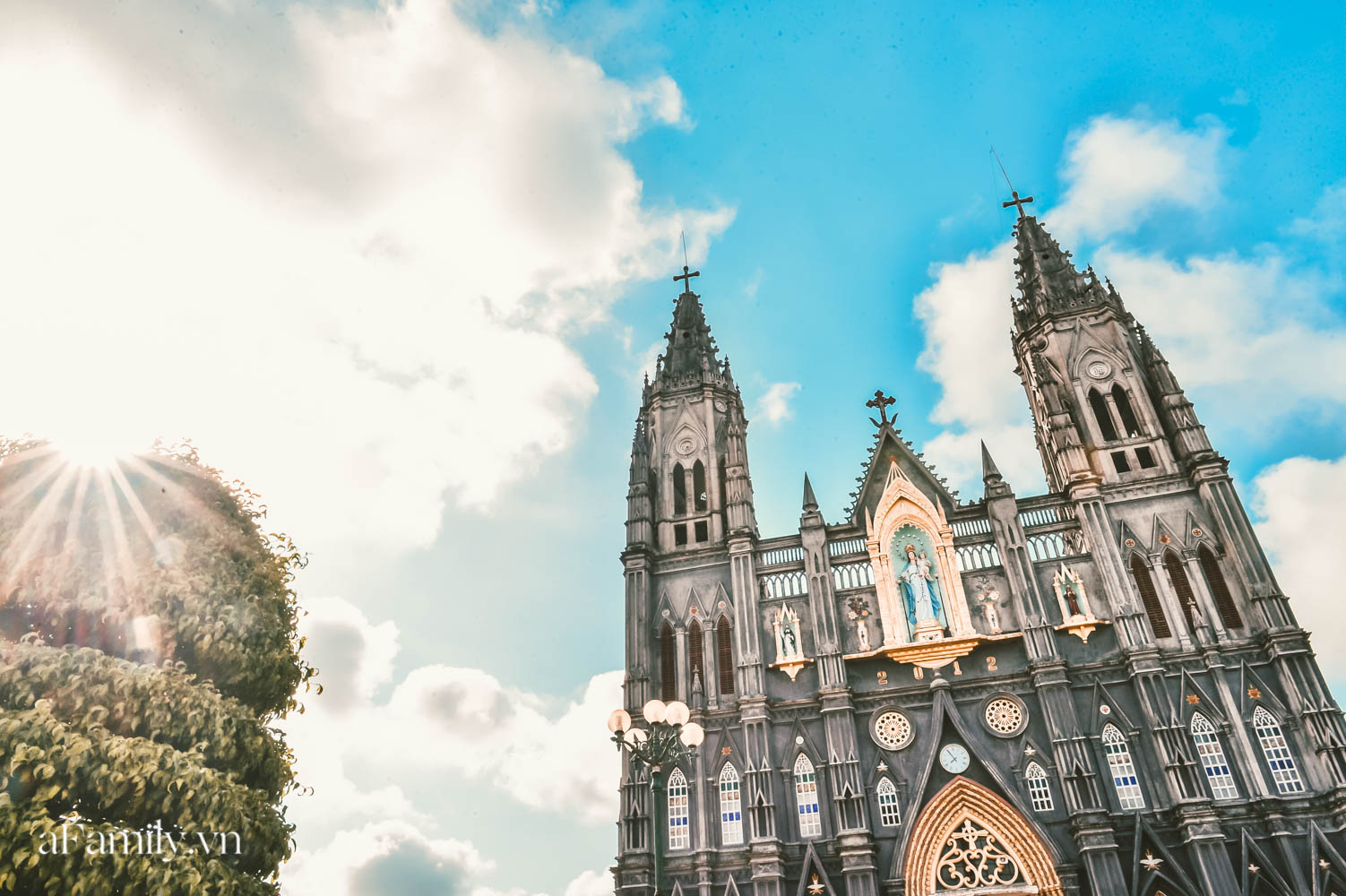 Photo: Afamily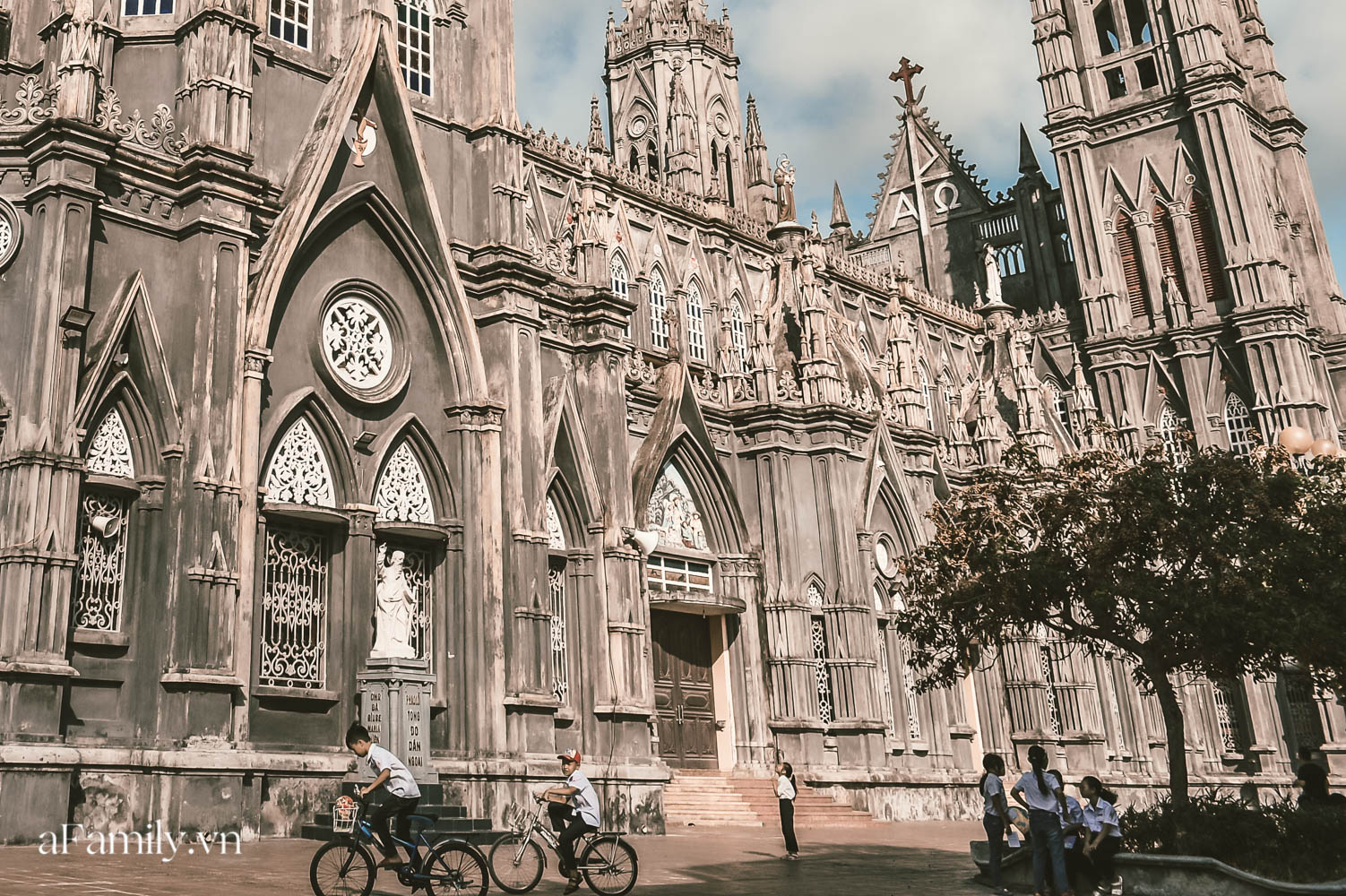 It can be confused to be in another country. Photo: Afamily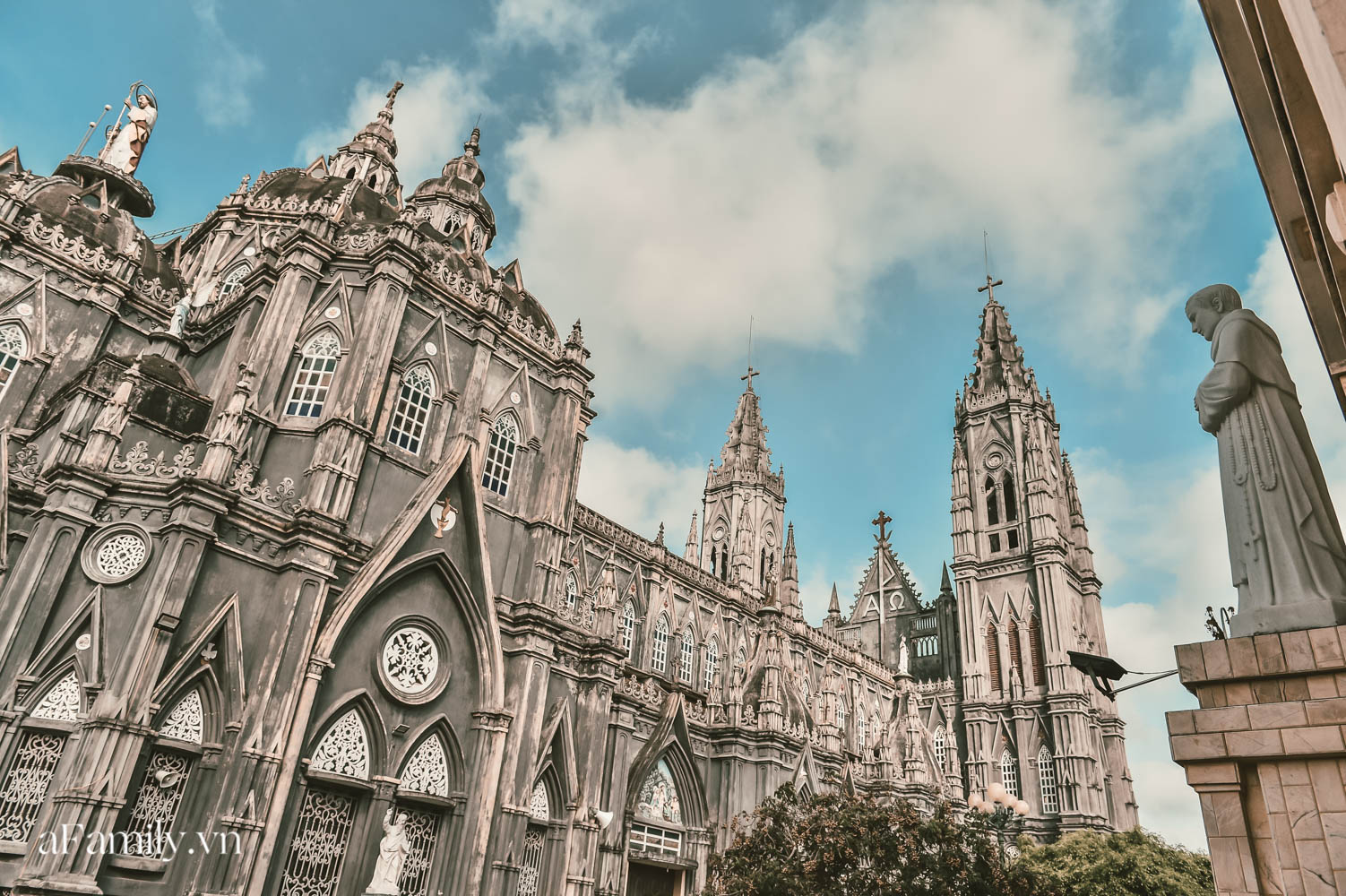 Photo: Afamily
Hung Nghia Nam Dinh parish, located in Hai Hung commune (Hai Hau district, Nam Dinh province) about 30km from the center of Nam Dinh city, was constructed in 1927 as the Gothic architecture of France, Spain. Over the years, however, the church has been deteriorated by the effects of inclement weather. Until 2000, Hung Nghia parish was renovated, repaired and until 2007, it was completely completed from inside and outside.
Since then, the church has worn a unique color, rarely found anywhere. With the special pattern and architecture, Hung Nghia church is not only a check-in flavor of tourists but also the same as an ancient castle in European heaven.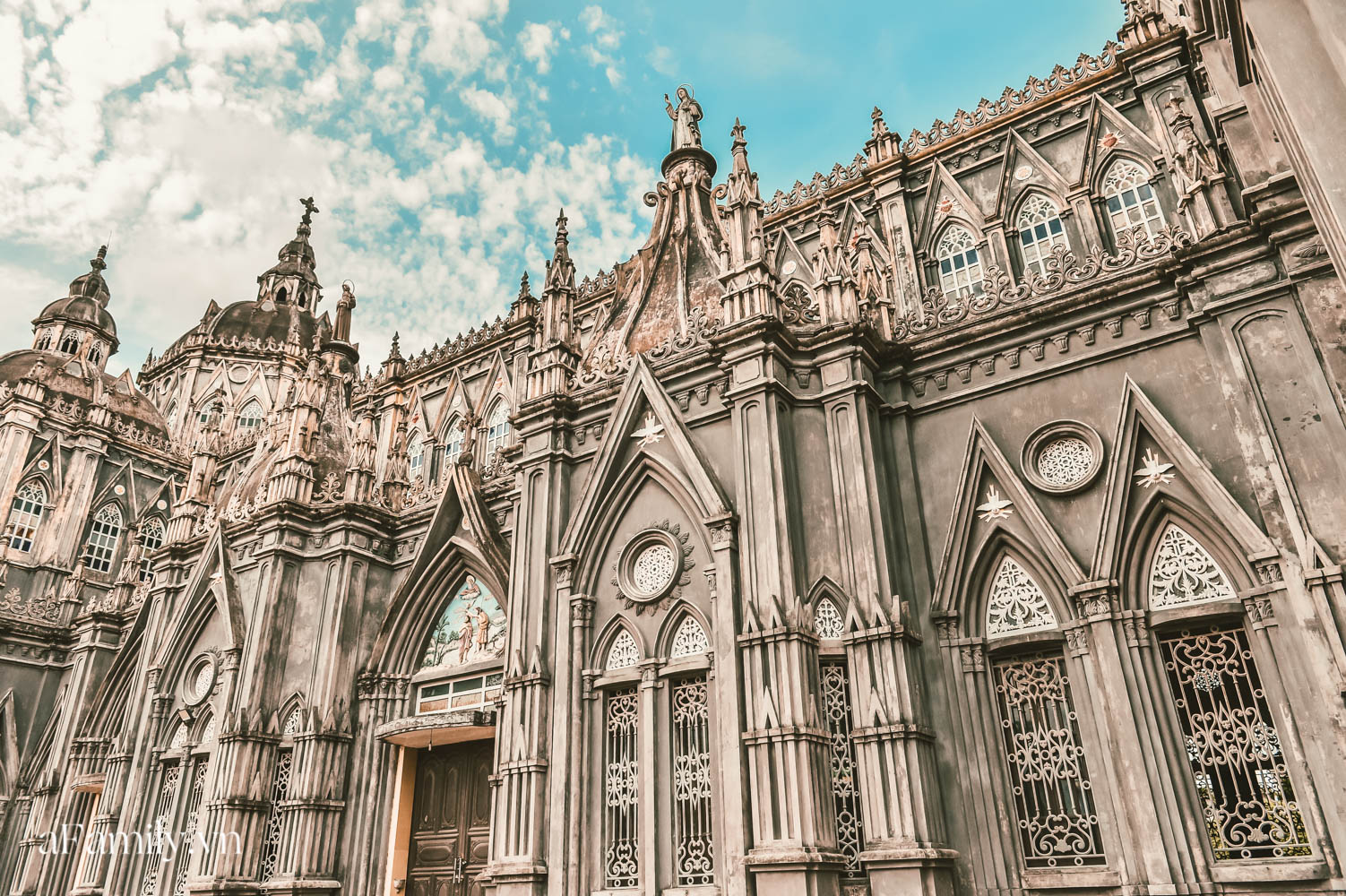 Around the church are many large windows, bringing natural light to the cathedral. Photo: Afamily
The bell tower, the mysterious tinted windows of this church would make the fans of European films immediately relate to the magic school Hogwart in the famous Harry Potter film.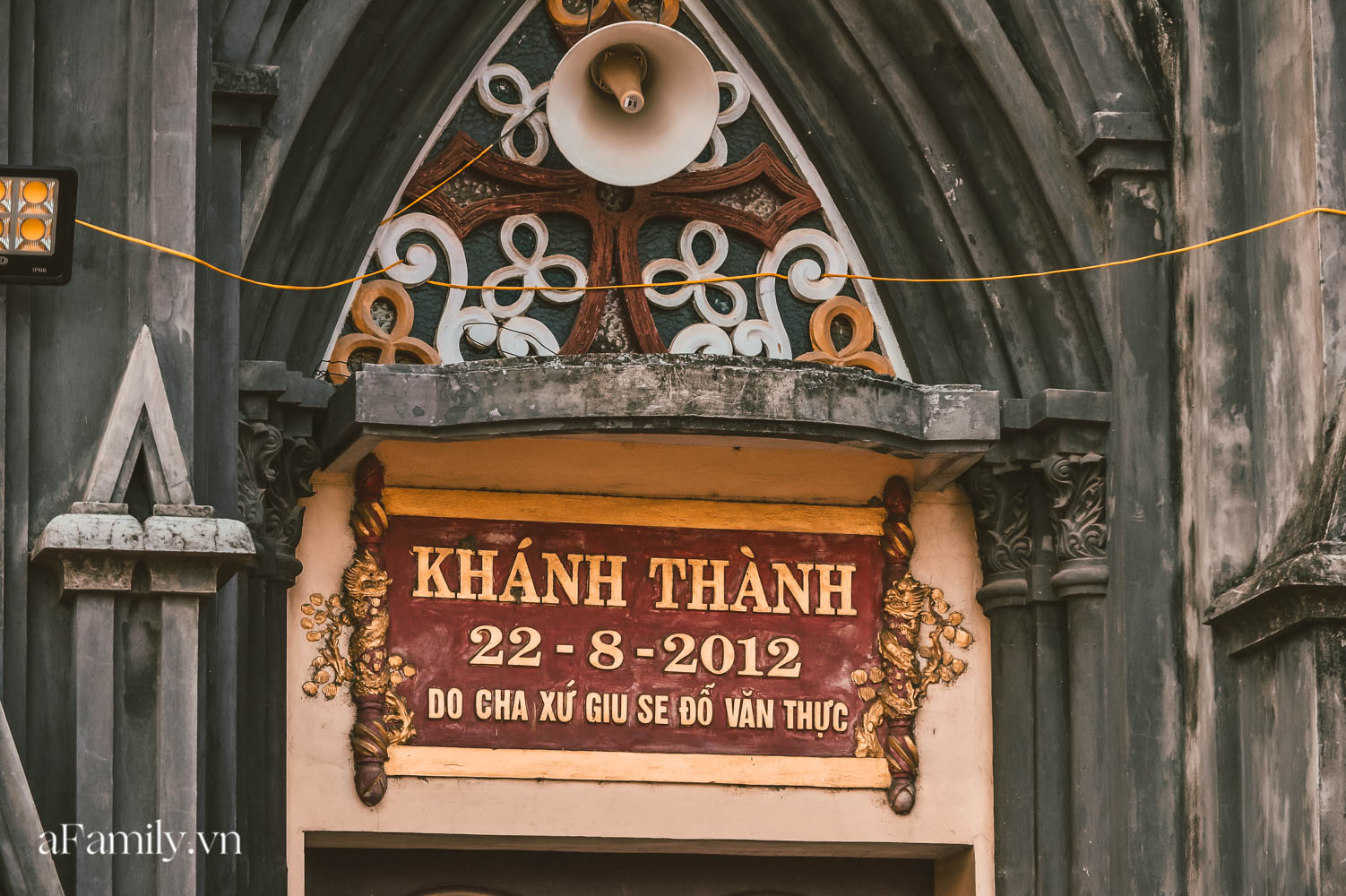 Closer, the ancient architectural styles, sophisticated patterns appear right in front of the eyes, making us understand why Hung Nghia church is the most beautiful churches of Nam Dinh. Photo: Afamily
Built quite similar to the contemporary church architecture, the front of the church was designed according to the structure of most Western ones, with two tall towers on both sides, the main entrance in the middle and a memorial to Our Lady of La Vang and the Blessed Sacrament above. Photo: Afamily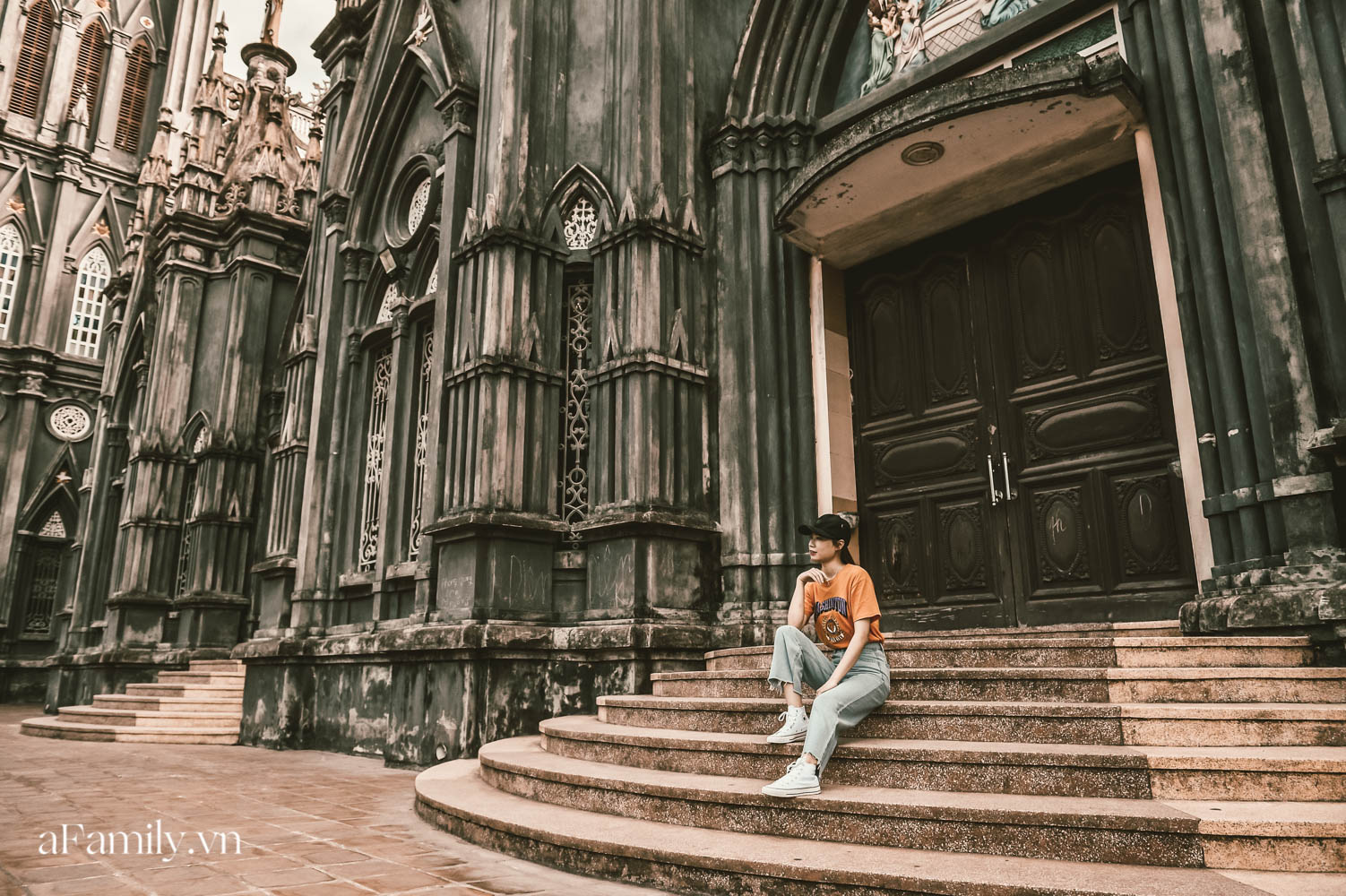 This place has become a place to take photos and visit many tourists. Photo: Afamily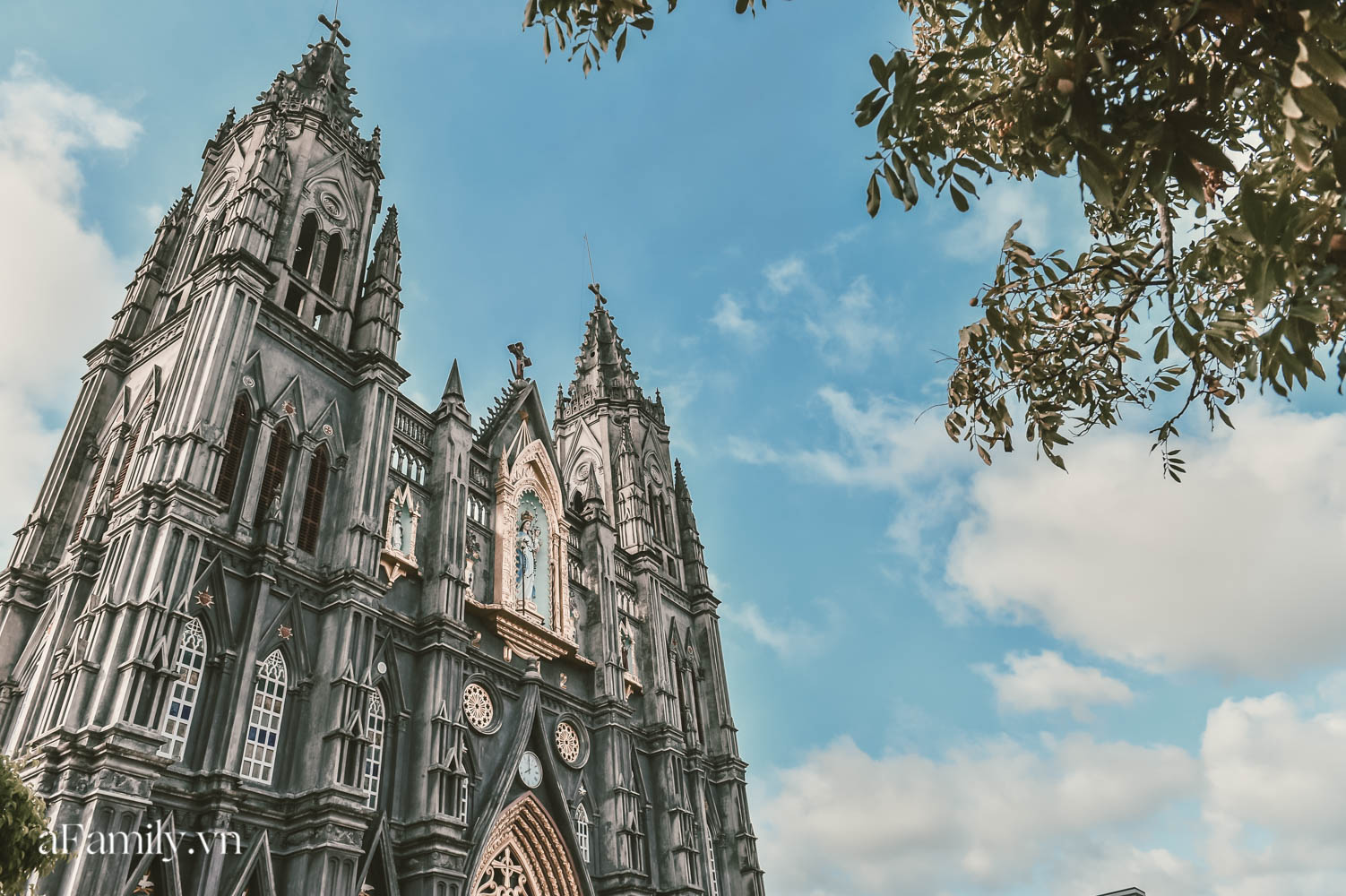 Photo: Afamily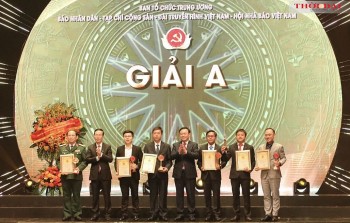 Viet's Home
The 7th National Press Prize on Party Building (named Golden Hammer and Sickle) - 2022 has been bountiful with thousands of entries on a variety of topics, rich in genres, closely following hot topics, outstanding events, key tasks of the political system and the country. Content relating to party building process was clarified and further exploited compared to previous years.