Arduous lives of workers in Hai Duong Covid-19 hotspot
Since the factories are forced to shut down due to the complicated situation of Covid-19, workers in Hai Duong epicenter have suffered from economic burdens.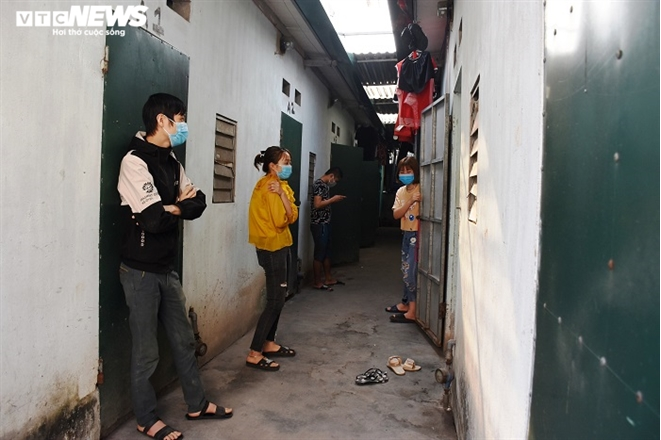 Photo: VTC News
Given the complicated development of the Covid-19 epidemic in Hai Duong, workers inning in Le Xa village, Cam Phuc commune, Cam Giang district have not returned to their work since before the Lunar New Year (Tet) holiday, VTC News reported.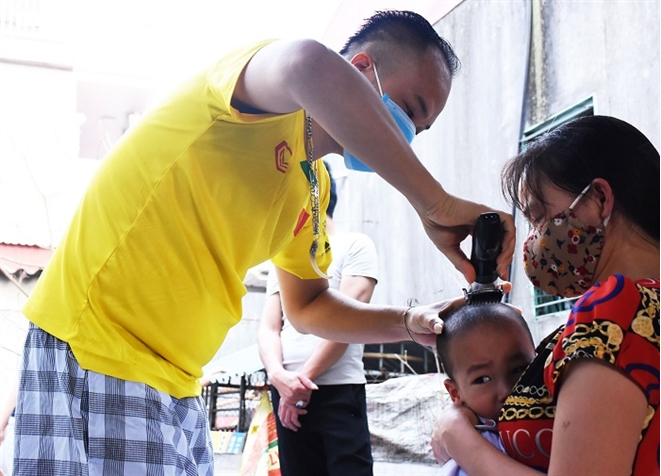 Photo: VTC News
Ma Van Ngat, 34, from Bac Giang province said that the Covid-19 epidemic has forced his company to shut down for 20 days. He has encountered many difficulties as he cannot go to work but still have to pay for rent.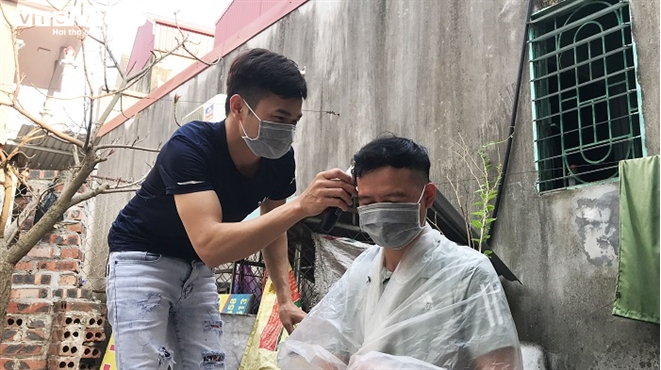 Photo: VTC News
Earlier, many people in Ngat's inn area could not return to their hometowns for the Tet holiday due to the lockdown order. Because hair salons close, people have to help each other to cut hair.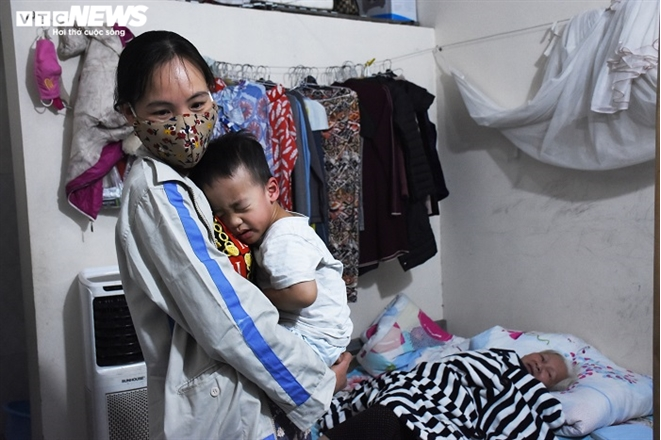 Photo: VTC News
Earning an income of VND 6 million (US$ 258) per month, Hoang Thi Sao, also from Bac Giang, can afford to cover living expenses for her mother and child. As Cam Giang district is put under lockdown, Sao's company is forced to close, causing her to incur an economic burden.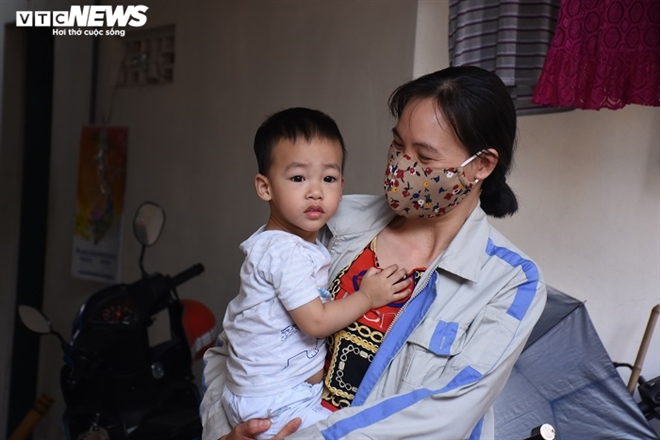 Photo: VTC News
"My company supports an amount of money during the days being off from work, but it isn't enough to cover living expenses", Sao was quoted by VTC News as saying.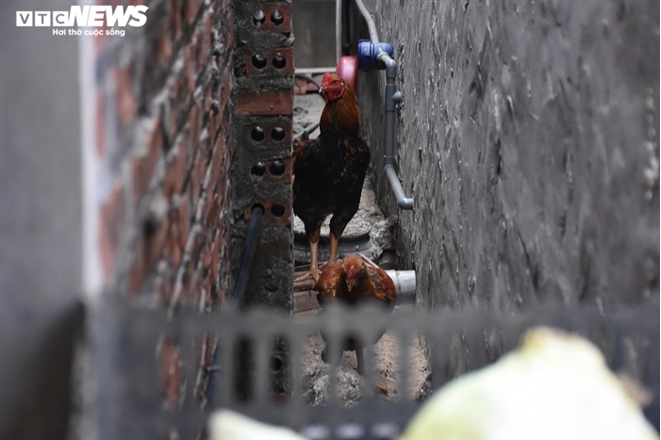 Photo: VTC News
Workers raise chickens to earn some money.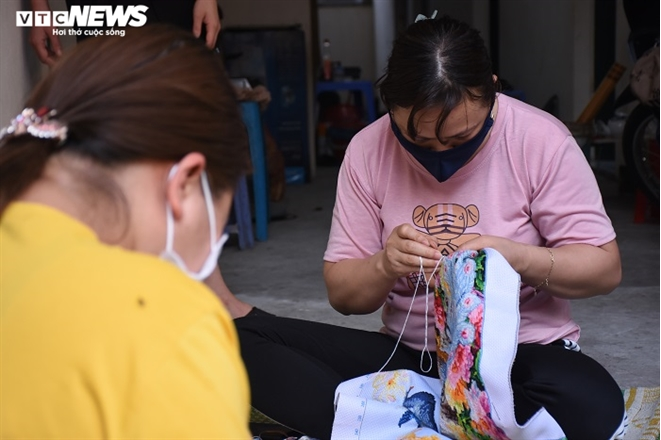 Photo: VTC News
They kill time by embroidering.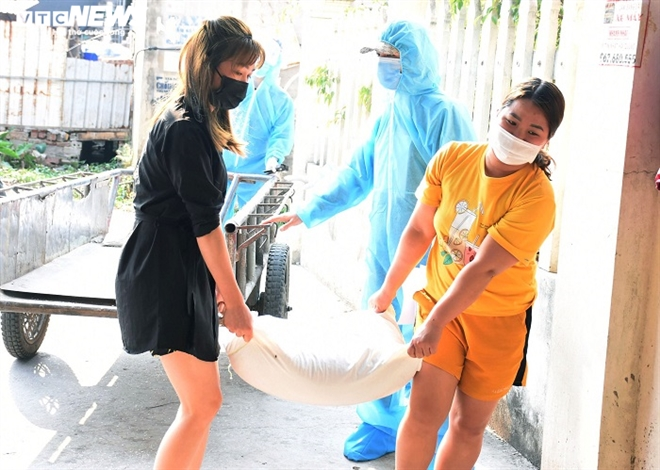 Photo: VTC News
Amid the difficult time caused by the epidemic, workers have received support from benefactors, social organizations and enterprises. In the above photo, Tang Thi Sang (in black), from Yen Bai province and her neighbor are carrying a sack of rice donated from benefactors.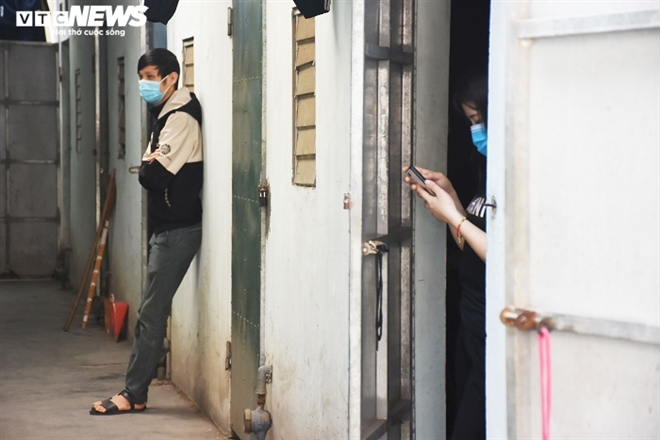 Photo: VTC News
Cam Giang district has 5 industrial zones and 2 industrial clusters with over 60,000 workers. As many as 10,000 pandemic-hit workers here are in need of help.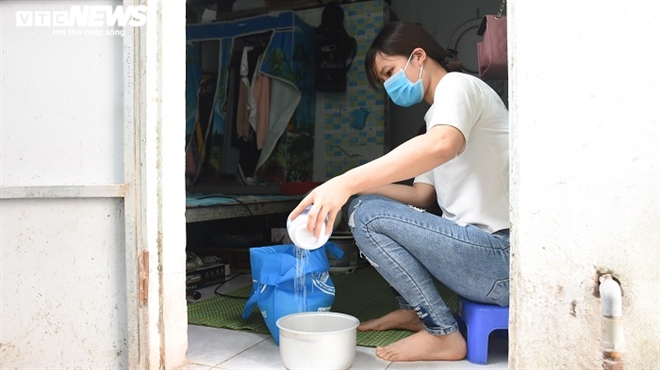 Photo: VTC News
According to the Vice Chairwoman of the Cam Giang district Labor Confederation, Cam Phuc commune has currently 3,700 workers mainly from Nghe An, Cao Bang, Yen Bai, Bac Giang, and Ha Giang who have been stranded at inns since the latest Covid-19 outbreak.
Hai Duong, around 60 kilometers from Hanoi, is implementing a 15-day social distancing campaign starting February 16 to stem the spread of the coronavirus. Authorities have requested residents to stay home and only go out to buy necessities like food and medicine or for emergencies.
The new outbreak began on Jan. 28 after Vietnam went 55 clean days in a row. Since then, a total of 827 community transmissions have been recorded in 13 localities, including Hanoi and Ho Chi Minh City. With 636 cases, Hai Duong is now the biggest Covid-19 hotspot, followed by Quang Ninh (61) and HCMC (36).
The national tally has gone up to 2,420, with 35 deaths.
As many as 76,495 people who had close contact with COVID-19 patients or came from pandemic-hit areas are now under medical monitoring nationwide, with 580 people in hospitals, 12,038 in other state-designated quarantine establishments, and 63,877 at home.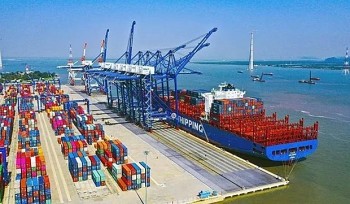 National
Vietnam News Today (Aug. 8): Vietnam reports 1,381 new Covid-19 cases on August 7; Japan keen on Vietnam's supply chains; Vietnam to form seven marine economic clusters by 2030; Webinar connects Vietnamese, Côte d'Ivoire businesses.