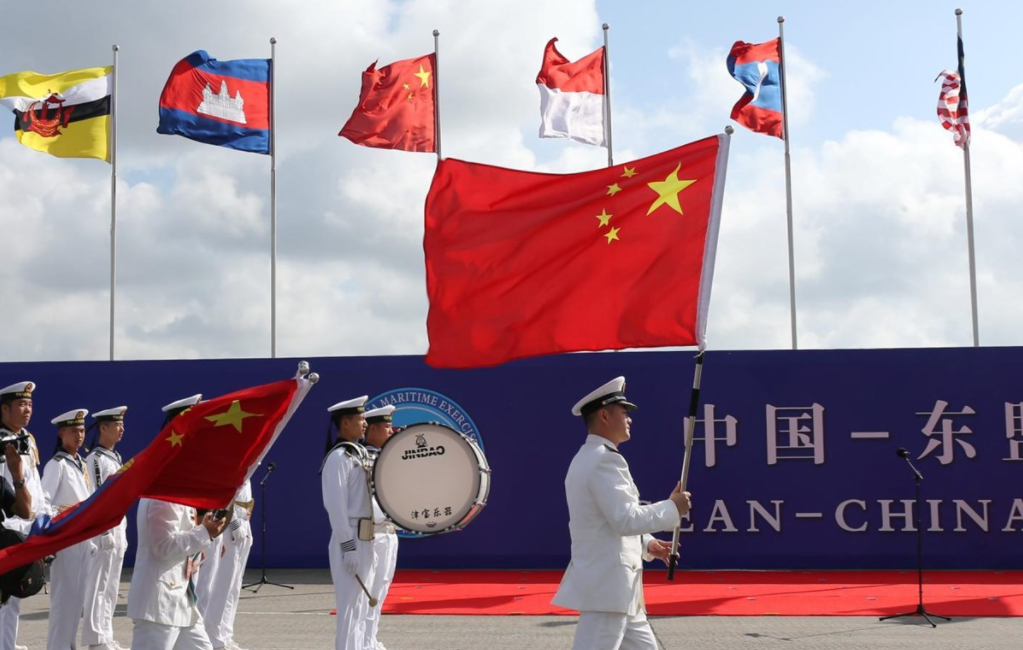 ASEAN-China resume COC talks. (Photo: Reuters)
On September 17, the China Embassy to the Philippines announced that after a period of delay due to acute respiratory infections COVID-19, the Association of Southeast Asian Nations (ASEAN) and China had resumed talks on the Code of Conduct in the South China Sea (COC).
In the statement, the China Embassy in Manila stated that China and ASEAN countries have resumed the COC expert-level meeting through an online conference taking place on September 3.
"Apart from the difficulties caused by the pandemic, (a) certain country outside the region is bent on interfering in the disputes of the South China Sea and the COC consultations to serve its own geopolitical agenda. How to resist the interference is crucial for pushing forward the future consultations of COC," the Chinese Embassy said in a statement.
The Philippines is currently playing the role of coordinating the ASEAN-China Dialogue Relations. The COC is also among the issues discussed at the recent ASEAN-China Foreign Ministers Meeting held online.
According to Philippine Foreign Minister Teodoro Locsin, the first reading COC draft is completed in 2019 and the second reading has also begun.
As the country coordinator for the ASEAN-China Dialogue, Foreign Affairs Secretary Teodoro Locsin Jr. earlier said he would push through to the second reading and get started with the third reading before handling the coordinatorship to Myanmar.
At the ASEAN-China Foreign Ministers' video conference on September 9, ASEAN also welcomed the positive progress made in the COC consultation process and agreed to accelerate the negotiation process to form effective and substantive rules.
The Embassy, meanwhile, said Beijing is committed to the full and effective implementation of the Declaration of Conducts of Parties (DOC) and to advancing consultations on the Code of Conduct (COC).
"On the COC consultations, China is sincere in its attitude and firm in resolve. It is in November 2018 that Chinese Premier Li Keqiang first proposed to conclude the COC consultations within three years (or) by 2021, which was agreed by ASEAN leaders," it said.
Valerie Mai