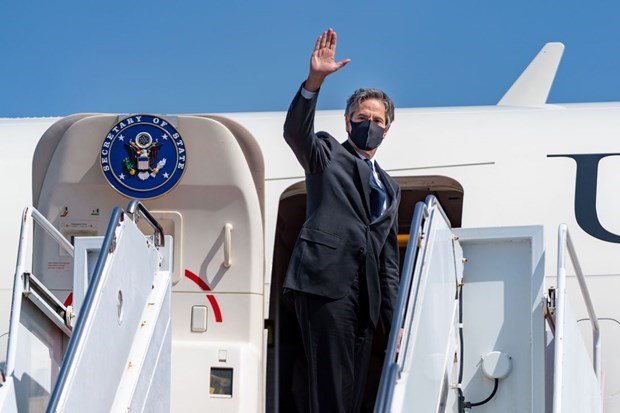 US Secretary of State Antony Blinken. Photo: AFP
In the morning, the 10 ASEAN Foreign Ministers were ready to convene the first meeting with their US counterpart Antony Blinken who is in the Middle East to ensure the implementation of ceasefire between Israel and Hamas.
However, communication systems on the flight carrying Blinken had an error so both sides could not hold the meeting, cited VOV.
No new date has been set for the meeting.
The two sides had been expected to discuss the Covid-19 pandemic, US-ASEAN relations and regional and international issues including China's assertiveness in South China Sea, according to Jakarta Post.
Rosie Nguyen