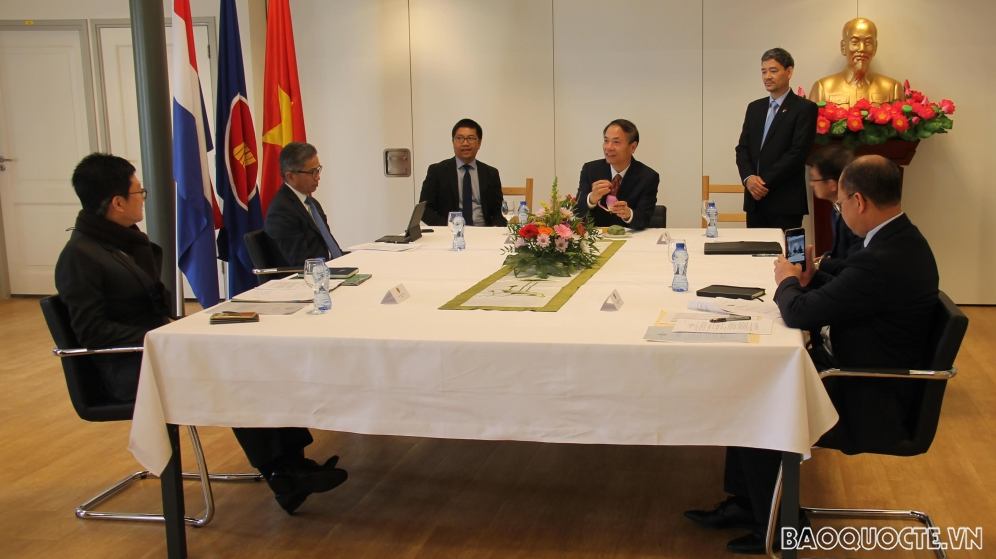 Vietnam Ambassador to the Netherlands chaired the first meeting as the rotating Chairman of the ASEAN Committee in The Hague (ACTH). The meeting was attended by Ambassadors of five ASEAN countries. (Photo: TG&VN)
On May 20, as the rotating chair of the ASEAN Committee in The Hague, Vietnam Embassy to the Netherlands hosted the first meeting with ambassadors of five ASEAN countries, including Indonesia, Malaysia, Philippines, Thailand, and Vietnam.
At the meeting, Ambassador Pham Viet Anh affirmed that Vietnam would make efforts to promote the Committee's activities when the pandemic was better controlled, bringing practical results for the ACHT. Those activities include meeting the new Dutch leaders, holding seminars about Dutch foreign policies with Asia and Southeast Asia, meeting enterprises, visiting Dutch localities.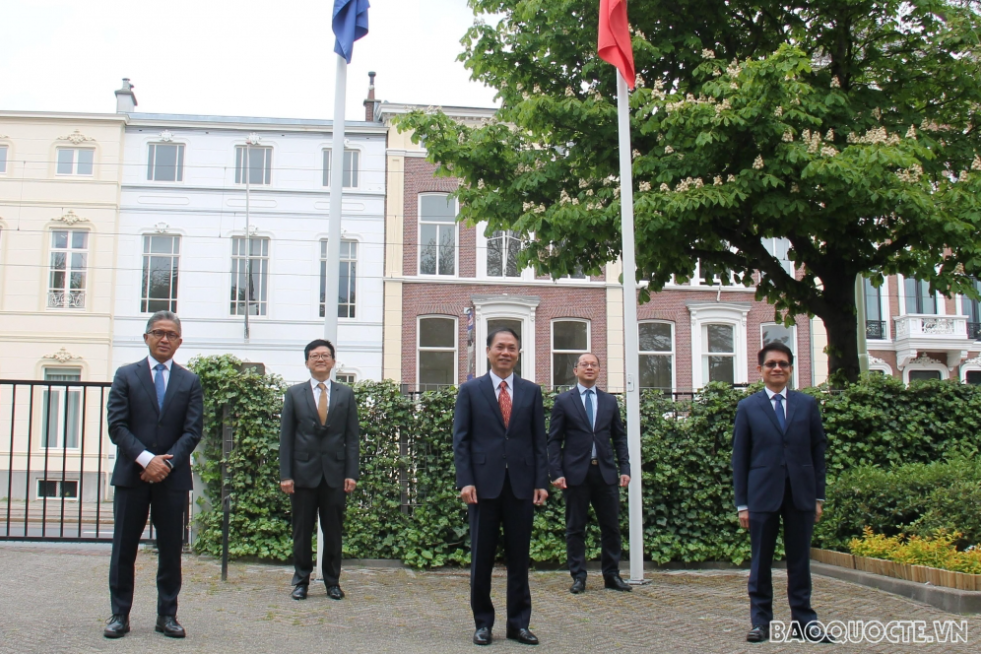 Ambassador from ASEAN countries. (Photo: TG&VN)
On this occasion, the ambassadors discussed recent important events in the Netherlands such as the 25th Session of the Conference of the States Parties (CSP 25), which oversees the implementation of the Organisation for the Prohibition of Chemical Weapons (OPCW). They also discussed the political situation and policy forecast of the Netherlands after it formed the new government. Ambassadors shared experiences on how their countries negotiate and buy vaccines.
Taking on the position of ASEAN Committee rotating chair in The Hague will promote Vietnam's active role in the international arena and enhance mutual understanding and solidarity among ASEAN member states in The Hague, and also a favorable condition to strengthen Vietnam - the Netherlands cooperation.
Valerie Mai