ASEAN works for 'coherent, holistic approach' vs COVID-19
Southeast Asian countries are working for "a coherent and holistic approach" in responding to the coronavirus disease 2019 that has spread in the region since the new strain of virus was first detected in China in December, the regional bloc's current chair said on Saturday.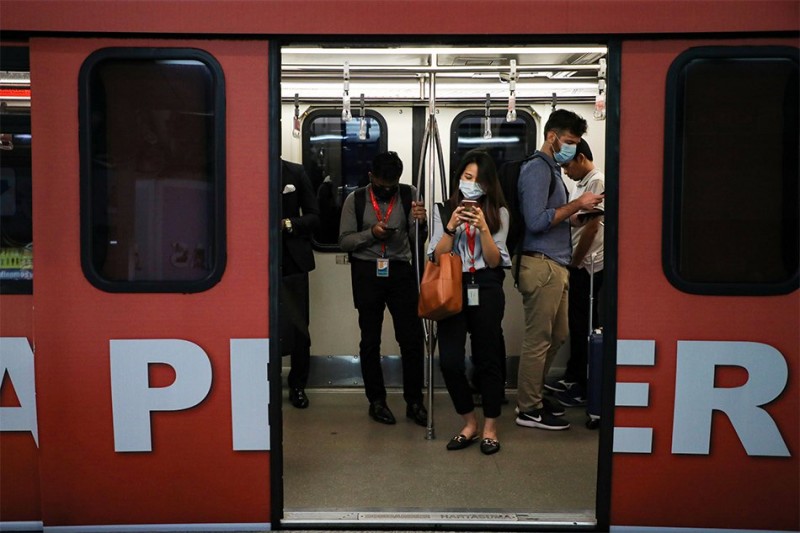 Passengers wear masks to protect themselves from coronavirus in a Light Rail Transit train in Kuala Lumpur, Malaysia, February 10, 2020. Lim Huey Teng, Reuters
"The Heads of State/Government of ASEAN Member States express serious concerns over the outbreak of the respiratory illness caused by the coronavirus disease 2019 (COVID-19)," the ASEAN Chairman's Statement said.
Vietnam currently chairs the 10-member Association of Southeast Asian Nations, that also include Brunei, Cambodia, Indonesia, Laos, Malaysia, Myanmar, the Philippines, Singapore, and Thailand.
Data from the World Health Organization show that six members of ASEAN, namely Cambodia, Malaysia, the Philippines, Singapore, Thailand and Vietnam, have 142 confirmed cases of COVID-19 as of Saturday.
The outbreak has been declared a global health emergency by the WHO amid confirmed cases being reported by more than two dozen countries. The flu-like illness has so far claimed some 1,600 lives in mainland China and infected some 68,000 others.
The leaders of ASEAN resolved to "emphasize the need to coordinate and standardize measures to ensure proper health inspection at borders and entry points of ASEAN Member States," even as they affirm their "consistent policies of maintaining our economies and our borders open."
The bloc's health sector is tasked to "establish close networking with relevant sectoral bodies of ASEAN in the areas of consular, immigration and transportation, among others, to ensure a coherent and holistic approach of the ASEAN Community in response to the disease," the statement.
ASEAN pledged its "high priority" in dealing with the disease as it expressed "solidarity and heartfelt support" for China, where the new strain of virus originated, it said.
"We are determined to work closely and actively with ASEAN's partners and the international community to mitigate the adverse impacts of the COVID-19," it added.
The Philippines has prohibited travel to and from China and its territories Hong Kong and Macau in a bid to contain the spread of the virus. It earlier lifted its travel ban on Taiwan.
"We emphasize the importance of ASEAN solidarity and the spirit of a cohesive and responsive ASEAN Community in facing the outbreak of the COVID-19 and similar challenges," the Chairman's said./.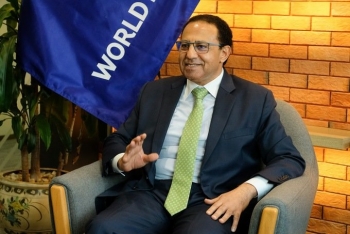 Economy
Vietnam's agriculture is transforming from quantity targets towards profit, environment and farmer income targets. Ahmed Eiweida, Vietnam Sector Leader for Sustainable Development (World Bank).