AusCham: Vietnam is top favorable place for bussiness expansion
The emerging of Vietnam has been highlighted in AustCham's recent survey as the country is considered one of the top ideal places for business expansion in Southeast Asia area, overtaking the positions of the Philippines and Myanmar as well as Australia's long-term economic partnerships namely Malaysia and Singapore.
Australian businesses in Southeast Asia continue to believe in economic integration in the area despite the complexity of the Covid-19 pandemic.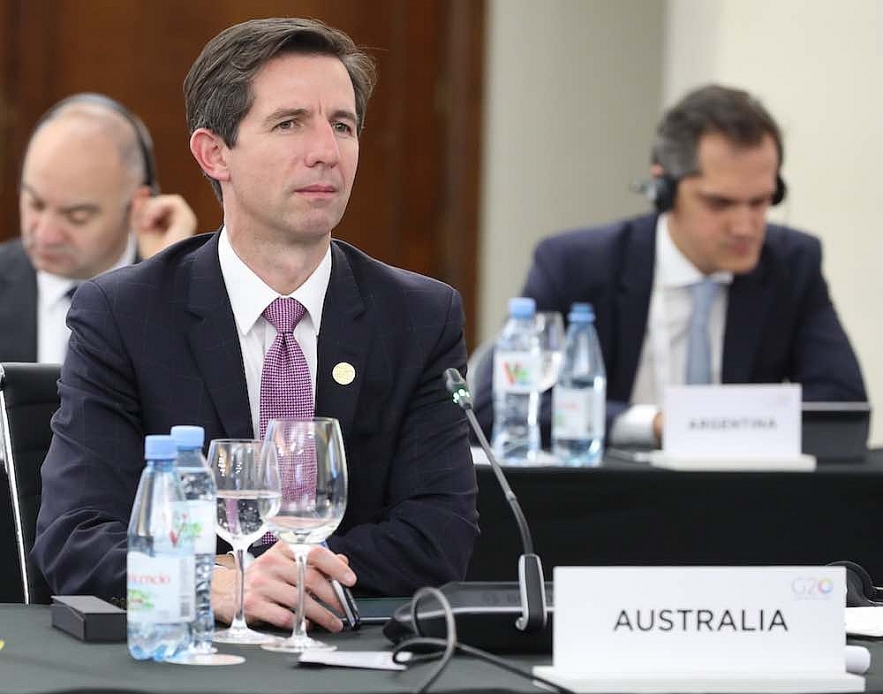 Australia's Trade Minister Simon Birmingham (G20 Argentina/Flickr)
The results of a recent survey by the Australian Chamber of Commerce (AustCham) showed that 47% of Australian businesses think that the integration of the Association of Southeast Asian Nations (ASEAN) helps create good conditions for the business operation, while only 27% think it is not important.
The ratio has steadily increased from 41% since the very first AusCham survey in 2017, despite the fact that most Australian businesses operating in this area tend to focus on every singular country instead of the whole region and the analysts' critics for the slow pace of integration.
Among those respondents of the survey, before Covid-19 really hit, 19% said they had expanded their operations significantly in the past two years, and 85% said they expected to expand over the next five years. But a short follow-up survey in April revealed 48% thought the pandemic would be strongly negative and 38% thought it would be somewhat negative, although this did not specifically refer to the investment outlook.
Vietnam, which was already Australia's newest high priority in Asian economic diplomacy, may well be getting even more bilateral cooperation attention now after its standout performance in suppressing the pandemic.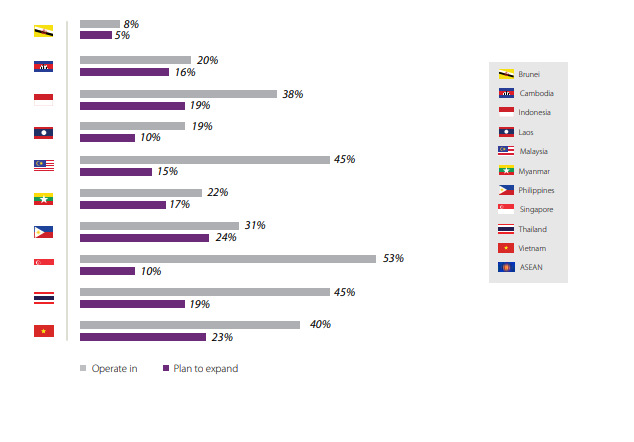 Current company operation and expansion plans. Source: Australian Business in ASEAN Survey 2019
Meanwhile, although corruption continues to be the biggest challenge for Australian businesses in the ASEAN region, the survey shows some interesting maturing of the economic outlook with a lack of access to skilled labor overtaking barriers to ownership and investment as the next biggest challenge.
Recent tensions with China have made the Australian Government more focused on economic diplomatic activities with Southeast Asian countries despite the effects of COVID-19.
In a meeting with Australian businesses earlier this month, Commerce Secretary Simon Birmingham said the Australian Government now highly values the important ASEAN's roles in the economic and regional stability.
At a meeting on AustCham's survey results, the Birmingham Trade Minister revealed investment policy of the Australian Government and said that the country focused on investing in ASEAN, especially from superannuation funds.
According to Earl, an economist, the idea of boosting money flow from pension funds could help improve the lackluster investment ties between Australia and Asia when the former is promoting economic growth and diversifying trade relationships with other countries besides China.
AustCham: Việt Nam là nơi thuận lợi nhất để mở rộng kinh doanh