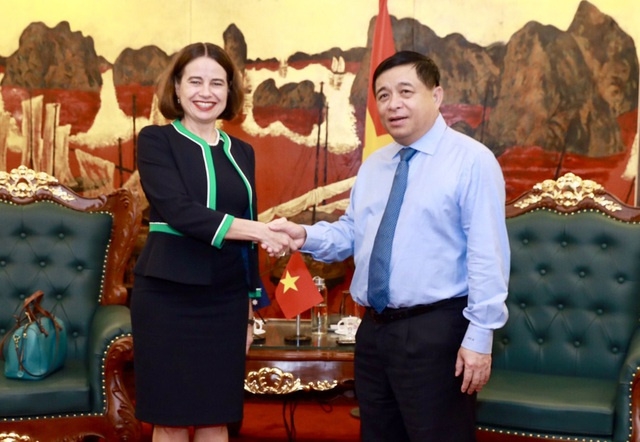 Minister for Planning and Investment, Nguyen Chi Dung discusses cooperation for COVID-19 recovery with Australian Ambassador to Vietnam Robyn Mudie. Photos: Australian Embassy in Vietnam
Ambassador Robyn Mudie on June 5 met with Minister for Planning and Investment Nguyen Chi Dung to personally convey Australia's congratulations for Vietnam's outstanding success against COVID-19.
"With just a few hundred confirmed cases and no recorded deaths, Vietnam's management of the pandemic has been exemplary, deservedly capturing the world's attention," she said.
Under a Strategic Partnership, Australia and Vietnam are working together to contain the impact of the pandemic on lives and livelihoods. The two countries recently reiterated their commitment to boosting two-way trade and investment, and to supporting one another to respond to the long-term effects of the pandemic.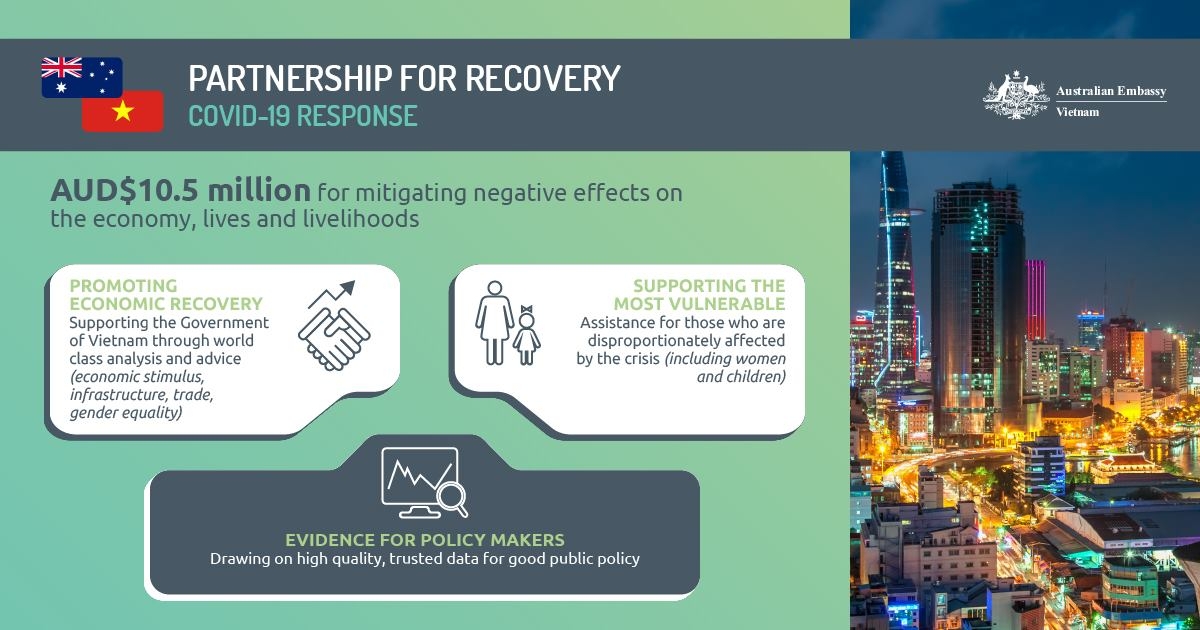 Australia has committed AUD 10.5 million toward supporting Vietnam's COVID-19 response and recovery.
They also talked about how the two countries are supporting one another in responding to the long-term impacts of the pandemic. Australia is refocussing much of its development program in Vietnam to help the country respond to COVID-19, including AUD 10.5 million towards high priority programs including workforce development, economic reform, infrastructure, gender equality, agriculture, tourism, and innovation are supporting Vietnam's economic recovery priorities.
This will help ensure Vietnam has the best available economic analysis and advice to hand as it heads toward stimulus and recovery, and as it works to cushion the impacts of the pandemic on the most vulnerable./.
Hannah Nguyen