Vietnam retail sales bounce back in May
In May, after restrictions were lifted, Vietnam retail sales surged 27 per cent from April's figures.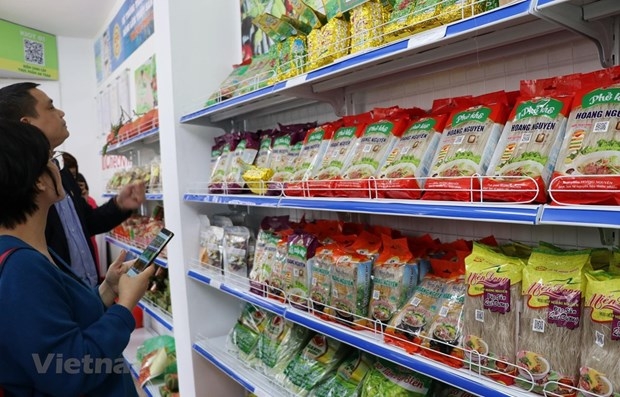 Total revenue of retail trade and services reached more than 1.91 quadrillion VND in 5 months (Photo: VNS)
Total revenue of retail trade and services reached more than 1.91 quadrillion VND (82.36 billion USD) in the first five months of this year, down 4 percent year-on-year, a report from the General Statistics Office (GSO) showed.
If inflation was excluded, retail sales dropped 8.6 percent, compared to 8.5 percent seen in last year's corresponding period, reported by Vietnam Plus.
In May, total retail sales of goods and services witnessed a significant month-on-month increase of 27 percent to an estimated 384.8 trillion VND (US$ 17 billion) thanks to the end of the social distancing period, resulting in rebound in purchasing power of local people, the GSO said in its report.
Retail sales of goods during the five-month period were estimated at 1.54 quadrillion VND (US$ 66 million), representing a modest rise of 1.2 percent year on year or accounting for 80.6 percent of the total revenue.
'Non-essential' stores across the country were closed from the end of March through most of April, with only supermarkets and pharmacies allowed to continue to trade. However throughout the closure, all retailers were allowed to sell goods online, according to Inside Retail Asia.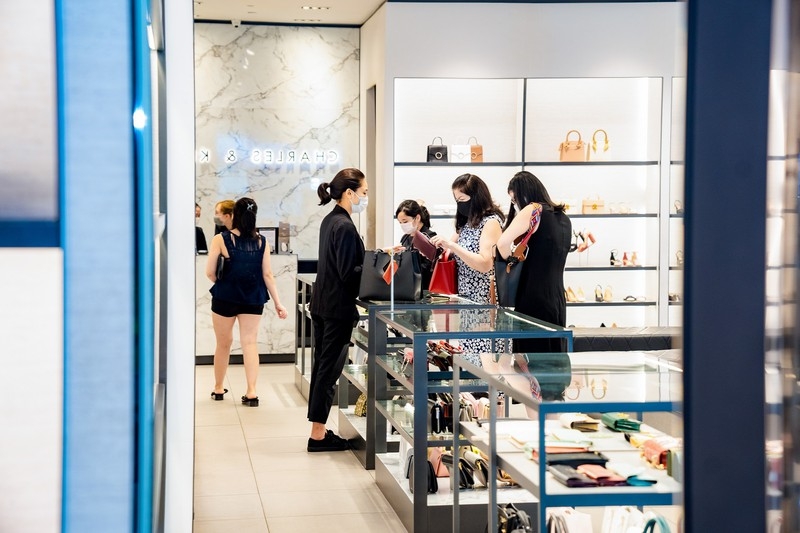 People returned to busy shopping at a Trade Center right after the social distancing order was removed. (Photo: Vietnam Biz)
Sales of consumer goods accounted for 80.6 per cent of retail revenue, increasing by 1.2 per cent year on year.
Growth sectors included fresh-food products and home appliances while educational products and apparel sales fell by 8.2 per cent and 3 per cent respectively.
Although restaurants and other catering businesses have resumed their operations, the F&B sales fell 26 per cent year on year across the first five month of this year.
Economist Nguyen Minh Phong acknowledged that, even under the impact of Covid-19, Vietnam's retail market still retains its "performance" as one of the top 5 most potential markets of the region and the world, according to Vietnam Biz.
GSO statisticians attributed the slight increase in retail sales of goods in the period to sufficient sources of essential goods provided by supermarkets and trade centres so that price fluctuations were not incurred as well as to a change in local people's consumer behavior with a priority given to shopping online.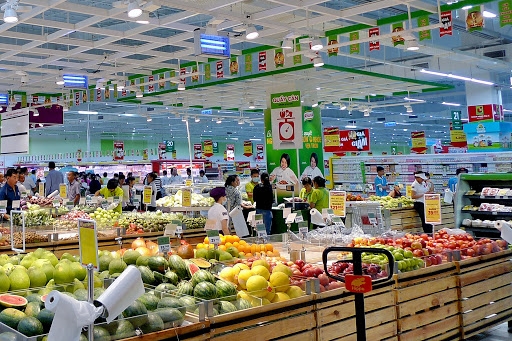 Growth sectors included fresh-food products and home appliances (Photo: Financial Magazine)
Among all sectors, purchases of food and foodstuff grew by 6.1 percent year-on-year, followed by home appliances (2 percent) while that of educational and cultural products dropped 8.2 percent and textiles and apparel (3 percent).
Several localities recording a retail sale growth included the northern port city of Hai Phong with 9 percent and two economic hubs of Ha Noi and HCM City with 6.4 percent and 6 percent, respectively.
As per the report, the five-month revenue from accommodation and catering services witnessed a decrease of 26 percent to 175 trillion VND (US$ 7.5 billion), compared to 10 percent increase in the same period last year, Vietnam News reported.
During the same period, travel service revenues experienced the strongest decline of 54 per cent at 8.3 trillion VND (US$ 360 million) because of the complicated development of COVID-19 around the world so Vietnam halted visa issuance for foreigners and the domestic tourism industry has yet to recover.
Localities posting a strongest decline in travel service revenues were Ba Ria- Vung Tau at 73 percent; Khanh Hoa (68 percent); HCM City (66 percent); Quang Ninh (65 percent); Can Tho (59 percent) and Hanoi (55 percent).
From January to May, revenue from other services totaled 186.9 trillion VND (US$ 8.1 billion), down 12 percent year-on-year, the GSO noted.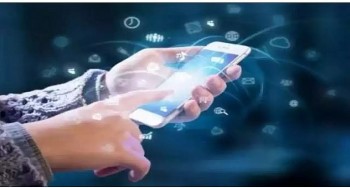 World
The Indian government has blocked as many as 232 apps operated by foreign entities, many of them Chinese, for being involved in betting, gambling and unauthorised loan services.