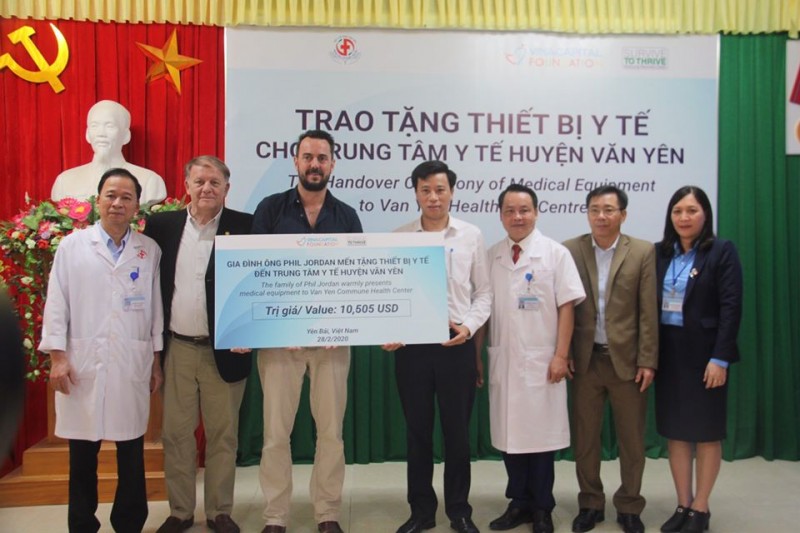 Medical equipment is handed over to the healthcare centre of Van Yen district, Yen Bai province, on February 28. (Photo: VCF)
The equipment included an incubator, a CPAP machine, infusion and injection pumps and other necessary neonatal care medical equipment. It can save the lives of up to four premature infants per week, according to VCF.
Knowing how wonderful it would be for a child to have good healthcare since birth, Phil, a father of two lovely girls, has always wanted to support causes and organizations working towards giving the best chances in life to infants, especially those who are premature. Phil chose Survive to Thrive, a program of The VinaCapital Foundation, to pour all his heart to support.
More admirably, Phil did something that he has never done before, a physical challenge, to help raise funds for the children, which was runa full marathon in Sapa in Vietnam's Mountain Marathon last September and called for support from the community through his Gofundme page.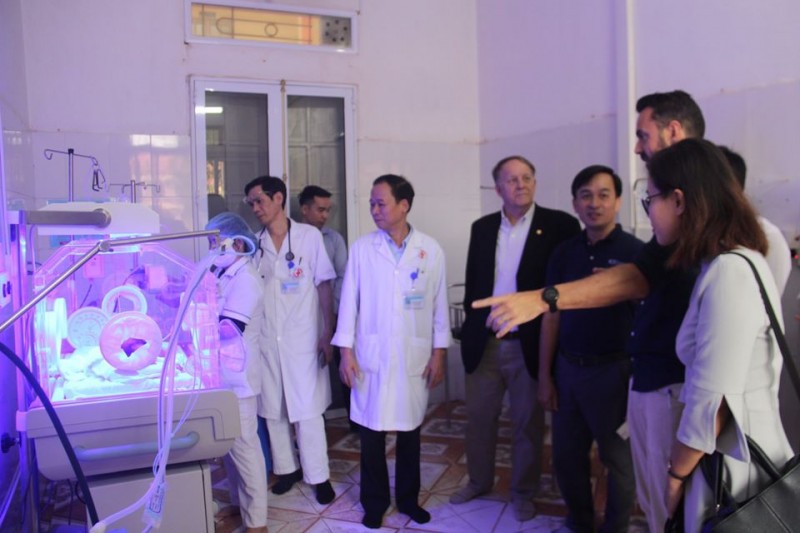 This equipment can save the lives of up to four premature infants per week. (Photo: VCF)
Phil did not only finish the 42km run through the woods and over the hills in Sapa but he also inspired many people to support him along the way. To accomplish this challenge, he had been training hard for days with the companion of his wife and two adorable daughters. Phil's campaign Hills for hearts did not only reached but even surpassed the target. He has raised USD 10, 605 (equivalent to VND 250 million) to support the program Survive to Thrive of VCF.
The healthcare centre of Van Yen is in charge of caring for more than 123,000 residents in the district, most of whom are ethnic minority people.
Founded in 2007, VCF aims to empower the children and youth of Vietnam by providing opportunities for growth and improvement through health and education programs. The work of VCF touches the lives of millions in Vietnam's all 63 provinces every year.
VCF's grassroots medical programs include Heartbeat Vietnam and Outreach Clinics - designed to locate disadvantaged children with congenital heart defects and other non-communicable diseases in even the remotest areas and provide access to quality healthcare.
Medical capacity building programs are partnerships with the Ministry of Health and include Critical Response emergency care – pediatric advanced life support training & emergency equipment, and Survive to Thrive – building capacity for neonatal care.
"Survive to Thrive" looks to help improve the capacity for neonatal care by providing training for medical workers and presenting essential infant care equipment, especially for remote localities. It hopes to bring the infant mortality rate in the country to 1 per cent./.
VNF