Automatic Stay Extension for Stranded Foreigners in Vietnam to End on Jan. 15
According to the latest updates on traveling into and through Vietnam, there will be no automatic visa extensions for stranded foreigners from Jan.15.
The automatic extension of visas for foreign nationals stranded in Vietnam due to Covid-19 will end this Saturday as the country has begun to gradually resume regular commercial flights, Vietnam News citied the country's Immigration Department.
The extension policy has been reviewed and adjusted as necessary in accordance with Vietnam's assessment of Covid-19 conditions.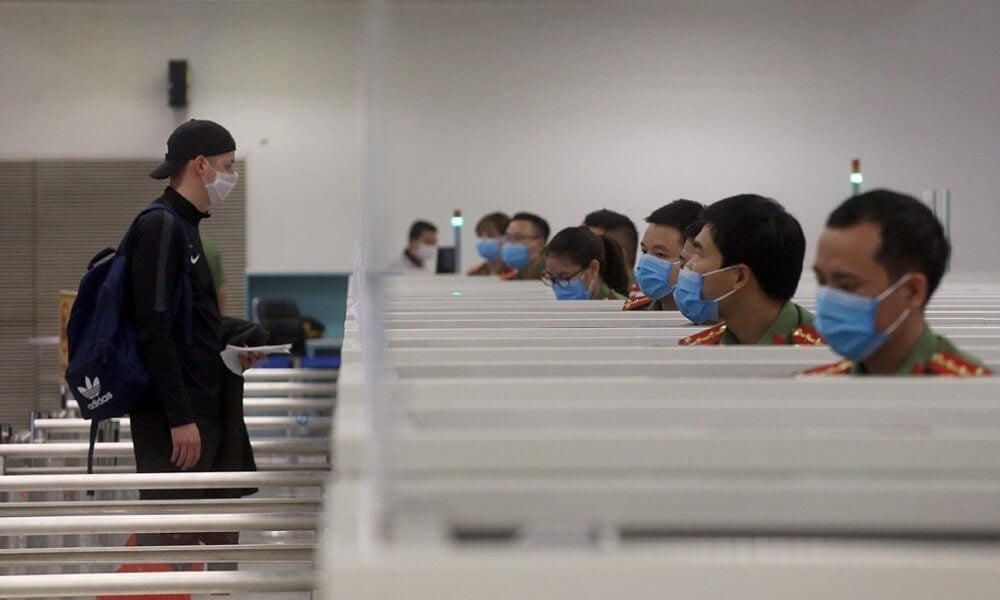 Foreign nationals in Vietnam will no longer have their visas automatically extended due to Covid-related complications.
The policy was put in place after Vietnam started imposing stringent border control measures, essentially halting all foreign entries into the country, in March 2020 as a response to the emergence of coronavirus.
Foreigners who entered Vietnam on visa waivers, e-visas or tourist visas from March 1, 2020 were entitled to an automatic stay extension until Oct. 31, 2021 and could depart Vietnam without having to apply for an extension.
For those who entered Vietnam before March 1, 2020, the same automatic stay extension until Oct. 31, 2021 was subject to provision of proof that the person was stranded in Vietnam due to Covid-19, accompanied by a diplomatic note (with Vietnamese translation) from diplomatic missions, or a written document from Vietnamese authorities confirming that the person was required to undergo mandatory quarantine or treatment for Covid-19, or advice of other force majeure.
The person is required to present the diplomatic note or written document on departure from Vietnam.
In recent days, foreign embassies in Vietnam have also been urging their citizens to review their visa status and leave Vietnam if necessary to avoid overstaying.
Vietnam grounded all regular international flights in March 2020.
The country has since allowed some limited entries, including repatriated Vietnamese citizens, along with foreign diplomats, business executives, highly skilled workers and technicians, and students – mostly on chartered flights.
For further information, foreign nationals are advised to contact the immigration department via telephone number 02439 387 320 or email [email protected]
Six countries and territories – the United States, Japan, Singapore, Cambodia, the Republic of Korea and China's Taiwan – agreed to resume air routes to Vietnam, according to information published by the Civil Aviation Authority of Vietnam, VNA reported Monday.
In order to meet travel the demand of international visitors, especially overseas Vietnamese returning home for Tet (Lunar New Year) - a traditional occasion for family reunion, the Ministry of Transports has proposed the Government instruct relevant ministries, sectors to handle procedures relating to Covid-19 prevention and control works on international arrivals, including RT-PRC test, health declaration and vaccine passport.
Besides, the CAAV is negotiating with the aviation authorities of France, Germany, Russia, and Australia to reopen international routes to these markets with a frequency of seven flights per week.
Ho Chi Minh City and the central province of Binh Dinh have received approval from the Government to reopen to foreign visitors this month, the sixth and seven localities to do so.
Da Nang city and Kien Giang, Khanh Hoa, Quang Nam, and Quang Ninh provinces have been allowing in international tourists since late last year under a Covid-19 vaccine passport scheme.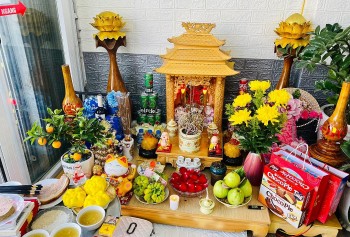 Handbook
Learn more about an ancient Vietnamese tradition that may bring you good fortune!