Bac Son Valley in ripening rice season, ideal place to seek tranquility
In ripening rice season annually, Bac Son Valley boasts a unique and serene beauty that has become an ideal destination to escape from the chaos of modern life for many avid travelers.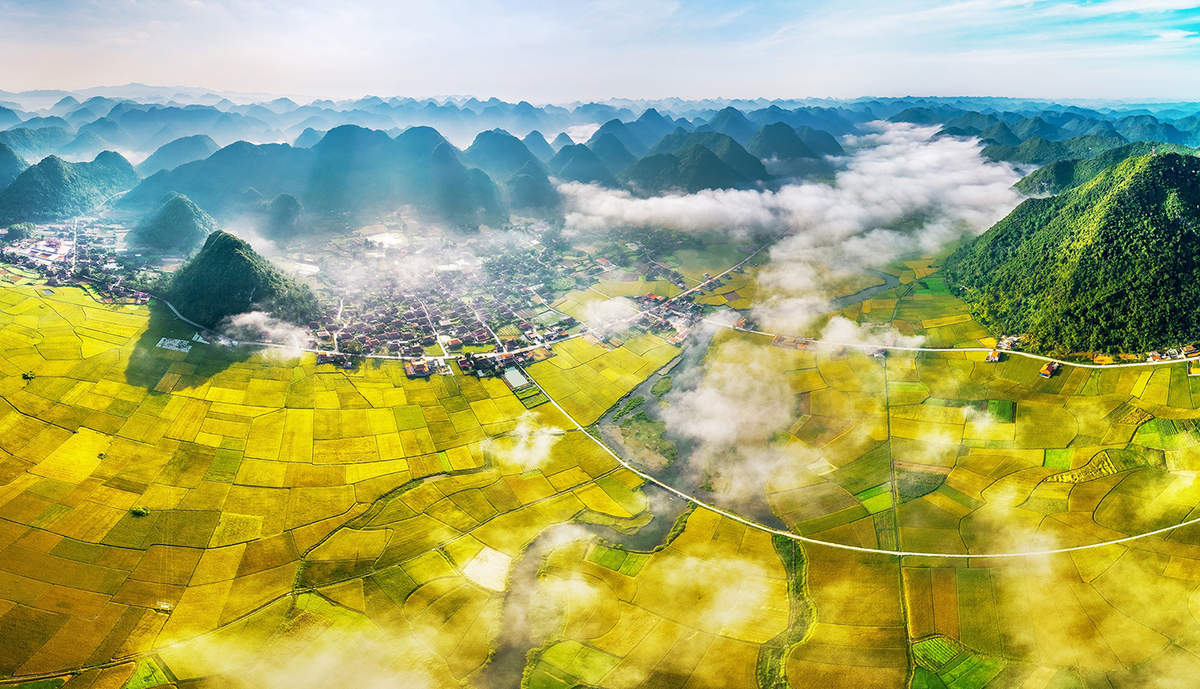 The picturesque scenery of Bac Son Valley in ripening rice season Photo: VNExpress
Bac Son rice fields lie in an immense valley enveloped by imposing karst mountain ranges in Bac Son Town, Bac Son District, Lang Son Province.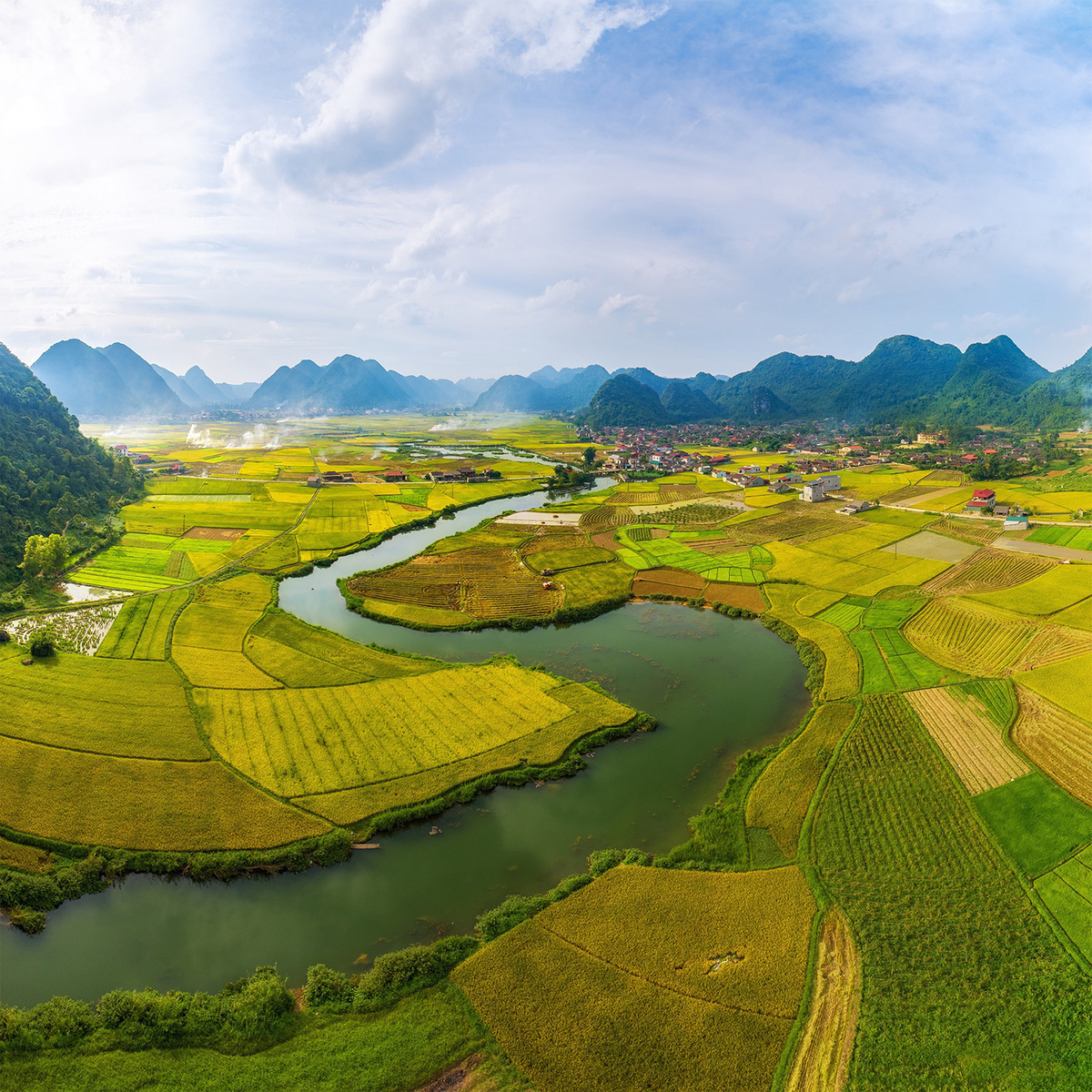 Photo: VNExpress
From the peak, tourists can admire the panoramic view of stunning and vast paddy fields stretching to the horizon. The delicate fragrance of ripening rice would certainly refresh visits' minds.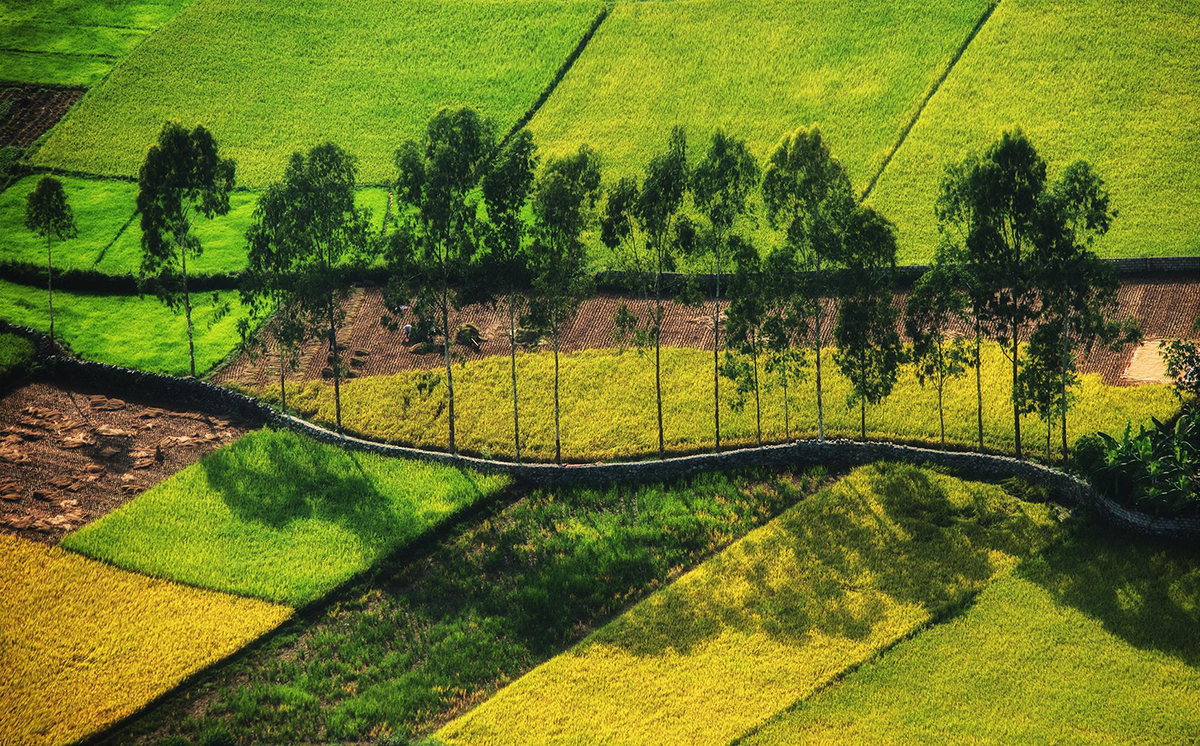 A corner of ripening paddy fields Photo: VNExpress
The serene and poetic landscape of Bac Son ripening paddy fields engrosses any traveler coming here.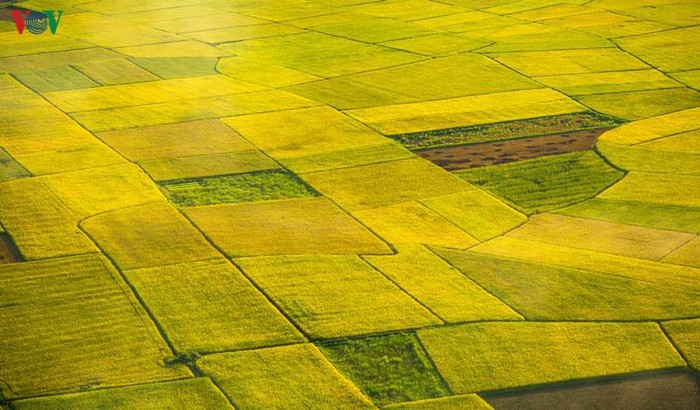 The field looks like a yellow carpet quietly nestled amidst the charming valley. Photo: VOV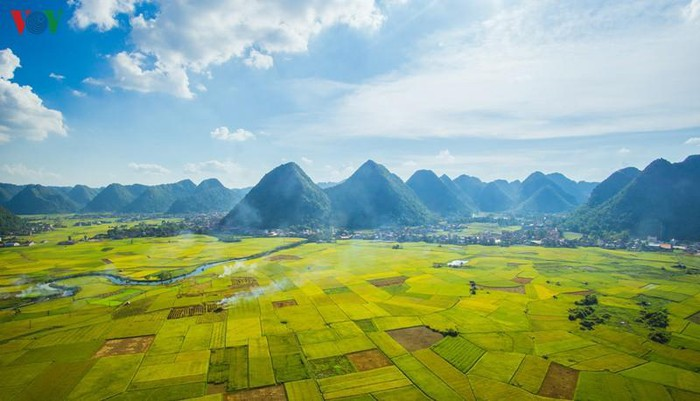 Photo: VOV
The sunlight penetrating through majestic mountains and shining down the yellow field adds to its magnificent beauty.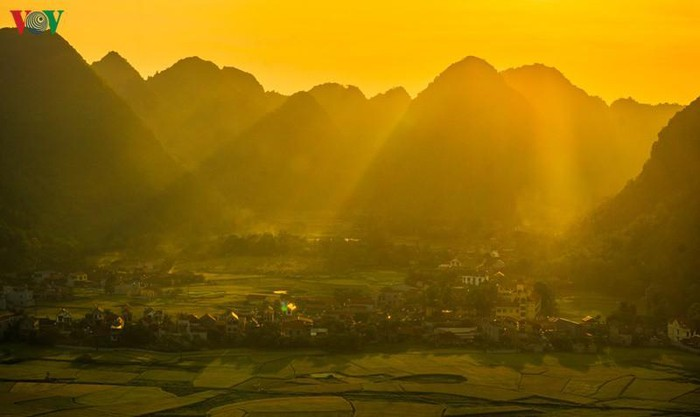 All the valley is bathed in glorious sunshine Photo: VOV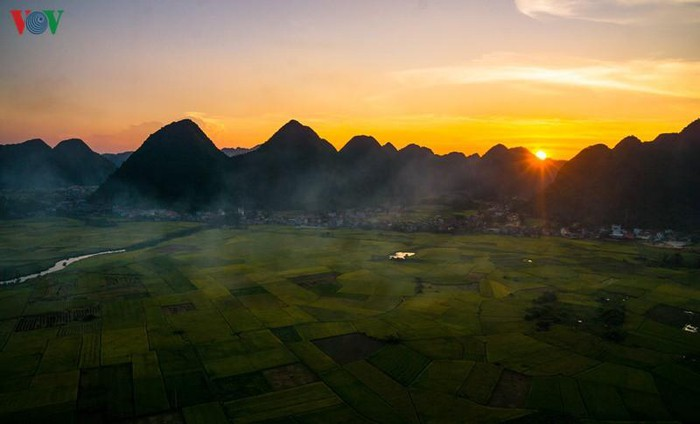 Sunset in Bac Son Valley Photo: VOV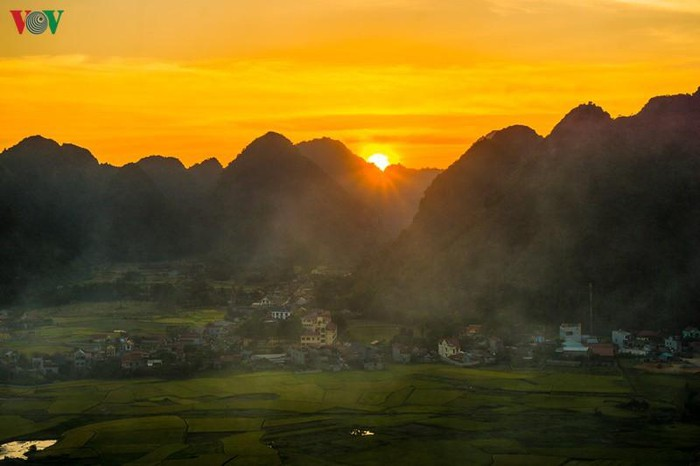 Sunset in Bac Son Valley Photo: VOV
The sunrise and sunset are the best time to admire Bac Son ripening paddy fields. While the sunset brings the nostalgia feeling, the sunrise leaves tourists with freshness in the airy atmosphere, according to VOV.
Those who wish to embrace the sunrise have to climb Na Lay Mountain with more than 1,200 stone steps from 3 a.m. Tourists should not climb the mountain after rainy nights since stone steps are extremely slippery.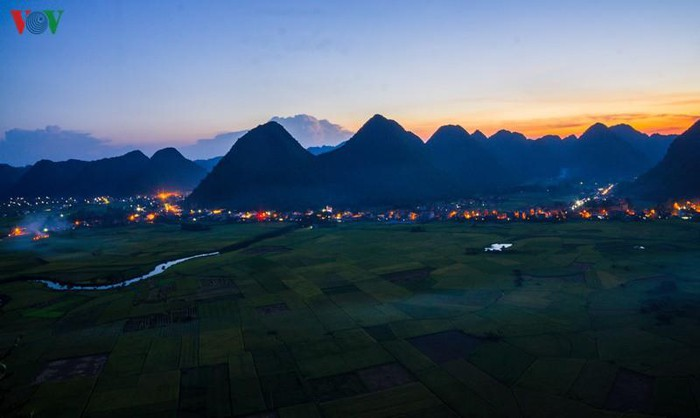 In the evening, all the town is blanketed by sparkling lights. Photo: VOV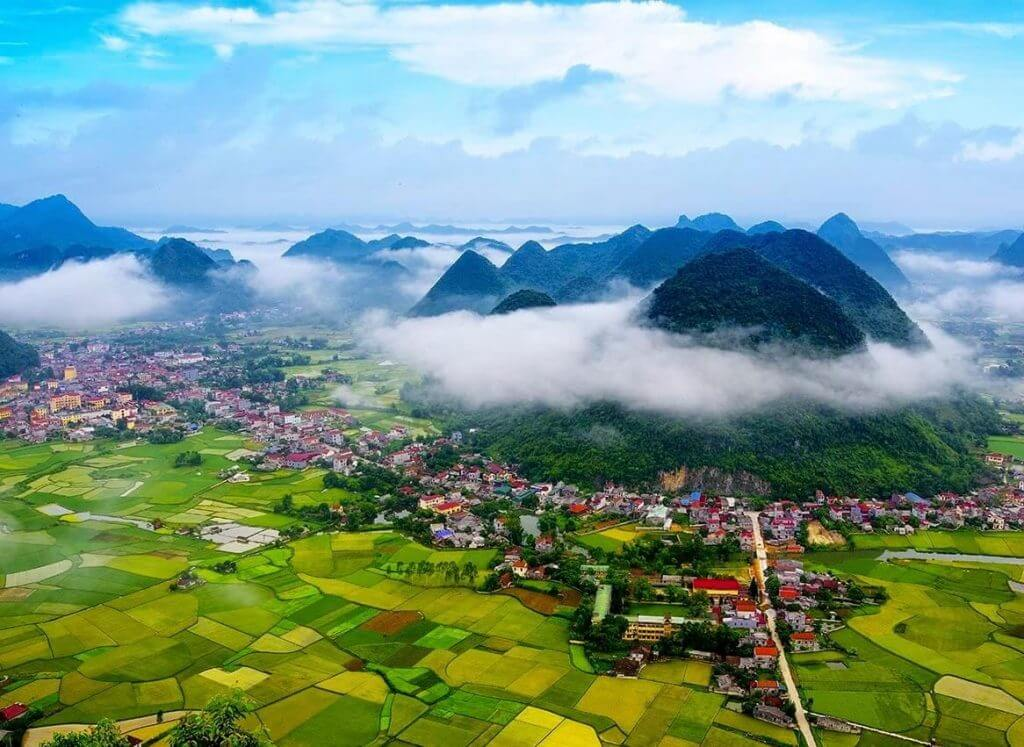 The valley covered by sunshine and dense clouds will surely take the visitors' breath away.
Photo: Vietnam Private Tour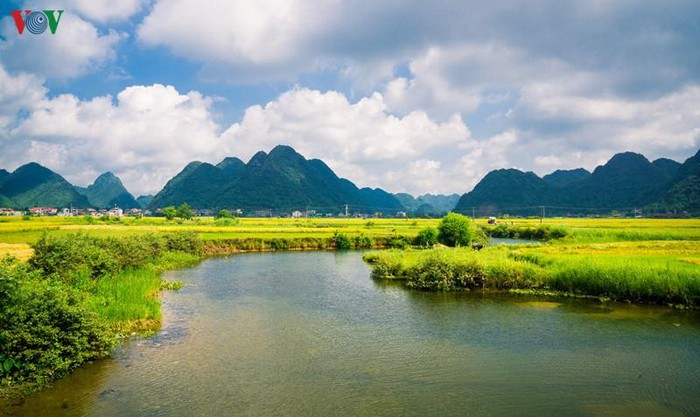 The winding and sluggish river create an exquisite artwork of natural scenery. Photo: VOV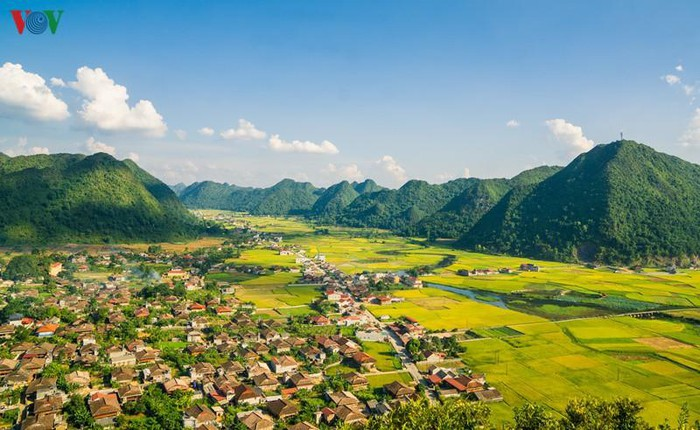 Traditional houses of Tay ethnic people are situated amid enchanting paddy fields. Photo: VOV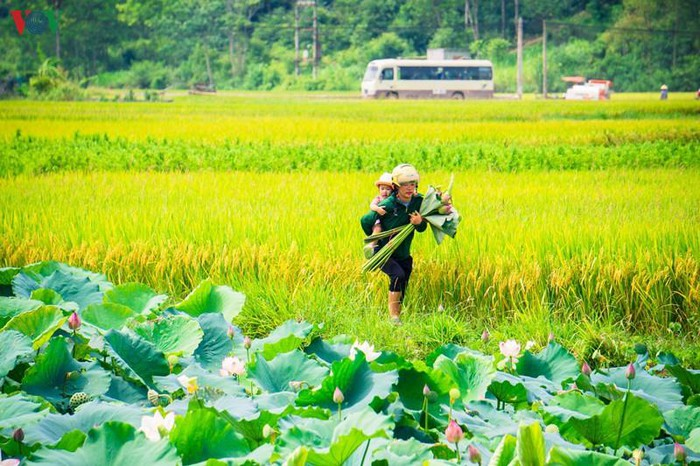 The images of rice fields, lotus flowers, farmers, and banyan trees reminisce us about peaceful Vietnamese countryside. Photo: VOV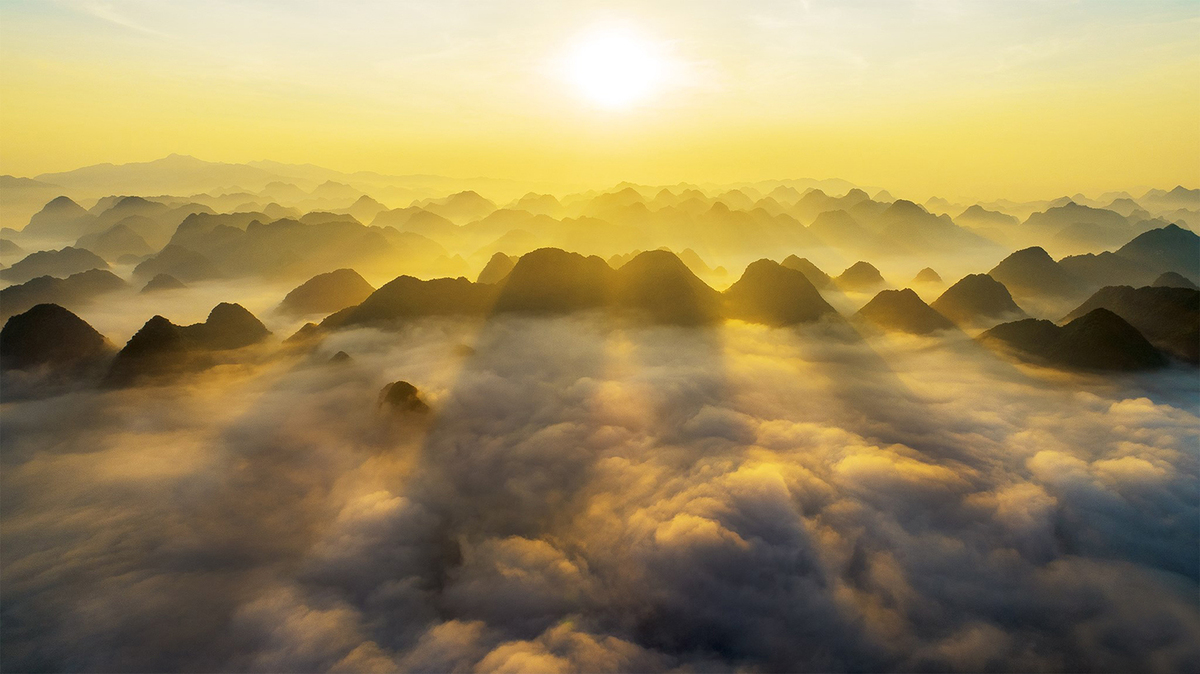 Cloud hunting is also a "must-try" experience in Bac Son Photo: VNExpress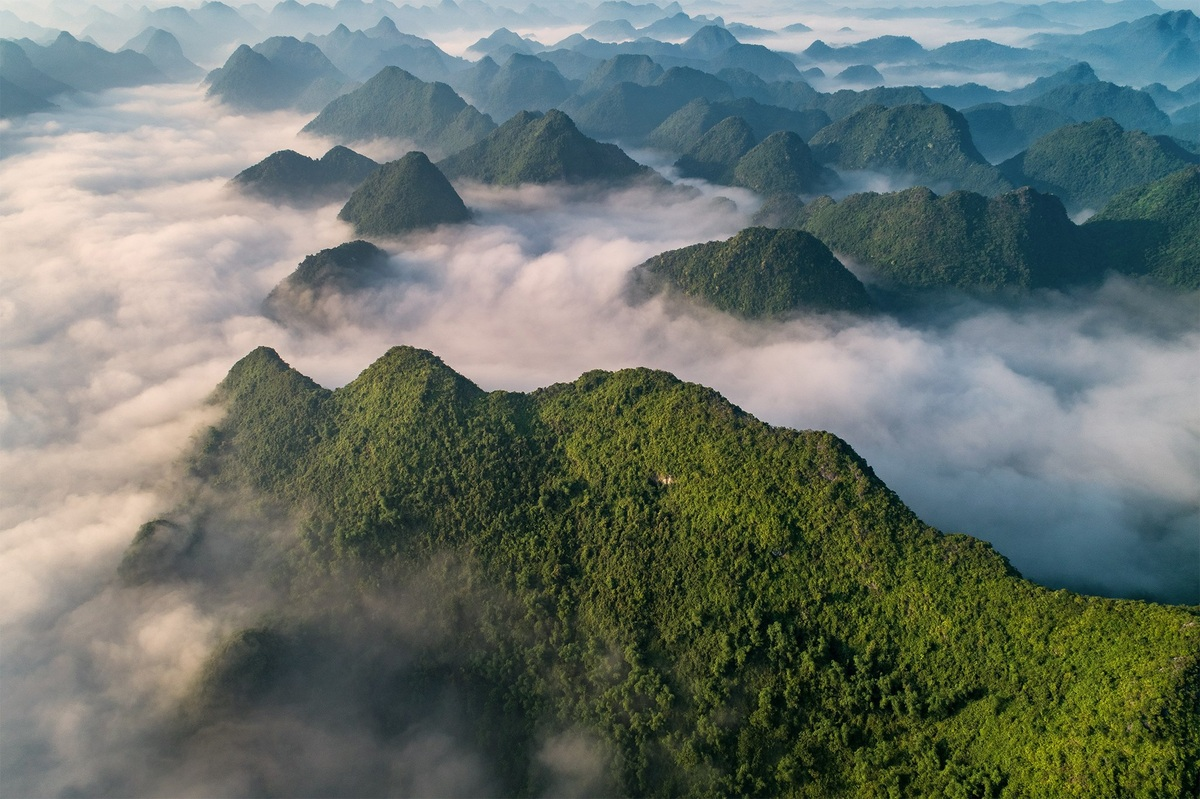 Cloud hunting is also a "must-try" experience in Bac Son Photo: VNExpress
Besides admiring the ripening paddy fields, hunting clouds is also a not-to-be-missed experience for tourists. Tam Canh Pass is considered as the most perfect place to see the sea of clouds in Bac Son.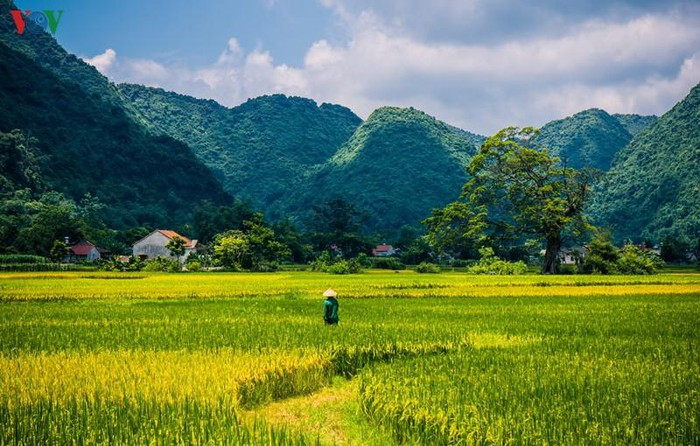 The pristine beauty of Bac Son Valley remains intact Photo: VOV
An off-the-beaten-track destination, Bac Son remains its pristine beauty. The enthralling and romantic beauty of ripening paddy fields along with amicable local residents certainly leaves tourists' immiscible impression.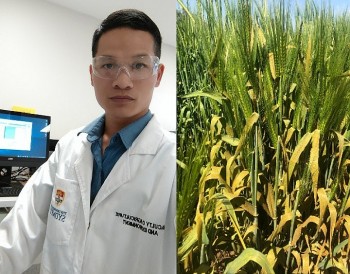 Overseas Vietnamese
The finding by Vietnamese PhD student Dinh Xuan Hoan is considered great advancement in the fight against rust disease, which decreases global food production by at least 10 percent.