Bai Nhat, an unexplored beach in Con Dao - off southeast coast of Vietnam
Bai Nhat is one of the most beautiful and pristine beaches in Con Dao. This is also the favorite place to admire the sunset for many visitors.
Photo: Giao Thong Newspaper
Bai Nhat is located on Ben Dam Road, about 6km southwest of Con Dao town. The road from the town to Bai Nhat is the most beautiful sea curve on the island with mountains, forests on one side, and a vast blue sea on the other side. The meandering road captivates numerous visitors when passing here, according to Giao Thong Newspaper.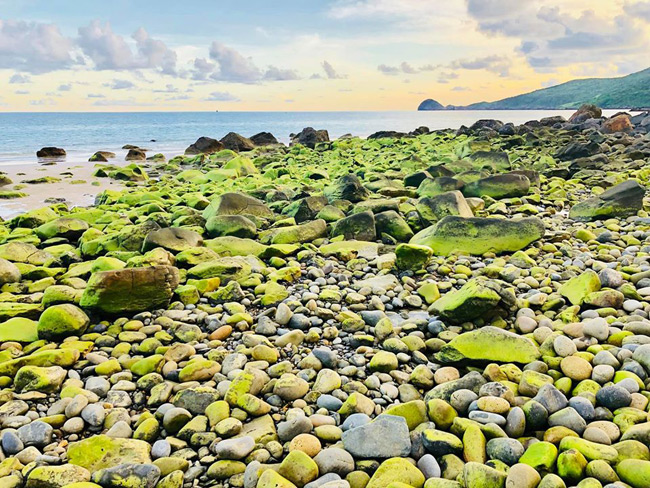 Photo: Giao Thong Newspaper
There are only plants, gravels, sands at Bai Nhat, so it is so untouched. There are no restaurants, no tourist services served around the beach. The highlight of Bai Nhat is the shape of the mountain range in the distance, looking like a couple hugging each other, so people named it as Love peak.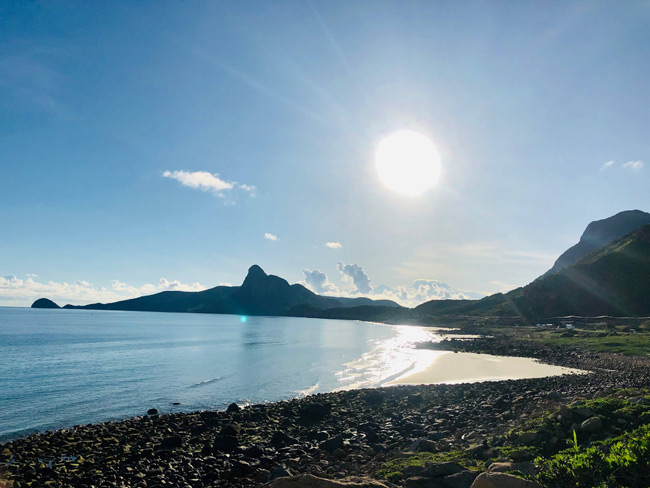 Photo: Giao Thong Newspaper
Standing on Ca Map Cape (Shark Cape), you can capture the panoramic view of Bai Nhat and Love Peak.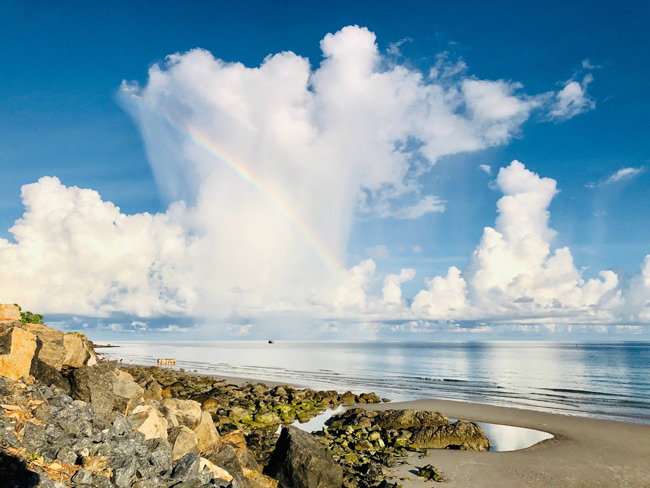 Photo: Giao Thong Newspaper
Peaceful, poetic, and gentle are the words to describe Bai Nhat. Any corner at Bai Nhat can produce the perfect check-in photos.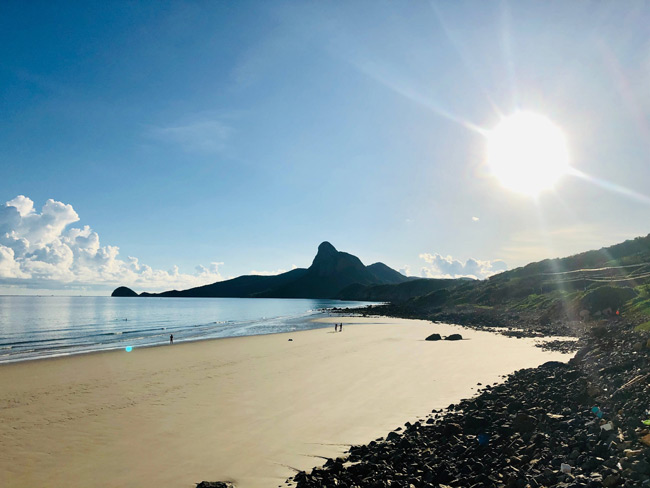 Photo: Giao Thong Newspaper
Especially, Bai Nhat only emerges for a few hours a day at low tide, revealing smooth white sand dunes and multi-colored rocks creating a wonderful scene.
In 2019, an Australia-based travel newspaper named Bai Nhat as one of the six pristine beaches in Asia that tourists need to come at least once.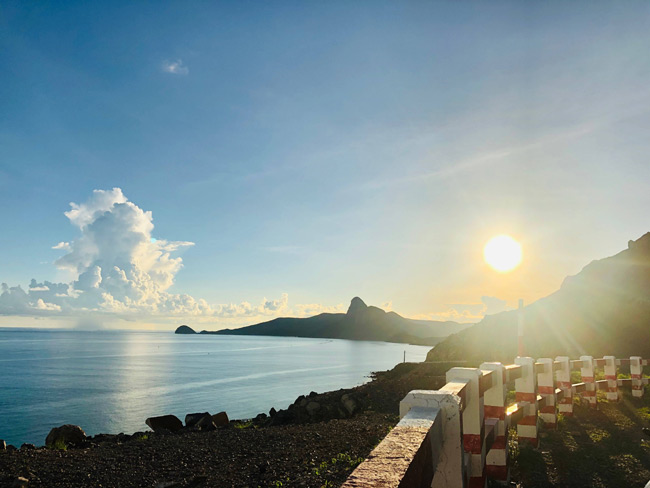 Photo: Giao Thong Newspaper
The air at Bai Nhat is so fresh helping tourists forget all tiredness of daily work. The magnificent landscape of Bai Nhat would certainly take the visitor's breath away.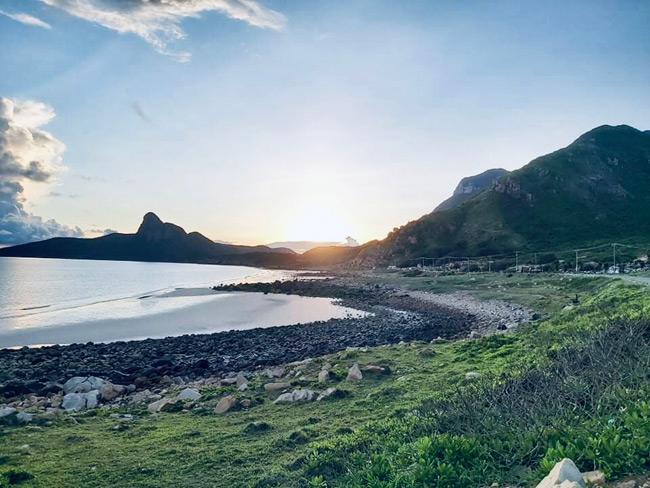 Photo: Giao Thong Newspaper
The sunset descends with the glorious late sunshine making Bai Nhat even more magical and alluring.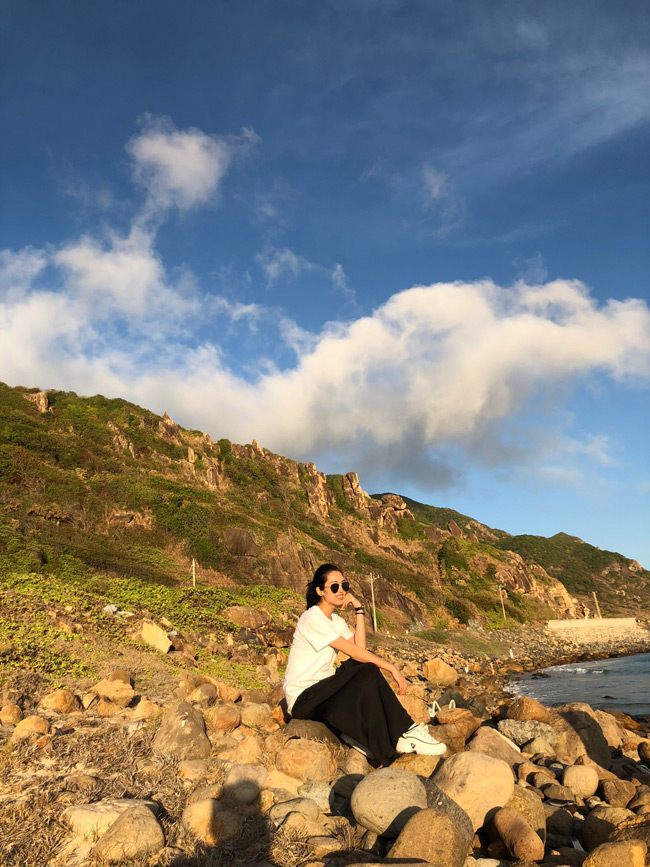 Photo: Giao Thong Newspaper
Bai Nhat boasts the spectacular natural scenery making it a perfectly wonderful getaway from the hustle and bustle of city life.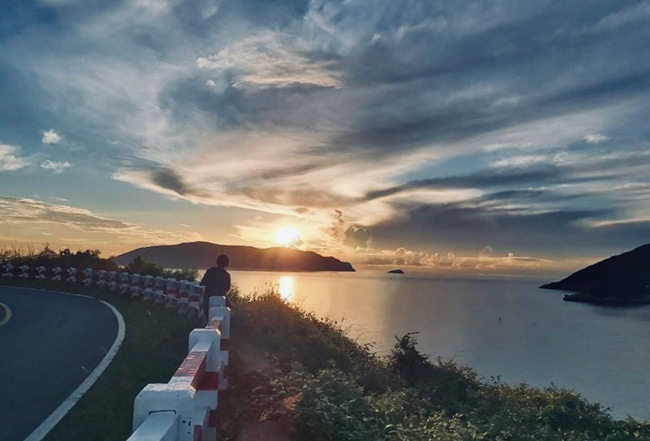 Photo: Giao Thong Newspaper
There is also a wide range of ideal destinations to watch the sunset in Con Dao such as Pier 914, Mui Tau Be, Mui Chim Chim. Besides, Con Dao also offers tours for travelers to further explore for instance journeys to Hon Cau, Hon Tai, or Hon Bay Canh.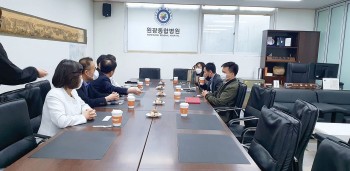 Overseas Vietnamese
A meeting was organized at the Wonkwang Hospital on the provision of medical support for the Vietnamese community in Korea in accordance with the signed cooperation agreement.