Five gorgoeus miniature 'Maldives' in Vietnam
A trip to Maldives is sure a coveted journey for many. However, travel fees might be a little exorbitant. So beachlovers can pick some destinations listed below, which are considered the "Maldives" of Vietnam thanks to their pristine beauty and crystal-clear water for their travel bucket list. 
Binh Hung, Khanh Hoa
As a small island in Cam Binh commune, Cam Ranh City (Khanh Hoa), Binh Hung is considered as a "pearl" that has not been polished among marine tourist destinations in Vietnam.
Binh Hung Island, about 30 kilometers by road from Cam Ranh City and then about 10 minutes by boat, has stunning beaches, crystal-clear water, lobster farms and giant rocks, according to Vietnam Net.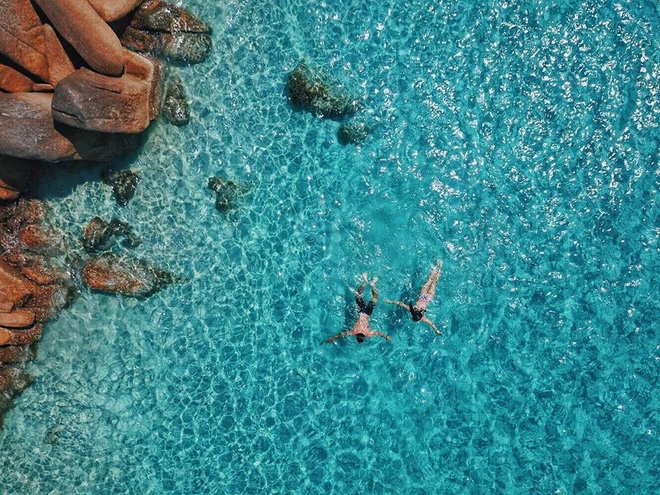 (Photo: Kenh14)
The idyllic beauty of Binh Hung beach viewed from above.
Tourists can go to Binh Hung Island all year round, however, the best time to go to Binh Hung is during the summer months, at this time the sea is quiet, you will enjoy the most "charming" sea scenery.
The beach makes a spectacular check-in spot for Vietnamese tourists and foreigners alike. Let your creation shines by posing in your own style.
Ky Co beach, Quy Nhon, Binh Dinh
Perched between the tourist hotspots of Nha Trang and Hoi An, Quy Nhon town in Binh Dinh Province is less crowded but has quickly become one of the most searched beach holiday destinations in recent years
It is blessed with a 42 km coastline, and has been dubbed the "Maldives of Vietnam."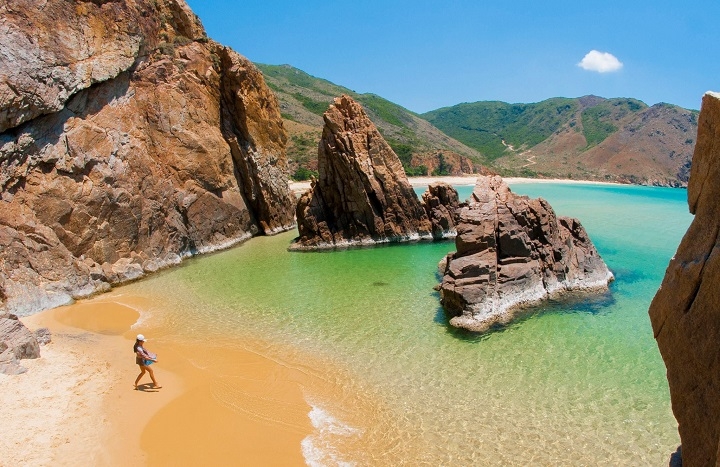 (Photo: VnTrip)
Situated on Nhon Ly Island, 25 km away and a 20-minute boat ride from Quy Nhon, Ky Co is fondly dubbed the "Maldives of Vietnam." On one side of Ky Co is the calm turquoise sea, and the other is magnificent rocky mountains.
Here, visitors can dive in to explore the corals, have a dip in the cool water, relax on the soft golden sand of the beach, or discover other beautiful beaches in Ky Co hidden between the mountains cliffs, VNE reported.
Ly Son, Quang Ngai
Ly Son island, well known as the "Kingdom of garlics", is the holiday paradise boasting a long stretch of white sand, crystal-clear seawater, together with ancient and sacred temples and pagodas.
Ly Son beach offers a sheer beauty, with fine white sand, golden sunshine, turquoise water surrounded by magnificent lava cliffs, all guarantee a blast. Plus, visitors can even see flocks of fish swimming around and color coral reefs through the crystal clear water.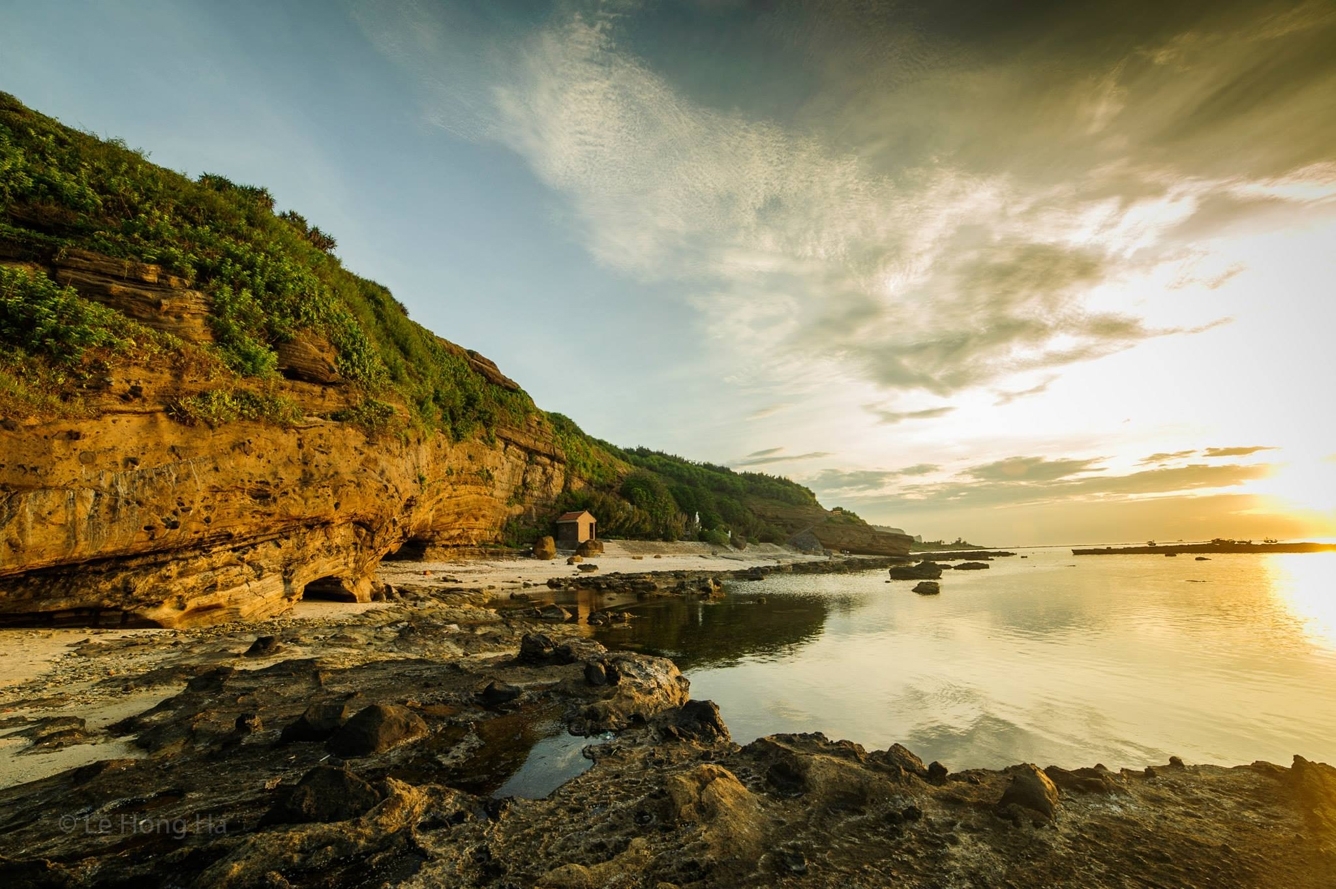 (Photo: Viet Travel)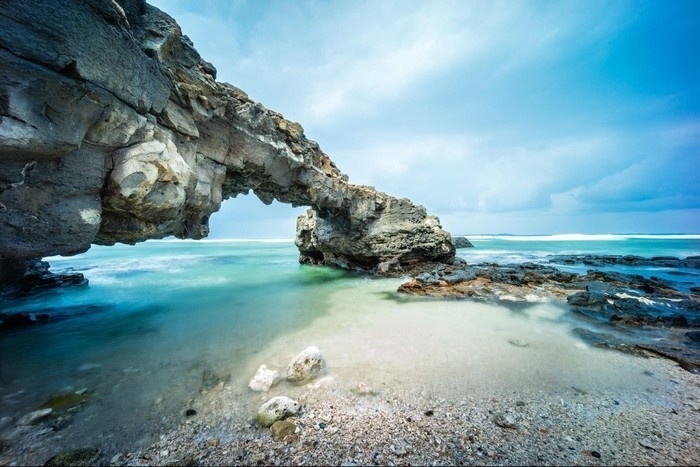 (Photo: Dan Viet Tour)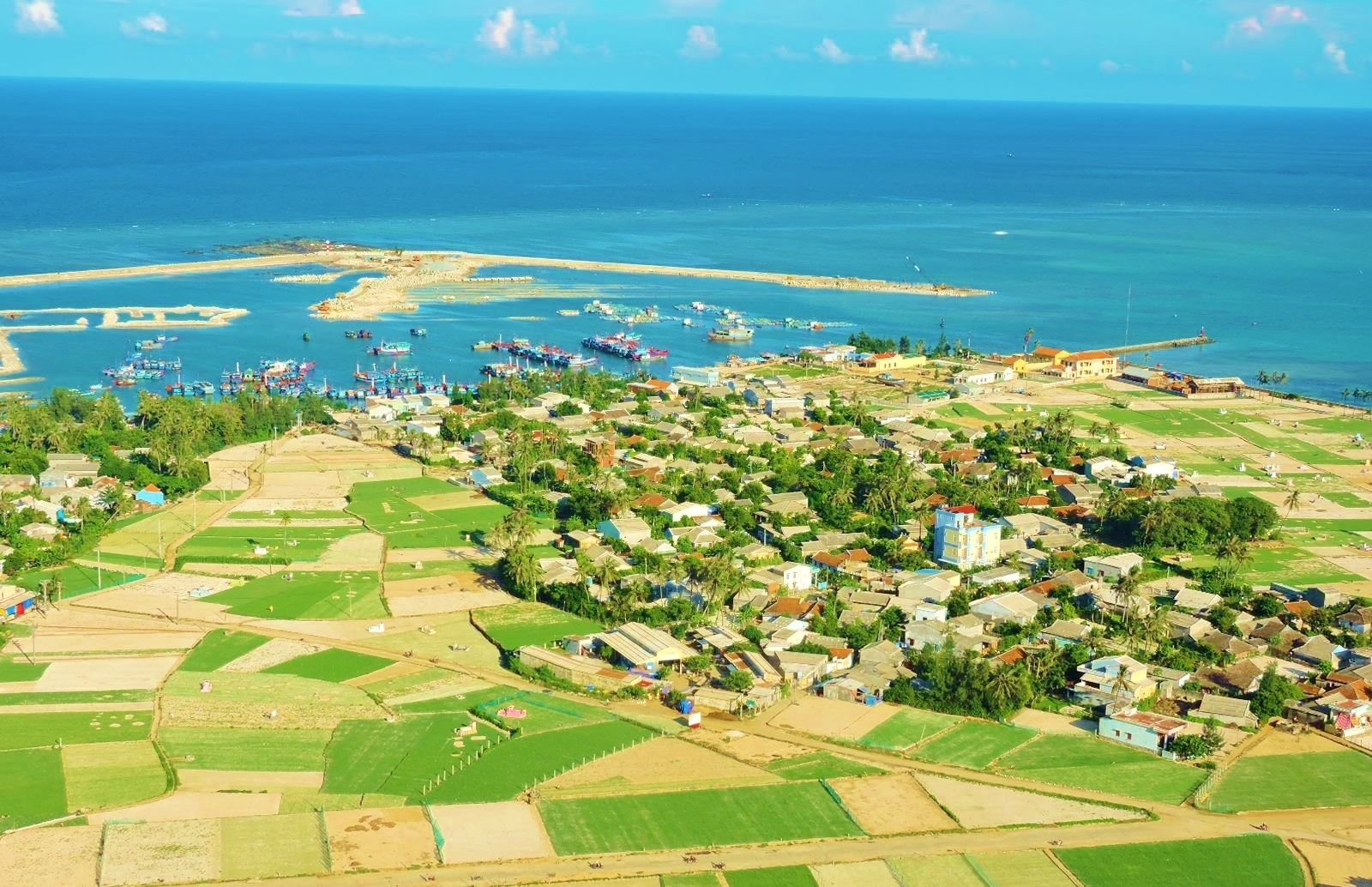 Bird-eye view of the island (Photo: Quang Ngai)
June to September is the perfect time to visit Ly Son island since the weather is nice and sunny. Although it's mostly sunny during summer, there are sudden storms and rain, so make sure that you always check the weather before you come here. Ly Son garlic is planted in September and harvested around early December, so if you want to discover and try this special spice, you have to come at the right time.
In addition, Ly Son has a special holiday to commemorate the Hoang Sa soldiers and it takes place on the 18th, 19th, and 20th of March, Lunar calendar, according to Guide.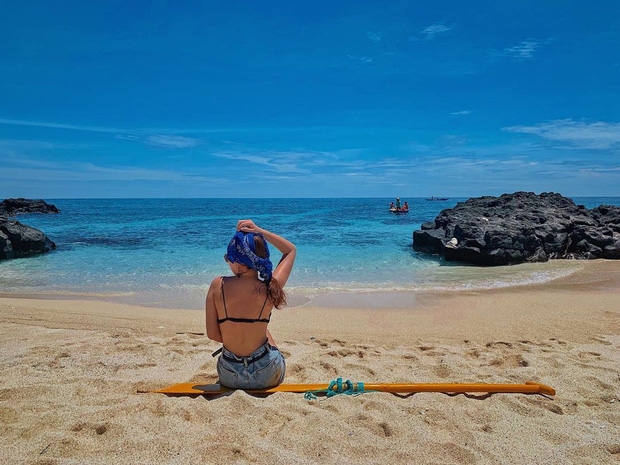 (Photo: Kenh14)
Phu Quy , Binh Thuan
About 120km east of Phan Thiet, Phu Quy Island is way out there, all on its own in the East Sea. Phu Quy island, which means 'Island of Precious Riches' or 'Rich and Precious Isle' in Vietnamese, has only recently opened to tourism. The main island is but a drop in the ocean, with only a few other outlying islets, most of which are tiny outcrops, with the exception of Hon Tranh to the south of the main island.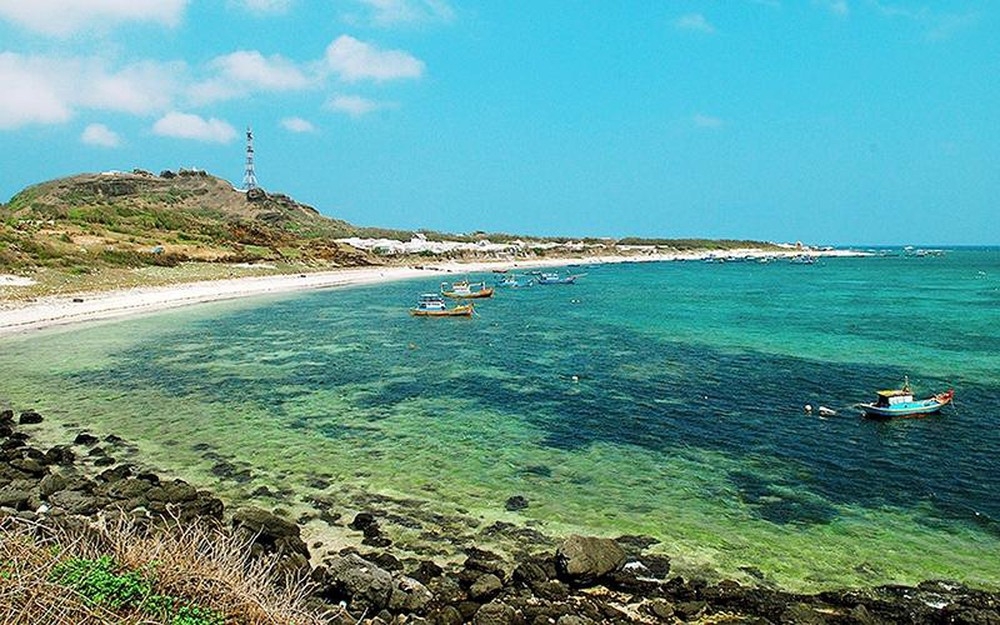 (Photo: Bao moi)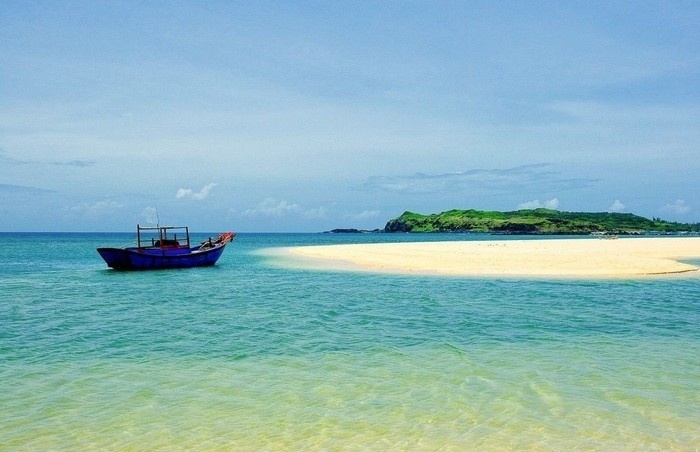 (Photo: My Tour)
Phu Quy Island looks like a giant whale which is crossing the sea. This island has many knolls, hills, and sand dunes. The majority of administrative offices, schools, stadiums, entertainments, and traffic systems on the island are still new and there are some being built. The island looks a little bit urban but there are no street names and no numbers. The first impression about this island is its unspoiled scenery with almost no touch of professional tours, as reported by Vina.com.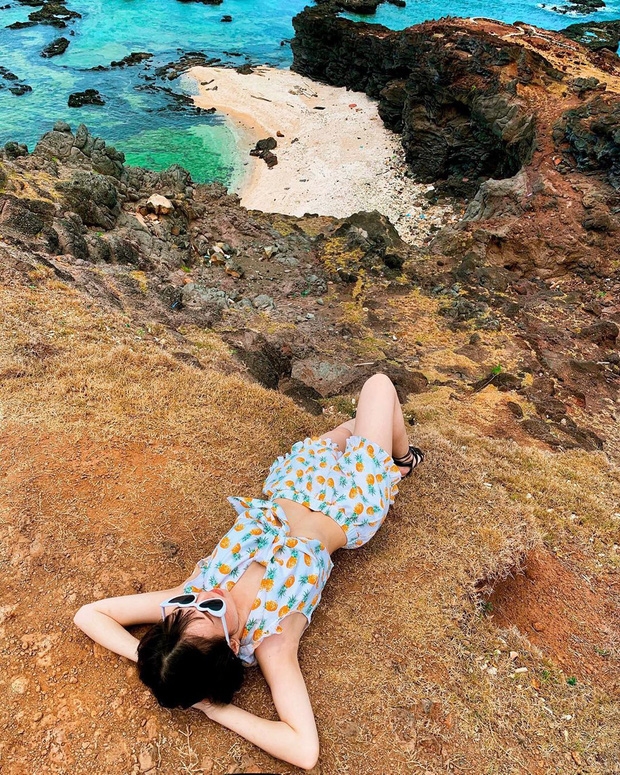 (Photo: Kenh14)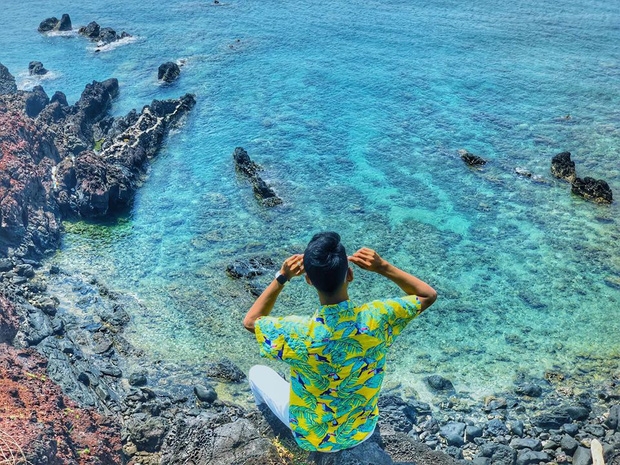 (Photo: Kenh14)
Con Dao, Vung Tau
Con Dao Islands, also known as Con Dao National park, are an archipelago of 16 mostly uninhabited islets just off the southern coast of Vietnam, each of which offering expansive beaches shaded with evergreen trees. Great for savvy travellers looking to escape bustling city life, the main island also boasts miles of coastal roads, hiking trails and a wide range of outdoor activities.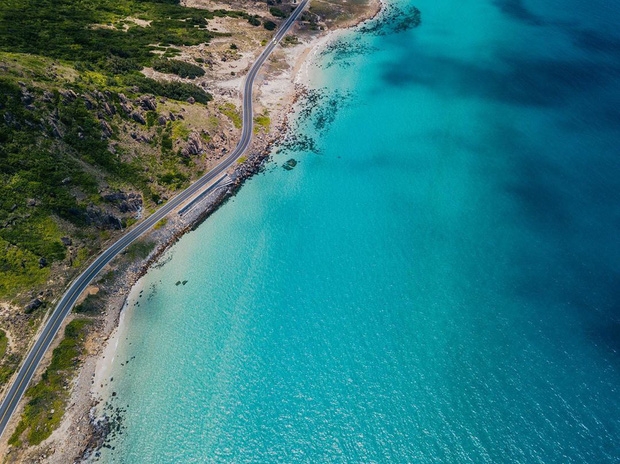 (Photo: Kenh14)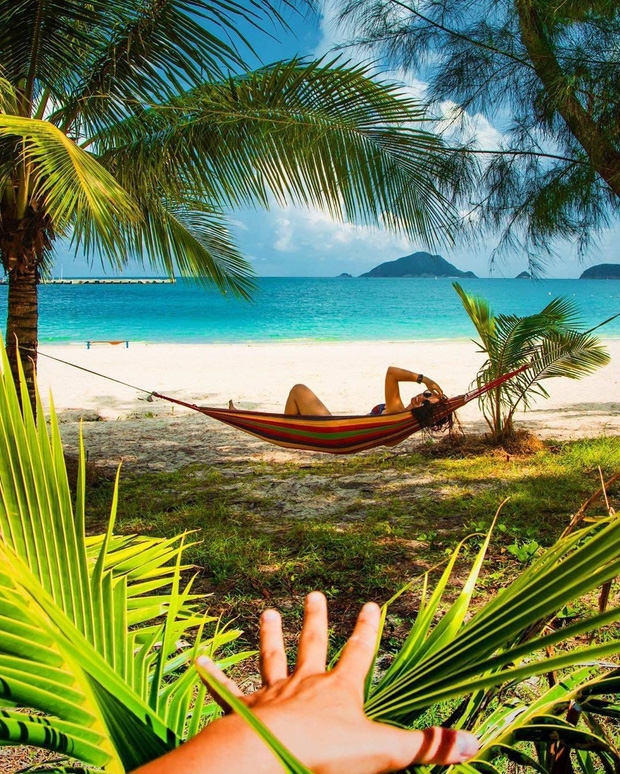 (Photo: Kenh14)
The island has plenty of unspoilt beaches where you can enjoy a day of sunbathing, swimming, and dining on fresh seafood. Closest to the town is Bai An Hai Beach, which connects Ben Dam Harbour to several beachfront resorts and fishing villages. If you prefer privacy, rent a motorbike and make your way south towards Mui Ca Map (Shark Cape) and Nhat Beach to enjoy fine white sands and breathtaking views of the ocean, Vietnam guide reported.
Island-hopping and diving are popular activities on Con Dao Islands, where you can explore most of the uninhabited islets and spot various wildlife such as stingrays, barracudas, moray eels, and dugongs.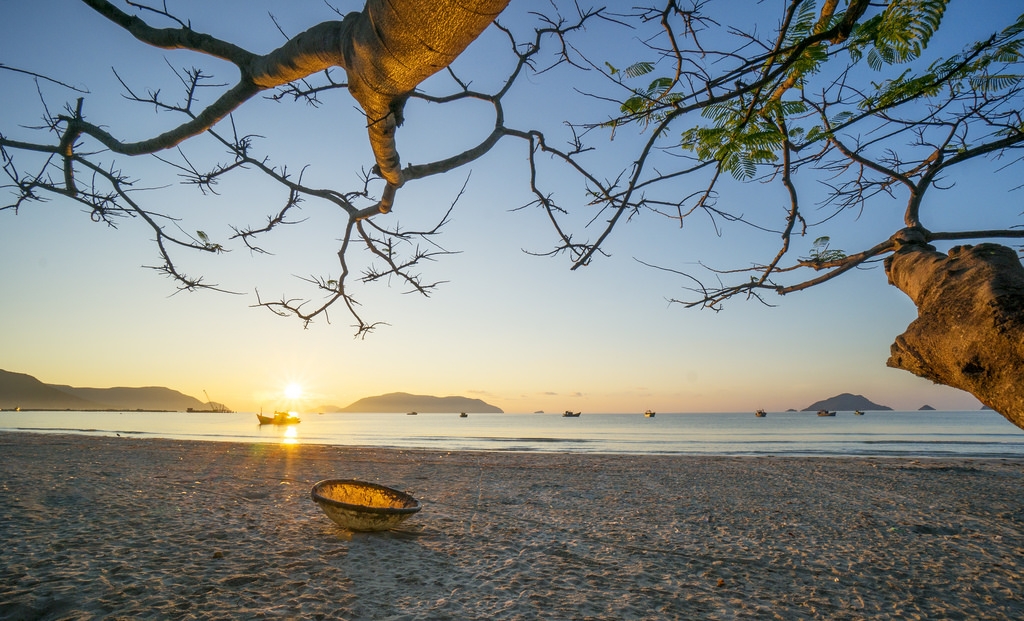 (Photo: Con Dao)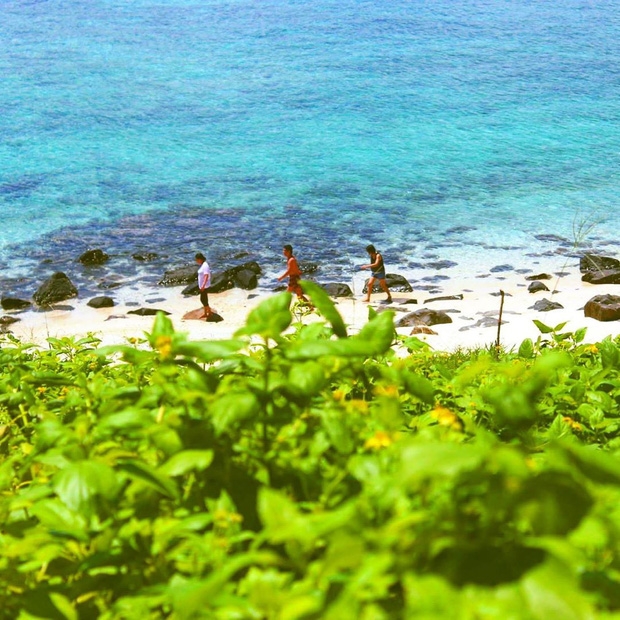 (Photo: Kenh14)