Banh Mi Ranked 7th in World's Best Street Foods
Banh mi is a familiar dish among Vietnamese people and also one of the different types of street food foreign visitors love.
TasteAtlas, a website dedicated to discovering fresh ingredients, traditional dishes, and authentic restaurants around the world, has recognised Vietnamese baguette, known locally as "Banh mi", as the 7th best street food in the world, VNA reported Monday.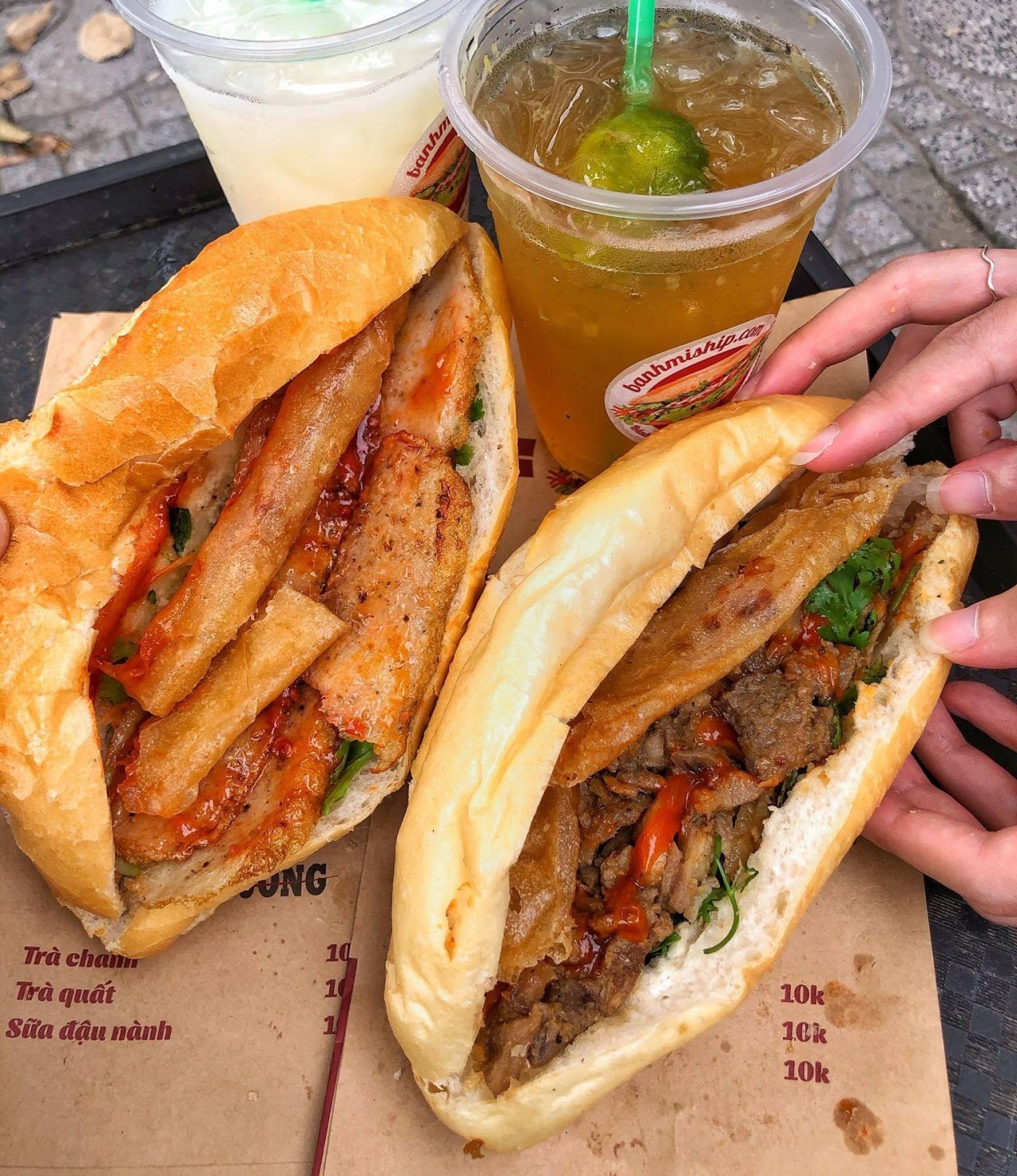 Bánh mì is a popular Vietnamese variety of sandwiches that share the same core ingredient a baguette.
According to the site, Bánh mì (pronounced 'bun mee') is a popular Vietnamese variety of sandwich that shares the same core ingredient of a baguette.
The baguette was brought over to Vietnam during the colonial period, and nowadays it is one of the few remaining legacies from the time. In the beginning, most banh mi sandwiches consisted of bread, meat, and seasonings, with no added vegetables.
Guotie from China came in first place in the latest TasteAtlas ranking. The pan-fried variety of the Chinese jiaozi dumpling is a Northern Chinese dumpling typically filled with minced pork, Chinese cabbage, scallions, ginger, rice wine, and sesame seed oil.
Roti canai, the Malaysian breakfast of champions, placed second.
Meanwhile, Spain's espetos claimed third position, followed by tacos, the national dish of Mexico.
Another Mexican favorite, carnitas, a dish made from pork that is braised, roasted, or slow-cooked in its fat until it is fully tender and succulent ranked 5th.
Japanese kaarage ranked sixth. Karaage is a Japanese frying technique that is often used to prepare chicken. The chicken is marinated in a mixture of soy sauce, sake, and sugar, then coated with arrowroot starch and deep-fried.
Other street foods that made the top 10 ranked by TasteAtlas including peirogi (8th), a stuffed dumpling from Poland, and esquites (9th), a Mexican street food that is typically consumed as a snack on the go. It is made with mature corn kernels, epazote, and salt.
Cochinita pibil, a Mexican pork dish originating from Yucatan grabbed the 10th spot.
TasteAtlas is considered one of the world's most prestigious traditional culinary experience travel guide websites, with a catalog of more than 10,000 types of food and drink from around the world. The recipes posted on this website are appreciated by food critics and journalists.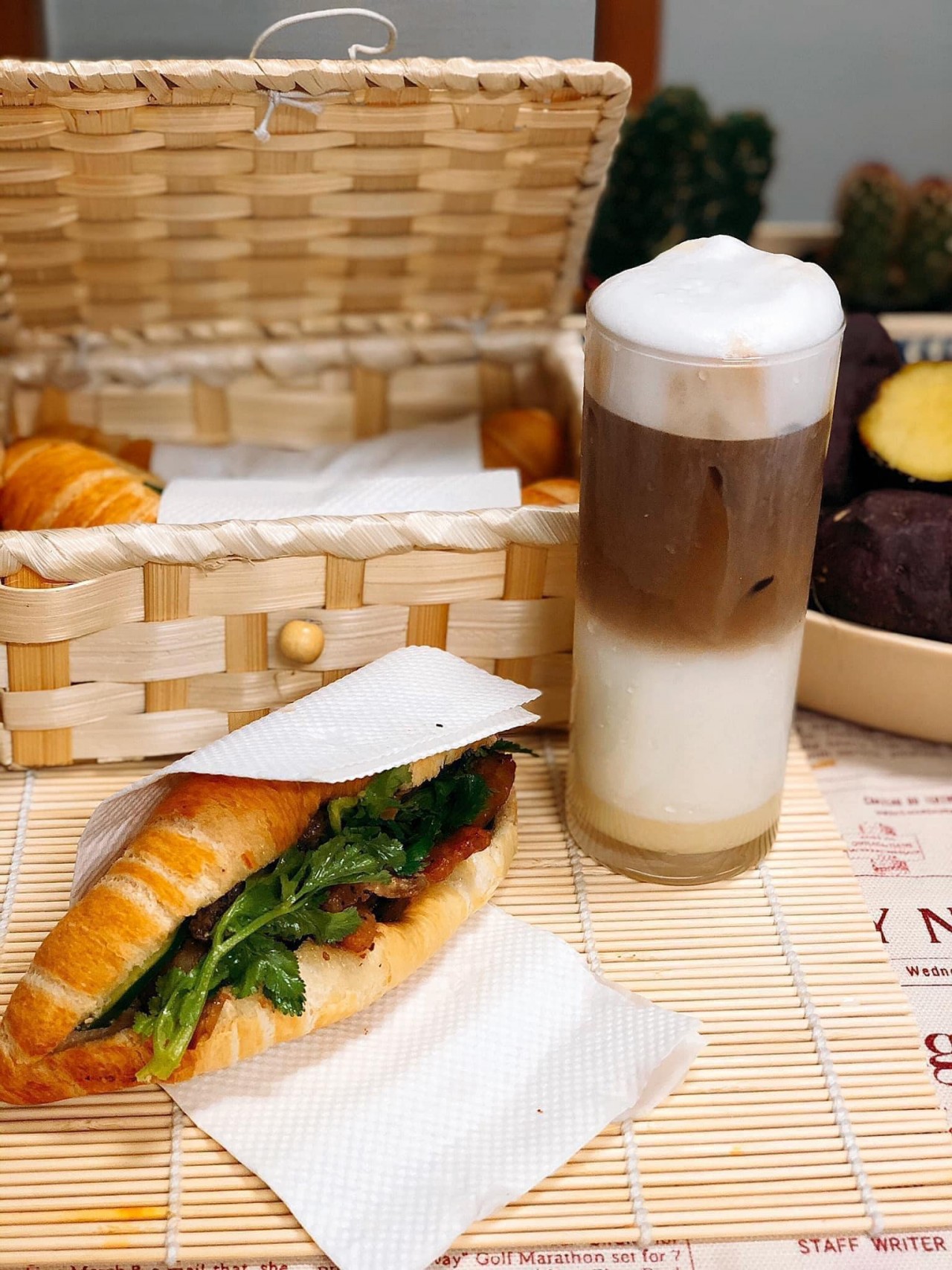 Vietnamese "banh mi" is present in countries where Vietnamese people live because it is easy to make and source ingredients. Photo: Hoa Quynh Nguyen
Vietnam has been named the Best Culinary Destination in the Bucket List Places in Asia in 2023 published by US magazine Travel+Leisure. It recommends must-try food include Banh Mi, Pho, Banh Cuon (rice rolls) and coffee.
CNN has recently released a list of the world's best food, encouraging visitors to try when they have the opportunity to travel in 2022 and among them is Banh Mi.
Banh mi is a favorite snack among both locals and tourists in Vietnam. A typical banh mi costs about VND 20,000. Hong Kong-based South China Morning Post called Vietnamese banh mi "a cheap snack and global hit', while British travel publication Culture Trip hailed it among the world's best street snacks.
In September 2022, Merriam-Webster, the leading US language provider, announced that it officially added 370 new words, including "banh mi".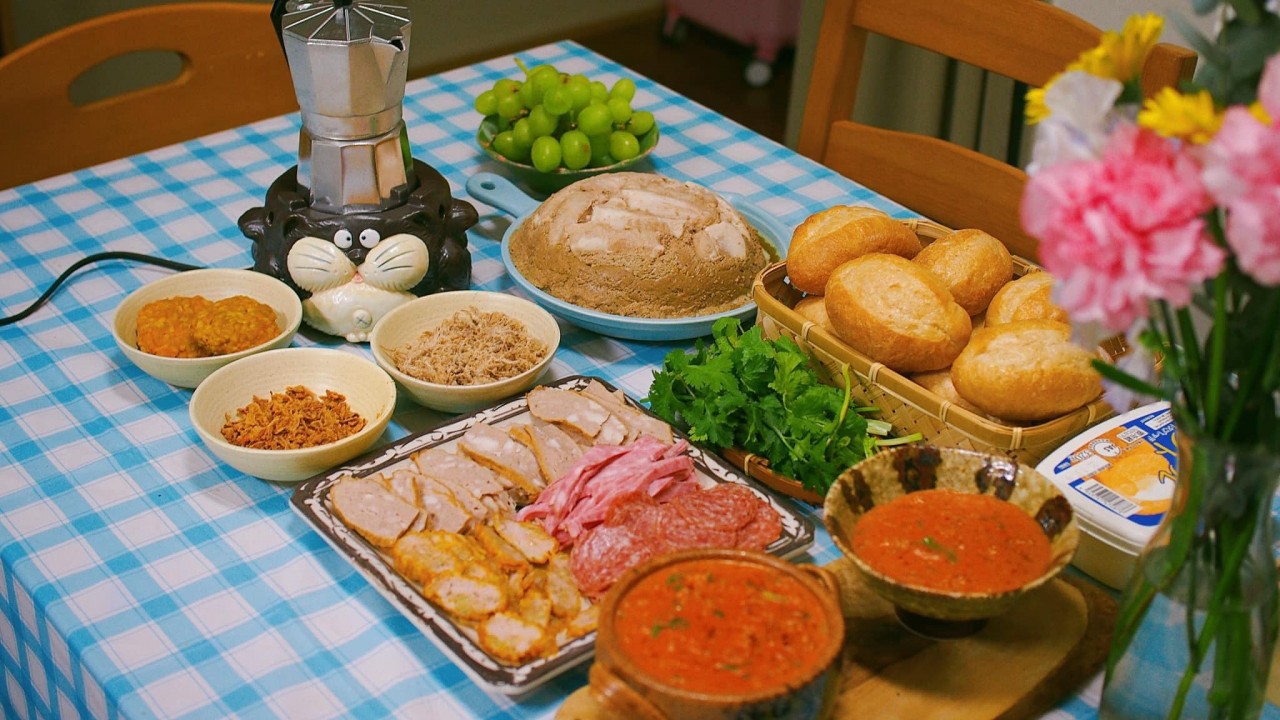 Banh mi can has different types of filling such as ham, grilled meat, butter, and cheese, among others. Then balanced that with slices of fresh cucumber, pickled vegetables, Maggi sauce, coriander, spring onion and chilli. Photo: Hoa Quynh Nguyen
The first baguette in Vietnam dates back 130 years to the time when France colonised the country between the 1880s and 1954. The French usually cut it into small sections to serve with soup, curry or butter.
In 1970, wood-fired ovens were converted into larger brick kilns to bake in bulk, which gave the bread its Vietnamese identity.
From then on Vietnamese chefs began making variations. Instead of putting butter or jam on bread, they layered it with bacon, making it delicious and more convenient.
Banh mi has been developed across Vietnam. The flavours of the modern "banh mi" vary by region in Vietnam. In Hanoi in the north, the fillings are more simple than the "original" found in Ho Chi Minh City in the south, and include high-quality cold cuts. In the central coastal city of Hoi An, the meat used is served warm.
Today, one can easily find "banh mi" in street stands, markets, and restaurants worldwide, from New York to Seoul and Australia.