Beautiful Phong Du Thuong Terraced Fields in Yen Bai
Recently, netizens are captivated by the rice terrace in Phong Du Thuong commune, Van Yen district, Yen Bai province.
Rice terrace in Phong Du Thuong commune. Photo: Thanh Mien
Mr Lo Van Manh - Party Committee Secretary of Phong Du Thuong Commune said: "Currently, the commune's terraced fields are mainly in Khe Tau village with an area of about 30 hectares. This is a village of the H'Mong ethnic group. The rice fields belong to 79 households in the village. Some terraced fields here have been cultivated by local people, the others have been watered, preparing for the next crops".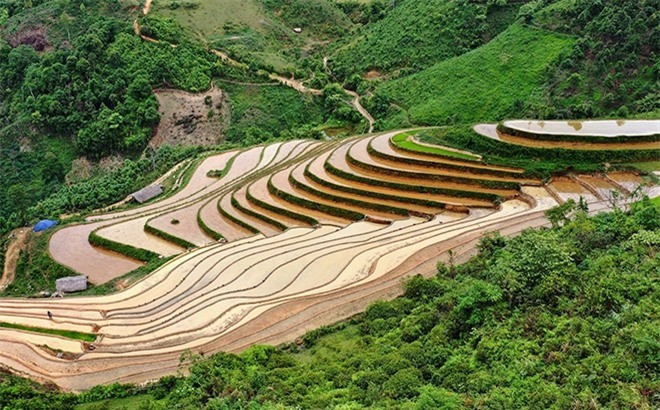 A new tourism spot. Photo: Thanh Mien
According to Manh, in early 1997, the Mong people in Nam Co commune, Mu Cang Chai district migrated to this commune and cultivated the land, turned it into terraced rice fields. Thanks to suitable climatic conditions and the government's irrigation programs, the area of ​​terraced fields have been expanding every year. The commune encourages people to cultivate the wasteland while protecting the landscape and the environment.
"However, to widen the terraced fields, the locality urgently needs a concrete road to Khe Tau village. The commune also has plans to develop tourism in the near future, " - Manh said.
In the past, the Van Yen district focused on tourism promotion and invested in infrastructure for sustainable tourism development. The district plans to develop community-based tourism in association with craft villages in 5 communes: Phong Du Thuong, Na Hau, Tan Hop, Quang Minh and Dong Cuong. At the same time, the district People's Committee has developed a tourism project in Van Yen district in the period of 2020 - 2025.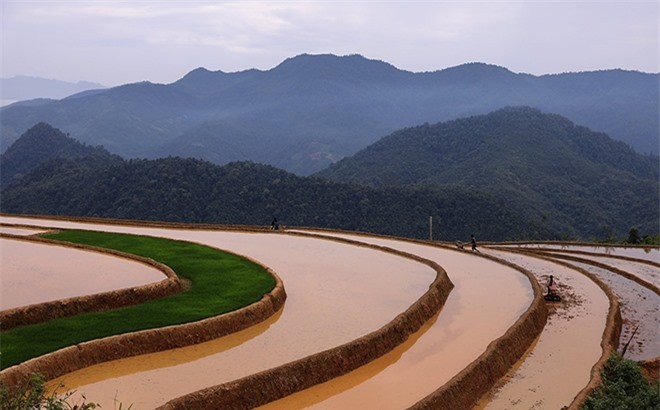 Rice terrace in water. Photo: Thanh Mien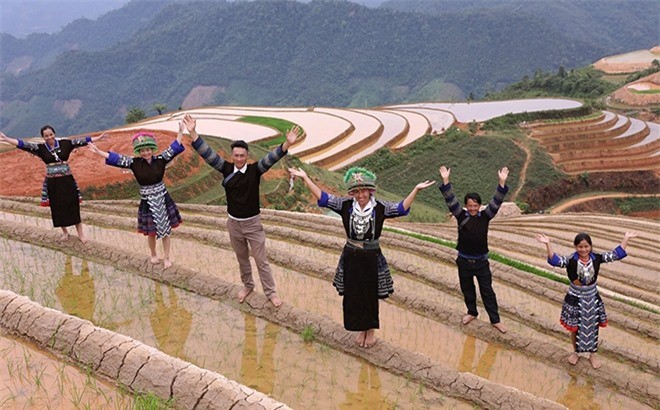 The H'Mong owners. Photo: Thanh Mien
The objective of the project is to build a sustainable tourism model which takes ecotourism, culture, sightseeing, community tourism into account; uses resources efficiently; connects closely to other economic sectors, coordinates with other regions, in order to create high quality and diverse tourism products that attract more tourists and contribute to cultural preservation and promotion, natural resources conservation as well as sustainable economic development.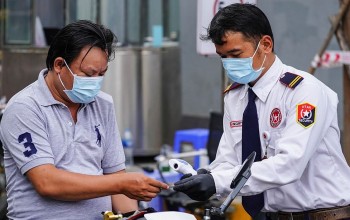 National
More than 1.12 million vaccine doses were administered in Vietnam on October 24. The country has now inoculated more than 74 million doses of vaccine to date, with over 21.46 million people fully vaccinated.