Bat Xat terraced fields mesmerizing in watery season
Since 2013, photographer Vu Ha Nam has traveled to Bat Xat District in the northwestern Lao Cai Province five times to capture landscapes and the life of residents in the watery season.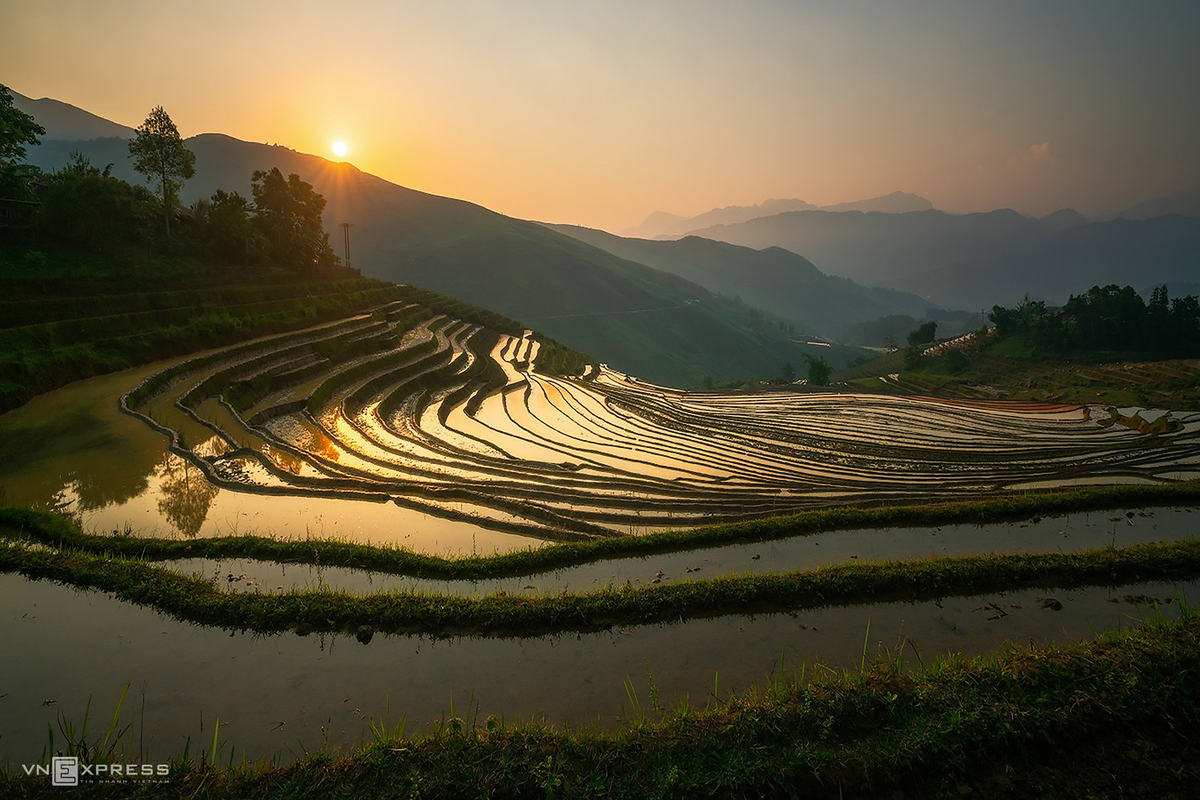 Photo: VnExpress
The early-morning sun shines down on the terraced fields in the watery season in Sang Ma Sao. Photographer Vu Ha Nam (also known as Nam Tron) was born in 1984 and is currently living and working in Hanoi. He is deeply into taking photos of terraced fields in the watery season. Since 2013, he has traveled to Bat Xat five times to pursue his passion, VnExpress reported.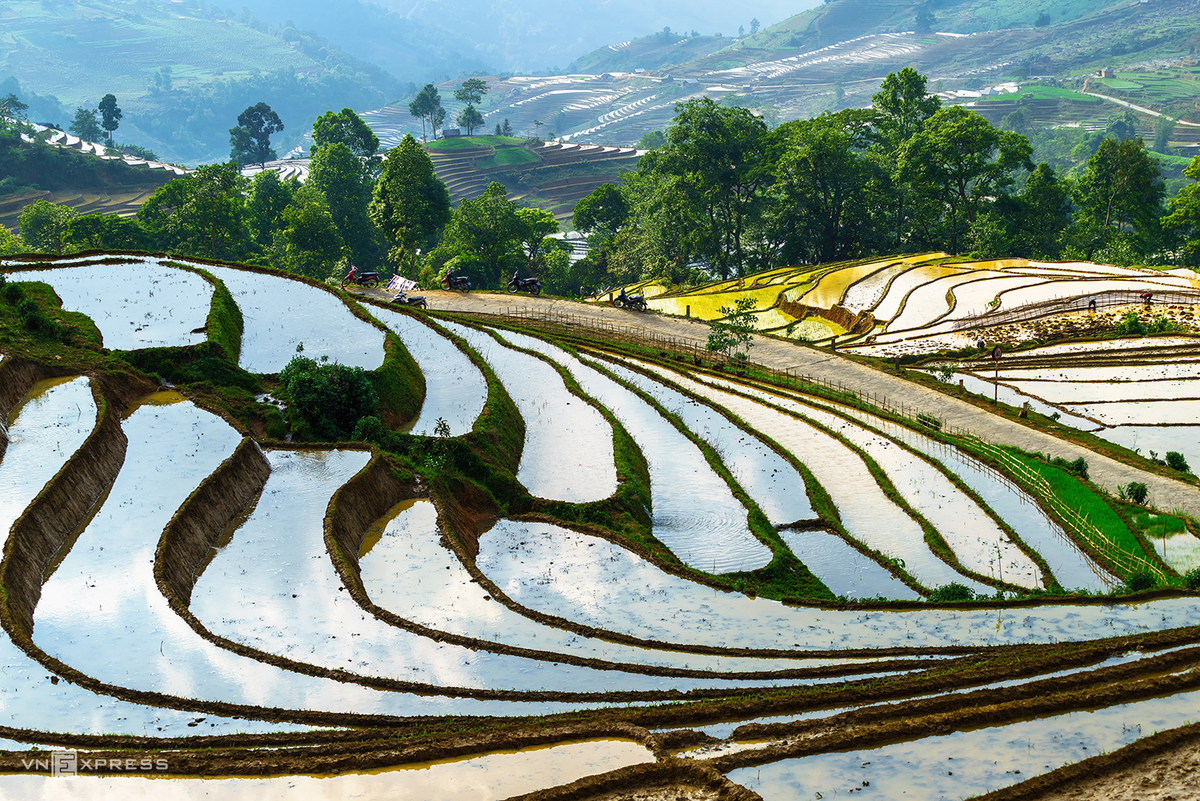 Photo: VnExpress
The beauty of terraced fields in the watery season is the allure of the northern mountainous region during May - June. Bat Xat upland district consists of Bat Xat Town and 20 communes in the northwest of Lao Cai including Y Ty, a famous tourist attraction, which is located at an altitude of 2000 meters.
Nam Tron said he had explored almost all of the terraced fields in Bat Xat District. He had the chance to admire terraced fields in different weather patterns from sunny, to misty, to rainy.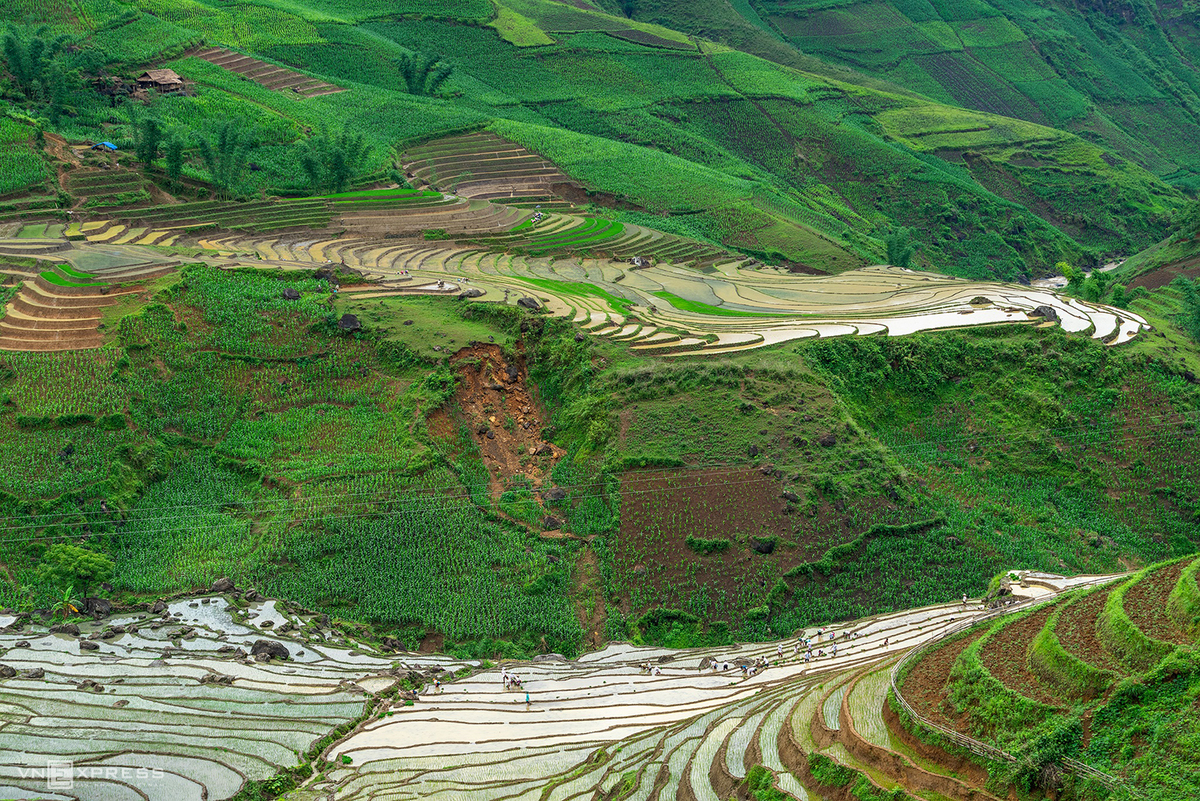 Photo: VnExpress
Terraced fields in Den Thang are blanketed in green which are as spectacular as ones in Sa Pa (Lao Cai), Hoang Su Phi (Ha Giang) or Mu Cang Chai (Yen Bai).
Bat Xat District is home to 3000 hectares of terraced fields, with 70% of mountains. Streams of Ngoi Phat, Lung Po and Quang Kim not only play an important role in agricultural production but they are also famous tourist sites.
Photo: VnExpress
Adding to the already breathtaking beauty of watery terraced fields are green rice plants. The watery season in Bat Xat lasts from May to June annually, with fields being cultivated early or late depending on weather and region, creating a picturesque beauty.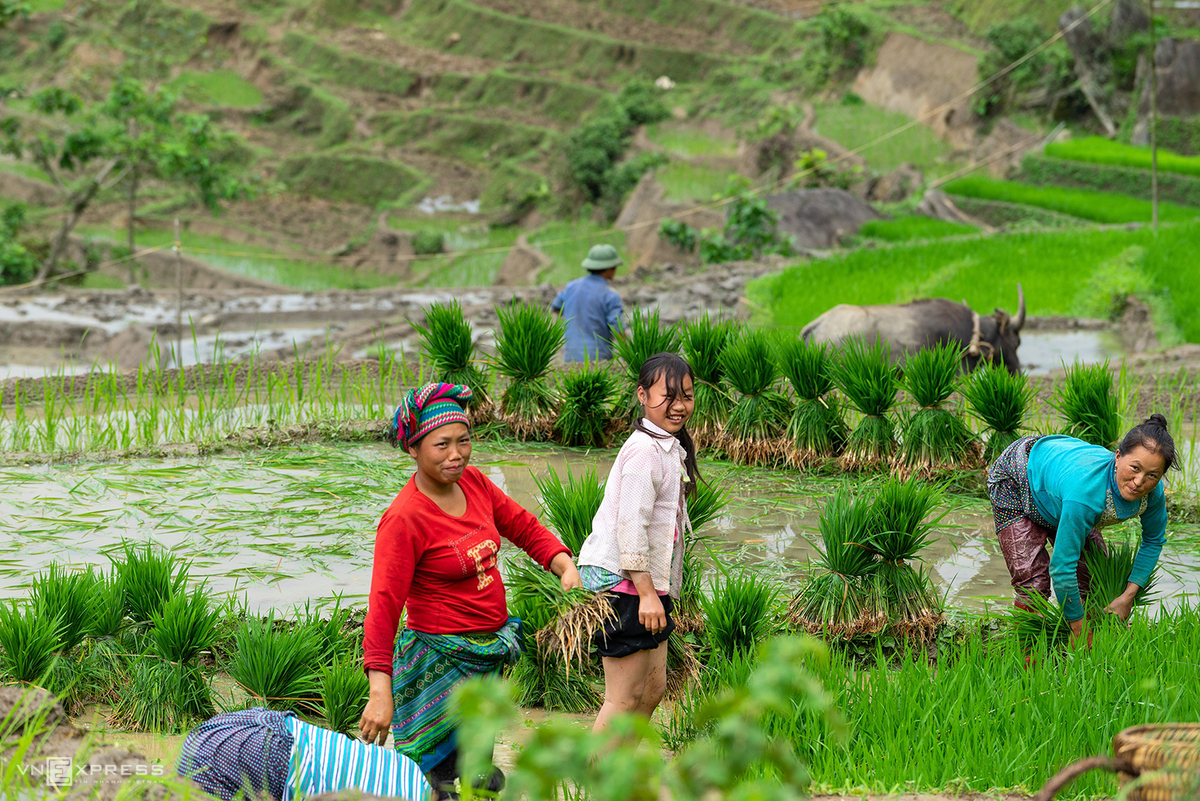 Photo: VnExpress
Besides contemplating the scenery, tourists can immerse in the daily life of H'Mong, Dao, Giay or Ha Nhi ethnic groups.
The above picture featuring ethnic women with bright smiles was taken in Muong Hum, about 5 km from Sang Ma Sao.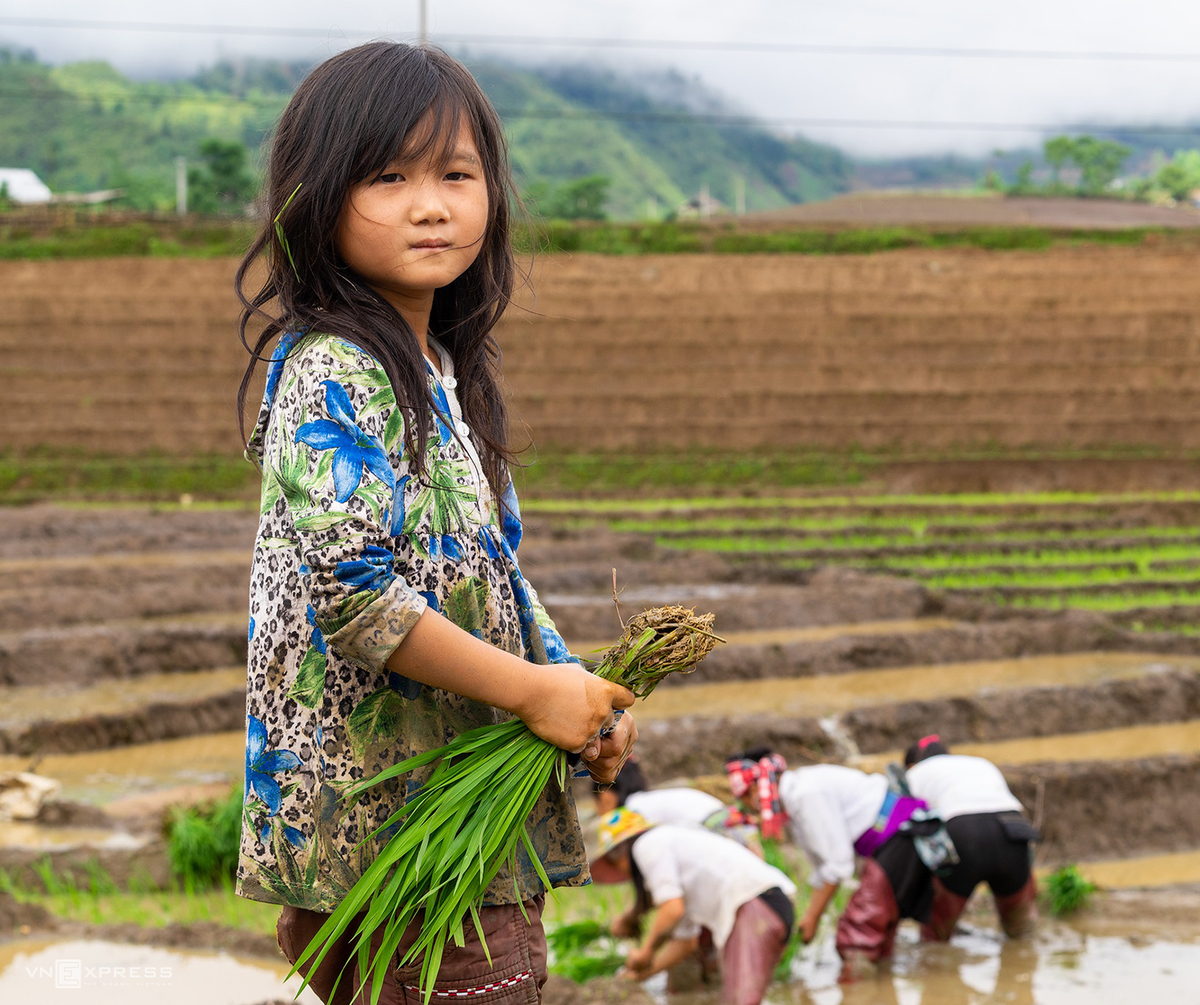 Photo: VnExpress
"The image of a little girl following his mother to go to the fields really impresses me," Nam Tron said.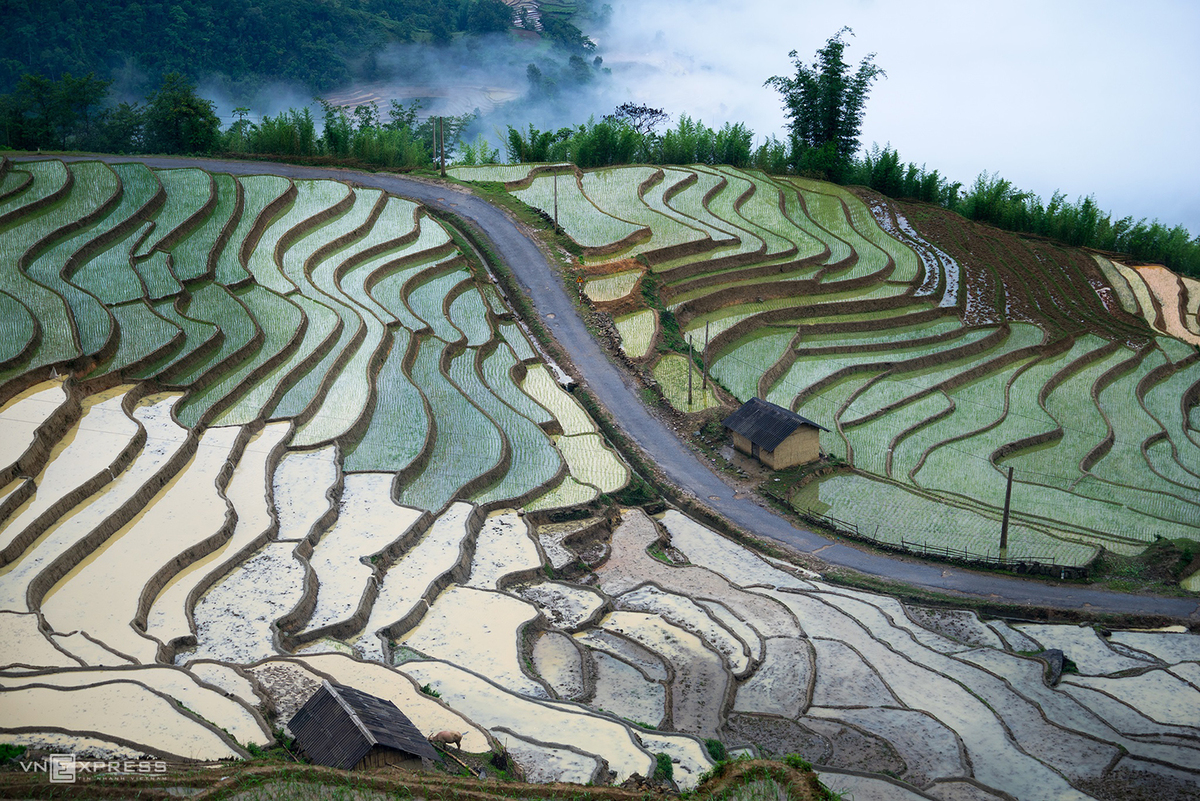 Photo: VnExpress
Terrace fields in Ngai Thau are cloaked in the early morning. The journey to Ngai Thau is hard and craggy, nevertheless, tourists will be definitely offset by its magnificent beauty.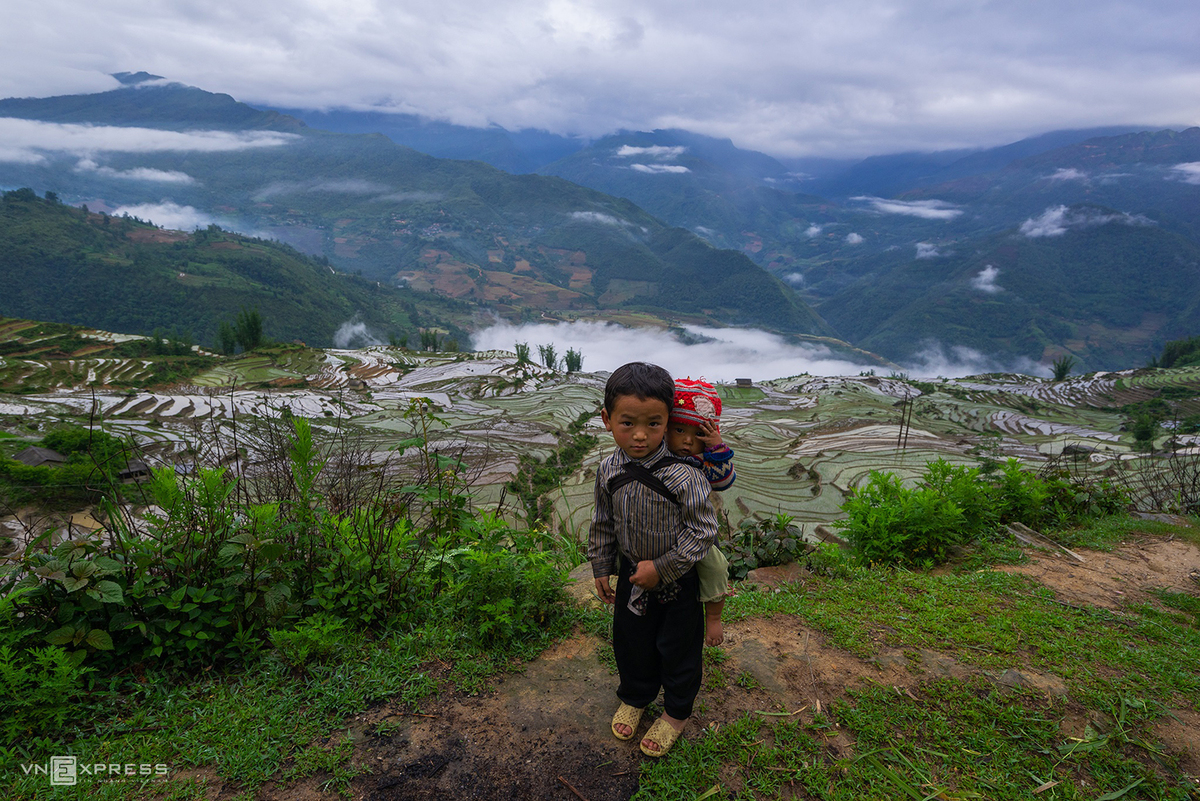 Photo: VnExpress
A boy carries his younger brother on his back.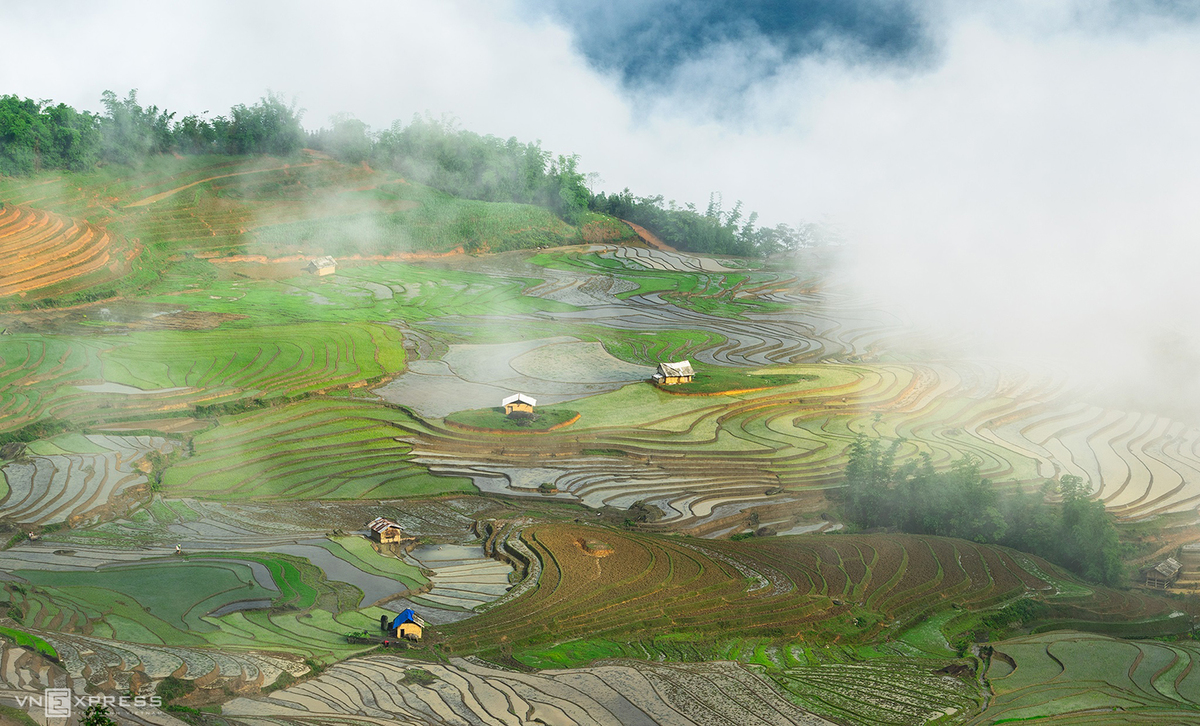 Photo: VnExpress
Haze hovers over terraced fields dotted by "trình tường" houses (traditional houses) of ethnic people.
The above photo was captured in May 2016 when the upland area retained its rustic and untouched beauty.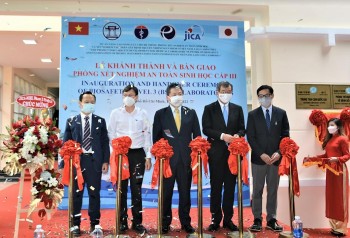 Friendship
The Pasteur Institute in Ho Chi Minh City (PI HCMC) hold an inauguration of its new Biosafety Level-3 Laboratory (BSL-3) on January 17th, 2022. For this new laboratory, the Japan International Cooperation Agency (JICA) has supported the main materials and equipment such as the air conditioning system, the wastewater treatment system, and the two-door autoclave, with a total value of 200 million yen (nearly 40 billion VND).