Beijing says COVID-19 situation 'extremely severe'
After almost two months with no new coronavirus infections, Beijing has recorded dozens of new cases in recent days, all linked to a major wholesale food market, raising concerns about a resurgence of the disease.
"The risk of the epidemic spreading is extremely severely, so we should take resolute and decisive measure." the city spokesman, Xu Hejian, warned at a press briefing, as dozens of new infections reported from the city's largest wholesale market.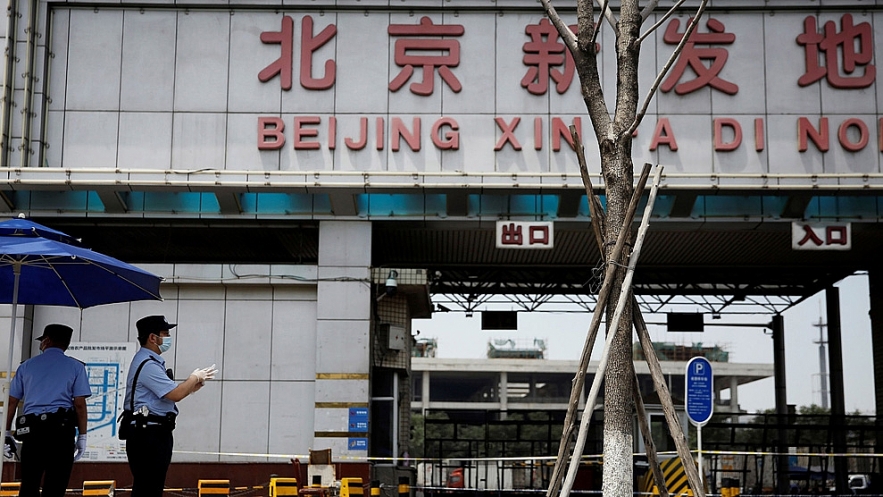 Xinfadi wholesale market, which has been closed for business after new coronavirus infections were detected
The COVID-19 resurgence - believed to have emerged at the city's sprawling Xinfadi wholesale food market - has prompted alarm despite China's effort to bring the pandemic under control through mass testing and draconian lockdowns imposed earlier in the year.
Xinfadi market in the city's south-western Fengtai district was shut down in the early hours of Saturday after two men who had recently visited the market were reported to have Covid-19. Tests at the market then showed 45 people out of 517 positives for Covid-19, none was displaying symptoms. These are the first new confirmed cases after 56 consecutive days of reporting zero new cases of the coronavirus infections. Stay-home orders have been imposed in 11 nearby neighborhoods, while 10,000 market staff will be tested. The authorities also want to test everyone who has had recent contact with the market as well as those living in the district surrounding it.
"In accordance with the principle of putting the safety of the masses and health first, we have adopted lockdown measures for the Xinfadi market and surrounding neighborhoods," Chu Junwei, a district official, asserted at a press conference. The district is in a "wartime emergency mode", he added.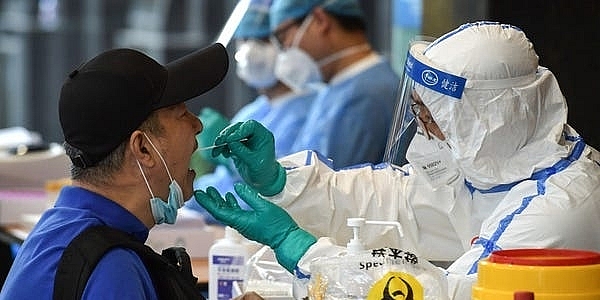 People get tested after an unexpected spike of cases of the coronavirus disease
Hundreds of military police have entered the now locked-down facility. Nearby transport links and schools have been closed. As of June 16, the Beijing government has disinfected 276 markets and closed 11 markets. In addition, 33,173 food and drink shops were also sprayed for disinfection and epidemic prevention.
Meanwhile, the Beijing Department of Transportation issued a notice saying that from June 15, all taxi companies and carpooling providers are banned from leaving the city until further notice. Several bus routes linking Beijing and neighboring Hebei and Shandong provinces have also been suspended.
In addition, Beijing's capital government also prohibits high-risk cases, particularly those who have close contact with patients with Covid-19, moving outside the city.
The risk from the Beijing outbreak has forced the Shanghai Municipal Health Commission to announce a plan to quarantine all people from high-risk areas in the country for 14 days.
China so far recorded 83,181 cases with 4,634 deaths while 78,370 patients have successfully recovered.
After originating in Wuhan, China last December, COVID-19, the disease caused by the coronavirus, has spread to 188 countries and regions across the world. Brazil and the United States are currently the worst-hit regions.
The pandemic has killed more than 433,000 people worldwide, with total infections just over 7.9 million and recoveries exceeding 3.7 million, according to figures compiled by the US-based Johns Hopkins University.