Europe reopens many borders but not to Americans, Asians
Europe is taking a big step to the normalcy as many countries reopen borders to fellow Europeans, except for tourists from the U.S, Asia, Latin America, and the Middle East after three months of closing due to the coronavirus pandemic.
The European Union home affairs commissioner, Ylva Johansson emphasized last week that European countries should open their border as soon as possible and suggested July 15 was a good day. The combat against COVID-19 pandemic has made little progress in European member countries; nevertheless, it is essential to assess the epidemic situation of each nation before opening the border.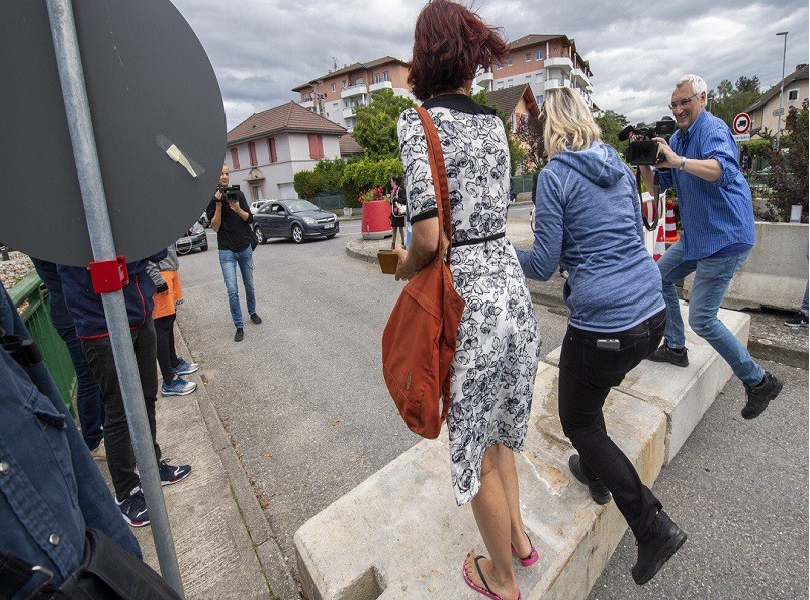 After the travel restrictions were relaxed on June 15, Europeans were allowed to enter the town of Thonex, Switzerland. (Photo: AP)
Europe's reopening won't be a repeat of the chaotic in March when panicked, uncoordinated border closures resulted in traffic congestions stretching for miles. It's still a sophisticated matter, and though tourism regions are mainly relying on European countries, it would be probably that lots of their citizens choose to stay at home this summer, informed the AP.
According to the Euronews, the border situation remains a mixed picture across Europe; thus, each country will issue its own regulations and its own timetable for reopening.
Spain
It is reported by AP that Spain, a hard-hit nation by COVID-19, moved forward opening to European travelers by 10 days to June 21, is allowing thousands of Germans to fly to its the Balearic Islands for a trial run starting Monday — waiving its 14-day quarantine for the group.
"We want the world to know about Spain a previously well-known tourist attraction and now a safe destination", Pedro Sanchez- the president of Spain emphasized in a press conference. Accordingly, the Spanish government requires its citizens to wear masks in public places.
Belgium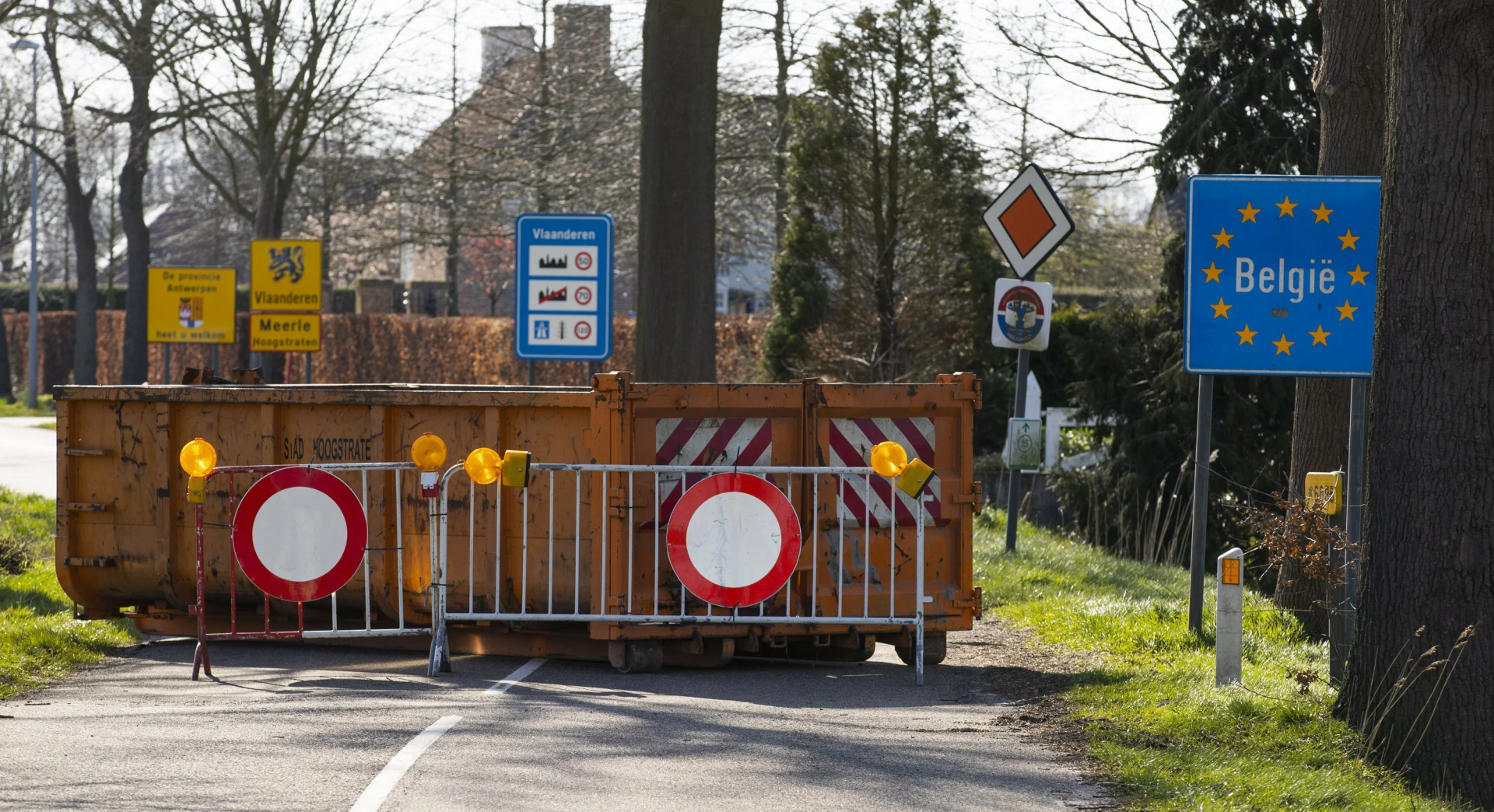 On March, 23, a container and barriers block a road on the Netherlands border with Belgium (Photo: AP)
The country has lifted lockdown since June 8. The government has announced a schedule to reopen the border to travelers from the EU, the UK, and four Schengen countries namely Switzerland, Liechtenstein, Iceland, and Norway starting from June 15.
Bulgaria
Bulgaria opened its borders on June 1 to EU, UK, San Marino, Andorra, Monaco, Vatican, Serbia, and North Macedonia citizens, as well as to medical staff and family members of Bulgarian citizens, informed Euronews.
Czech Republic
Borders with Austria and Germany reopened on June 5, 10 days earlier than expected. From May 27, the country opened its frontier with Slovakia and Hungary, but with restrictions. The country gives a "traffic light" system warning the entry toward tourists from the yellow group which include France, Italy, and Spain, must have a valid health certificate to enter and two red group nations namely the UK and Sweden will be applied test and quarantine requirement.
Germany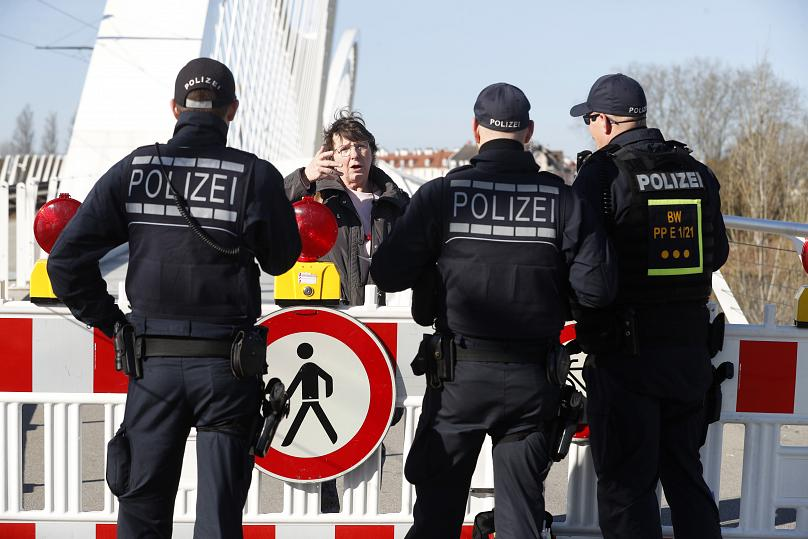 As revealed by the AP, Germany is easing remaining border checks on Monday and scrapping a requirement that arrivals must prove they have a good reason to enter. It also is lifting a worldwide warning against nonessential travel to exempt European countries – except, probably, Finland, Norway, and Spain, where travel restrictions remain, and Sweden, where the level of new coronavirus cases is too high.
Britain
Britain required a 14-day quarantine time for almost arrivals, to the horror of its tourism and aviation industries, which say the move will hit visits to Britain hard this summer. Britain citizens, in contrast, need to apply 14 days of quarantine when coming to France.
Austria
Austria will open its borders to neighboring countries from June 16, except for Spain, Portugal, Sweden, and the United Kingdom. The country also gives warning to its citizens restricting to go to severely affected regions by COVID-19 in Italy.
Denmark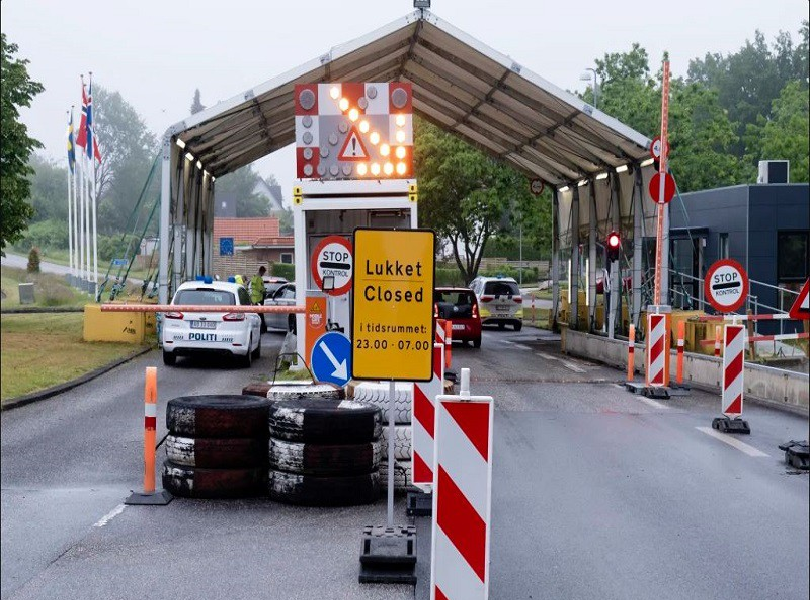 The border checkpoint between Harrislee (Germany) and the town of Padborg (Denmark) will reopen from June 15. (Photo: AP)
Visitors from Germany, Norway, and Iceland have been permitted to enter Denmark since June 15 but must show documentation of a valid hotel booking on their arrival. Meanwhile, citizens from other countries are still not allowed to travel to Denmark.
Sweden
Sweden has introduced border restrictions but it only applies to non-essential travel from countries outside the EU/EEA, except the UK and Switzerland. That restriction came into effect on March 19 and has been extended until June 15.
Italy
It is reported by Euronews that Italy opened its borders on June 3 to EU, UK, Schengen area, Andorra, and Monaco citizens, following the nationwide lockdown which came into force on March 9. Borders also opened with Vatican City and San Marino on this date.
Tourists coming from the above countries don't have to undergo quarantine unless they have been in any other country in the 14 days before reaching Italy.