EU coronavirus update: European countries gradually reopened their borders
Belgium, France, Germany, Greece and Ukraine have lifted border restrictions since June 15, with many restaurants in Paris welcoming the first guests, but still say No to American and Asians.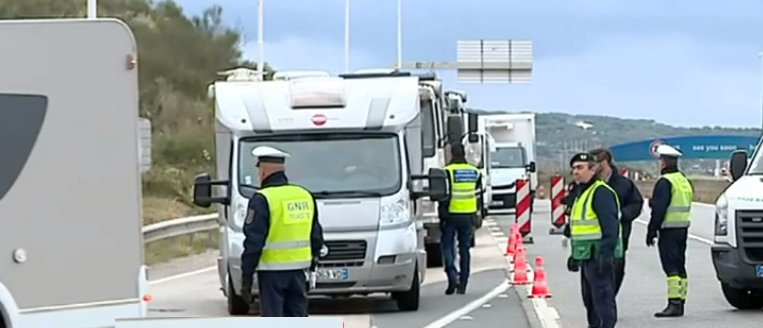 European countries gradually reopened their borders
From June 15, European nations continued to relax some border controls after closing to prevent the spread of COVID-19, but Spain still closed the border, a series of restrictive measures in many other places and new modes of operation show that it is far from recovering the travel level as before the pandemic broke out.
Europe is taking a big step toward a new normality as many countries open borders to fellow Europeans after three months of coronavirus lockdowns — but even though Europeans love their summer vacations, it's not clear how many are ready to travel again.
However, tourists from the U.S., Asia, Latin American and the Mideast will just have to wait, for now, said the voa.
Many countries are doing just that, allowing travel from the EU, Britain and the rest of Europe's usually passport-free Schengen travel area, which includes non-EU countries like Switzerland.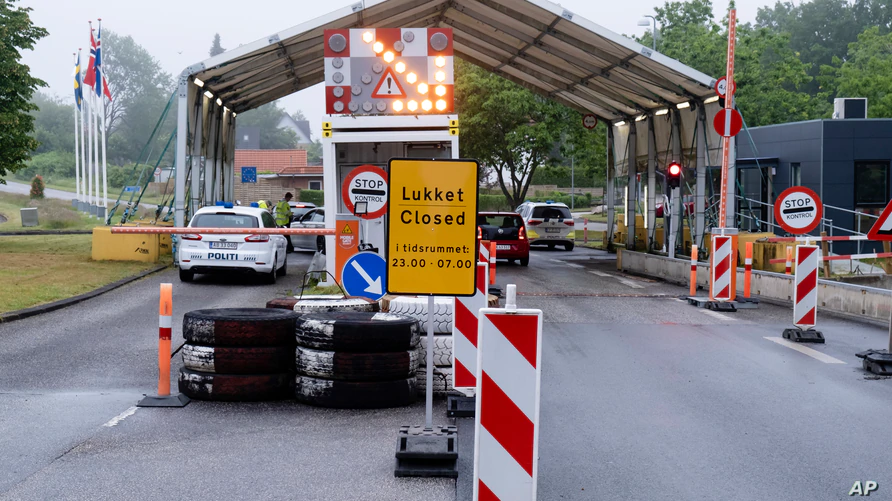 A border checkpoint between Harrislee in Germany and Padborg in Denmark
Across Europe, governments have started to open their borders after weeks of closure during the coronavirus pandemic. With the summer holiday season fast coming, people across Europe have started to wonder whether they will be able to get away this summer - and how far they will be able to go. The border situation remains a mixed picture across Europe, with each country imposing its own rules and its own timetable for re-opening.
Given the pace of change, Euronews has compiled a handy guide to the situation in each European country. On May 18, 11 EU countries agreed on a set of rules regarding measures to loosen travel restrictions between countries previously implemented to prevent the spread of Covid-19 translation.
The agreement was announced after an online meeting between foreign ministers of Greece, Cyprus, Germany, Spain, Italy, Austria, Croatia, Portugal, Malta, Slovenia and Bulgaria.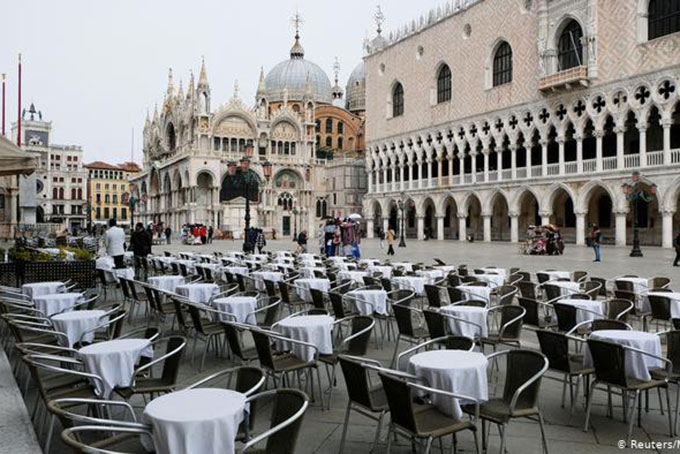 11 EU countries agreed on a set of rules regarding measures to loosen travel restrictions
Although the Covid-19 epidemic situation in Europe is still complicated in many countries, the overall goal of this agreement is the close cooperation between European countries in restoring economic activities to ensure the safety for people during the tourist season this year.
The Schengen free zone, which includes 22 European Union (EU) member states along with Iceland, Liechtenstein, Norway and Switzerland, allows people to freely travel between countries in the region, but almost of these countries have closed their borders in the past three months except for cargo transportation and those with urgent duties.
EU Commissioner for Home Affairs Ylva Johansson has urged Schengen member countries to lift intra-regional border controls from June 15, "They should open up as soon as possible", said Ylva and allow gradual openings to different countries from July 1.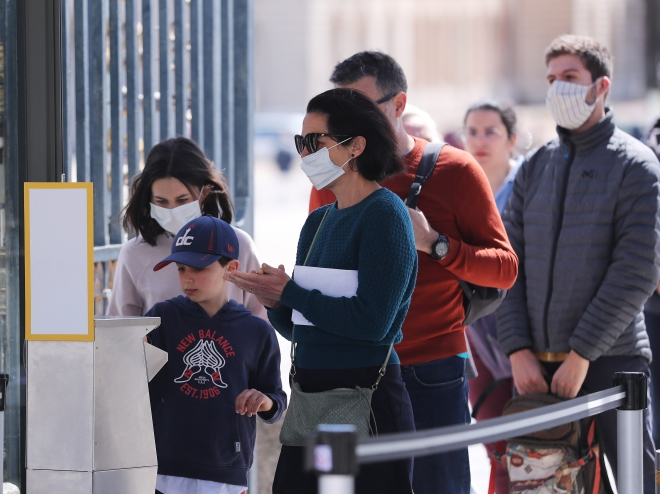 People wear masks and wash hands to disinfect COVID-19 infection in Paris, France, June 6, 2020. Photo: THX / TTXVN
Germany and France the latest to reopen their borders
It is said on the guardian that France and Germany became the latest European countries to reopen their borders as the continent emerges from its three-month Covid-19 lockdown.
Speaking on Sunday evening, France's president, Emmanuel Macron, said the country's Schengen borders would be open from Monday and its non-EU borders from 1 July. He said that while France could be proud of its response to the pandemic, it needed to reflect on the crisis.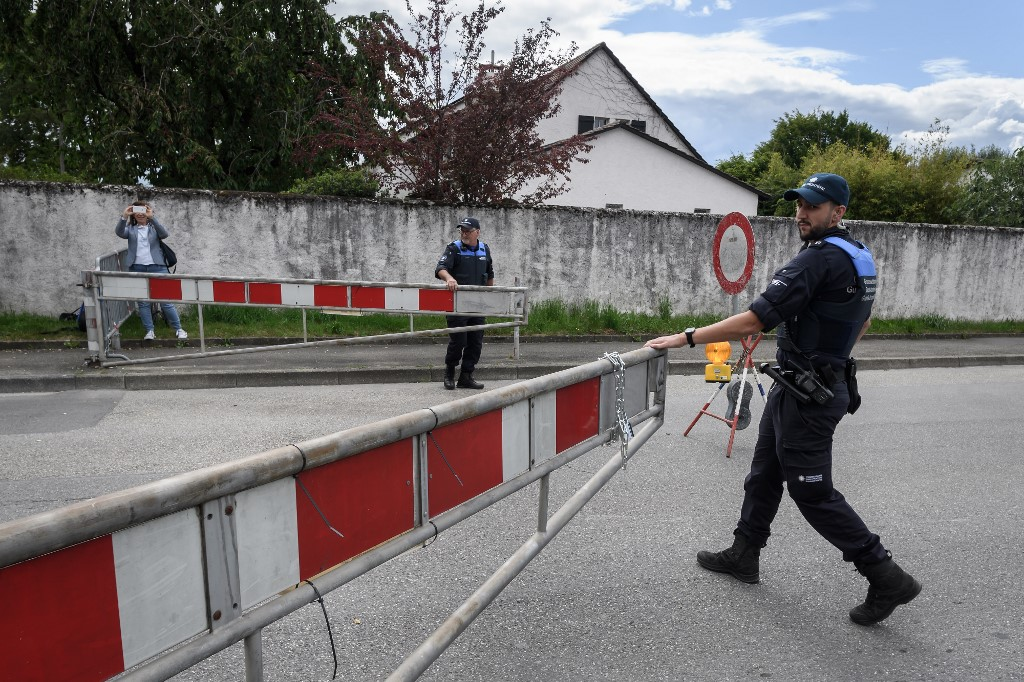 French-Swiss border was reopened by guards at Thonex near Ambilly All. photos: AFP
From Iceland to Greece, many restrictions on travelers to the EU and Schengen will be relaxed from June 15, but countries still impose some preventive measures. Greece will require an quarantined time for people arriving in the country from airports in eight EU countries. The Czech Republic will ban travelers from countries rated "orange" and "red", which are thought to be at high risk of infection, such as Portugal and Sweden.
Denmark, meanwhile, will welcome visitors from Iceland, Germany and Norway provided they stay for at least 6 nights. The UK and France have a mandatory two-week quarantine rule for visitors to these two countries. While, Spain has not opened the border to foreigners until June 21, except for some islands.
Before the epidemic, there were on average 3.5 million daily trips between EU countries, of which 1.7 million were from working people.
Regarding the disease situation, on June 14, the Italian Civil Protection Agency said it recorded 338 more SARS-CoV-2 virus infections, bringing the total number of COVID-19 cases to 236,989 cases.
According to the Vietnam News Agency correspondent in Rome, the number of deaths in Italy also increased by 44, to 34,345 cases when the number of recovering cases increased by 1,505 cases, to 176,370 people.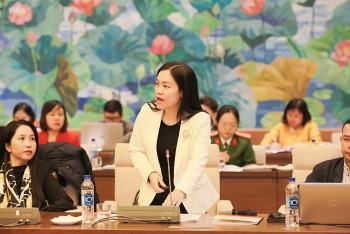 Friendship
Doan Thu Huyen, Vietnam Country Director for Campaign for Tobacco-Free Kids, made the statement at the "Child Downing Prevention" seminar.