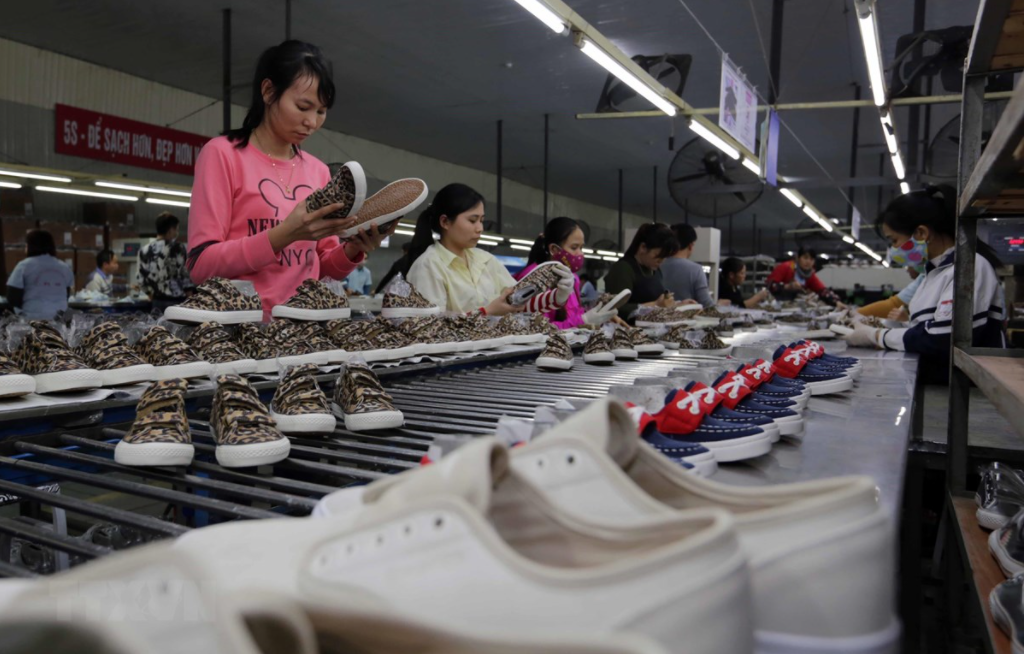 Belgium sees not only cooperation on the economy - trade but also on the Francophone, culture, and education as highlights in Vietnam - Belgium's bilateral relations. (Photo: Vietnam Plus)
Belgium Socialist Party's Vice President Anne Lambelin said on April 28 that over the past time, cooperation between Belgium and Vietnam had seen fruitful development, which was proportional to the needs and strengths of both sides. Vietnam is currently a Belgian prioritized partner in many fields.
According to Ms. Lambelin, Vietnam's success in holding the 13th Party Congress and in the human resources consolidation for Party's core positions will bring opportunities for the two countries to promote bilateral and multilateral cooperation in different fields, including Francophone.
This is one of Vietnam's strengths, as the country acts as an active and leading member of the Francophone community since 1970.
In addition, the fact that Vietnam's Congress will welcome many young delegates will also create favorable conditions for the two sides to expand further cooperation.
Referring to the potential in multilateral cooperation, Ms. Lambelin stressed, the approval and entry into force of the European Union Vietnam Free Trade Agreement (EVFTA) for 8 months had been bringing many interests to European countries and Vietnam in export and import.
As a country that attaches great importance to international trade and heads towards economic diplomacy through free trade agreements, Belgium considers EVFTA an opportunity to strengthen cooperation between Vietnam and Belgium in particular and with the EU in general.
In addition, cooperation in Francophone, culture, and education will also be a highlight in the relations between the two countries, while economic, cultural, judicial cooperations will receive more focus in the relations between EU and Vietnam.
However, Ms. Anne Lambelin also mentioned a number of challenges that Vietnam had faced and sought ways to overcome such as COVID-19 pandemic management, vaccination, environmental protection, climate change response.
Vietnam continues rice industry restructuring

Vietnam will continue to restructure the rice industry in the direction of improving efficiency and sustainable development towards the objectives of fully meeting domestic consumption ...
Valerie Mai