Best Ho Chi Minh City Cafés for Beautiful "Instagramable" Ops
Get in the holiday spirit at Ho Chi Minh City with coffee and tea time at the most beautiful cafes downtown.
If you are looking for the perfect cafe for your next holiday date, look no further. This list is for those who lives in Ho Chi Minh City and cannot wait to snap a killer shot for the new year. From apartment complex, to beautiful small and tricky lanes, there are many beautiful cafe for you to choose from.
1. The Letter Coffee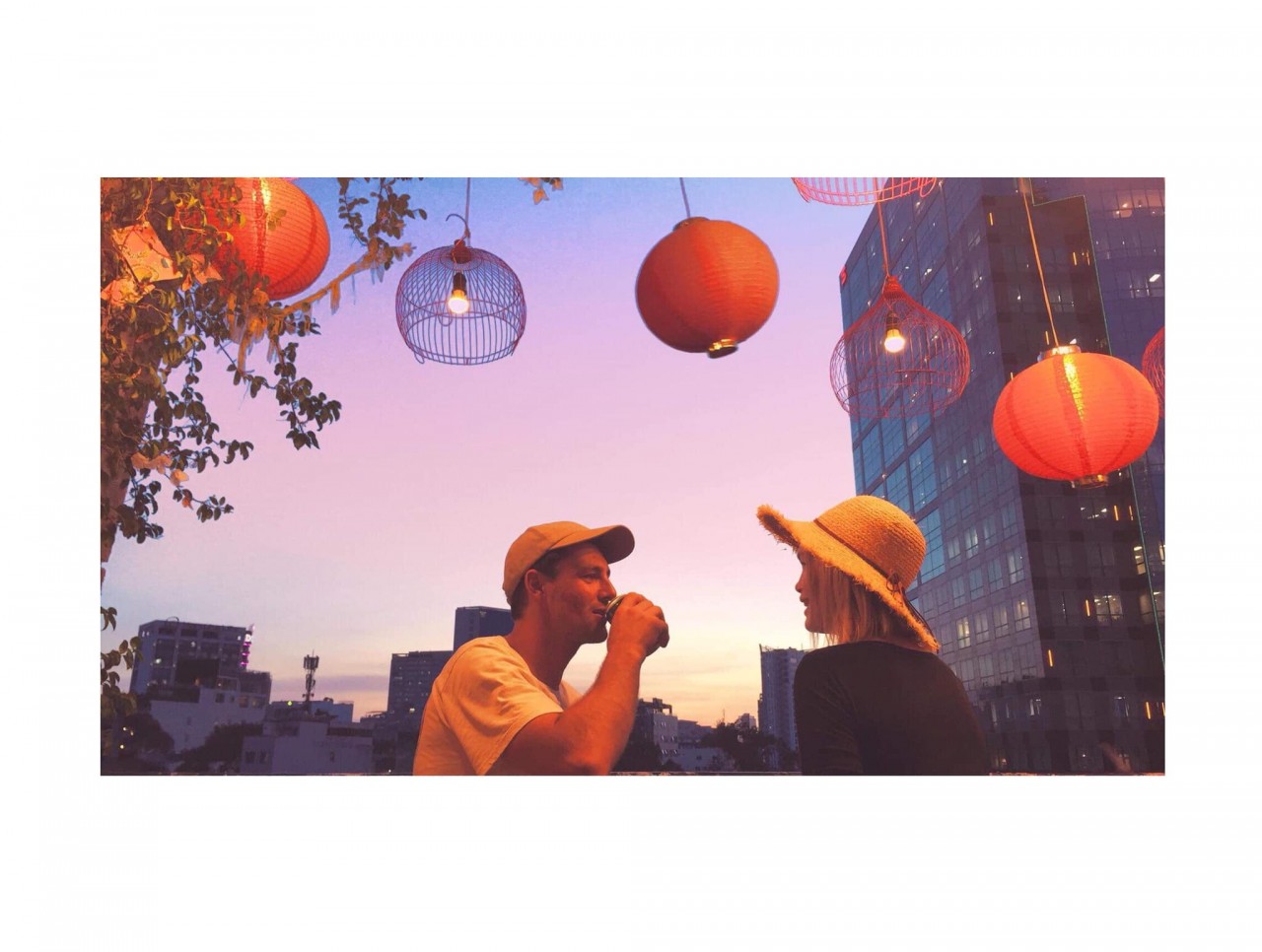 Photo: The Letter Coffee
Right at the heart of the city, this coffee shop attracts many young people because of beautiful interior decoration with creative seasonal themes. Every time you visit, the the shop wears a brand new color. This holiday season, the chosen color is the warm tone of honey-like yellow, so you will feel welcomed as soon as you arrive.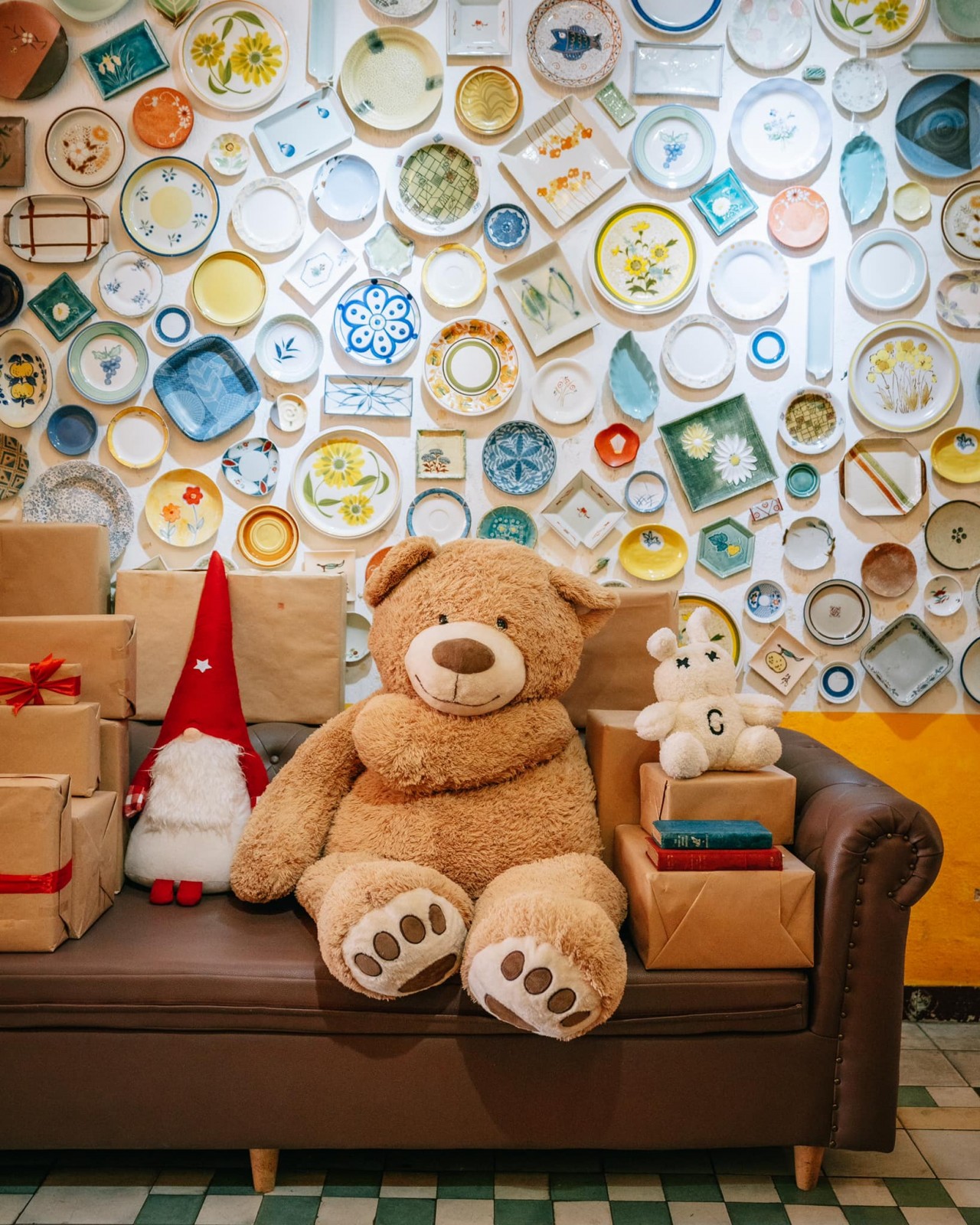 Photo: The Letter Coffee
The location is Floor 6 of No. 42 Nguyen Hue Street, so you can even a view by the balcony and walking the city day and night. At the Letter Coffee, check out beautiful iced tea cups with many fun flavors at very affordable prices, from VND 40,000 ($1.77) to VND 60,000 ($2.65) per drink. Bring your camera phone and discover many "Instagramable" corners, especially the giant teddy bear by the ceramic-studded wall.
2. NON Coffee & Tea
This coffee is located on 117/5, Truong Chinh, Tan Thoi Nhat Ward, 12 District. The visitors are impressed with its spacious, bright space and colorful decoration: White, yellow, green and a mix of pink to bring a Lunar New Year feel closer than ever.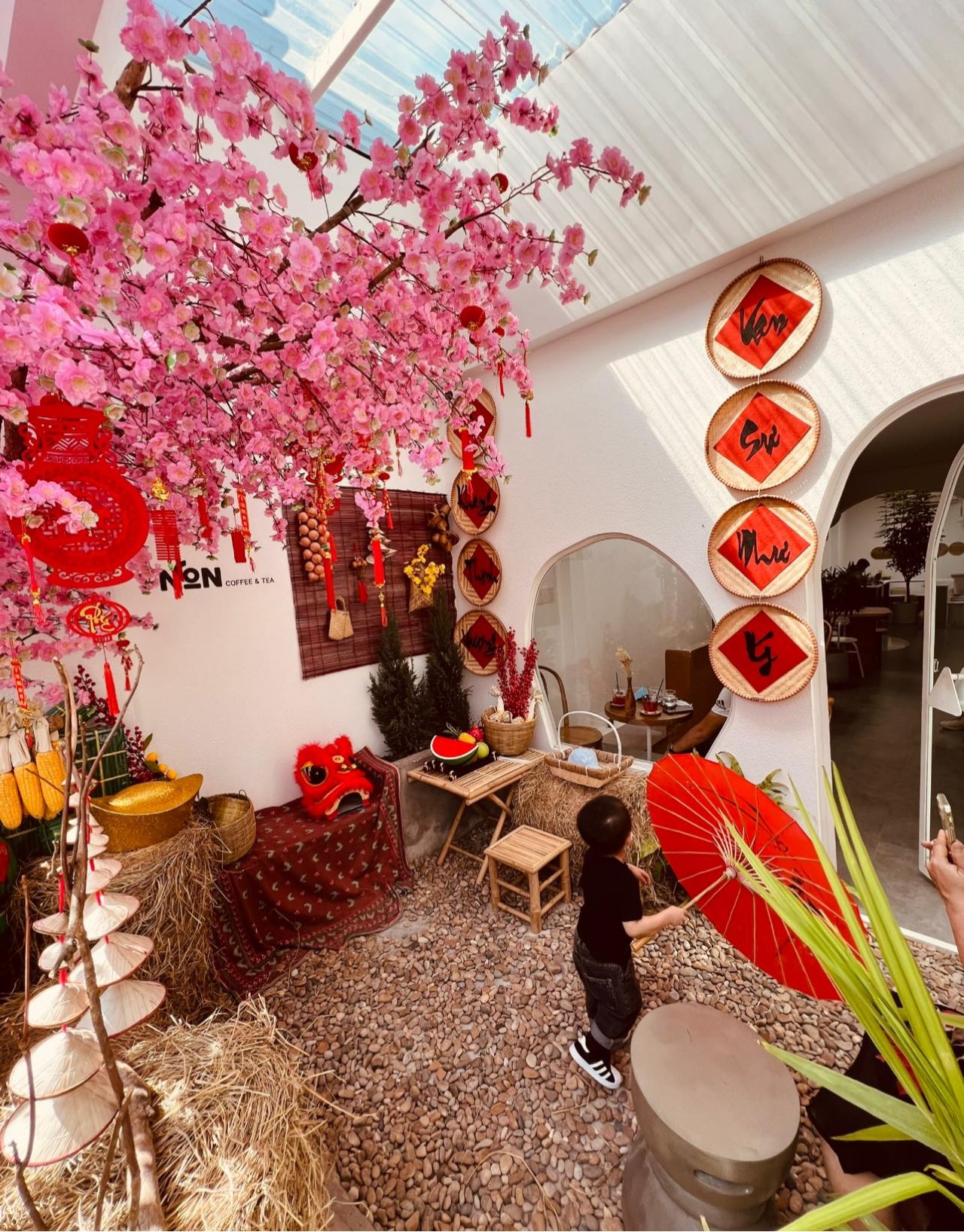 Photo: Non coffee and tea
The menu of the coffee includes bubble tea milk, fruit juice, coffee etc. One of the customers, Mai Thanh Tung, gave a positive review and recommended to try out NON Coffee & Tea's strawberry juice. The coffee opens at 7 am everyday.
3. Beanthere - DIY House
The coffee shop is located at 42/7 Hao Nhon Lake, Co Giang Ward, District 1. The space is divided into two sections: The inside has bright, lovely colors, with plenty of special decorated corners for visitors to check-in. The menu includes coffee and lunch served for office workers etc with the price ranging from VND 40,000 ($1.77) to VND 60,000 ($2.65) per person.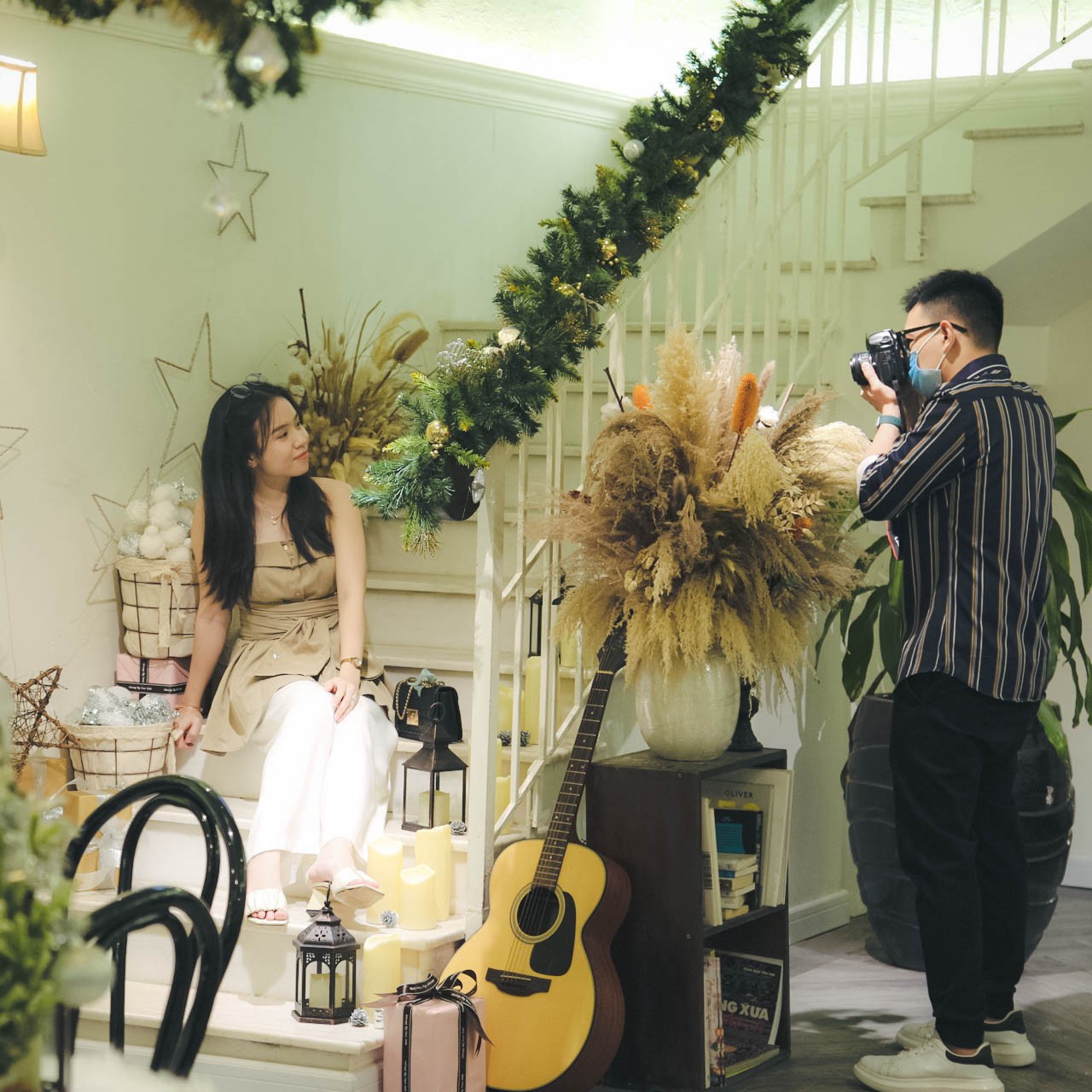 Photo: Beanthere - DIY House
There is also a small garden outside with different kinds of trees planted, wooden desks and tables blended in with the quietness and natural looking space. The shop opens from 7 am to 5 pm daily.
4. The Workshop Coffee
Located on Ben Nghe, District 1, The Workshop Coffee has been one of the most favorite to-go café for coffee lovers. When the customers step inside, they are immediately drawn into the space, for its irresistible charm. In addition to the larger main space, a smaller separate room gives a more quiet and focused environment, with large wooden tables shared by patrons. You can have the best Espresso and cookies served here.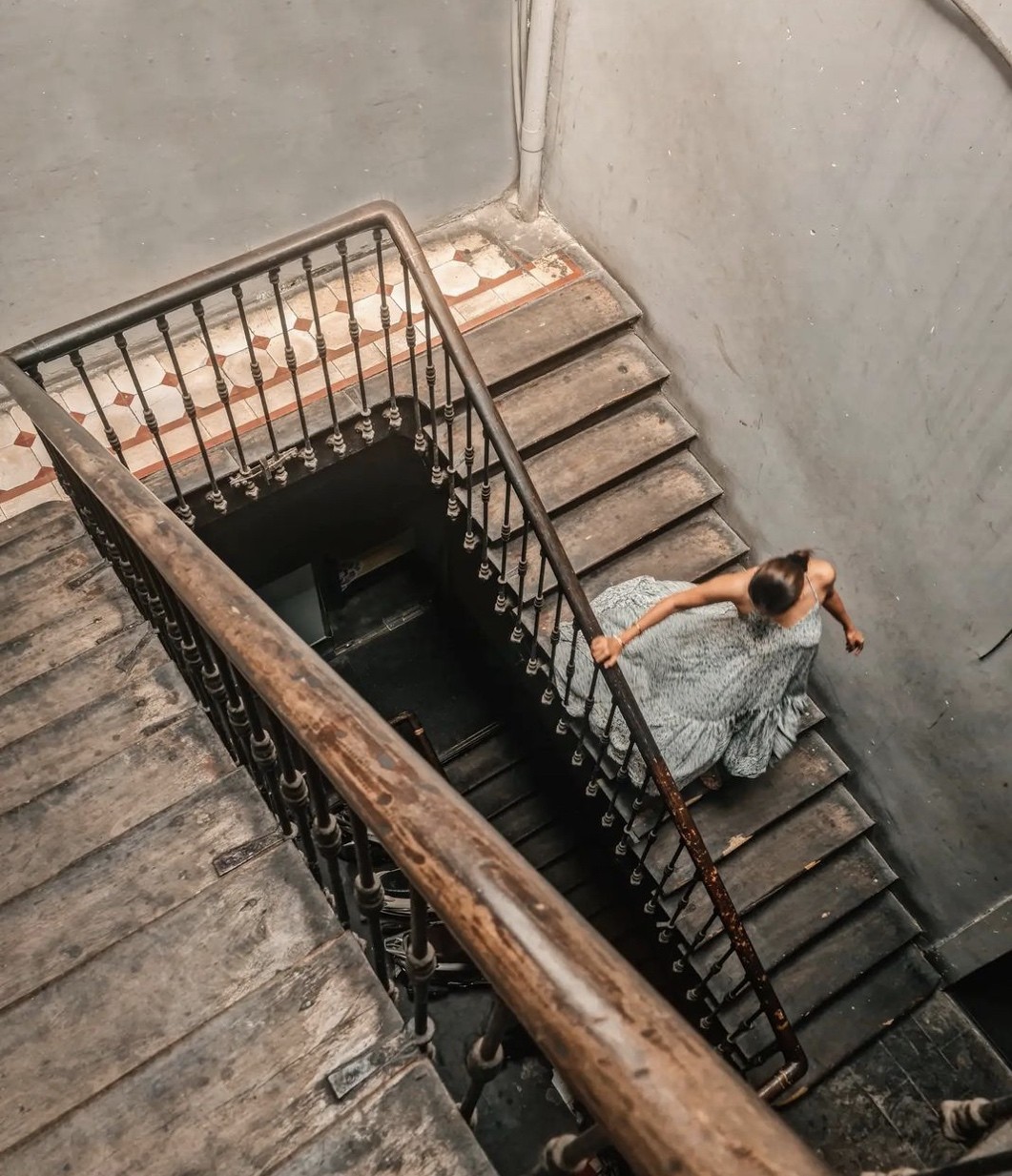 Photo: Lavie_enroute
5. Cheese Coffee
Located on No.9, Lam Son Square, District 1, Cheese Coffee is a small coffee shop with the vintage decorating styles, using yellow and dirty brown as the main color themes.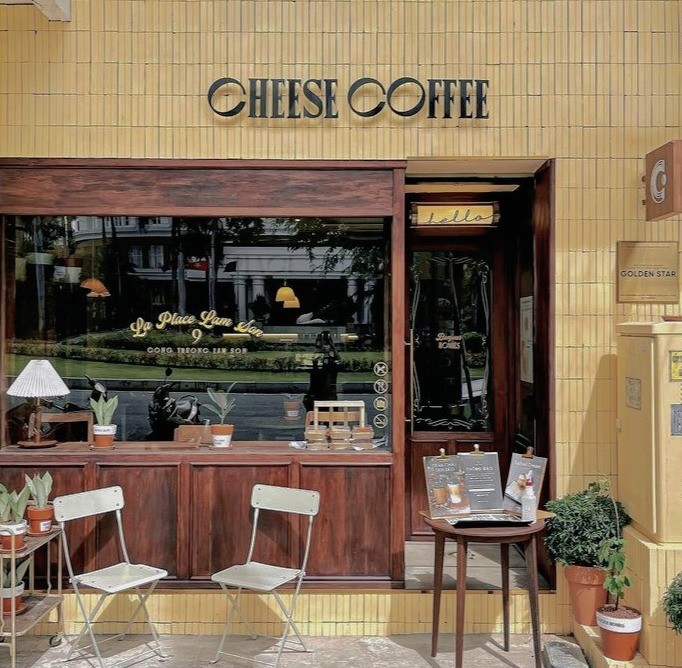 Photo: The Cheese Coffee
The coffee shop also decorates their space with dried flowers, tote bags, conical hats that the customers can use to take some Instagram pictures by themselves. It opens at 7 am everyday, and serves mainly coffee, bubble tea milk, fruit juice etc with an affordable price.
6. 90s The Coffee
The coffee shop is located at No. 71, Hoang Hoa Tham, 6 Ward, Binh Thanh District, with the main white color, window and table's colors are specifically chosen to match with the walls, which are often painted in black or gray. Now it added a pop of color with hot tropical touch of red and yellow, bringing you typical Tet vibe.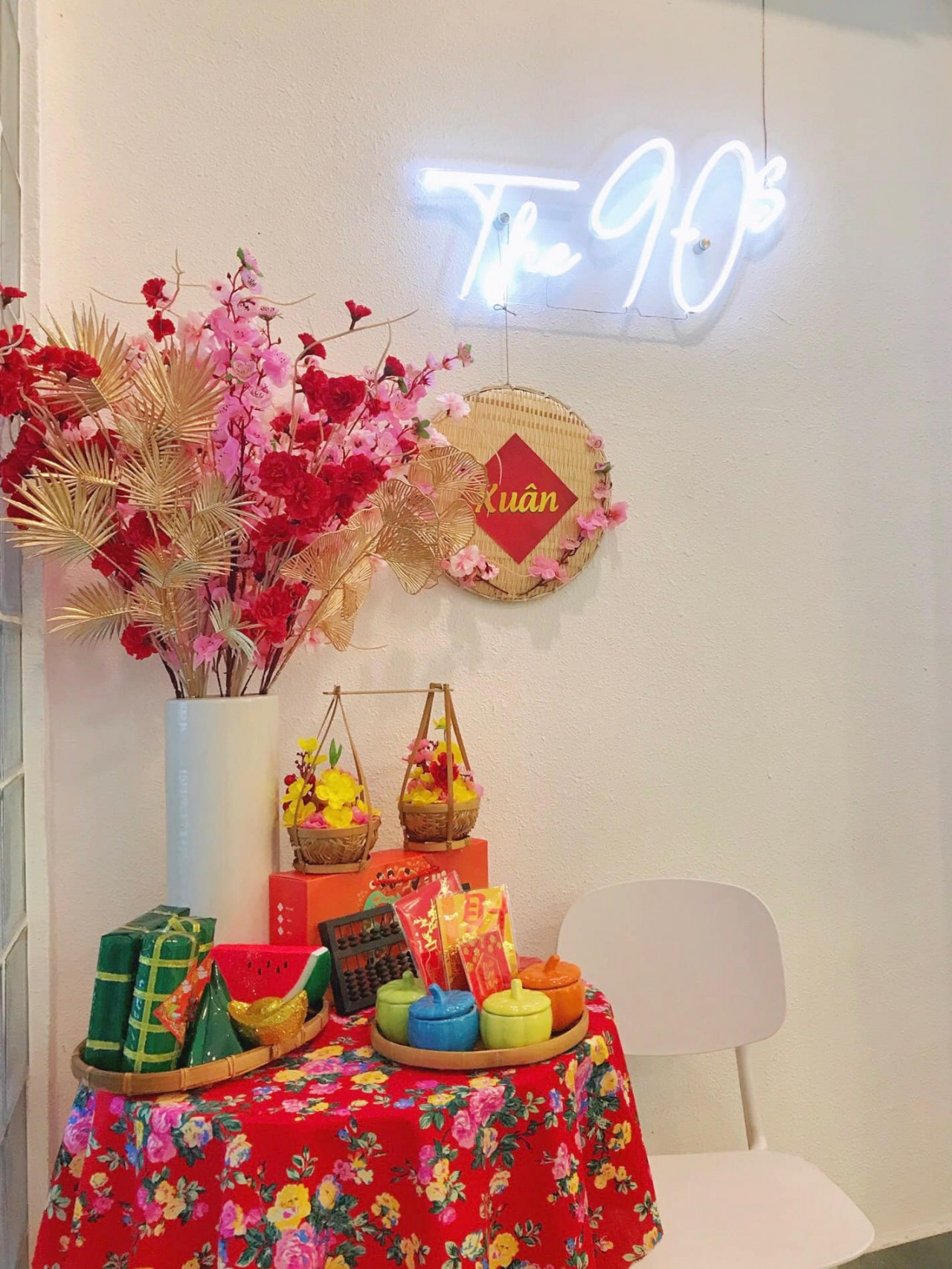 Photo: 90s the Coffee
If you are looking for a place to pose with your friends for Instagram or Facebook pictures, which is suitable for different clothing styles. The shop opens at 9 am daily, and the menu includes fruit juice, coffee, yogurt etc, with the price ranging from VND29.000 ($1.28) to VND55.000 ($2.43) per person. The customers can ask for less or no sugar added, and choose their toppings.