Best Places For Remote Workers In 2022
With remote works have been becoming a trend these days, these best places will be your greatest choice for digital nomads who are looking for a suitable and friendly working environment, with reasonable living expenses.
Remote work is on the rise. While having the ability to work from outside of a corporate office has been feasible for a few decades, working remotely is only now becoming mainstream. Remote working is one of the easiest ways to extend and expand your travels. Despite Covid-19 pandemic, working remotely is still favored by a lot of people as soon as the pandemic ends. Here are the best places for remote workers.
What is remote work?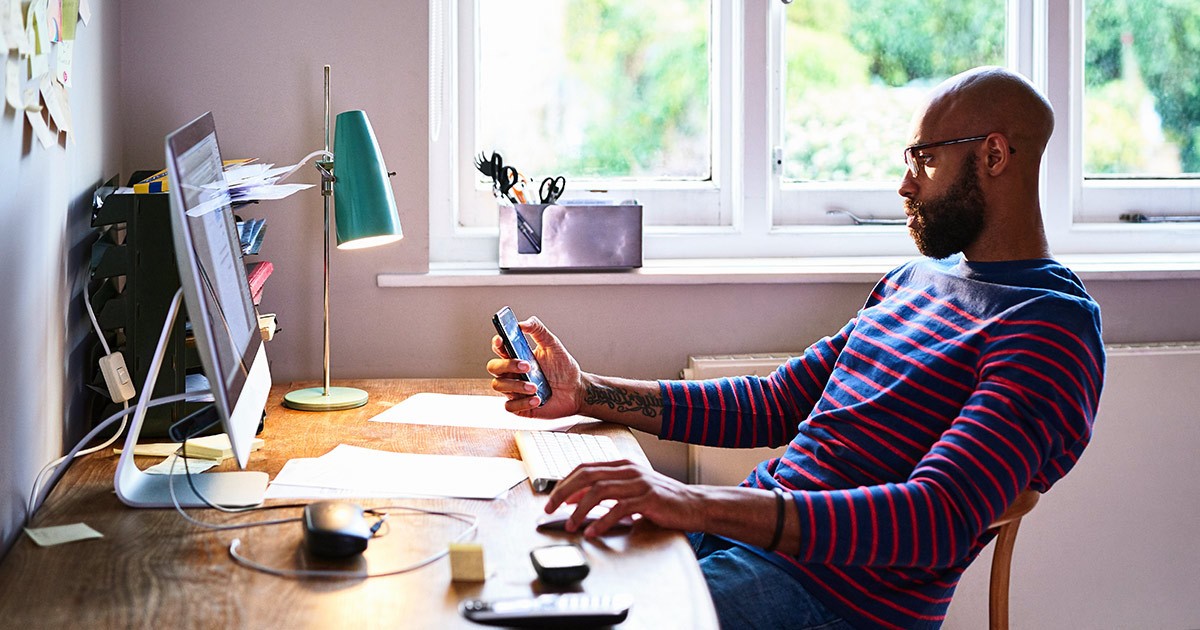 Photo: Security Intelligence
Remote work is a working style that allows professionals to work outside of a traditional office environment. It is based on the concept that work does not need to be done in a specific place to be executed successfully.
Think of it this way: instead of commuting to an office each day to work from a designated desk, remote employees can execute their projects and surpass their goals wherever they please. People have the flexibility to design their days so that their professional and personal lives can be experienced to their fullest potential and coexist peacefully.
There has been a cultural paradigm shift in what society deems to be an appropriate workplace - and remote work has capitalized off of that newfound freedom.
How do people work remotely?
There are a variety of ways in which people can work remotely. That's the beauty of remote work - people can choose to work in a way that makes the most sense for their lives.
For example, some people have the opportunity to work remotely for the majority of the working week, but have to commute to in-person meetings at the office one day a week. On a typical day, these remote employees work from their home offices or nearby cafés and can work from their company's office when it's necessary.
Others rely on coworking spaces to be the spots where they can get the job done. Coworking spaces act as hubs of productivity, community, and technology, offering great network connectivity and opportunities to meet others who work in a multitude of industries. They can be utilized by people with full-time jobs, freelance careers and even entrepreneurs who want to rent out an office space for themselves or their small staff. You might even say that coworking spaces are a halfway point between a traditional office and a nontraditional workspace, giving you the comfort of working from home and combining it with the professional amenities and networking opportunities that you'd find in a corporate environment. Whether remote employees choose to take advantage of a coworking space in their home city, or obtain a membership with a coworking collective that has locations around the world, they reap the benefits of having location flexibility.
Some remote workers take full advantage of the opportunities that a remote working lifestyle gives them. On top of being able to set their schedules so that they are able to work whenever they are most productive or creative, some remote employees decide to leave their traditional routines behind and hit the road. In an effort to open their minds, achieve greater global understanding and expand their professional network into a worldwide community, they take their remote work to different countries around the world, either through work and travel programs or DIY travel arrangements.
The best places for remote workers in the world
1. Chiang Mai, Thailand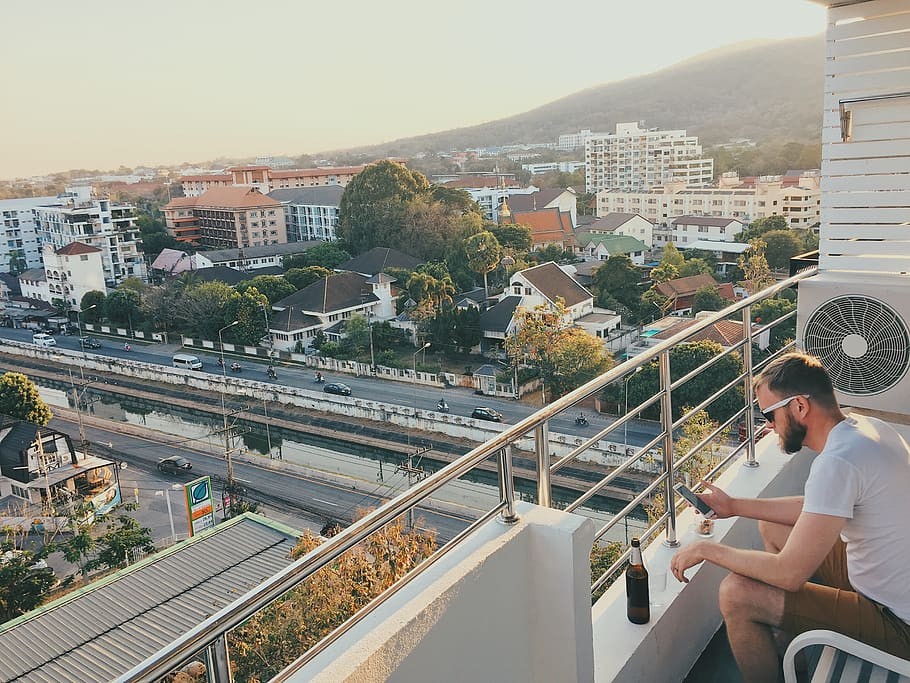 Photo: Wallpaper Flare
It's a little in the middle of nowhere, and it's not near a beach – so what's so great about Chiang Mai? The secret to its popularity is its winning combination of a fantastic climate all year round, cheap living costs and plenty of interesting things to see and do.
Thanks to its tropical climate, you can expect temperatures of around 33 degrees Celsius all year round. The rainy season runs from May to September, but it doesn't rain all the time – usually just for a few hours late afternoon and early evening.
In fact, the rainy season can be a pleasant time of year to be in Thailand because the vegetation is at its greenest and most vibrant. The coolest temperatures are from December to February and this is the most popular time to visit, while it's hottest in March.
Beyond the city, you can explore the area's natural beauty in the Doi Suthep–Pui National Park and hillside villages such as Hmong, take a zip line through the jungle, and snap Insta-worthy photos of lush green rice paddies and tumbling waterfalls.
Nomad List estimates the overall cost of living as a digital nomad in Chiang Mai to be around $1,000 a month, and you can rent a decent apartment for much less than you'd pay in a European or US city (as little as $200-300 a month). Eating out at restaurants is incredibly cheap; you can get a great meal for as little as $1.82. You'll also find an excellent choice of places to eat, including lots of vegetarian and vegan eateries, according to Remoters.
2. Hanoi, Vietnam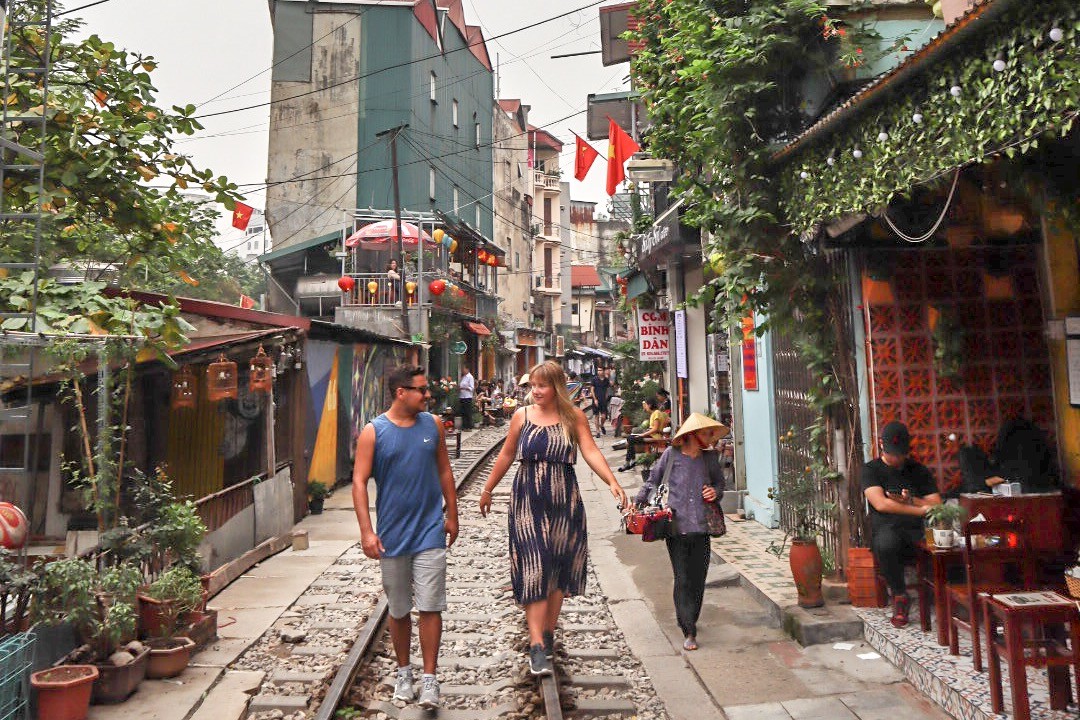 Photo: Nothing Familiar
Vietnam is known for amazing coffee. The flavour is distinct and so is the smell. For these reasons, the café scene in Hanoi is bright and happening. There are a ton of coffee shops you can simply walk into and begin the day's tasks. Add in some classic bakery goods and relatively strong WiFi, a lot of digital nomads simply find their local spot and return every morning.
Some of the best cafés in the city do more than just sling delicious warm beverages. Some feel like cozy living rooms, which is certainly the case at Auden Coffee. In the Tay Ho District, this café offers a bohemian interior matched only by the smoothie bowls. With reliable WiFi, plenty of workspaces, couches and outlets, Auden is a digital nomad favourite.
One underrated part of living in Hanoi are the public libraries. Here you can avoid the crowds and spending too much money on café treats. Hanoi's public libraries are free to use and there are many to choose from, particularly in the districts around Ho Guom.
Hanoi is likely to differ from your home city, even if you disregard the nuances that make Hanoi such a fun culinary and cultural destination. There is a wonderful balance between Hanoi's districts or neighbourhoods owing to the lack of (read none) community zoning.
3. Mexico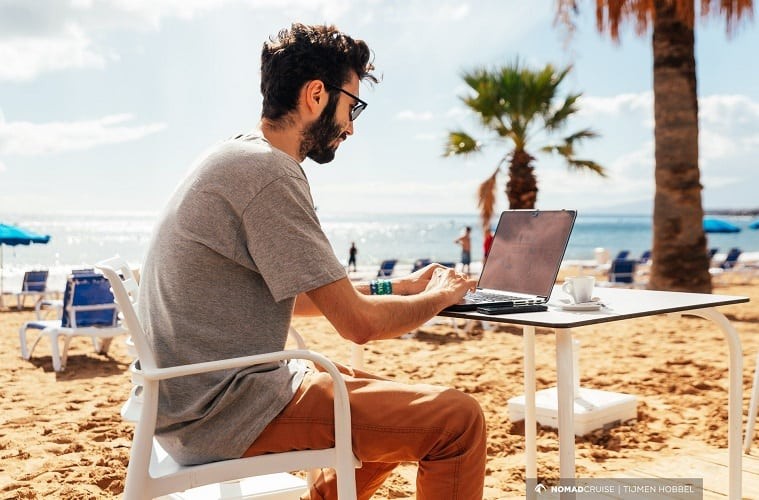 Photo: Coworkaholic
Working from abroad has become easier with the growing popularity of remote jobs and online work. Working in Mexico, for example, is easy assuming you have a job that permits working remotely. Visiting Mexico may also be an option if your country doesn't require visas to enter; most tourists can stay up to 180 days consecutively without interruption when visiting this beautiful nation.
The driest season in Mexico is between December and April when there is practically no rain. The coldest months are between December and February, although temperatures may reach 28°C during the dry season. From May to October, the rainy season begins in the south and lasts until October.
Although Mexico does not have a distinct remote working visa, it does allow many non-nationals to enter the country on a six-month visa and has minimal temporary residency criteria. If you fall in love with life in Mexico, getting started there as a resident is easy.
Mexico is a haven for digital nomads looking to explore new cultures and affordable lifestyles. The country has everything from beaches, mountains, cities big or small with tourist attractions that will keep you busy on your stay there.
Mexico is the perfect destination for anyone looking to escape winter and experience a new culture with delicious food. With COVID-19 affecting travel, locations like Mexico that are untouched by these issues will become increasingly popular among remote workers from North America who want social life as well as work stability, according to Tricks and Trips.
4. Wellington, New Zealand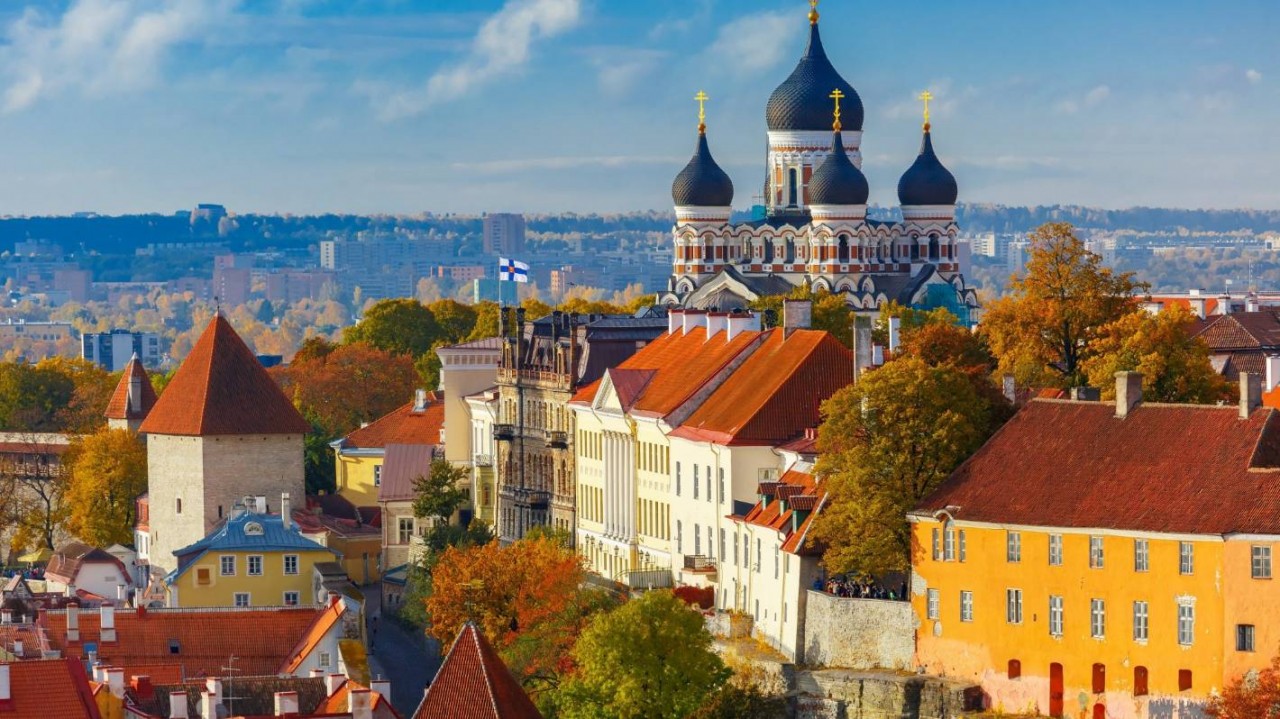 Photo: Stuff.co.nz
In the wake of COVID-19, many companies have transitioned into working remotely for self-isolation, inadvertently leading to the largest remote work experiment the world has ever had. Amid the unfortunate situation of the pandemic, New Zealand businesses and employees found that working remotely is not only a viable option, but also one that improves mental health and productivity.
Beyond the pandemic, working remotely was already on the rise with 66% of companies now allowing for remote work and 16% of companies fully remote according to this 2019 survey. A 2017 survey also concluded that 74% of employees would quit their job to work for a company that allowed them to work remotely more often, even if their salary stayed the same.
Running an office is expensive. Typically, you will be paying for expenses like rent, power, internet, some form of insurance, cleaning, equipment, keeping the fridge stocked, and more. Depending on your location, this can get steep very quickly. With a remote company, you don't need to pay for office space, which means you can enjoy reduced expenses, or redistribute the money to other things like regular team summits, more staff, or outfitting your staff remotely with better gear.
Not only is an office expensive, but it often comes with a sizable carbon footprint too. The most obvious impact on the environment your office has is the carbon emissions from the commute to and from work, but there are other impacts too, like the power you use to keep the office running. Remote companies also encourage a paperless approach to communication and storage, which means that transitioning to remote could reduce the amount of waste from paper, paper cartridges, ink, and other materials, according to KiwiSprout.
5. Buenos Aires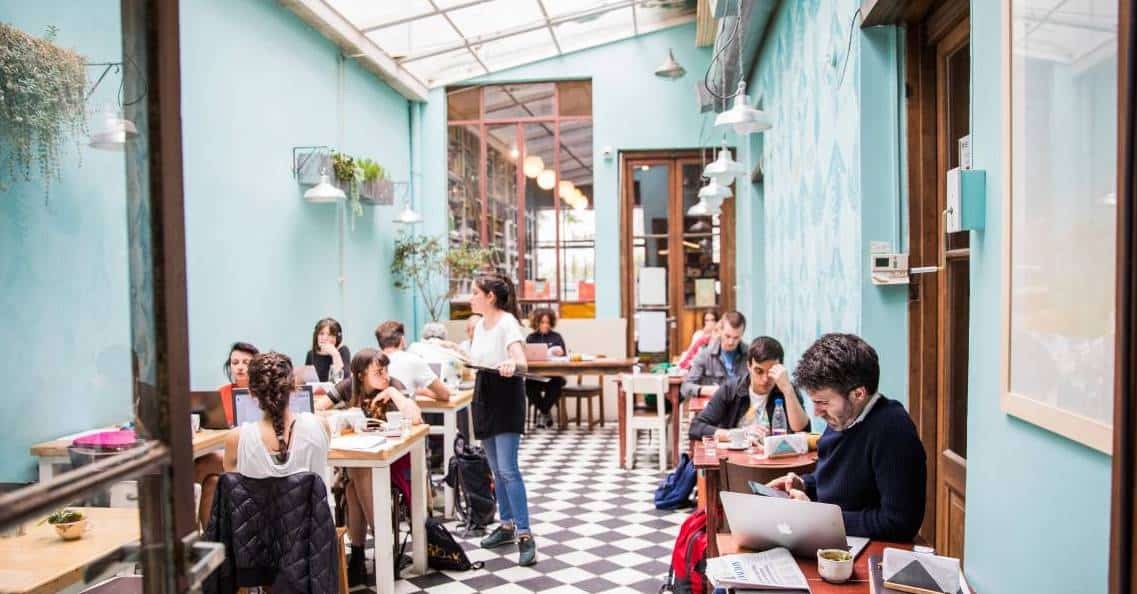 Photo: Big 7 Travel
Many digital nomads are drawn to Buenos Aires by its Latin flavour, uninhibited nightlife, low living costs and immersive local culture. If you come here to work and leave without learning Spanish, tango and the importance of a gauchada (good deed), you've missed out on a big part of the fun of living in the city. Becoming a porteño (port city dweller) is only part of the appeal. Buenos Aires has a well-established co-working culture, plenty of local start-ups, and a lively expat community to plug into on arrival. Speaking Spanish will bring dividends for expanding your social network here. BA's local government is also looking to approach entrepreneurs with projects such as IncuBAte, which offers support and subsidies for start-ups that have a tangible benefit to the city.
For co-working and co-living in one space, NomadHub in Retiro offers smart rooms and workspaces, fast wi-fi and a strong community spirit in a handy location just southeast of Palermo. It's a good first stop before setting up on your own, once you're familiar with the city.
Download speeds of 16 Mbps are easy to find, and co-working spaces offer much faster connections. Most cafes have free wi-fi and the government provides free public connections in many parks, plazas and public spaces. Mobile 4G connections are easy to find, but download speeds can be lower than expected, according to Lonely Planet.
6. Berlin, Germany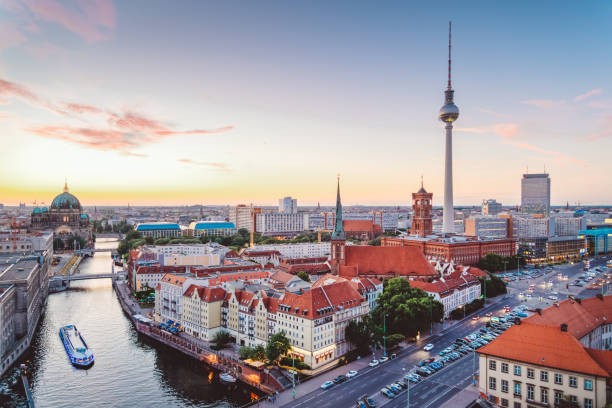 Photo: iStock
With high-speed internet, a location central to Europe, and locals that are friendly to foreigners and speak English, Berlin has become a popular choice for digital nomads.
Many people in Berlin speak English fairly well, especially if they are under 30 or so. If you need anything, try asking the locals; they should be able to speak English well enough to help you out. If you know a little German, even just a word or two, the locals seem to like if you try to use it when you can.
Berlin has a number of coworking spaces available for rent, which you can rent by the month, by the day, or even by the hour. Cafés also have wifi available, and with a cup of coffee costing less than $4, it isn't too expensive to work from a café if you'd prefer that over a coworking space.
Berlin, Germany is situated almost in the middle of Europe. This makes it a great home base to go and explore the rest of Europe when you can. Just about anywhere to the East, and everywhere to the West, can be reached within 24 hours by train. In Berlin itself, it is very easy to get around on the public transit systems or by walking to your destination. As a center of activity in both World War II and the Cold War, Berlin also has lots of history and museums for you to discover, according to Remoters.
7. Cape Town, South Africa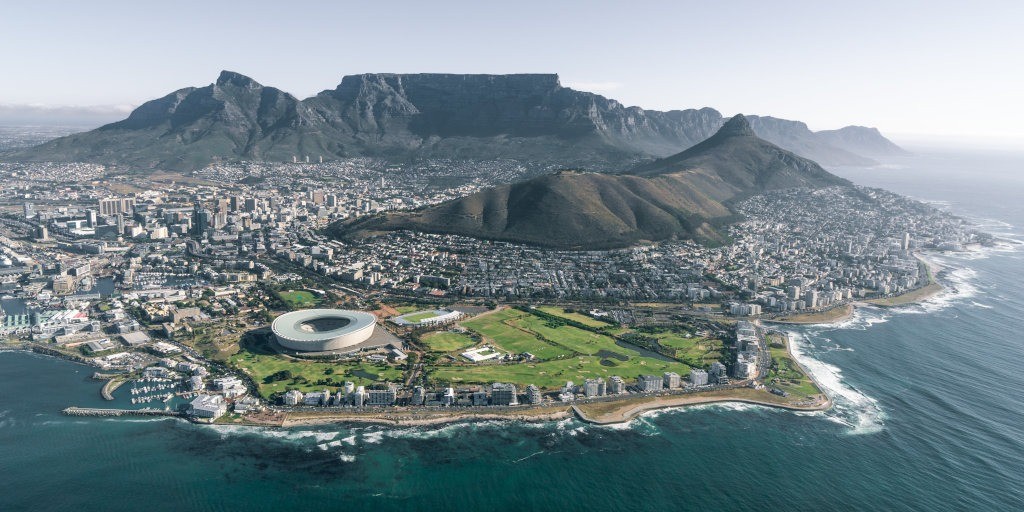 Photo: Business Guide Africa
The City of Cape Town brought together stakeholders from key tourism and hospitality organisations who shared insights on how and why to appeal to digital nomads.The concept of these professionals on the move has been around for years, but became more of a norm when the Covid-19 pandemic forced the vast majority of office-bound workers to move their workspace to their homes.
Now, around 74% of professionals say they believe it will become the new normal, while 97% of employees and entrepreneurs say they want flexibility in terms of where they do their jobs, according to a Growmotely survey.
Those who prefer outdoor adventure over nightlife will find themselves at home here, as things tend to close early and crime is prevalent in certain areas after dark. But with year-round sunshine, a quick drive to wine country, and natural wonders at every turn, Cape Town is pure heaven for hikers, day-drinkers, and beach bums alike. Hit hard by the coronavirus, though, it may be awhile before South Africa reopens its doors to Americans, according to Thrillist.
Top 21 Best Remote Jobs in 2022

If you're looking for some of the best remote jobs available today, the list compiled below would do the trick. The careers listed pay well, ...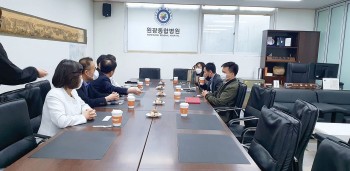 Overseas Vietnamese
A meeting was organized at the Wonkwang Hospital on the provision of medical support for the Vietnamese community in Korea in accordance with the signed cooperation agreement.